Arm doors, cross check, and buckle up: The Grand Getaway dining experience at Grand Hyatt Kuala Lumpur is fully fuelled and ready for boarding. With the assistance of a 360-degree LED technology-driven destination simulator, you'll take a virtual flight to Tokyo, followed by San Francisco, Moscow, and Venice, before touching down in Kuala Lumpur once again – all during a five-course dinner. (Prices start from RM250 for a Junior Class menu, while a Business Class menu with access to the Go Grand Premium Lounge and pre-boarding cocktails costs RM650, with the optional RM100 addition of free-flow house pouring wines.)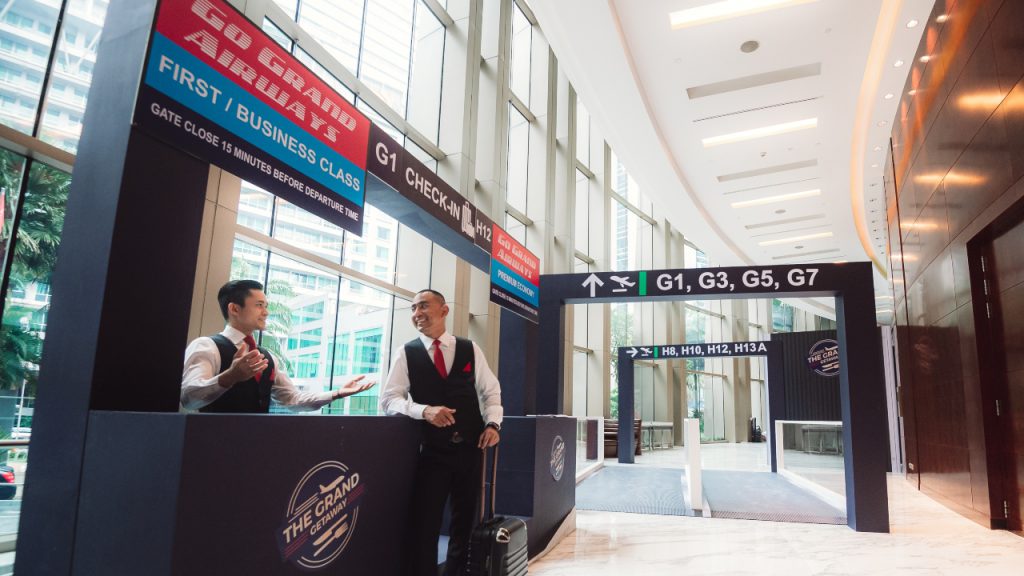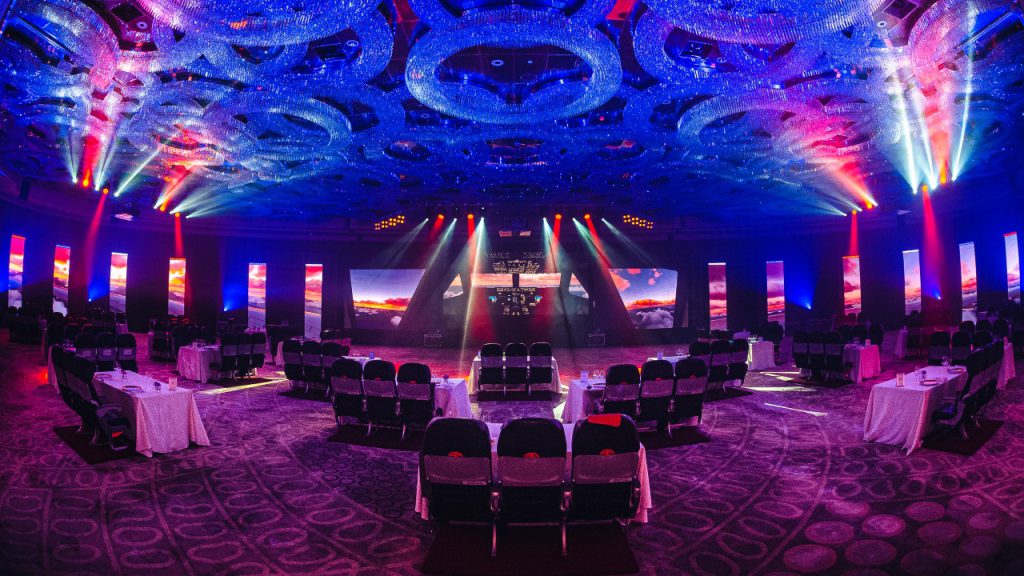 Staged in partnership once again with MD Events Asia, The Grand Getaway rolls out the theatrics, ranging from real airplane seats sourced from a former Malaysia Airlines Boeing plane to a remarkably convincing airport setup featuring check-in desks and flight attendants. A two-hour 'plane journey' sees diners feasting on international delights such as Japanese scallops, California clam chowder, Italian-style grilled lamb, and even a Russian forest berry sorbet (to the pounding beats of Boney M's Rasputin, no less).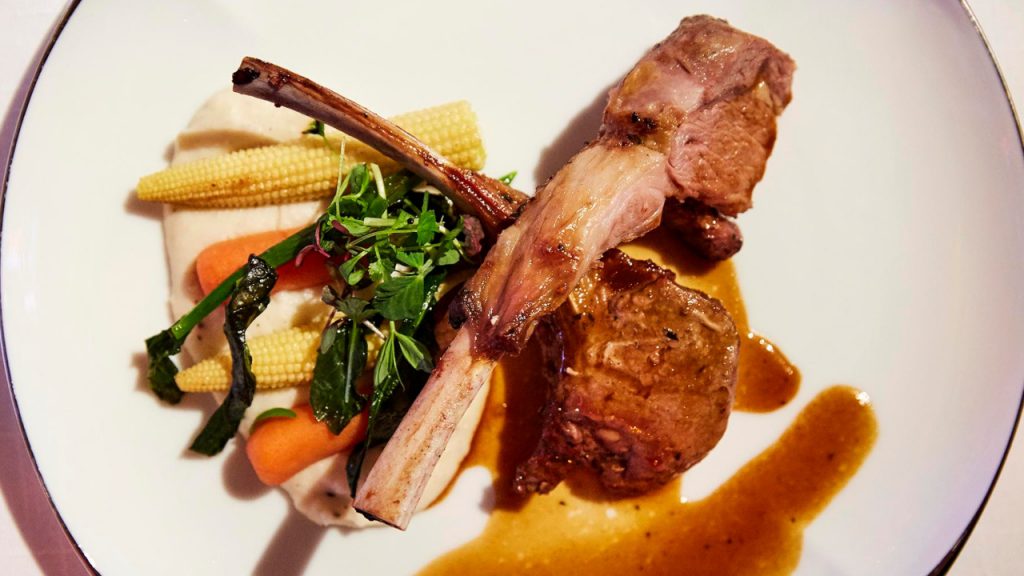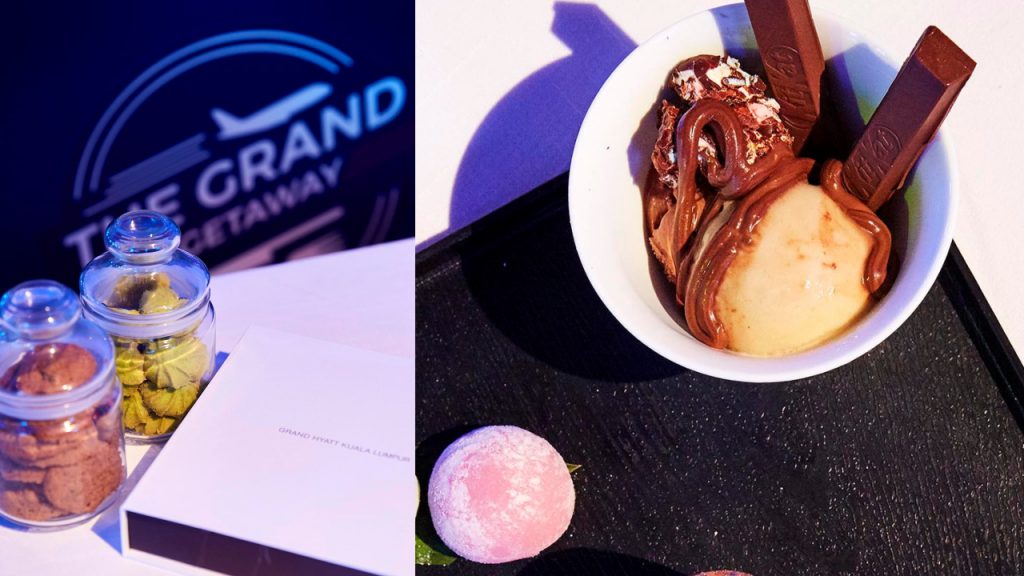 What other airline apart from Go Grand Airways could offer laser light shows, onboard magic tricks, and flaming dishes of dodol? Real in-flight dining—well, what we can remember of it—seems tame by comparison.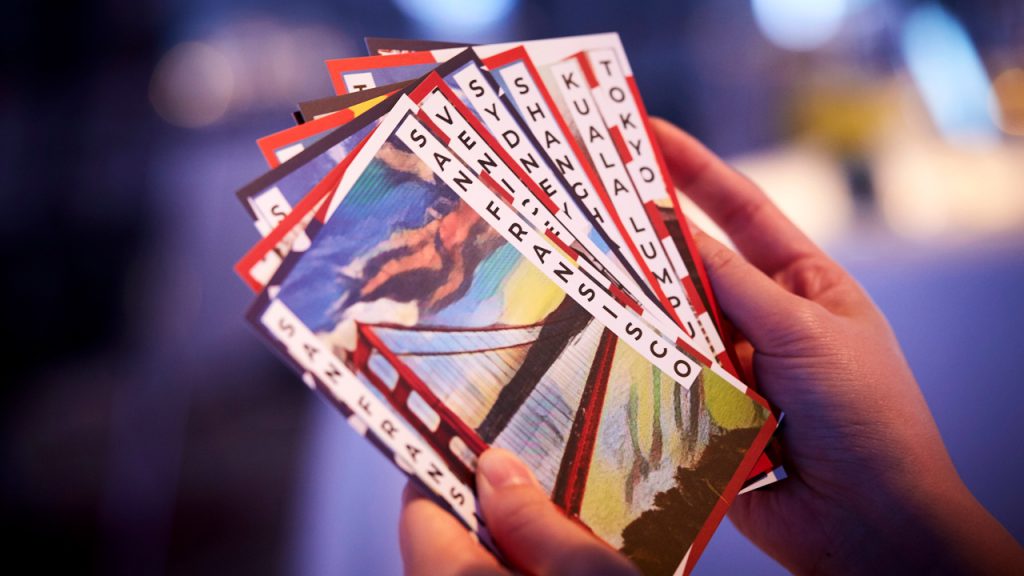 ---
The Grand Getaway at Grand Hyatt Kuala Lumpur will reopen and resume service after the MCO has been lifted.
Photos: Grand Hyatt Kuala Lumpur and Law Soo Phye