Spending time with yourself may be the last thing on your mind in these days where one lockdown happens after another. It may be, however, exactly what you need. Hilton Kuala Lumpur and Re:Well Rebels have teamed up to bring a unique experience called 'A Day with Me' that combines both self-love and comfort where the agenda is simply being at peace. 
The programme comprises a series of online guided meditations tailored to help you reconnect with yourself and unlock some life-changing revelations. As part of this special partnership, Hilton Kuala Lumpur has taken steps to ensure that, should you choose to partake in the programme at the hotel, you can rest easy in the knowledge that you will be taken care of and be in the best position to spend the retreat in comfort accommodation.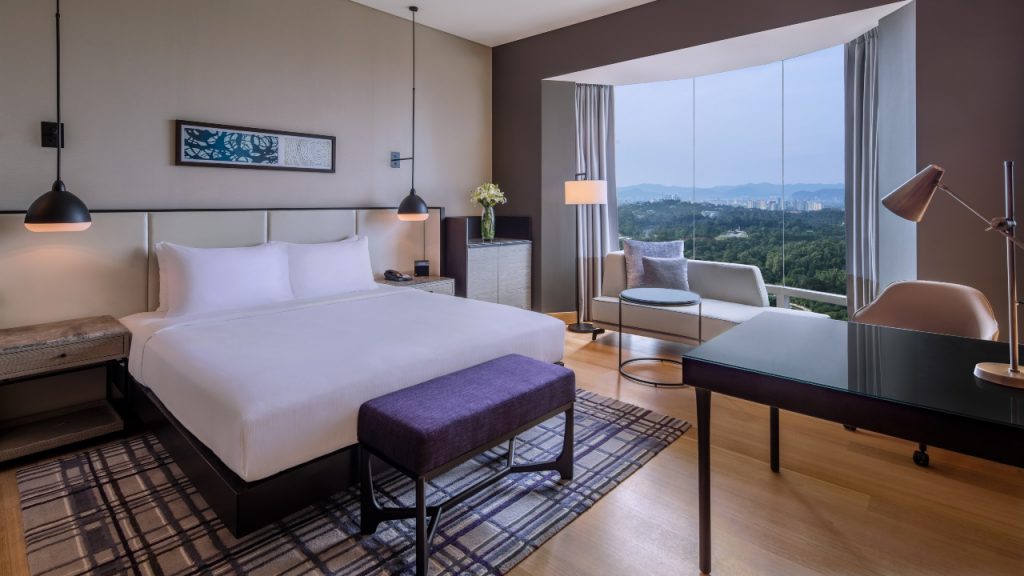 Subba Vaidyanathan, a Mind Athlete, has specially designed this retreat after years of integrating mind and wisdom training into his own life and work practices. To him, the retreats are small magical journeys that you can take to unleash the potential for you to improve your approach in life. "While time with yourself is always good, these retreats hold special value when you are grappling with important questions."
The programme starts with a checklist and preparations the day before your retreat, much like packing your bags and making a travel itinerary for a holiday. Check into the Hilton a day early and you will be able to take advantage of the fare offered by Iketeru, one of the city's finest Japanese restaurants. Here you can focus on eating clean as a start to the retreat, with the restaurant's choice fresh and healthy ingredients. 
As you mentally prepare for the day to come, be mindful that all distractions should be kept at bay during the retreat. This might even mean telling your colleagues, friends and family that you may be unavailable for the next 24-hours. Also, make arrangements with the hotel for meals to be delivered to the room. If possible, any kind of social interaction, be it speaking or texting or checking your social media should be kept at minimum or do without any at all. This is after all, a silent retreat. Read the instruction manual well as it includes comprehensive details that Subba has written based on his years of experience of retreats with himself. It comes with three recorded meditation guides that Subba will take you through during your day with yourself.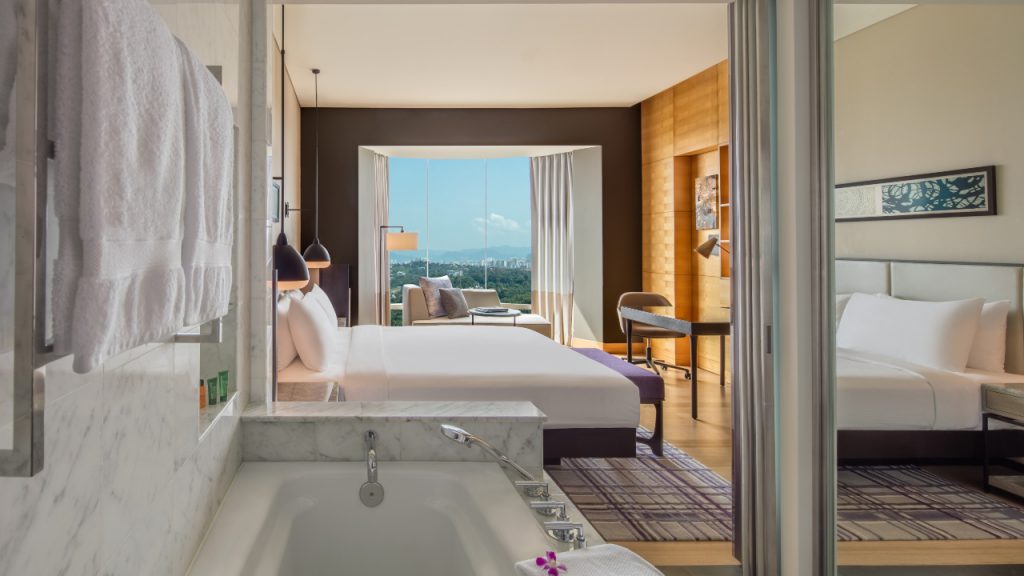 To start, your 'Day with Me' begins early. Those who are not early risers will find that waking up at dawn without a special agenda like work or activity quite the change. Take advantage of the Hilton's gorgeous views of Kuala Lumpur, watch the sunrise and set your mind to a day of restfulness. 
Your first session begins with Subba putting your mind at ease on what you are meant to achieve during the day. "There is no agenda, no plan and no expectation on the process or on yourself. Approach the day with an attitude of openness and honesty. You are not obliged to follow the programme exactly but if you do, you will find that this will be a magical experience and a day to get in touch with your true self."
The rest of the day is spent following the instructional guide with a 20 to 30-minute long meditations. If you need more time during the meditative process, Subba will invite you to stop the recording and absorb the process in your own time. An important part of the practice is to keep a journal and to record your thoughts and emotions after each meditation session. The meditations will coach you through a few written tasks that will further deepen your understanding and relationship with yourself. The meditations are also meant to put you in a state of complete relaxation so take advantage of the bonus meditation that guides you into complete body and mind tranquillity.
The silent retreat draws to a close with a final online meet with Subba who will get you to reflect on the journey you have been on throughout the day. Here you will have the opportunity to reflect on your intentions for the year ahead and how this time away in solitude has helped with the way you may think, act, speak or feel in your 'new' life. End the day with a few more moments of silence and reflection before you ease your way back into your regular life hopefully better equipped with a sense of mindfulness and self-love. 
The 'A Day with Me' silent retreat is available in three guest-room packages. Guests can choose from a DIY package (RM270), a one-day Guided package as mentioned in this article (RM675) or a three-day Guided package (RM1,350).
---
The retreat will be available after the Movement Control Order (MCO) is lifted.
Lead photo: Motoki Tonn / Unsplash