For a most unusual Chinese New Year, we present some gastronomic highlights from some of our favourites guaranteed to add festive cheer to the start of the new lunar year of the ox. Here are 12 Chinese New Year cuisine that are available for delivery.
Steamed Rice with Chinese Waxed Meat from Grand Imperial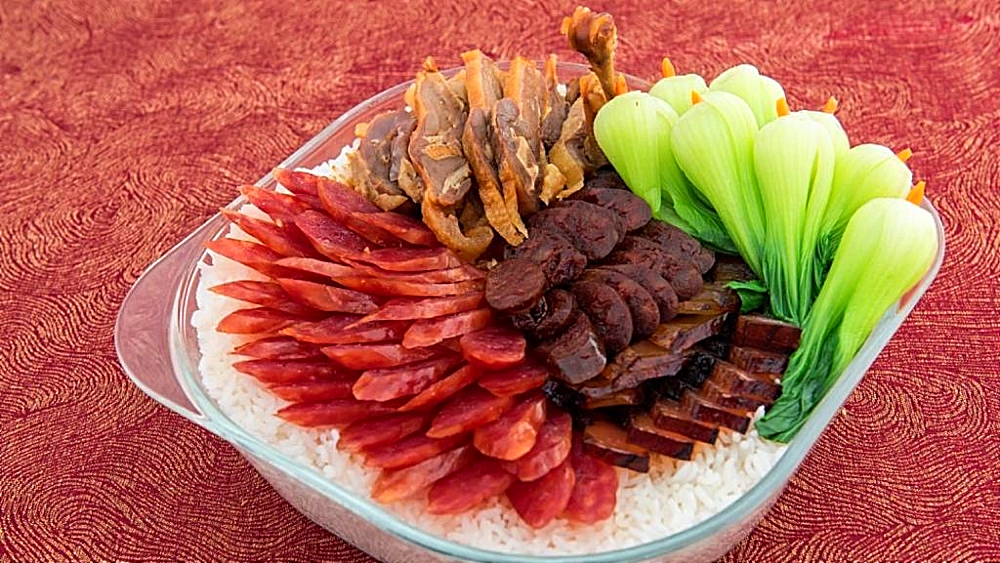 A popular menu staple, the steamed rice with Chinese wax meat rounds up the carbs portion of each meal most satisfactorily. The Grand Imperial Group's version comes with Chinese sausage, lard, pak choy and a variety of fragrant meats to give it a tantalising, savoury aroma matched by its taste. Three sizes are made available for delivery and self pick up (from RM73.15 for four) with free delivery in the Klang Valley for orders over RM300.
ORDER NOW FOR RM73.15
---
Chilled Durian Pancakes from Luk Yu Tea House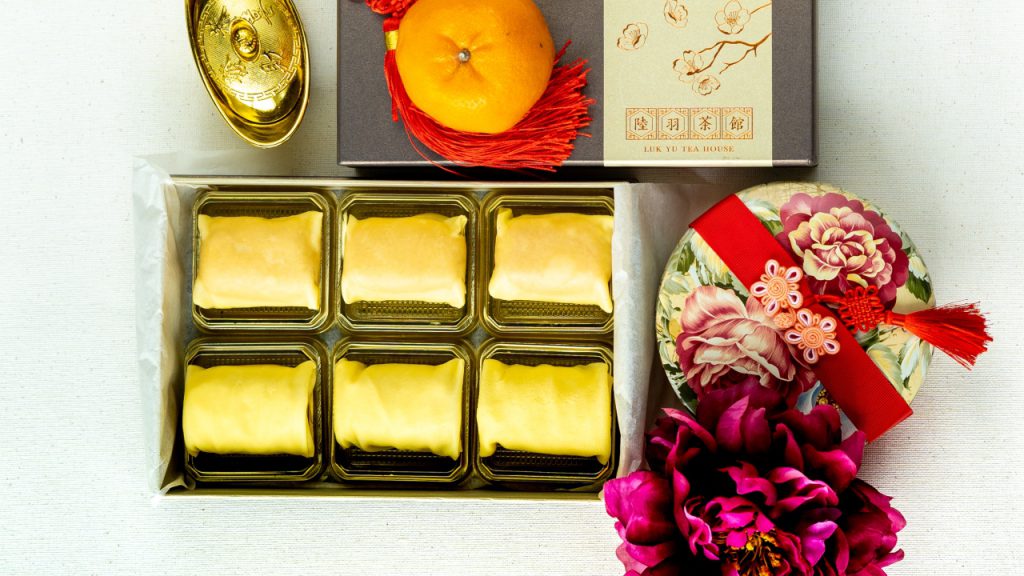 Crafted by Dim Sum Tastemaker Chef Jun, this tray of six durian pancakes offer a delicious, aromatic and exotic finish to your meal at home. Relaunched in December, Luk Yu Tea House continues to offer its pork-free dim sum during the festive period for takeaway, and those hankering for a dim sum brunch will be able to also sample its Dim Sum Platter (RM118) which comes with six delicious variants as well as the delicious house chilli oil. All these polished off with the durian pancakes for a most satisfying Chinese New Year brunch, indeed.
ORDER NOW FOR RM98: Call +6018 632 8060
---
Chocolate Orange Brulee Opalys from The Mandarin Oriental Hotel Kuala Lumpur
The famed Mandarin Oriental Kuala Lumpur cake shop has produced a creation which perfectly rings in the festivities. This one kilogramme chocolate cake is made with orange brulee, orange confit, vanilla bavaroise and cassis mousse, all of which provides a satisfying a sweet interlude for your afternoons in. 
ORDER NOW FOR RM168
---
Scallop with Snow Pear Yee Sang from Sofitel Kuala Lumpur Damansara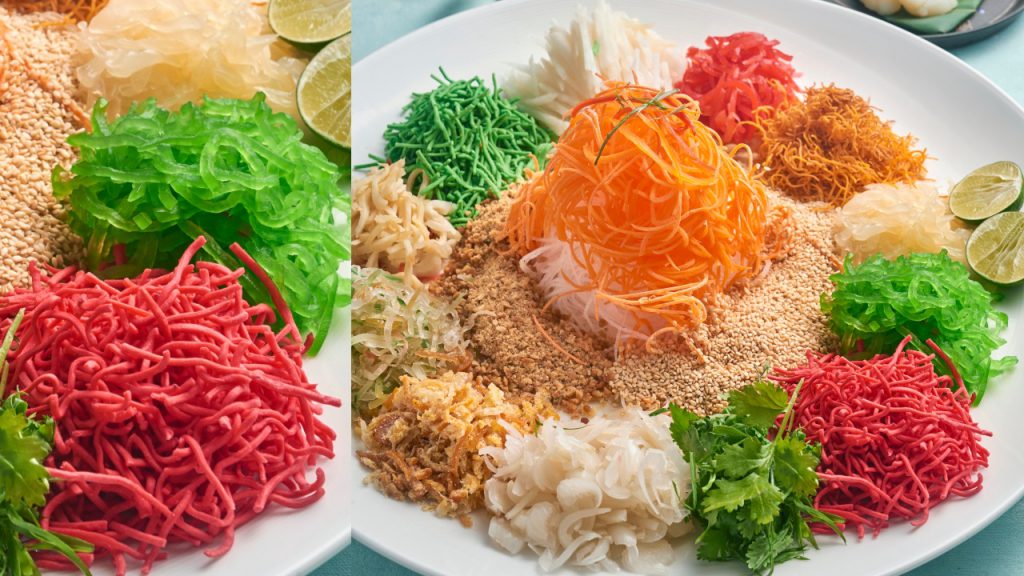 The Sofitel Kuala Lumpur Damansara's extensive options of yee sang is just the start of a culinary journey. The delivery choices range from vegetarian and jelly fish to soft shelled crab and abalone right up to the decadent scallop with snow pear and abalone (RM216 for a full portion). Then of course, there are its dim sum specialities as well as a la carte options from wok-friend butter prawns to wok-charred marinated rack of lamb and braised black mushrooms with dried scallops. The hotel is also offering a 20 per cent discount on self pickup. 
ORDER NOW FOR RM216: Call +603 2720 6688
---
Argentinian Ribeye from Le Meridien's Prime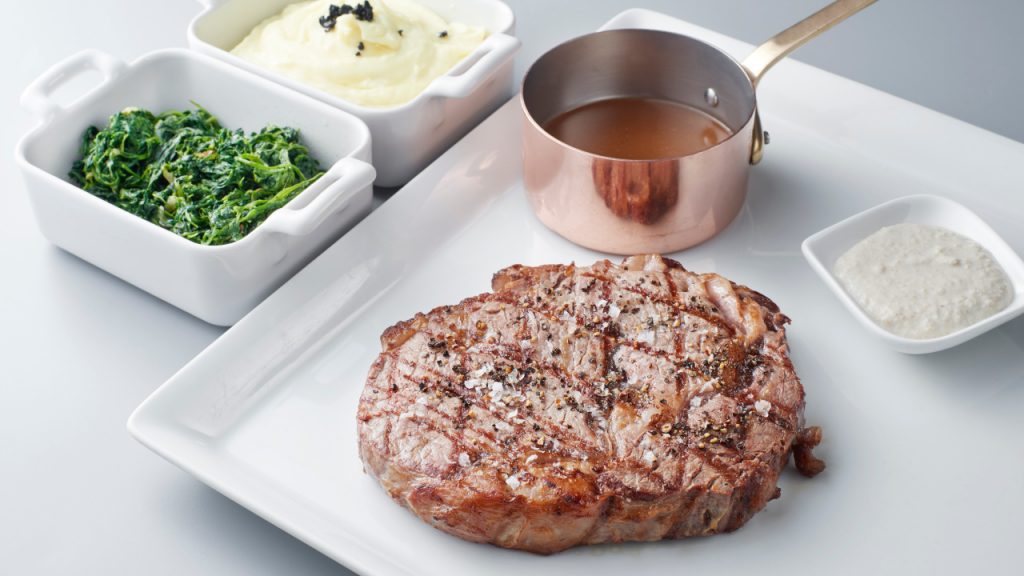 With the trend of wagyu yee sang, ostensibly to commemorate the lunar year of the ox, it's only right that one heads to one of the city's most beloved steakhouses. Prime, of Le Meridien, for a full bite of the good stuff; signature Argentinian beef – one of the only places in Kuala Lumpur which actually brings it in. Tuck in with a delicious pure corn-fed ribeye weighing in at 340 grammes, flavoured with truffle sauce and served with a side of spinach and creamy mash (RM230). What's more, dishes are ready within 30 minutes upon orders for delivery and pick-up. 
ORDER NOW FOR RM230
---
Japanese Miyazaki Wagyu Yee Sang from Noble Mansion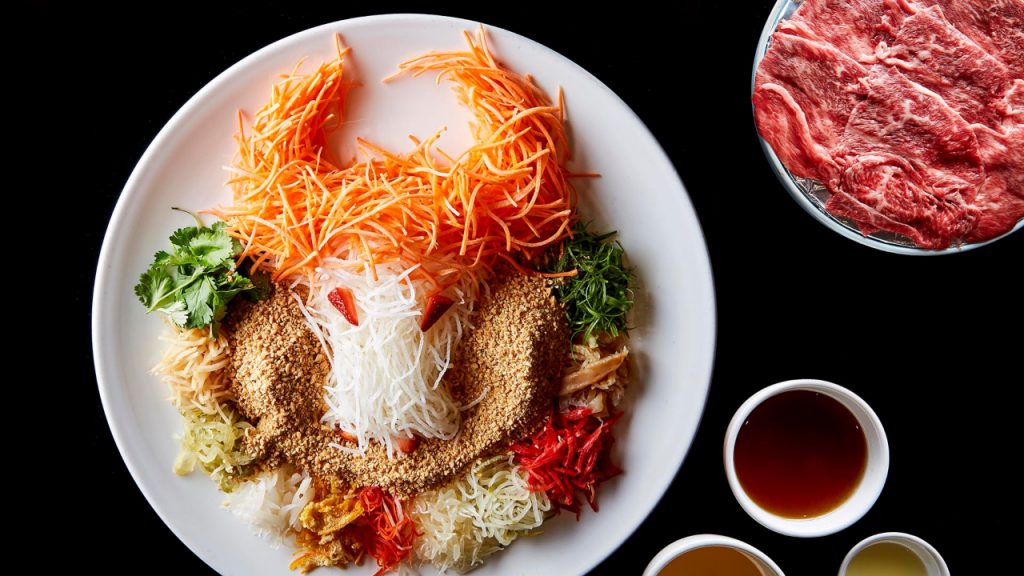 One of the most coveted branded beef worldwide, seared Miyazaki cuts are topped on the traditional yee sang as a nod to the lunar year of the ox. What's more, the yee sang comes with the various ingredients arranged in the shape of an ox for added interest. You can also include a whole bunch of extra ingredients from grilled Iberico pork (RM38) and soft shell crab (RM30) to white truffle (RM28) and sea clams (RM28). Browse the takeaway menu here. 
ORDER NOW FOR RM288: Call +6012 754 4796
---
Hong Kong-Style Waxed Meat Clay Pot Rice from Li Yen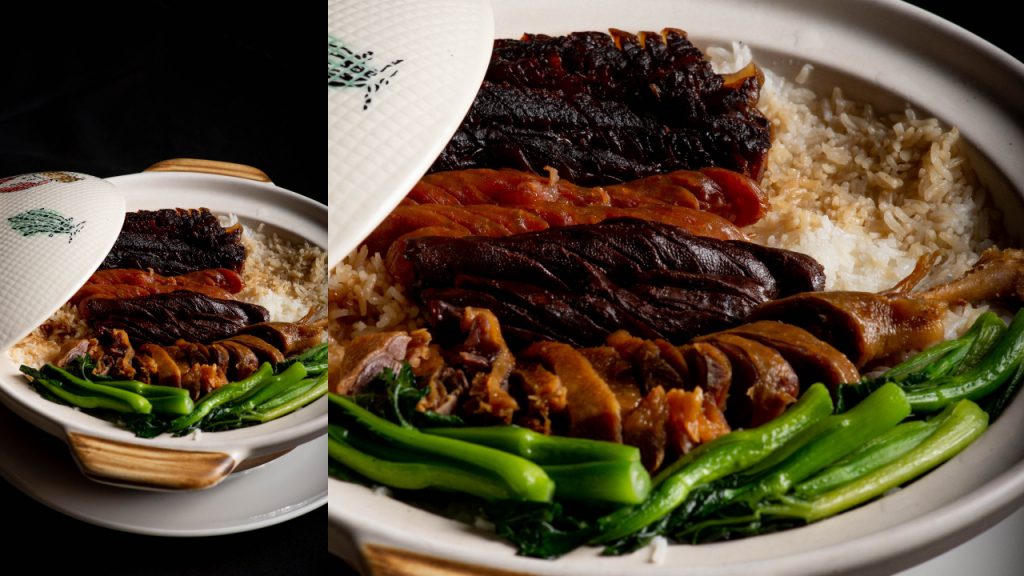 Chef Alex Au of The Ritz-Carlton Kuala Lumpur's Li Yen puts his deep mastery of Cantonese cuisine in the Ritzy Lunar New Year home delivery package with all the signature dishes which we have come to associate with Chinese New Year plus his unmissable Cantonese cuisine. From slow-cooked Kurobuta spare ribs to roasted pipa duck, there's bound to be something to entice your taste buds and add satisfaction to this most unusual festive period. The much-loved Li Yen Poon Choy also makes its appearance on this takeaway menu as does the Hong Kong-style waxed meat clay pot rice, with a large portion available for RM358
ORDER NOW FOR RM358: Call +6018 646 8033
---
Prosperous Set from Maria's Steak Cafe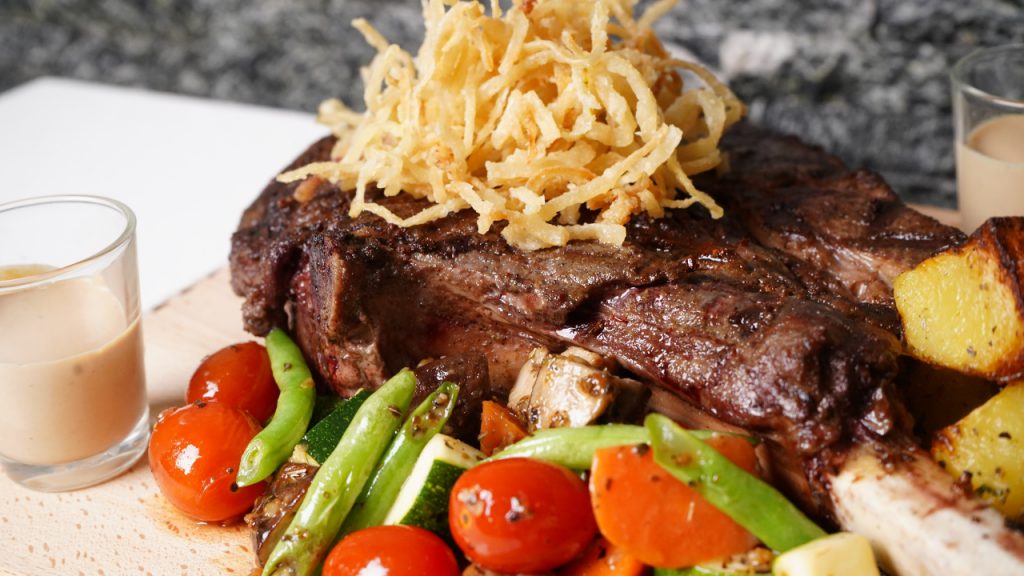 For an East-meets-West Chinese New Year set, consider the delights of this set which makes for 8-10 servings with a starter of yee sang, spicy mussels, Caesar salad, mushroom soup and three servings of Australian rib eye cooked to a juicy tenderness to account for delivery, as well as New Zealand lamb cutlets, seafood aglio olio and chicken parmigiana with moist chocolate cake for dessert. What's better is that you can choose to also have a wine come with the order with an Australian Cab Sauv or Spanish Rioja. 
ORDER NOW FOR RM838
---
Enfin Signature Double Prosperity Siah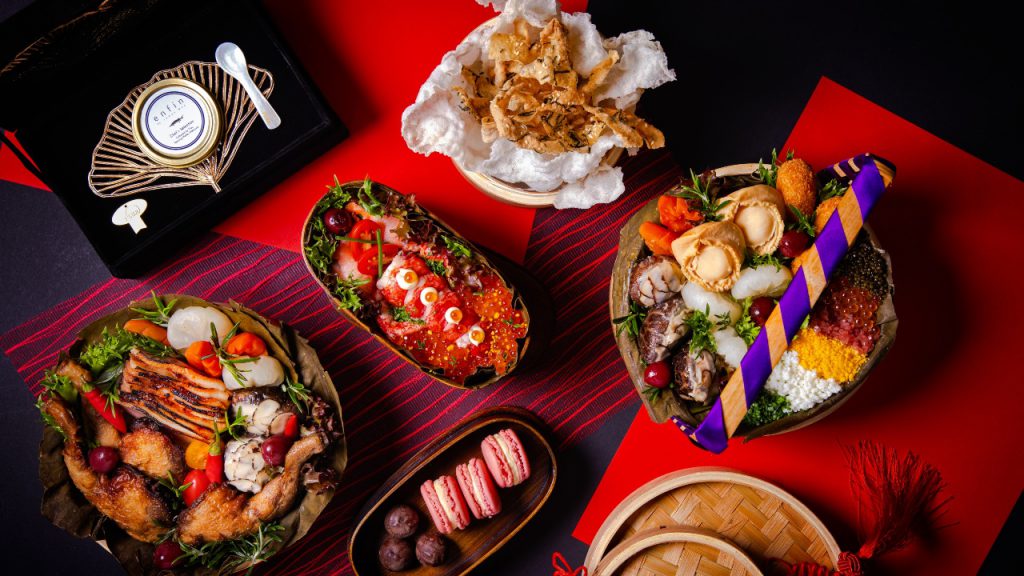 If you're the sort who regularly vacations during this festive period, why not travel with your taste buds with this decadent and cosmopolitan Chinese New Year feast on this list. The ever-inventive Chef James Won of Enfin combines his French techniques with classically festive and uber-luxe ingredients; you get truffles, caviar, an abalone on superior stock, a whole Brittany blue lobster, spring chicken and a lot more jazz, with chocolate durian bon bons and lychee rose macaroons to finish. Usually priced at RM1,863, this meal for 2-3 pax is now RM988+ for orders up till the 8th of February. 
ORDER NOW FOR RM988+: Call +6010 288 7920
---
Premium Abalone Poon Choy from Shangri-La hotel, Kuala Lumpur's Shang Palace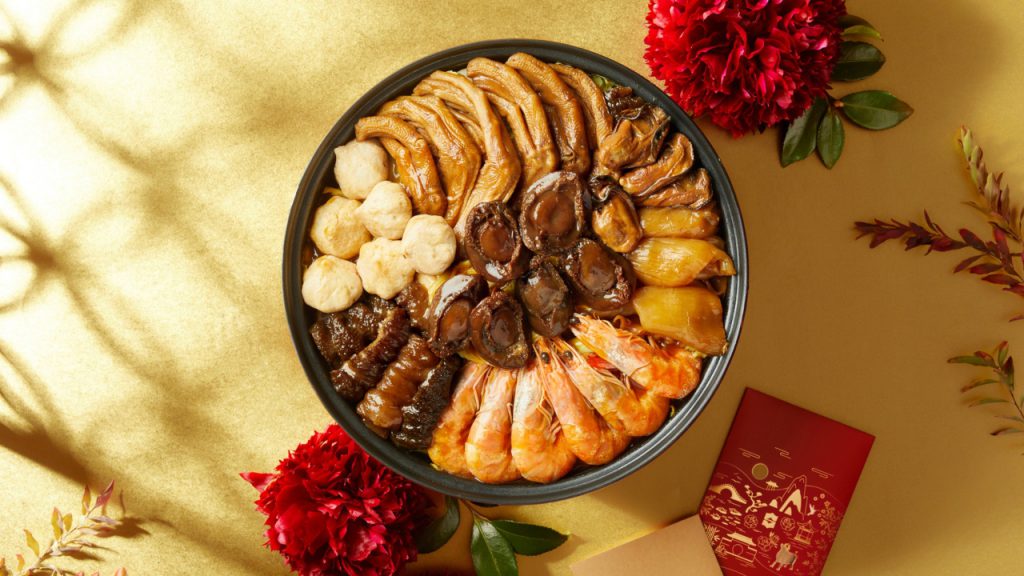 Invented during the late Song Dynasty, poon choy was the result of locals in the Guangdong province gathering their best food to cook for the young emperor who was fleeing the Mongol invaders. The version by Shang Palace reflects the same sourcing of precious ingredients comprising; 10 head abalone, sea cucumber, Japanese fried scallop, goose web, king prawn, roasted duck, steamed chicken, sea moss fish ball, dried oysters, dried fish maw, bean curd stick, sea moss, baby cabbage, mushrooms, white radish, gluten, oyster mushroom and yam.
ORDER NOW FOR RM990: Call +603 2074 3900
---
Majestic Set Menu from Yun House of Four Seasons Hotel Kuala Lumpur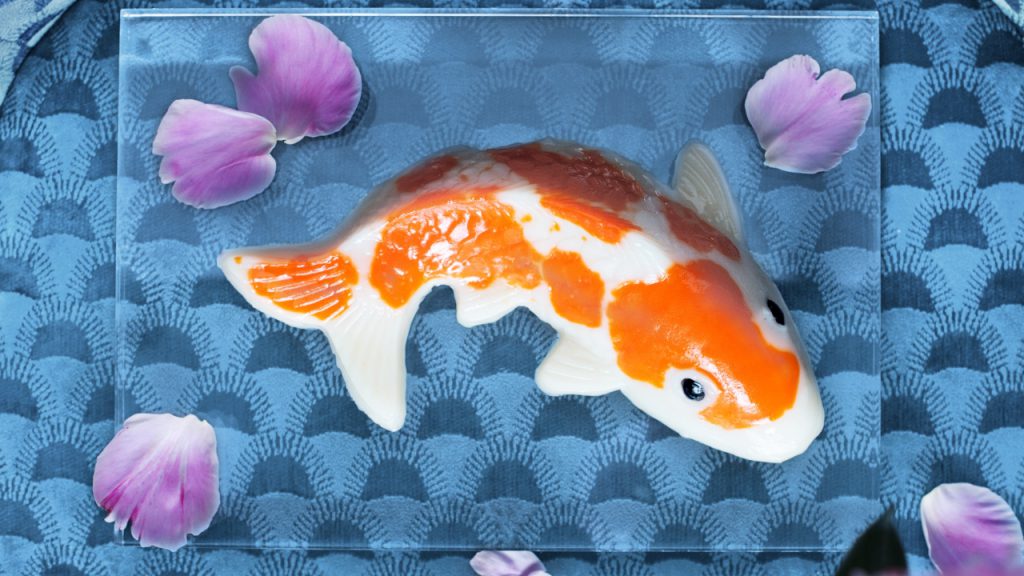 This feast for eight comes with all the works you need to usher in a fruitful lunar new year, especially with the infusion of artistry and expertise from Four Seasons Hotel Kuala Lumpur's executive chef Jimmy Wong. His mantra of using the best ingredients in his Cantonese cuisine kicks off with Yun House's culinary parade; salmon belly yee sang, sweet corn soup with bamboo pith, pan-fried golden pomfret, five-spice roasted chicken with garlic, braised vegetables, anchovies-fried rice with fresh prawns and the delightful chef's special fried nian gao. 
ORDER NOW FOR RM1,376: Call +6017 238 9670
---
Emperor Treasure Pot Experience, Eastin Hotel Kuala Lumpur
In a first-of-its-kind, this Emperor Treasure Pot experience is for the rockstars who live life to the fullest. When better indeed, than Chinese New Year in the close company of family. Everyone will love this luxury experience crafted by Chef Chong Swee Chyuan from the award-winning pork-free Ee Chinese Restaurant creating an ultra-premium poon choy which includes oysters, abalone, scallops, fish maw, sea cucumber and the piece-de-resistance: a 1.8-kilo Australian lobster. Below this layer of ingredients, one finds a whole Peking duck, and smoked organic village chicken. In addition, this package for 10-12, at a princely sum of RM9,888, includes premium fresh fruit yee sang, the waxed meat rice, fish-shaped nian gao dessert, a bottle of 18YO Macallan single-malt scotch, as well as a bottle of Dom Perignon. The package also comes with a complimentary night's stay at the hotel's palatial Presidential Suite (worth RM3,500) to be utilised at a later date. 
ORDER NOW FOR RM9,888: Call +6016 262 2059