The property submarket known as KL prime fringe is formed by the triangulation of the affluent Damansara Heights in the north, cosmopolitan Bangsar in the centre and south, and transportation hub KL Sentral in the east. This area, located on the fringe of the Kuala Lumpur central business district, has rapidly emerged as the choice location for office space; a consequence of better access, upgraded road and rail connectivity and a proliferation of facilities and amenities to support the business communities and office crowds, says Knight Frank Malaysia's Executive Director of Corporate Services, Teh Young Khean. "Geographically, these prime fringe areas have the double benefit of being within reasonable commute to KL city and major satellite cities in the Klang Valley, with access to a deep talent pool."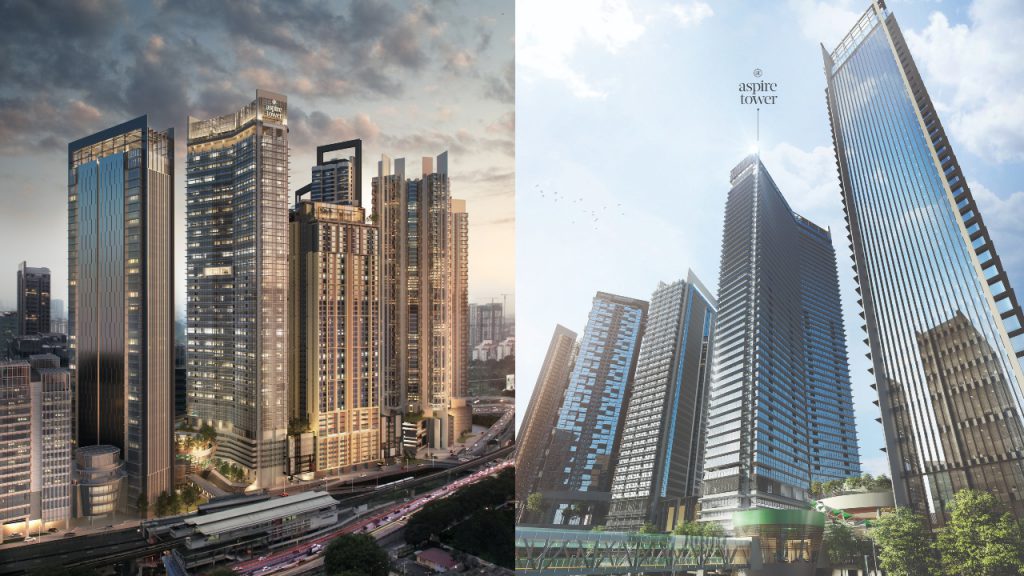 Now, an upcoming landmark is poised to capture the attentions of businesses looking out for an office in this area dubbed as Kuala Lumpur's new golden triangle, to better serve their needs in a post-Covid world with "cost optimisation and cost savings foremost on the minds of corporate real estate planners," Teh says. The 42-storey Aspire Tower rises as the gleaming jewel in S P Setia's KL Eco City, and is scheduled for completion in the second quarter of 2022. A Grade-A stratified office, Aspire Tower presents a rare opportunity for entrepreneurs and owner-occupants to purchase their own office in a part of Kuala Lumpur made most desirable by its location, proximity to established living precincts and a tempting view of capital gains by virtue of its prestigious business address on Jalan Bangsar and within a short stroll by pedestrian link bridge to Mid Valley City.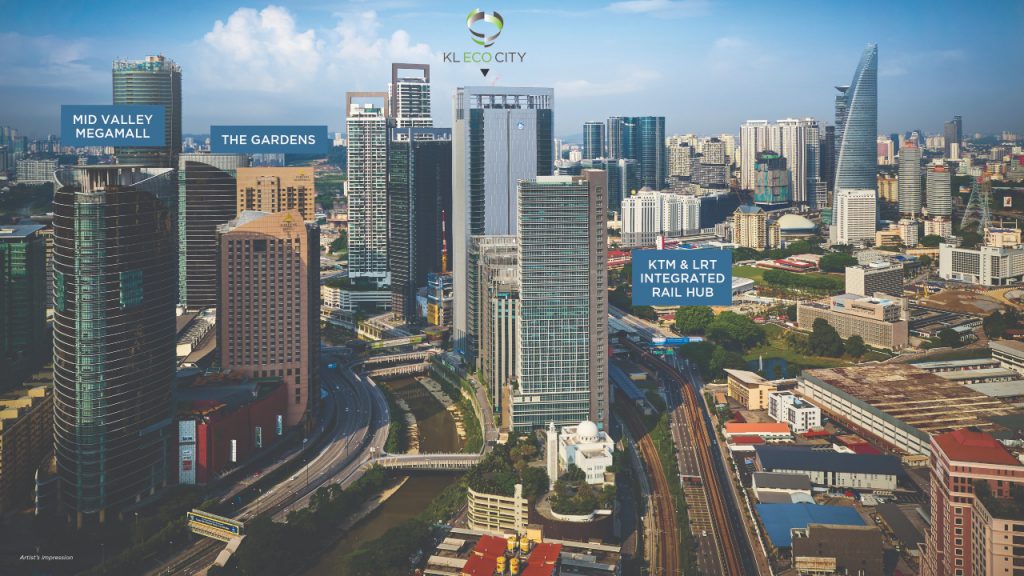 The KL Eco City development taps on the potential of this emerging new commercial hub within KL Fringe which has since attracted high-profile tenants from professional services, consumer electronics and new tech such as Samsung Malaysia Electronics,Zurich Malaysia, F-Secure, Gibraltar BSN Life Berhad , Phillip Wain Malaysia, WeWork, Shopee, Klook, J&T Express, Veolia Water. Situated within KL's new golden triangle, KL Eco City leverages on its highly strategic location by creating new standards in accessibility, design and architecture, functionality as well as rental rates.

This 25-acre mixed-use and transit-oriented KL Eco City development is conceived as a city-within-a-city, anchored by commercial offices, luxury residential tower, lifestyle retail outlets and a four-star hotel which will be flagged under the Thai-originated Amari chain.  As winner of 2019 FIABCI Malaysia Property Awards (Office Category) and World Gold Winner of 2020 FIABCI World Prix d'Excellence Awards (Office Category), KL Eco City is a game-changer for the astute businessmen and investors.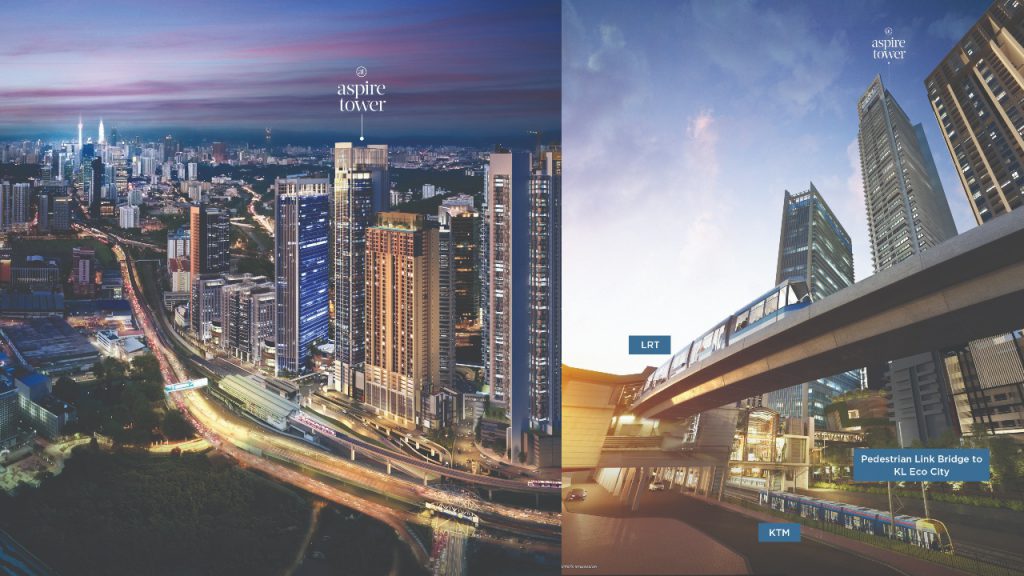 Knight Frank Malaysia's Executive Director of Capital Markets James Buckley states: "The strata market remains dominated by owner-occupiers who are usually small to medium business owners looking to pay down their own asset rather than paying off someone else's. With the cost of borrowing at historic lows, these buyers, together with investors are looking for value and developments, such as KL Eco City, which have good amenities within well-integrated locations – those within close proximity to MRT/LRT stations are especially highly sought after."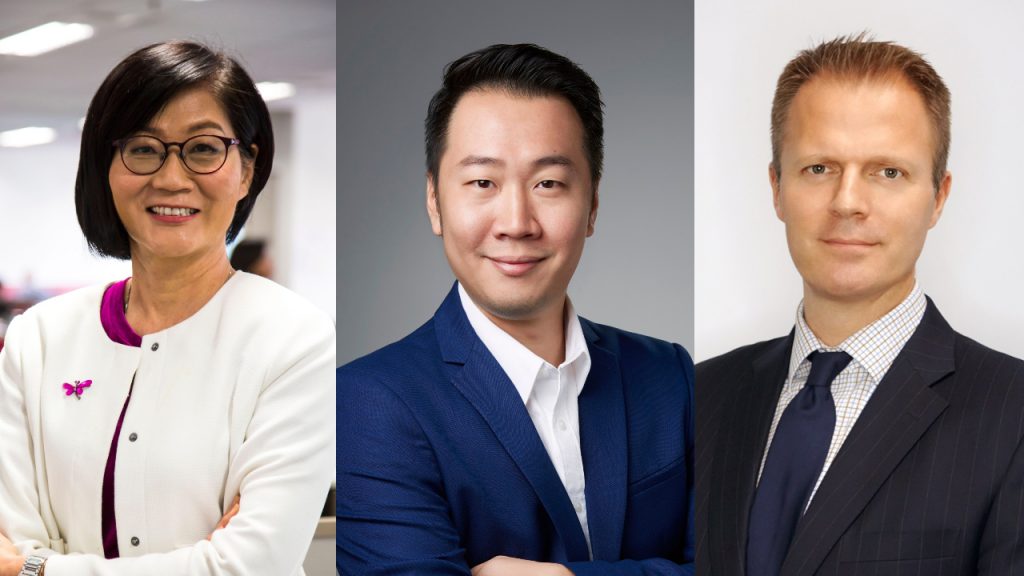 Buckley notes that transaction volumes in 2020 were almost at a standstill due to the lock down restrictions and the few that transacted would indicate prices have softened about 10 and 15 per cent. "In the fourth quarter of 2020, occupancy in KL City was 68.7 per cent whilst in KL Fringe, it was 85.7 per cent," Buckley says, adding, "in general, KL City is dominated by the finance, oil and gas sectors, whilst there is a much broader tenant mix in KL Fringe who favour the improving connectivity, lower rents and good amenities."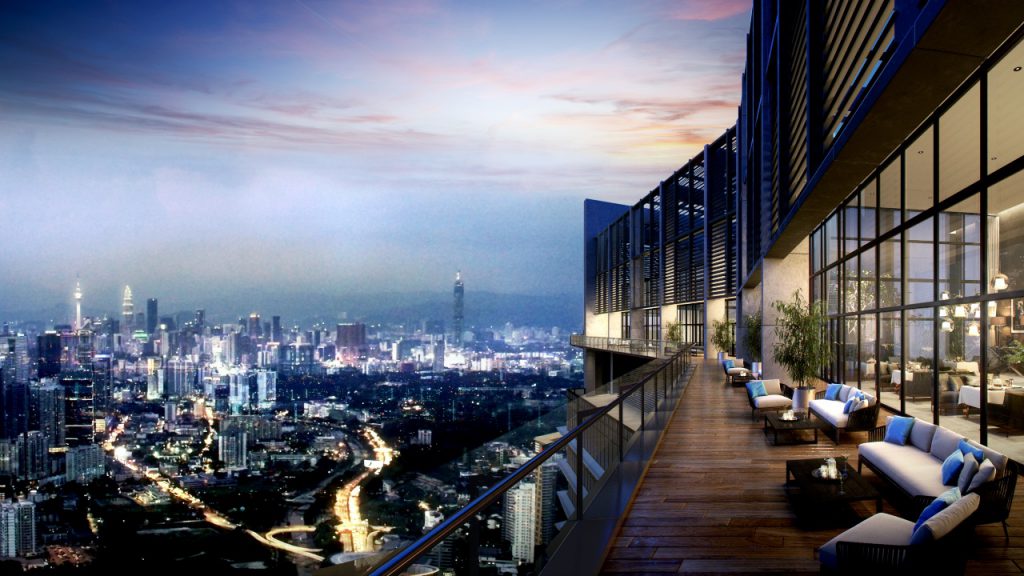 Naturally, interconnectivity is a key attraction for KL Eco City, with over RM200 million invested in six new ramps and bridges offering multiple ingress and egress onto its prime address of Jalan Bangsar. The entire project is served by a unique internal road system for smoother incoming and outgoing traffic flow. The upper tier lends support to the ground tier during peak hours; ingress can happen at the upper tier with egress through the lower tier, which doubles up the capacity to cater for traffic flow into and out of the development. The upper tier doubles as a passenger drop-off area and lower tier caters for service and delivery vehicles.
Located at the core of Kuala Lumpur's major transport links, KL Eco City offers superiors public transportation through its LRT-KTM integrated rail hub comprising the existing Abdullah Hukum LRT Station which is linked to the new KTM Komuter Station. A pedestrian link bridge to Mid Valley City also provide easy access to The Gardens/Mid Valley Megamall extending the retail and lifestyle options.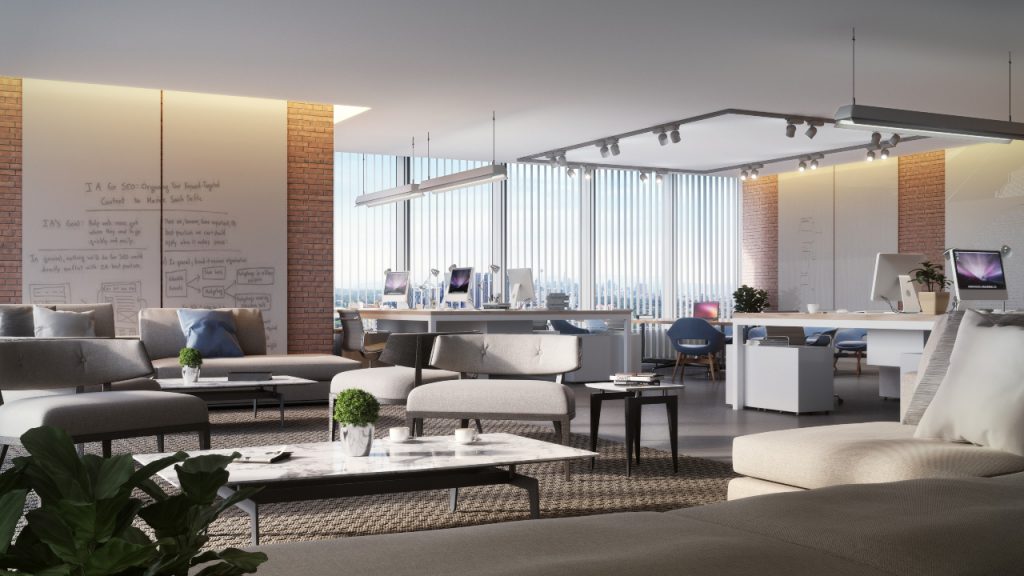 Aspire Tower is the tallest and finest office tower in the heart of the KL Eco City development. As a landmark building, the name 'Aspire Tower' reflects the ambitions and aspirations of the people that work and invest within the development – the tower's name is a call to action, encouraging Malaysian leaders, executives, entrepreneurs and business owners to keep 'looking up' and to continue to achieve their dreams. It also aims to cement the status of global corporations by upholding the greatest standard in the integration of flexible workspace, leisure and interconnectivity. Intelligently designed to engender creativity and collaboration between businesses, Aspire Tower aims to establish a dynamic corporate community. 
The tower's highest floor will host a sky dining and lounge concept, commanding views of the surroundings from the leafy enclaves of Bangsar/ Pantai and even the Petronas Twin Towers. Just below are various office configurations, with Executive office starting from 1,152 sq ft up to the en-floor Premier Office which covers 18,690 sq ft on higher floors.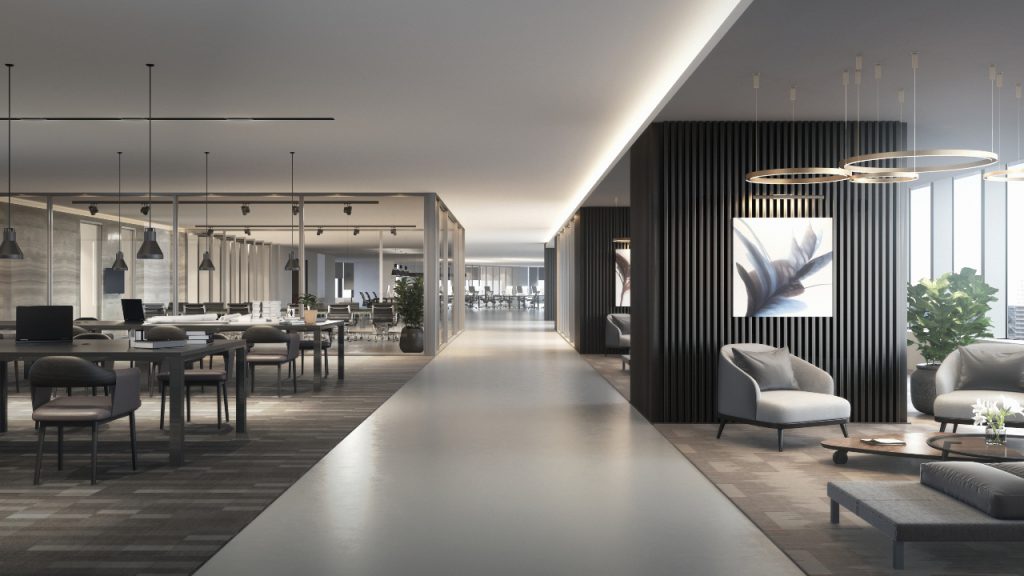 Aspire Tower elevates productivity to new heights by offering a range of service premises advancing a lifestyle element beyond the conventional 9-to-5. Service premises which include wellness facilities adjoining with a swimming pool, sky dining and business centre are available for outright purchase by companies. This corporate office tower will be served by 16 elevators whisking its occupants to either the low zone or high zone via two independent lift lobbies. Proprietors at Aspire Tower can enjoy the unique benefit of owning car parking spaces where a purchase of selected office space within the tower entitles you to your very own private parking bays for absolute convenience. Each parking space transforms a significant cost outlay into an investment and an asset.
"The advent of the virus has caused organisations to re-evaluate not just where but how they work," Teh observes. "Beyond an adoption of flexi-hours depending on the nature of work, there is also a demand for essential office facilities, for example, dedicated space for staff collaboration, sense of work, training, recruitment, meetings, support and other such services. We foresee that organisations which have adopted the hybrid working model may find this a beneficial model going forward."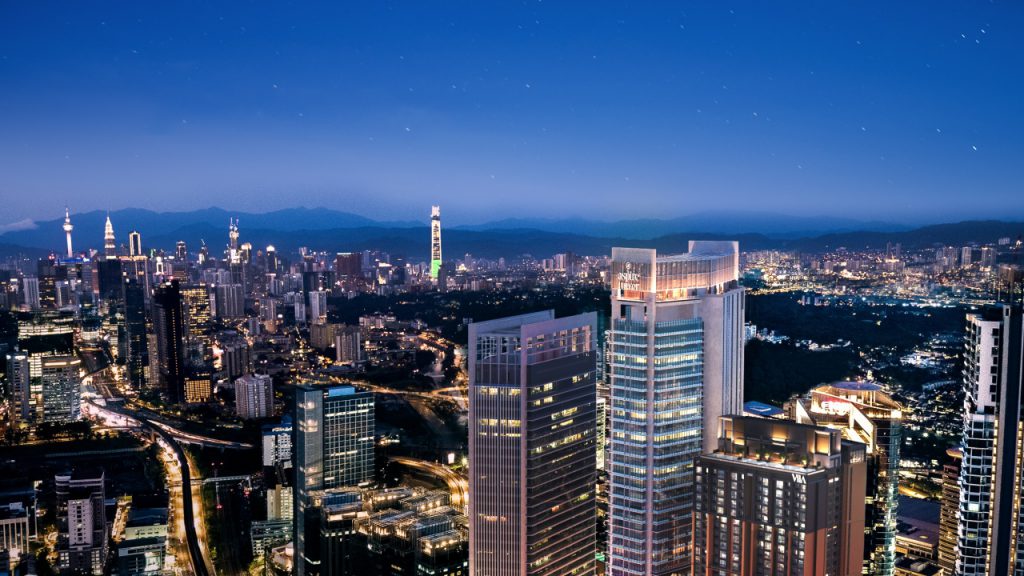 Aspire Tower possesses a great degree of modularity for its owners, with the flexibility to adapt its various unit sizes. For those looking to downsize in an era where flexi-working and WFH has become the norm, S P Setia's tailored offerings feels like a comprehensive solution without the need for extended leasing negotiations. The building and development's extended service premises also means that proprietors, occupants and the community can enjoy the holistic "workstyle" promoted by S P Setia, redefining the workplace and working culture.  Aspire Tower offers a range of lifestyle options to stimulate productivity workplace satisfaction and ultimately, talent retention in the millennial era while uniquely set up to cater for different enterprises. 
A fairly limited pipeline of office spaces in the KL prime fringe has also increased the desirability of new office space in an area which has seen rising rental yield with tech, service providers and business process outsourcing firms decamping to newer developments on the city fringe from ageing Kuala Lumpur properties, of which an estimated 70 per cent are 15 years and more. JLL Property Services' Country Head YY Lau points out: "newer stocks in the KL fringe which usually are part of master-planned integrated developments also means prestige for companies who require brand visibility, ease of access to F&B, hotels and residential options for employees."

"The Covid-19 National Vaccination Plan which is expected to be rolled out in stages may help to lift economic sentiment," Teh says. "We anticipate that the office market will gain some momentum by end 2021 or early 2022 as pent-up demand will galvanize companies to explore the market especially those who are presently adopting a wait-and-see approach. Well maintained MSC buildings within transit-oriented developments will continue to be in demand."
---
*Images displayed are artist's impressions only.