One of the more unusual consequences of the global pandemic and border restrictions has been in the sudden talent pool abundance in the realms of hospitality, service and food segments. Former five-star establishment personnel are now applying their operations expertise managing the floor of neighbourhood joints, while Michelin-starred restaurant chefs are popping up in a location closer to home. One such instance is the recent appearance of the 2015 first runner-up of the Global Sushi Challenge Chef Damien Tan – and now heading Wako Omakase by Monsier – in his hometown of Penang, having served for six years at celebrity restaurant Hide Yamamoto at Marina Bay Sands across an illustrious 20-year international career as a sushi chef. His win at the Global Sushi Challenge Championships saw him rated as the only non-Japanese chef among the top finishers.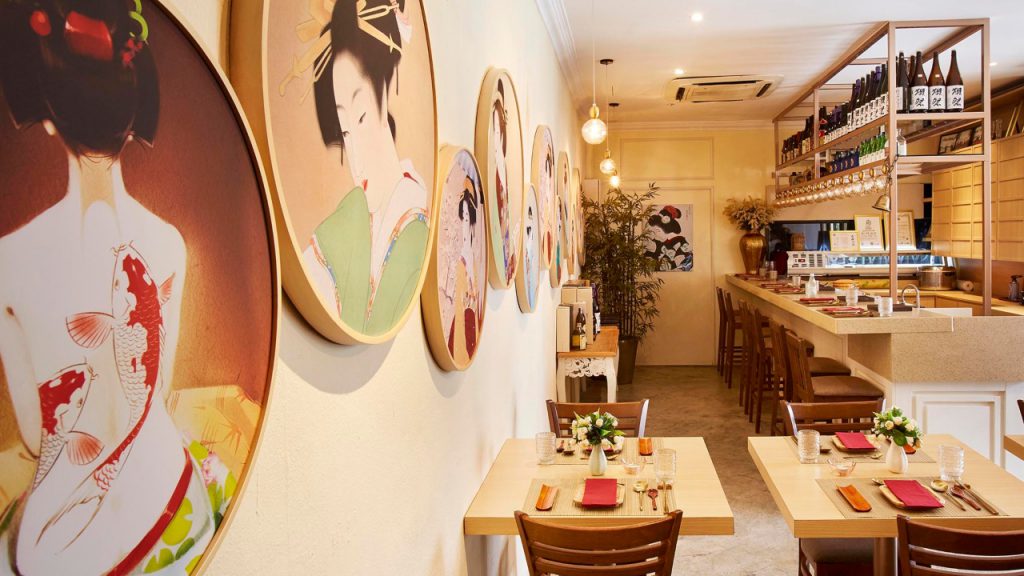 For serial restaurant proprietor and Penang-based entrepreneur Yennie Tan, the availability of a chef of such stature and experience coincided with her belief that the present time offers new opportunities. Following six months of planning, the duo chose to launch Wako Omakase by Monsieur restaurant late last year located in a picturesque corner of Penang's core UNESCO heritage zone. It sits prettily, festooned with washi paper lanterns among George Town's countless wall artworks, cosy cafes and just steps away from the famed ferry terminal and clan jetties. The name Wako means "Japanese heart", and Monsieur being the restaurant group which Tan operates.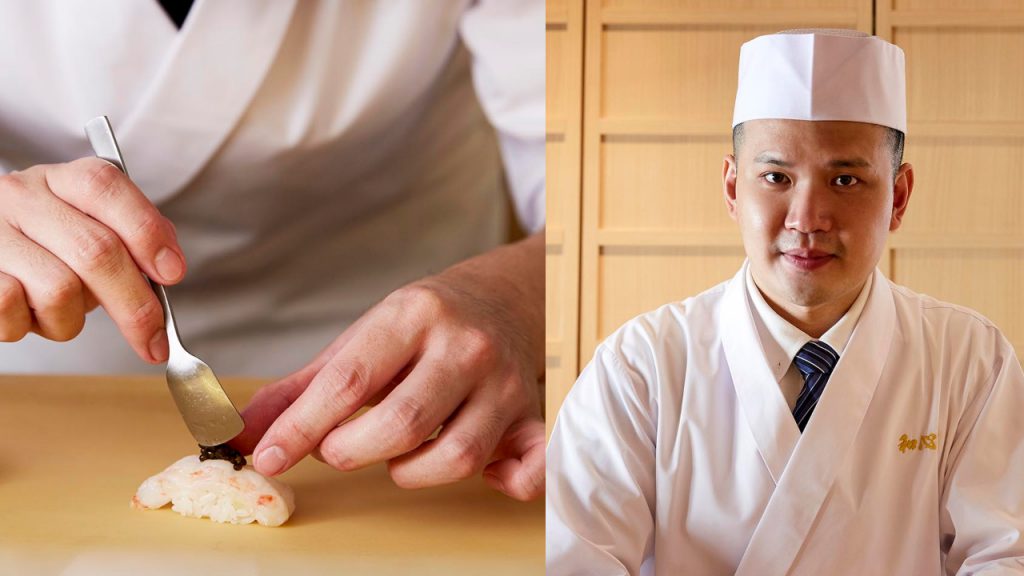 The menu? Omakase only as Chef Tan prefers. "I was convinced to play to Damien's strengths because he has mastered the art and science of Japanese cuisine," Tan says, adding that he had told her it would only go two ways; fall flat or become a resounding success. "I was convinced that we should take the opportunity to fight together," she says. 
Beyond this serendipitous pairing of culinary chops and ebullient entrepreneurship, there is a grounded, shared understanding from both Tans on the need for best possible ingredients, the basis of good Japanese cuisine. Seasoned diners understand that top-notch Japanese restaurants rely on a network of purveyors and regular supplies flown in from the Japanese fish markets to maintain its quality of cuisine. Here at Wako, that insistence on quality is brought to the next level with an appointed buyer on the ground in the fish markets, to personally source and handpick ingredients which are more exclusive – and not always made available on the standard supplier listings. "When our supplier received the request for a dedicated buyer on the ground, they were wondering how big of a concern we were to be so exacting," Tan recalls with a laugh.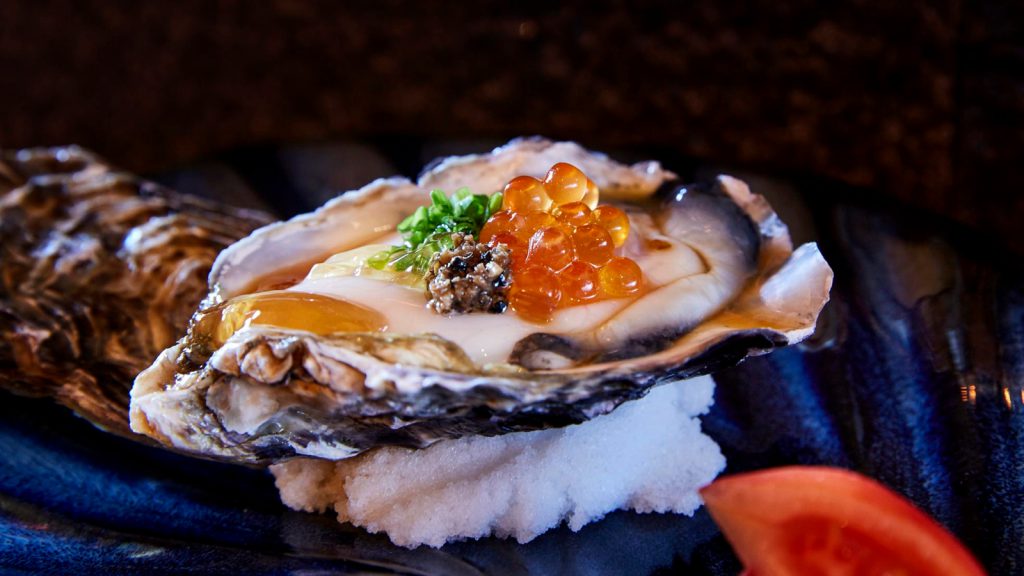 However, Chef Damien Tan is all seriousness in his execution of his metier; that of edomae sushi, refined over two centuries and de rigeuer at all respectable Japanese restaurants around the world. He starts with mixing red and white vinegars to create the right balance of sweet, salty and sour balance – developing the precise pH which will bring out the natural sweetness of the fish. Rice, the other staple of edomae style, is served at optimum level; that is body temperature to offer the right amount of bite and softness. "When diners decide they can't finish the sushi, it's usually because the rice isn't served perfectly – really good rice at the right temperature always tastes too good to refuse," Chef Tan says.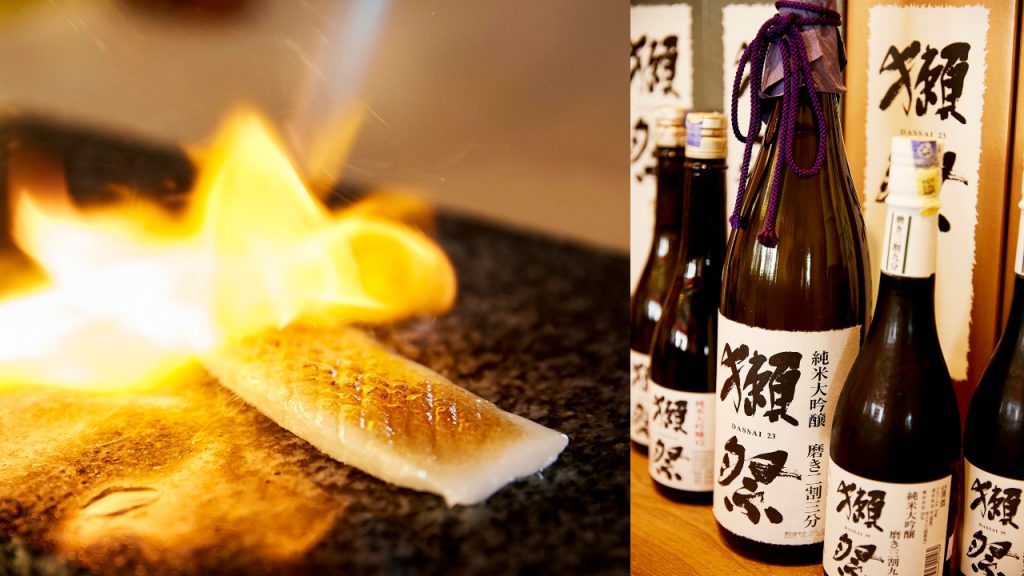 Although Wako serves modern edomae sushi – the modern denoting an inventiveness in the dishes – the restaurant adheres to the classical techniques in its preparation and cooking. Chef Tan and his kitchen team lead an exhaustive pre-meal preparation of letting the fish rest with a combination of marinade; salt, vinegar and soy sauce to let the umami flourish. The modernity then comes into play when he prepares the zuke – another traditional edo-style method of marinade. "I've found that combining mirin, shoyu and red wine (instead of sake) improves the flavour of tuna tremendously."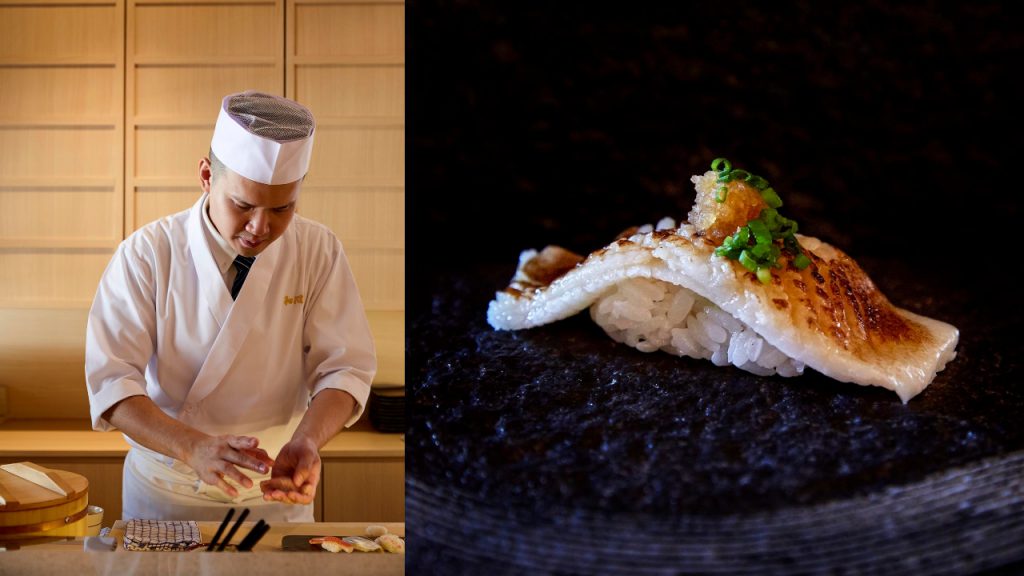 A sushi platter of fatty tuna, Hokkaido scallops which generously wraps the rice and the amaebi (sweet shrimp) adeptly reflects Chef Tan's ability to tease out all the flavours and delicate fragrances of the ingredients. His appetiser is another display of the freshness of ingredients with seasonal rape blossom, silky sea eel (anago) and firefly squid. A clear winner at Wako is its signature chawanmushi, enriched by fish stock, truffle oil and with Hokkaido snow crab and flower crab to add an original and real richness to it, generously anointed with uni.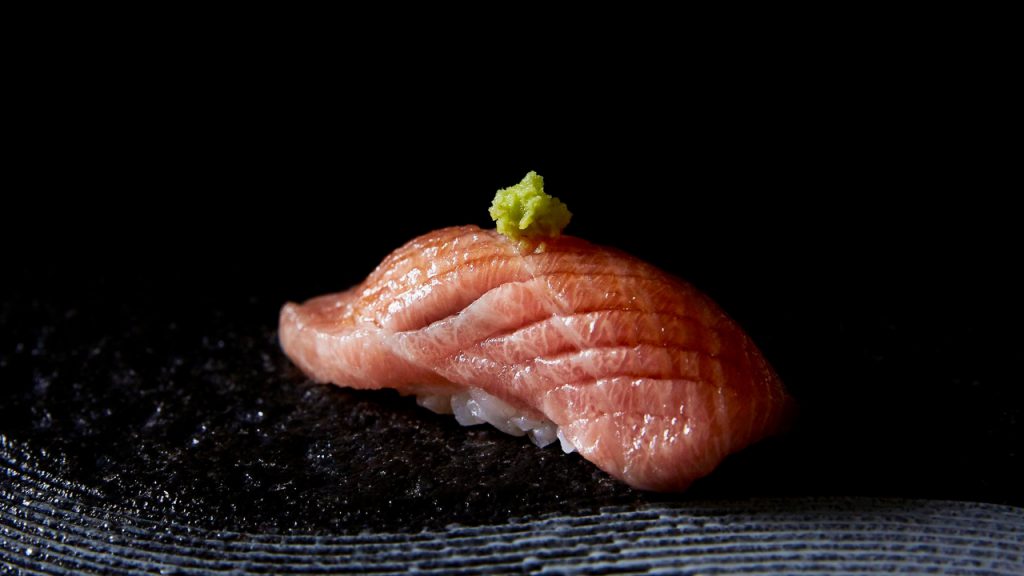 Here at Wako, dining happens both downstairs with counters, tables as well as an upstairs space which caters to private room requests. The omakase menu starts from RM498+ with an option of the omakase magokoro at RM618+. The overall vibe whisks you to a different sort of setting from what one is accustomed to in Penang, and you can see the thought process behind it, with bar tops jutting out of walls outside for pre-dinner guests to enjoy drinks with the evening breeze. The overall aesthetic brings a cosmopolitan flair to this part of George Town, and this is ably supported by Chef Tan's consummate skill, evidenced by returning diners eager for more. 
Wako Omakase by Monsieur is located here. For more information call +604 262 6363.
---
Photos: Law Soo Phye