As the year moves beyond the first quarter and a new normal sets in, we can now let out a collective sigh of relief and continue with our appreciation of all things fine and luxurious. From classic cars to Cold War artifacts, a Renaissance painting and more, these pieces fetched top prices at international auction recently.
---
'The Fly' Soviet KGB Spy Purse
Auctioned by Julien's Auctions in Los Angeles for US$32,000. 
The top-selling item of a historic sale that offered nearly 500 Cold War-era artifacts from the United States, the Soviet Union, and Cuba, this Soviet KGB spy purse sold for almost 13 times its original estimate. Known as 'The Fly' due to the insect emblem on the side of the purse, it was fitted with a concealed FED model camera and was previously used by female operatives. Formerly part of the collection of the KGB Espionage Museum in New York City, it was procured by the museum's curator and historian Julius Urbaitis, who served as a consultant for the HBO series Chernobyl. 
---
Decanter of Glen Grant 1948 – 72 Year Old
Auctioned by Bonhams in Hong Kong for HK$421,600.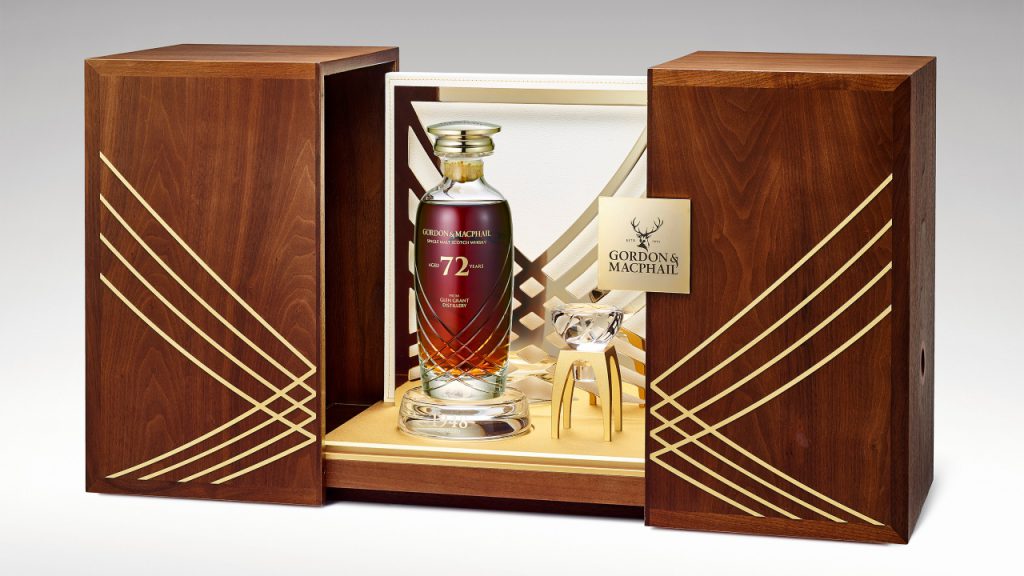 Housed in a crystal decanter and a presentation case, this 72 Year Old Glen Grant from 1948 captured plenty of attention at Bonhams' Whisky sale in January. It is auspiciously numbered 88 of 290 bottles, having been selected, matured, and bottled at the end of 2020 by independent bottlers Gordon & MacPhail in Elgin (the single malt has also retained an unusually high ABV of 52.6 per cent). Praised by Charles Maclean, Master of the Quaich, as "a hugely complex and rewarding malt whisky", he has described it as "one of the finest malts it has been my pleasure to taste in 40 years of professional exploration". 
---
Young Man Holding a Roundel by Sandro Botticelli 
Auctioned by Sotheby's in New York for US$92.2 million.
Smashing the previous Botticelli auction record nine times over, this exceptional Renaissance painting achieved the highest-ever price for an Old Master at Sotheby's. Considered a masterpiece of Renaissance portraiture, this is only one of three Botticelli portraits to remain in private hands, making it one of the most valuable portraits of any era ever to be sold. Having passed down through the generations of the Newborough family in northern Wales, where it hung in the family seat of Glynllifon, the painting was last purchased at auction for a mere US$1.3 million in 1982. 
---
1959 Aston Martin DB4 GT
Auctioned by Artcurial in Paris for €1.36 million.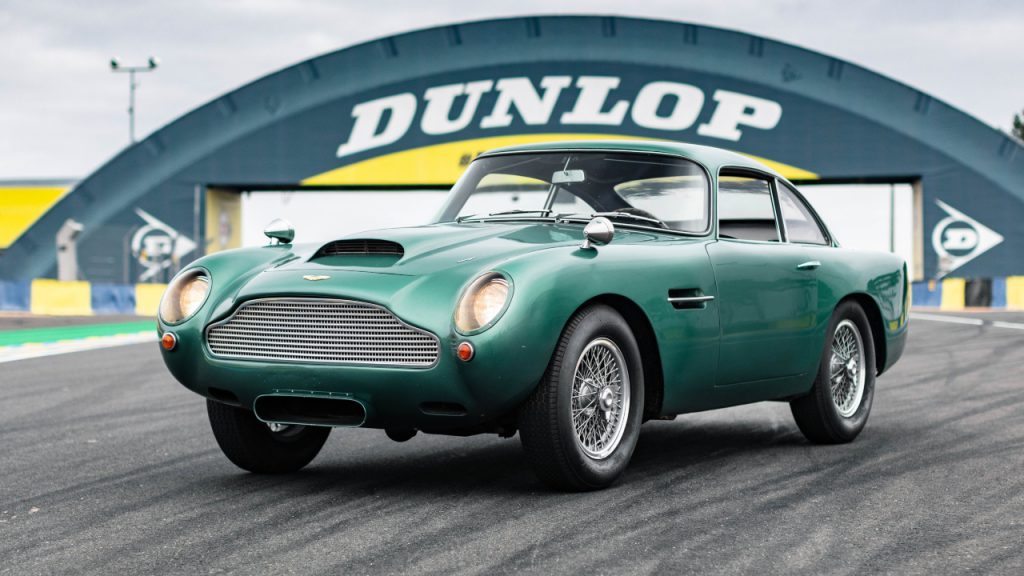 Only 75 examples of this stunning, powerful, and sophisticated vehicle were produced between 1959 and 1963, rendering it one of the most exclusive road-going Aston Martins and one of the most prestigious 'competition-client' machines ever built. This particular 1959 Aston Martin DB4 GT (chassis number 0138/R and engine number 370/0210/GT) was previously owned by the Greek shipping tycoon Peter Livanos from 1984 to 1988, and belonged to its last owner for 25 years. Fitted with a left-hand drive car and Smiths gauges calibrated in kilometres, it is presented in elegant Aston racing green livery, with a black interior. 
---
1988 Audi Sport Quattro S1
Auctioned by Artcurial in Paris for €2 million.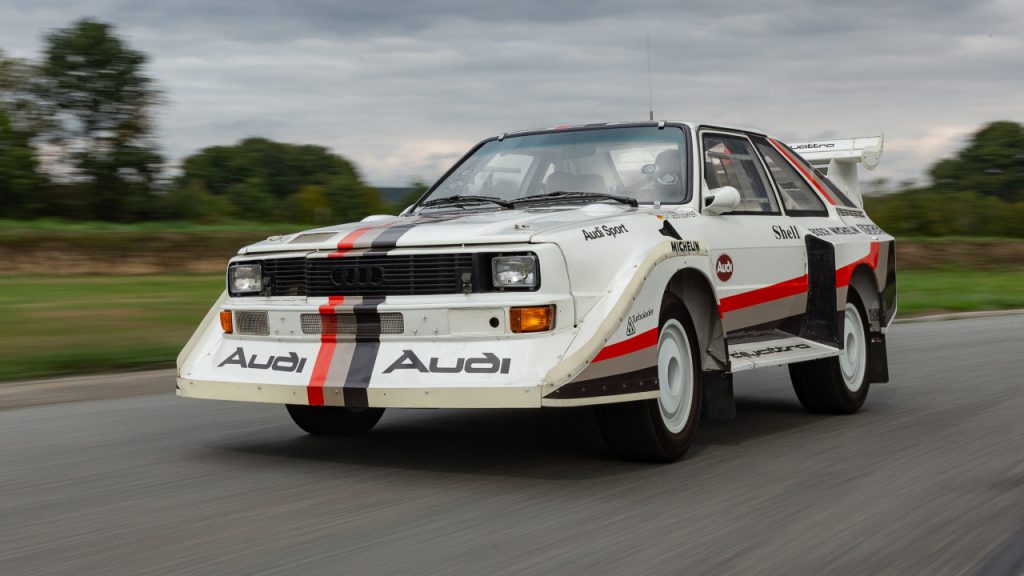 A high-profile highlight of the Group B rally cars at Artcurial Motorcars' Parisienne 2021 sale, this 1988 Audi Sport Quattro S1 fetched over twice its pre-auction estimate and achieved the highest price paid at auction for a rally car worldwide. As the final version of the Audi Quattro – one of the most legendary Group B cars – its sale presented a tantalising opportunity to purchase one from a private owner, given its rarity and exceptionally well-preserved condition. Sold directly from Audi AG to motor racing enthusiast Olivier Quesnel, this car (chassis number 85 ZGA 905 016) appeared at the Race of Champions 1988 and has been displayed at the Manoir de l'Automobile in Loheac, France since 1989. 
---
1937 Bugatti Type 57S
Auctioned by Bonhams in London for £4 million.
After being kept off the road and out of sight for 50 years, this rare pre-war supercar – the fastest road car of its time and one of only 42 produced – was the sensation of Bonhams' Legends off the Road sale. The T57S – perceived as Bugatti's finest combination of performance, comfort and drivability – is based from period on the main rails of an ex-works team 1936 Bugatti Type 57G 'Tank' sports-racing car, with a lightweight chassis frame. Maintained under the single ownership of Bugatti marque enthusiast Bill Turnbull over the past five decades, this 1937 Bugatti Type 57 Surbaisse 3.3-litre, four-seat sports Grand Routier 'Dulcie' is believed to be the last surviving 'unrestored' Type 57S with Corsica coachwork. 
---
Bid For This
'Les Palmiers' Smoking Room by Jean Dunand
Bidding commences on 4 May through Phillips in London.
The celebrated French-Swiss painter and lacquer artist Jean Dunand designed the 'Les Palmiers' smoking room between 1930 and 1936 for the Parisian apartment of Collette Aboucaya on rue de Monceau. Its creation marked the first time that Dunand used lacquered panels to delineate an entire room, and incorporated lacquered and engraved metal plates alongside an interplay of tones and textures reminiscent of an exotic forest of stylised palm trees. Today, it stands as one of the pinnacles of 20th century French design, and will be offered outside of France for the first time at Phillips' Design auction in May, carrying an estimate of £1.5 million to £2 million.