Marriott International's Area Vice President for Singapore, Malaysia and The Maldives Rivero Delgado could be considered a lifer at Marriott, having worked her way up through the rank and file at the Hotel Arts Barcelona, eventually succeeding as the hotel's general manager before taking on her current role in the region of Southeast Asia overseeing three markets. The Catalan native's role in the present day includes a remit in harnessing local talents, expanding the footprint of Marriott International and growing its portfolio, making a difference by supporting the local community and creating positive partnerships with present and future owners.
---
You spent a long time in Hotel Arts working your way up through rank and file, what was your journey like and were you happy to have played such a big part in the hotel's evolution?
Being in Hotel Arts was one of the most career-defining moments for me, for any hotelier, in fact. It was a key learning experience as I journeyed through the different departments and understood the importance of the whole structure, all of which are integral to create memorable guest experiences.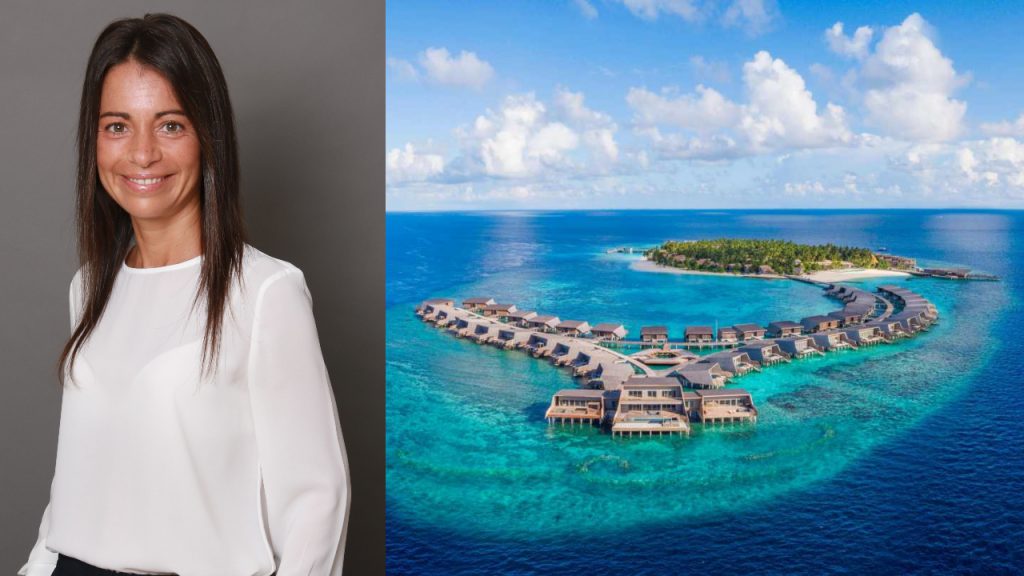 What was it about Hotel Arts Barcelona which made it so special for you?
Hotel Arts Barcelona is an incredibly unique hotel, made even more special because I was surrounded by talents that were diverse and young, arriving from all over the world. The hotel was also one of the pioneers for the Ritz-Carlton brand, where associates would be deployed as part of the taskforce for pre-opening hotels. Having the opportunity to traverse to different markets across the globe exponentially widened my industry experience.
How have you looked to integrate more inclusivity and diversity into your role and in the local offices?
The beauty of working in this part of the world could be attributed to the diversity in our associates. More than a mission statement, it is something I am a part of and have the honor to witness daily. At Marriott International, women comprise 54 per cent of the company's workforce and hold some of the most significant positions in the company. Being a part of this wider group has allowed me to recognise the need to use my influence to uplift and champion women in the workplace.  It is heartening to see how organisations continue to make headway into gender equity, but as female leaders the onus is on us to not stay silent and #ChooseToChallenge when faced with gender biases in any situation. More importantly, we should always seek opportunities that allow us to celebrate the achievements of other women.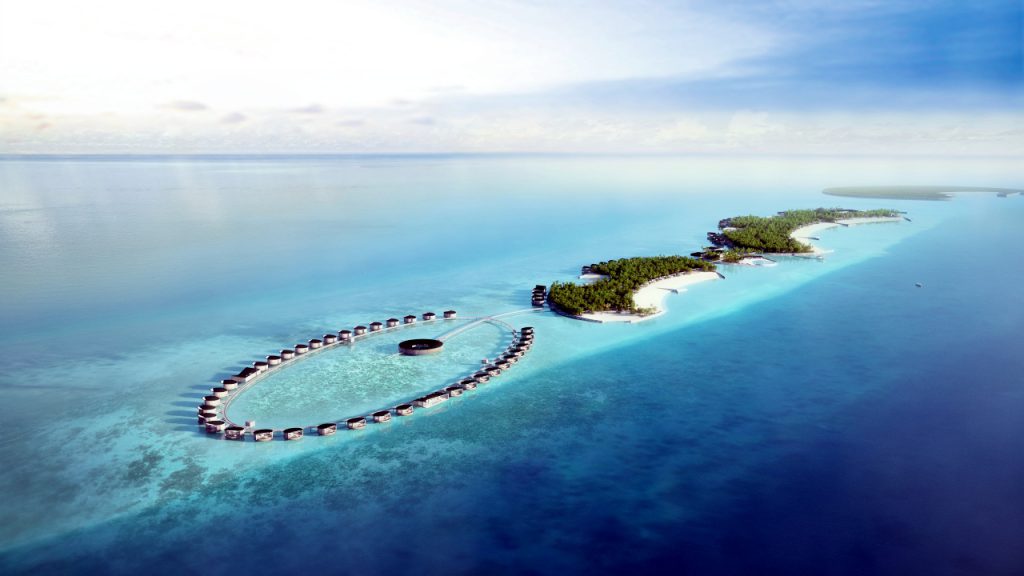 And what do you feel is the most important thing which diversity and inclusivity brings to an organisation like Marriott International?
As an organisation, Marriott International's stance on diversity and inclusivity is clear – racism and bigotry are not tolerated, and we stand against racism. For more than 93 years, we have had a long-standing and recognised commitment to putting people first and ensuring inclusive opportunity for all.  Marriott was one of the first companies two decades ago to establish a board of directors committee focused on advancing inclusive opportunity, where 50 per cent of the company's board of directors and senior management are either diverse or women. Our approach to diversity and inclusion is focused on accountability and achieving results. We have created a culture of inclusive opportunity and nurture it through our award-winning cultural engagement program, "TakeCare," based on the universal human need for opportunity, community, and purpose.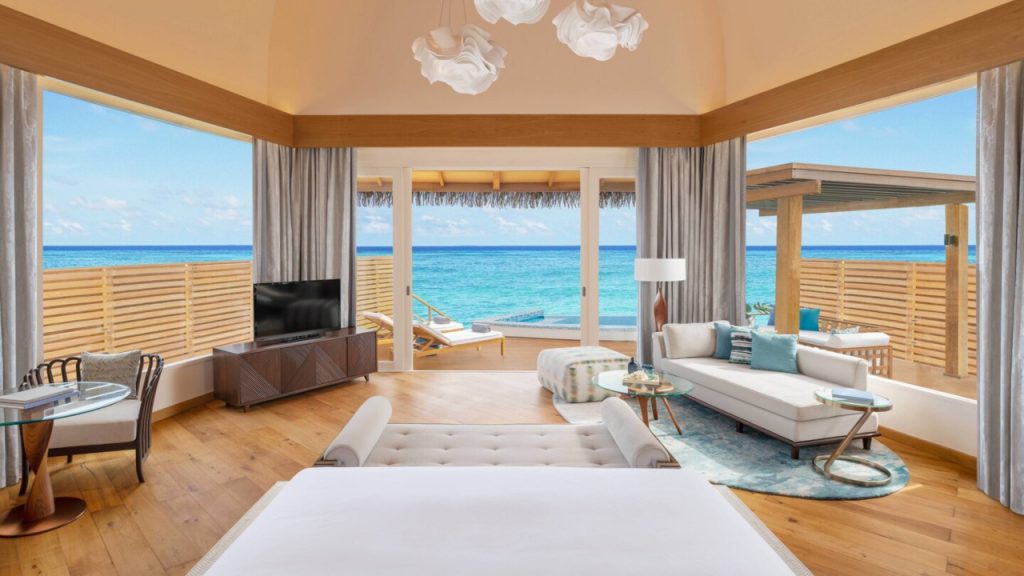 What are some of the exciting upcoming Marriott International properties in the market which you are overseeing?
As a company, Marriott International is expecting to open 100 properties in Asia Pacific in 2021, after celebrating its 800th milestone hotel opening in the region with 75 properties added to its portfolio last year. Nearly 27,000 rooms were added to the region's development pipeline in 2020 alone.
In the area I am overseeing, we are thrilled to be adding to our existing portfolio of resorts in 2021 with the opening of The Ritz-Carlton Maldives, Fari Islands, a 100-villa resort with iconic designs, inspired by natural landscape of the turquoise lagoon and the swirling ocean breezes, embracing the circle of island life with modern architecture meeting the Maldives.
We also look forward to our second opening in the Maldives later this year with Le Méridien Maldives Resort & Spa. Enveloped by a shimmering lagoon and fringing reefs abound with marine life, Le Méridien Maldives Resort & Spa will unlock the charm of the Maldives, celebrating the destination's sights, sounds and aromas through the distinct European spirit of savoring the good life.
Over in Malaysia, we are thrilled to be expanding our footprint with a second Fairfield by Marriott property – the Fairfield by Marriott Kuala Lumpur Jalan Pahang, Four Points by Sheraton Desaru, and Lone Pine Penang, which will debut under the Tribute Portfolio brand. All three hotels all scheduled to open in Q4 this year. In Singapore, the highly anticipated openings of The Maxwell Reserve Hotel and Serangoon House are also slated for later this year.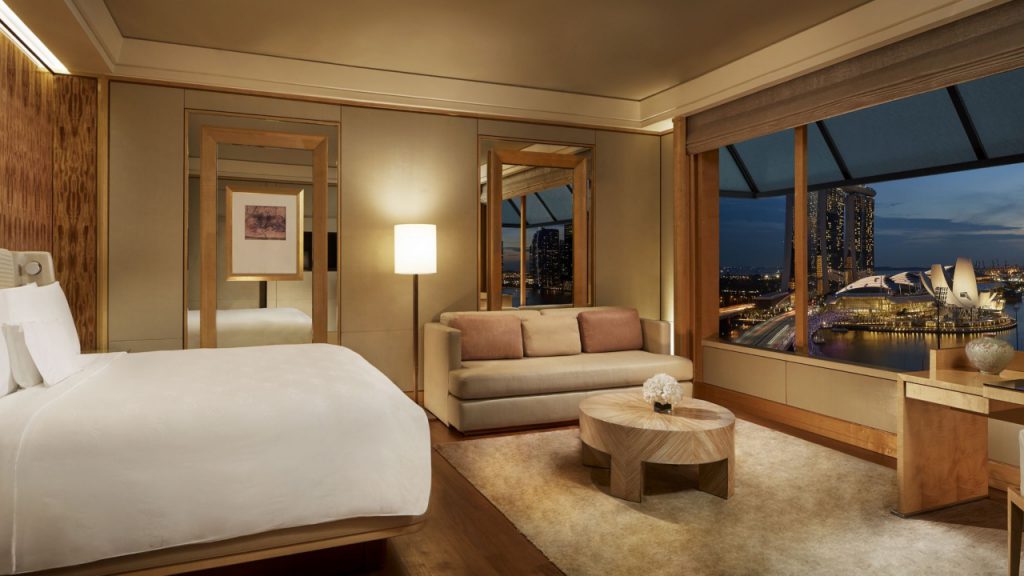 What has been your most important lesson during the pandemic?
One of my key learnings with this is that adversity births creativity. In a year unlike any other, our ability to remain nimble has been crucial as we navigate through an unprecedented time in history. 
Amidst a global pandemic, we are driven to continually challenge the status quo and anticipate our customers' changing needs with new brands, new global locations, and new guest experiences. 
As borders remain closed, we have had to amplify our focus on driving domestic tourism, where our hotels have to adjust and/or be creative with present facilities to cater to family staycation needs.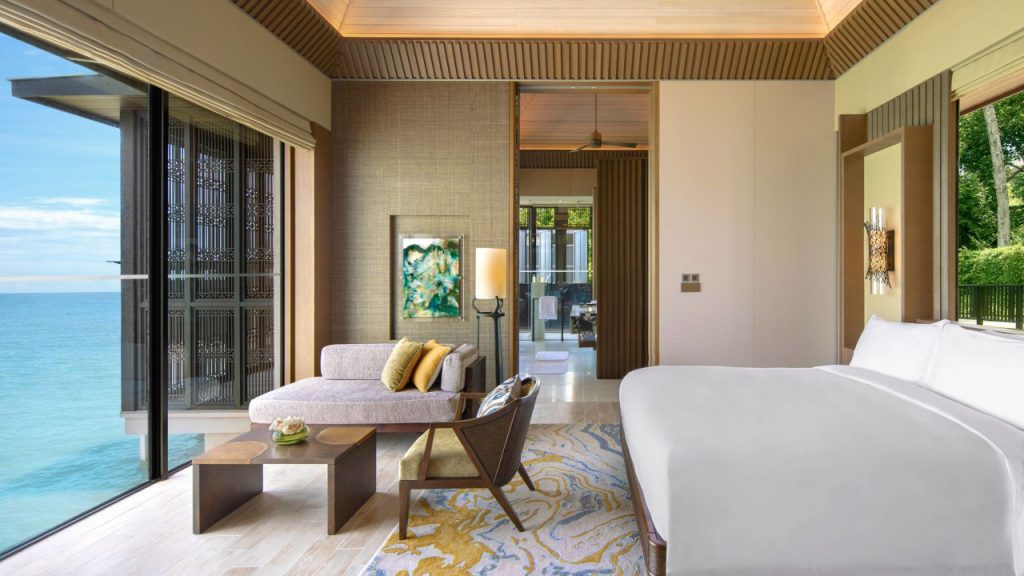 What have you done recently for the first time?
Played beach volleyball. 
What apps do you use the most?
I enjoy sports, so fitness-related apps are my most frequently visited and used. 
First thing you do in the morning?
Sports. 
Do you have any personal habits when visiting hotels?
Yes, I do! I enjoy taking a stroll in the Heart of the House where the work happens, from laundry to housekeeping, sales and marketing, and so much more as well as the façade of the hotel, to take it all in.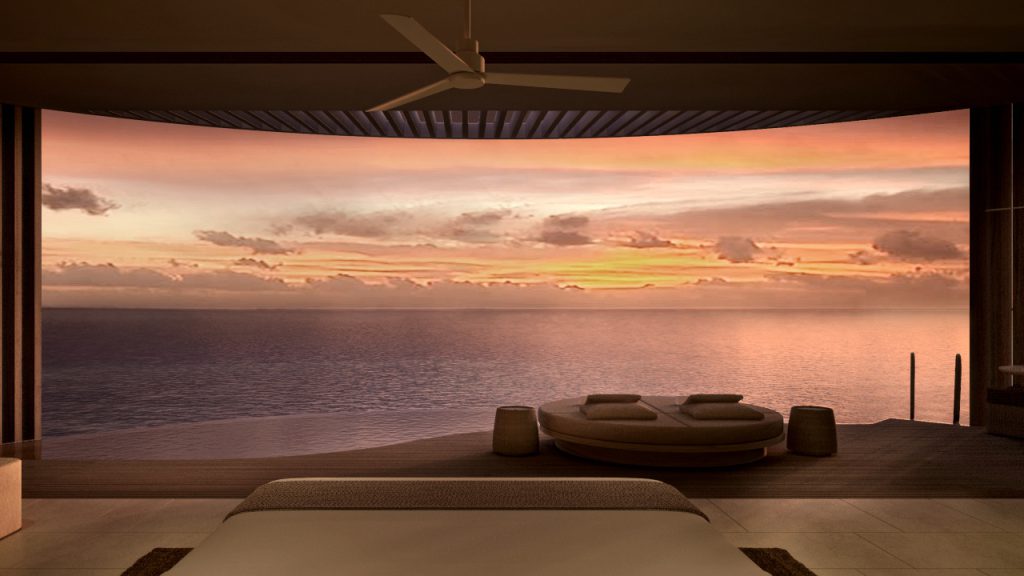 What advice do you wish you'd followed?
I have always heeded whatever wisdom shared by my parents and advice given by those who know me best. 
What would you be doing if you were in Barcelona right now?
Hugging my parents!
What do you most crave at the end of the day?
Sitting on my terrace and clearing my mind. 
The most recent thing you've added to your collection?
With the pandemic and lockdown, my children and I have taken to having four aquariums in our home – learning about aquatic life has been a bonding experience for us at home. 
How do you find calm?
I go for long runs.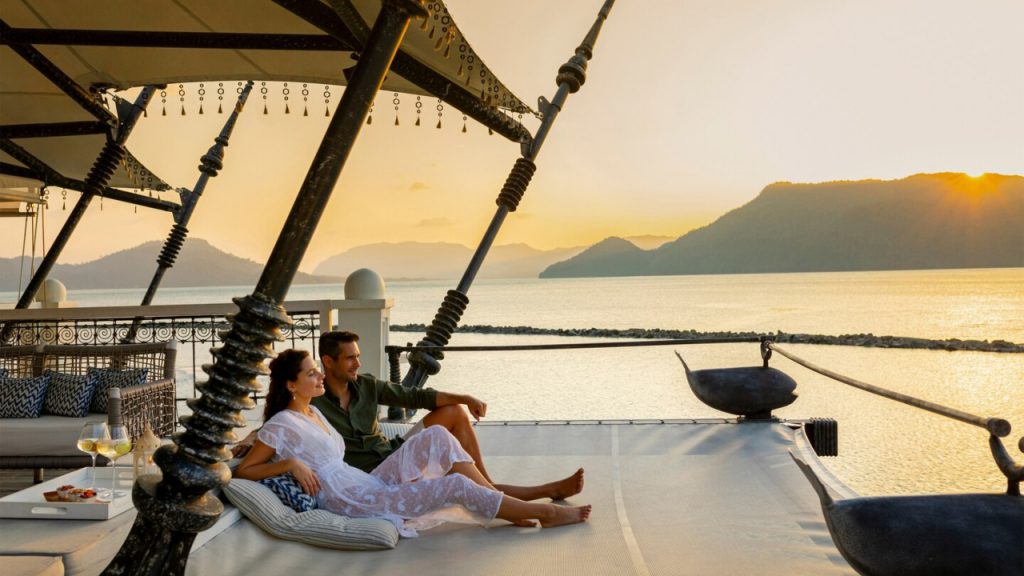 What is your most memorable experience at a Marriott International property?
Regardless of the property, the novelty of having an associate convey his/her thanks to me never grows old. This means that as a company, we have done something right and we have personified one of our most important core values, 'Putting People First'. To say that this past year has been one of our toughest years would be an understatement. Yet, in the midst of it all, as a company we found ways to source for funding – the result of which has helped the lives and alleviate the financial burden of our associates who have been impacted by the pandemic – because it is at the core of what we do.
What is the most impressive dish you cook?
I don't normally cook, but whenever I do make pasta, my kids are incredibly kind with their praises and say that it's the best.
If you could learn a new skill, what would it be?
Capoeira.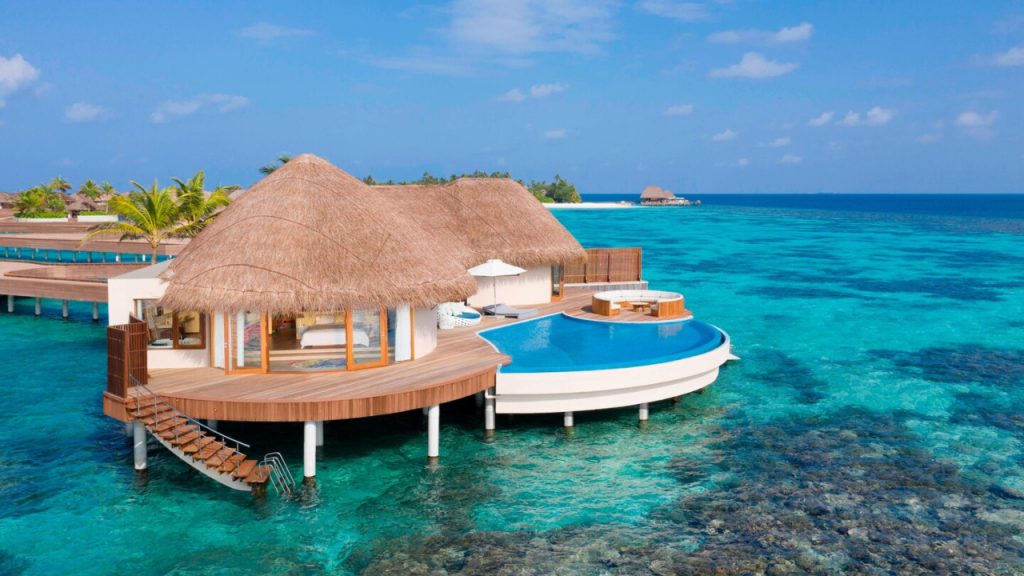 Favorite websites?
Inspiring travel websites, where I can peruse for new places to visit, new experiences to take on, and go on the path less taken.
When was the last time you were completely unplugged?
It was in July 2019 at St. James Way, Spain, where I trekked 400 kilometers over 12 days on my own. My dad, who has done this many times, was the one who inspired me to go on this adventure and in it, to find peace.
Who do you most admire and why?
My parents, who inspired me on this journey into the world of travel and hospitality. It was not something they had the opportunity to do and they are consistently supportive as well as encouraging for me to explore my independence and understand diversity.
What is worth paying for?
A trip that is unique and creates memories for a lifetime.