The succinct tagline of Juwai IQI says it intends to "empower Asian consumers to be global residents". Indeed, with more than 17,000 properties transacted in 2020 alone – despite prevailing global events – this real estate technology group is quickly fulfilling its burgeoning promise.
That figure of more than 17,000 represents a 50 per cent improvement year on year and was achieved on the heels of its founding in 2019 following a merger between the number one Chinese international real estate portal (Juwai.com), the first Asia-wide portal for global property (Juwai.asia) and Malaysian IQI Global with its then global network of over 5,000 real estate agents. The result? A super-app offering a true end-to-end digital real estate platform.
According to Georg Chmiel, Juwai IQI Holdings' co-founder and executive chairman, the platform is actively used by approximately six million people monthly, representing half of its entire user base.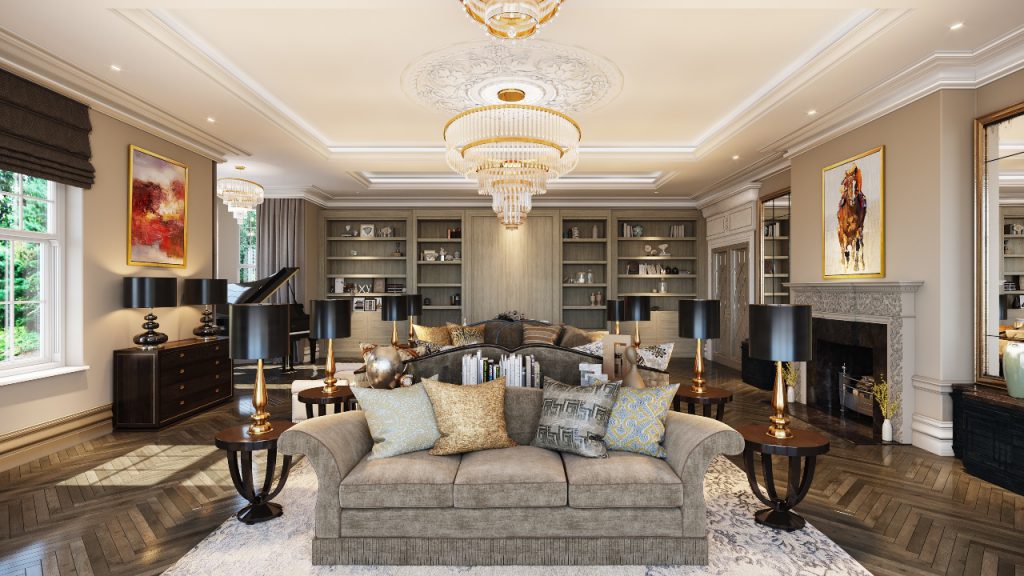 Data shows that these active users average between 10 and 15 times of logging into the app daily to take virtual tours of properties on sale, direct questions to agents, access real estate reports and follow online events. This active population is what Juwai IQI regards as a healthy number vis-a-vis its current number of agents (which has tripled from 5,000 in 2019 to 15,000 today).
All of this activity, plus approximately US$4 trillion of properties across 111 countries being listed on juwai.com/juwai.asia, has turbocharged Juwai IQI's rise as a super-app, joining the pantheon of stars such as WeChat, Grab and Gojek.
"We are both B2B and B2C and, in fact, you could say we are B2B2B2C really," Chmiel says of the app's multifunctionality to serving various players in the industry segment. This efficiency lends a certain stickiness and Chmiel notes that the fully integrated nature of its app platform ensures that the advertising and transactions loop is effectively managed end to end.
Genesis Move
Chmiel, who parlayed his experience in finance and business consulting to become an industry name in the region, is best known in Malaysia for playing an instrumental role as managing director and CEO of iProperty Group. His transformation of a slow-growing online classifieds business into one of the most successful online businesses saw the group expand into new markets such as Thailand, Indonesia and Hong Kong, wresting the number one position in Southeast Asia and outperforming Singapore-based PropertyGuru. He then steered iProperty to its successful RM2.2 billion sale to REA Group in February 2016, Southeast Asia's largest online takeover. Chmiel's prior career track in real estate also saw him take the reins as managing director and CEO of LJ Hooker Group overseeing 700 offices across 10 countries, as well as non-executive director of the ASX-listed Mitula Group before it was acquired by Lifull from Japan.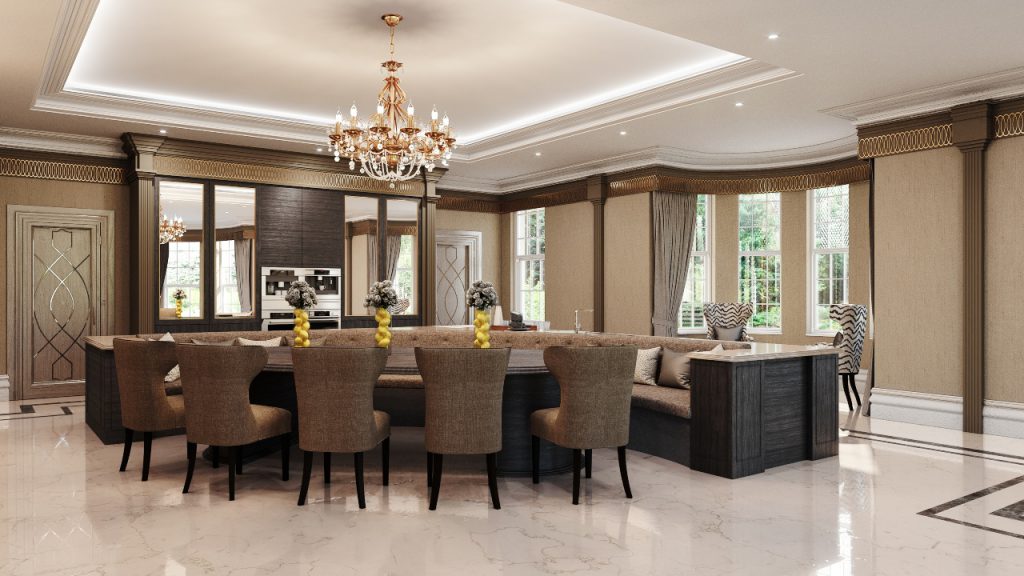 With over 25 years of experience in the field, and also having served as chief financial officer and general manager of REA Group (a member of the Australian unicorn club), Chmiel came onboard Juwai.com in January 2017 as a non-executive director and was subsequently made executive chairman. He wasted little time delving into his extensive playbook to engineer the July 2019 merger with Malaysian IQI Global, upon which he assumed the role of group executive chairman.
"We started with the problem of how to make Asian buyers global residents," Chmiel reflects on the origins of the deal. With Asia representing half of all global property transactions worldwide, showing the highest growth and with the lion's share of the population (five out of eight billion), the resounding growth opportunities were clear to Chmiel and his team.
Juwai, founded in 2011 and already enjoying market primacy as China's number one portal for listings, offered a discovery of extensive international properties, whereas IQI Global, founded the same year in Dubai, had spread its wings across Malaysia, Australia, Canada, the Philippines, New Zealand, Thailand, Cambodia and Vietnam by 2019. "Buying real estate domestically and cross-border is fairly manual and cumbersome," Chmiel points out. "It was important to us that we could make the process more seamless and automated with the help of technology and people to provide awareness, transparency around pricing and thus create significant results."
View this post on Instagram
Positively Charged 
The merger and a significant investment in its technology provided what Chmiel regards as "the right recipe to grow". In the last year, Juwai IQI recorded a 72 per cent increase in sales and expanded via affiliates and associates to six more countries; Singapore, India, the UK, Bangladesh, Pakistan and Turkey. Most importantly, it reached profitability by mid-2020. The last of the trio is an elegant rebuke to the blitzscaling syndrome of many vaunted 'soonicorns' and vouches for the company's solid runway and sustainability on its growth trajectory.
"Our strategy is to follow the S-curve and achieve at least 20 per cent market share in all the countries where we operate," Chmiel states, nothing that Juwai IQI is the leading brand in Asia and globally for Asian buyers. In Malaysia, where it holds an eight per cent market share, Chmiel hopes to double it within the year and replicate its success across Vietnam and other Asian markets.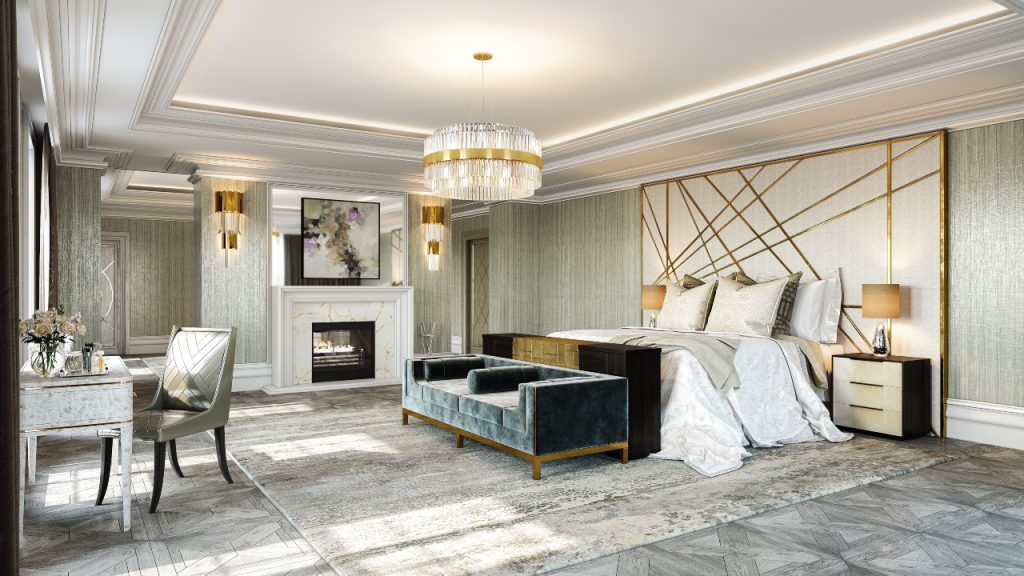 That Malaysia is currently its biggest market by volume has also made it the natural base for Juwai IQI's operations. Chmiel points out that Malaysia is located in the geographical centre of Asia and has good infrastructure, is more affordable than its neighbour Singapore, and has a strong start-up climate. "The successes that have been born there include ride-sharing giant Grab, wedding portal Wedding.com.my, deal site Sale Duck, and fintech firm iMoney," he says, adding: "One of Malaysia's biggest advantages is that English is spoken fluently by most locals." The Group maintains an office in Shanghai to be close to the latest developments in China's technology.
One of Juwai IQI's keystones is its technological advantage that powers its growth. Chmiel estimates that two-thirds of every dollar is invested in technology and aims to build a team of between 100 and 200 developers in Malaysia by the end of 2022. Its usefulness has enabled its network of agents to maintain productivity despite the global lockdowns of 2020.
This technology backbone is allied with an executive board of five directors and supported by three C-suite personnel. Holding a non-executive director position is Cindy Chow, an eight-year Alibaba veteran and executive director of the Alibaba Entrepreneurs Fund. Chow is also a board member of Alipay (HK) and was responsible for the financial operations of the Alibaba Group's overseas officers prior to its 2012 privatisation of Alibaba.com.
"Having persistent people working as a team, and with the technology, helped us to scale and grow fast," Chmiel says. In fact, the model needed to prove itself rather quickly following its official November 2019 merger because February 2020 had "thrown them into the deep end". For Chmiel, the sobering and dramatic turn of events portended a need for additional funds. "Instead, we managed to get us out of the situation with trading and over achieved on our initial objectives, upgrading our forecast twice in 2020."
The Road To IPO
With success stories of real estate technology groups going public, such as KE Holdings with its US$84 billion market capitalisation and Softbank-backed Compass from the US in the space of real estate technology, the path is clear for Juwai IQI. Chmiel estimates its IPO to materialise between a year and 18 months following its pre-IPO this month. For Juwai IQI, it possesses the added dimension of being an Asia-wide company versus the largely domestic focus of KE and Compass. The strong growth of Juwai IQI over the coming years will certainly add to its attractiveness.
For Juwai IQI, its rapid expansion and app adoption continues to be fuelled by a multi-channel approach that offers a database of properties and real estate knowledge as well as experts to break down key information on taxation, legalities and financing across various language demographics.
Online events include having developers appear live to field questions from prospective buyers. (A June 2020 online event co-hosted with Baidu in Shanghai reached 400,000 viewers.)
View this post on Instagram
"We have a plan of what we want to build over the next two years; with the evolution of technology, we integrate banks with financing and are looking to make transactions more efficient using blockchain technology," Chmiel says.
Rentals, which represent half of the transactions, is another segment that Juwai IQI will bundle with services such as refinancing, utilities management, and providing agents with the right tools to develop their users' investment portfolio. "This solves the full problem rather than just part of the problem – people don't want to spend time to solve non-value added tasks."
For Juwai IQI, there is plenty of positivity with Vietnam, Shanghai and Hong Kong representing its fastest-growing market, a trend expected to accelerate post-Covid. "If you ask me, there are a lot of interesting markets out there with Cambodia very hot and Canada booming, which has made it necessary for us to open five offices," Chmiel says.
It is estimated by 2025 that 220 million Chinese buyers will be looking to purchase property, a notable statistic in evaluating how much room there is to grow into. "From a market point of view, the company is integrated enough and growing fast enough," Chmiel says, "because our business is solving real problems in the present and future."
---
Photos: United Kingdom Sotheby's International Realty