While the pandemic has largely dominated the news cycle this the past year, the looming inevitability of climate change has been ever-present at the back of our minds, what with the searing heat of the past few months as a constant reminder. Last year, wildfires razed Australia and California. Meanwhile the same climate change factors also contributed to an unnatural winter storm in Texas this February. In recent years, the World Economic Forum has placed extreme weather events at the top of its Global Risks rankings from 2017 onwards. Such threats to property asset classes also means that developers have had to respond with intelligent design and a strong will to drive positive change. Enter Malaysia's upcoming and only masterplanned financial and lifestyle district called TRX City, an international financial district by master developer TRX City. Here, The Exchange TRX – which forms the lifestyle component of this development – strives to minimise the impact of climate change through a commitment on build design and the right programming by way of strengthening communities, thereby reducing stress and anxiety levels associated to climate change, and eliminating associated mental health consequences. 
The Exchange TRX's developer Lendlease has an enviable track record of building and managing sustainable projects. The company traces its collective conscience to its founder Dick Dusseldorp who quotes: "companies must start justifying their worth to society, with greater emphasis placed on environmental and social impact rather than straight economics." This laudable approach is now seen in The Exchange TRX, which comprises the 2.2 million sq ft The Exchange TRX experiential retail, with over 500 shops and plenty of green areas including a 10-acre rooftop park, the first major park in Kuala Lumpur for over 20 years.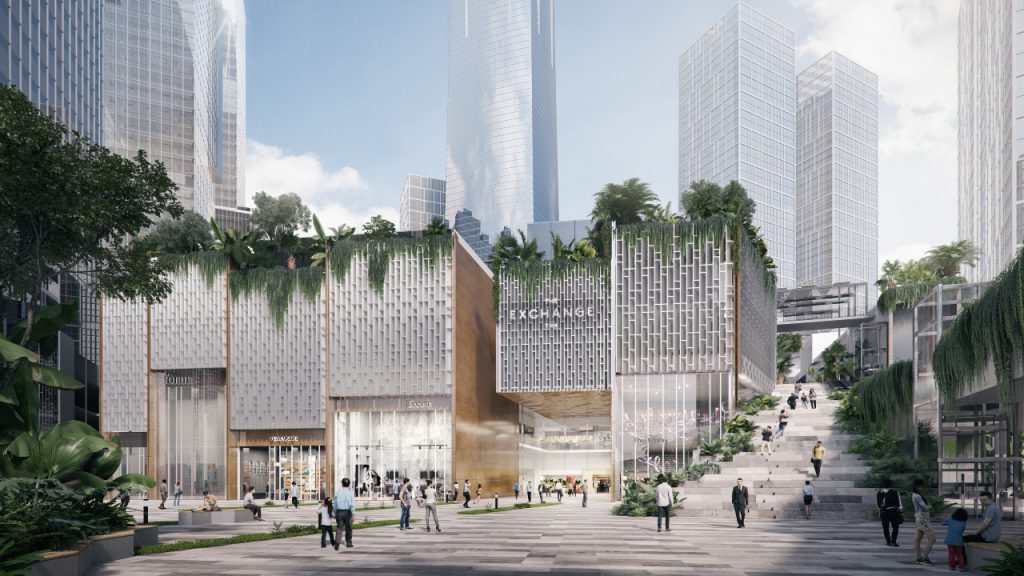 Lendlease today exists as one of the top names in urban regeneration with a global development pipeline of AUD110 billion across major cities in the Americas, Australia, Europe and Asia. Its commitment to creating resilient, adaptable and sustainable developments is underpinned by its aim to become a 1.5°C aligned company – a global initiative to limit global temperature to 1.5°C above pre-industrial levels. It aims to achieve this with two carbon targets – net-zero carbon by 2025 and absolute zero carbon by 2040. These efforts at 'decarbonisation' are reflected in a myriad efforts, such as the active phasing out of diesel and gas in operations, switching to electrification of assets and developments. Beyond reducing greenhouse gas emissions from activities as far as possible, Lendlease's absolute zero carbon target by 2040 will be achieved via an approved carbon offset scheme. Back at The Exchange TRX, details such as drainage systems to reduce heat load are among the steps to reduce emissions. The project also provides a direct connection to all 68 MRT stations as the only interchange for the two MRT lines servicing the Klang Valley, thus reducing the need for private vehicular commute. Pedestrianized paths are also a key feature, connecting residents and the workforce across the entire precinct.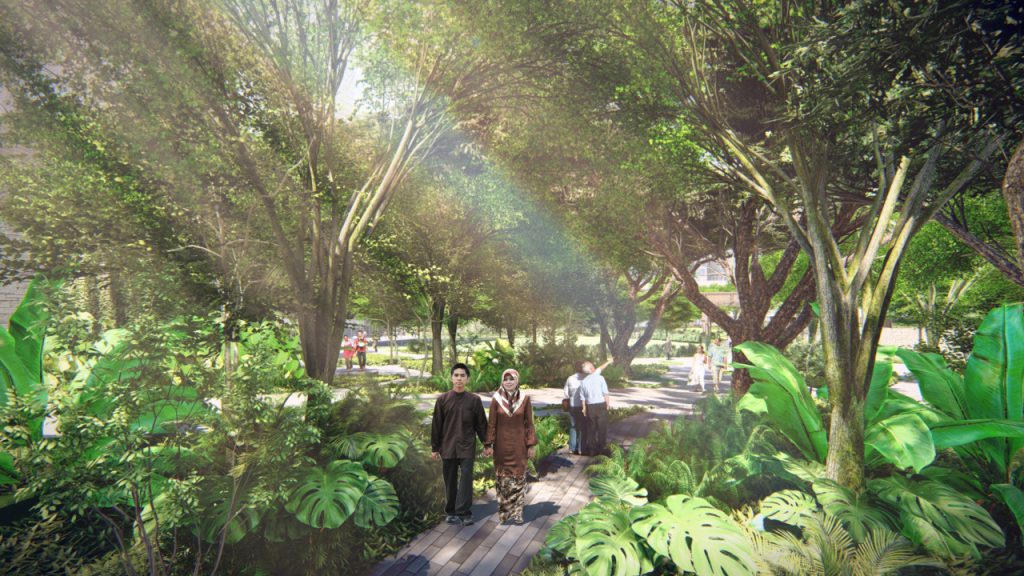 Above and beyond this is an understanding that community building will be the key factor for occupants to better withstand crises associated to climate change. The company has announced that it intends to achieve a staggering AUD250 million in social value by 2025 via shared value partnerships. In Malaysia, this has taken the form of Lendlease's 'Community Kita' project which supports communities at public housing. Its collaboration with an arts group helped kids in these areas to participate in art and photography. A drama section saw them being coached in drama and staged a show which was then performed in front of a community at a community carnival. "Across the two years of us being here, everybody in the business has either picked up a paintbrush, upgraded a basketball or futsal court, had friendly matches with the local communities or planted trees in a garden," says Stuart Mendel, Lendlease Malaysia's Managing Director and Head of Country. 
"If you reflect on the last 12 months with Covid-19 – looking at the positives; communities are showing that they are coming together in these times of crises," Mendel says. "We are more considerate and everyone is rolling up their sleeves to support each other. That is a key ingredient in climate adaptation and becoming resilient." App technologies connect residents virtually with all the tenants and partners at the development as does a 'Community Manager' to coordinate engaging activities for its residents.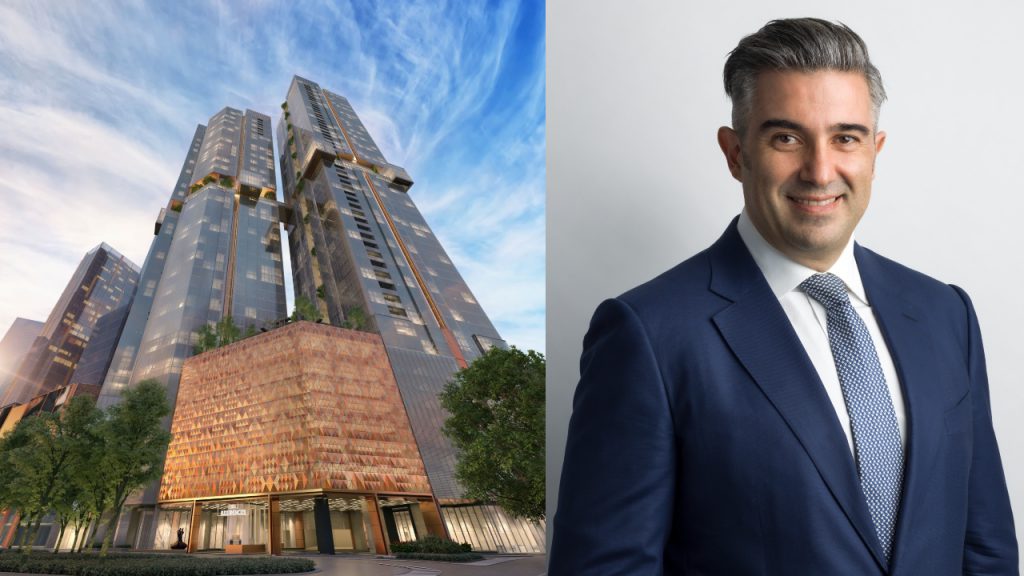 "To me, it's about making a difference – to shift the overall industry and improve where we are heading," says Tony Lombardo, Lendlease's Chief Executive Officer for Asia. "A lot of what we do is to make these investments ourselves and prove that it is commercially viable." At the end of last year, its property fund for the Barangaroo South precinct development was ranked as the global office sector leader in the Global Environmental, Social and Governance Benchmark for real estate. "We share these best practices with our competition and the broader public – this is about making a difference as a collective."