During the month of Ramadan, the perfect restaurant to buka puasa, or break fast, in needs to not only serve up delicious heritage cuisine, but also provide a great space for families to be together sharing a meal on this holy month. Here's Robb Report Malaysia list of the best buka puasa feasts in Kuala Lumpur.
---
A Middle Eastern Festive Feast at The Cobalt Room @ The Ritz-Carlton, Kuala Lumpur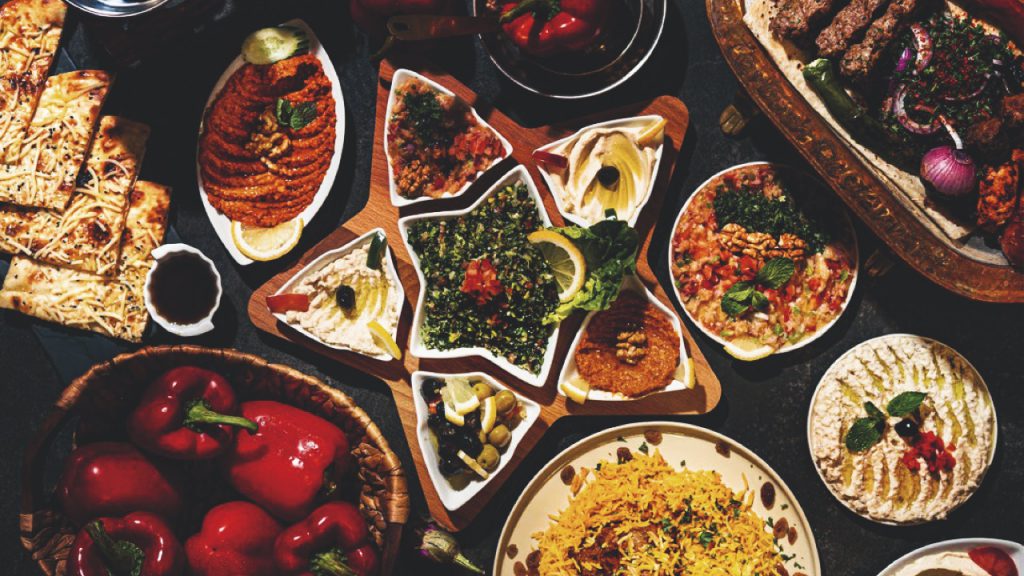 Bringing the flavours of the Middle East right to your table, The Cobalt Room is showcasing the best of the regions' hearty cuisine on their menu this festive month. Enjoy their expansive and sophisticated dining space as you savour the mouth-watering fragrances of shawarmas, grilled kebabs, and briyanis. The nuanced spices and wholesome delicacies of a variety of traditional appetisers and desserts, carefully crafted by the hotel's culinary experts, will certainly have you filling up your plate for seconds. Food is also served directly to your table in accordance with current SOPs. This vibrant buffet is available from 16 April till 13 May at RM128 per adult. Advanced bookings are required.
Make a Reservation: Call +603 2142 8000 or email [email protected] 
---
Sajian Istimewa @ Shangri-La Hotel Kuala Lumpur
The popular seafood buffet at Lemon Garden gets a Ramadan twist. From 12 April onwards, guests may indulge in a cornucopia of seafood and heart-warming signature Malay cuisine. The latter includes Daging Rendang Minang to Ayam Masak Lemak Cili Api and everything in between, while the seafood portion of this assisted buffet including tiger prawns, mud crabs and scallops as well as the every popular sashimi offerings. You'll want to pace yourself, with all manner of dessert in wait, from Cekodok and Pandan Mango Sticky Rice to Fried Cempedak and Onde-onde cupcakes. Lunch is priced at RM148 per person, while weekend dinners are priced at RM198 with Golden Circle discounts available with up to 20 per cent for Diamond tier members. 
Make a Reservation: Visit the website, WhatsApp +6019 390 2257 or call +603 2074 3900
---
Hidangan Tradisi at ATAS Modern Malaysian Eatery @ The RuMa Hotel and Residences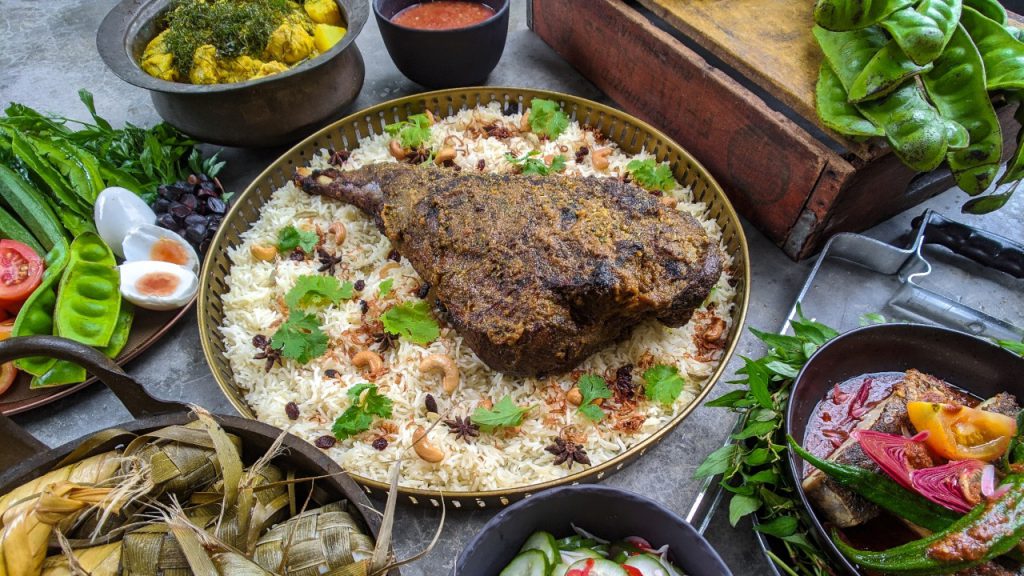 The nostalgia of buka puasa comes alive with a menu that includes all-time favourites such as the Percik Marinated Leg of Lamb with Coconut Sauce on the barbeque station. Traditional recipes such as Udang Sambal with Petai, Siakap Asam Gerang and Daging Gulai Kawah are some other highlight dishes which hark back to comforting, familiar times within the swish ambience of ATAS. And of course, the classic Lemang selection, Kerabu and Ulam are made available with an assortment of sambals to thrill any enthusiast of the spicy stuff. To add a contemporary finish to this meal, check out the Liquid Nitrogen Durian Ice Cream station. Available till May 9 and priced at RM180, with an early bird savings for advance bookings. 
Make a Reservation: Call +603 2778 0888 or email [email protected]
---
Sajian Merentasi Zaman at Curate @ Four Seasons Kuala Lumpur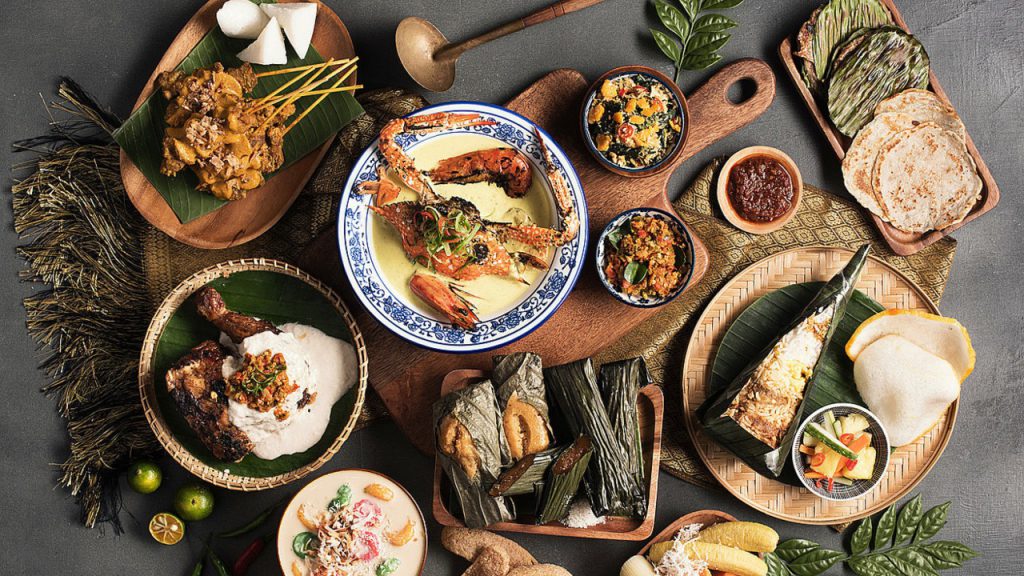 In the true spirit of the festive month, Four Seasons welcomes the heartwarming, beloved recipes of celebrity chef, Chef Dato' Fazley Yaakob. The focus of this year's spread is in bringing loved ones together which was, unfortunately, not possible for many the year before. Indulge in specialties that put a comforting spin on tradition, such as Nasi Tumpang served with Claypot Charcoal Chicken, Puyuh Salai paired with Grilled Mangoes, and Ikan Sepat Masin cooked in Tumeric Cream with Cermai Fruits and Pegaga. Guests will leave with full stomachs and hearts, but also with a complimentary bottle of homemade sambal to take home. This familial feast will be available from 13 April to 12 May priced at RM189 per adult. Private dining rooms are also available for reservations.  
Make a Reservation: Call +603 2382 8888
---
Sajian Warisan at JP teres @ Grand Hyatt Kuala Lumpur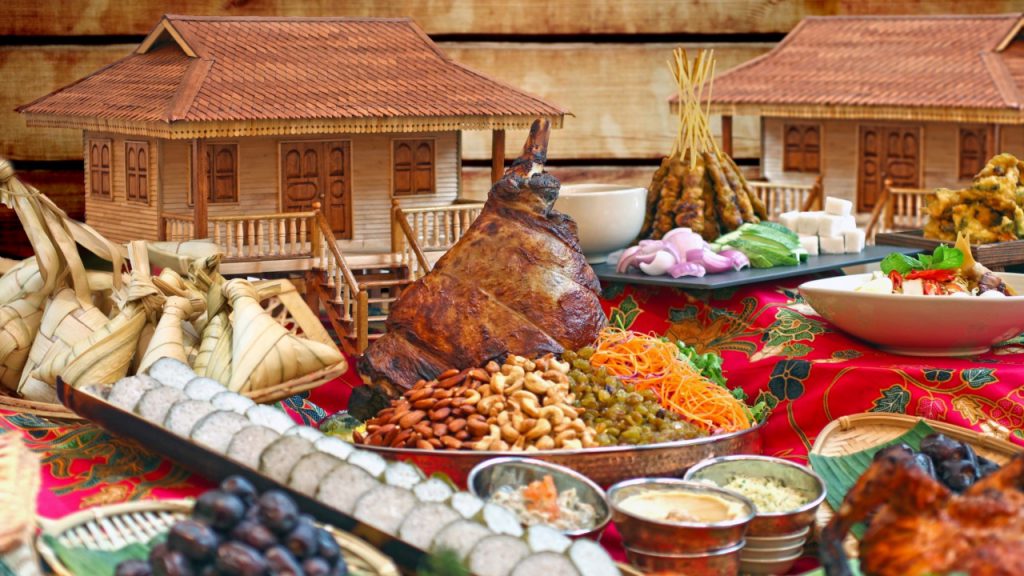 For those of us who have become more comfortable dining in our own homes, ordering in your buka puasa feast is so much more enticing. Each set includes Bubur Lambuk Daging and Murtabak Ayam for appetisers accompanied by either a Sup Ayam Berempah or a Sup Ekor. Classics like Rendang Daging and Terung Bakar Berlada, are also tempting for its comforting tastes, as is Pengat Nangka, to end on a sweet note. Up for grabs are also the roasted Australian Lamb Leg and Sea Bass, with a traditional twist, perfect for larger parties. A traditional selection of set iftar meals are available at their Online Store for takeaway, starting at RM436 nett, to enjoy or to send as a care package to loved ones. Exclusive special edition merchandise also features in partnership with esteemed local fashion designer, Jovian Mandagie. If you would prefer to venture for a night out, a stylish dining experience awaits at the JP teres restaurant, from 12 April to 12 May priced at RM178 nett per adult, with early bird offers of RM158 nett per adult.
Make a Reservation or pre-order: Click here, call +603 2203 9188 or or email [email protected]
---
Selera Serantau at Kwee Zeen @ Sofitel Kuala Lumpur Damansara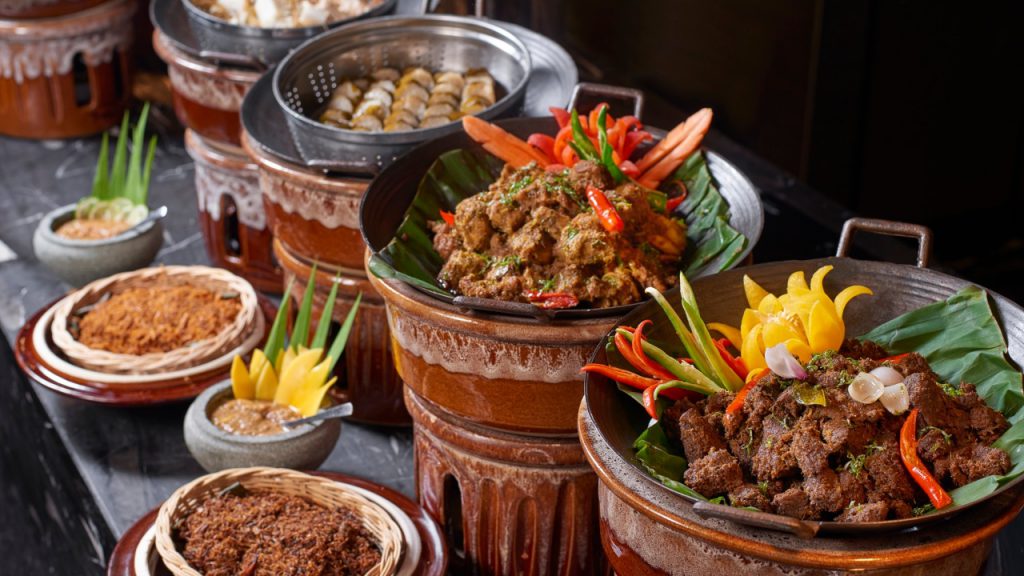 Kwee Zeen's modern space puts a luxurious spin on traditional home-cooked style feasts on offer this festive season. With three different set buka puasa menus on rotation throughout the month, guests can expect to indulge in a wide variety of beloved traditional Malaysian delicacies. Local favourites  include Ayam Percik Kelantan, Paru Goreng Berlada and Daging Masak Lemak Berkentang among many other dishes to tuck into for that familiar comfort that follows a home-cooked meal. The extensive menu also features 14 different types of dates imported from the Middle East, a must for dessert lovers. Besides offering a grand selection of cuisines, guests will also get the chance to enjoy a live 'gamelan' performance. Available at RM178 nett per adult from 14 April to 12 May with early bird vouchers for advanced bookings.
Make a Reservation: Call +603 2720 6688 or email [email protected]