More treasures from around the world are headed for the auction block as we cautiously move into the second quarter of a challenging year. With our appreciation for all things fine and luxurious undiminished, these hot lots will surely delight the acquisition enthusiast in all of us. From prototype Louis Vuitton trainers to sought-after Hanyu Ichiro whiskies and a Picasso painting you can still bid for, here's a roundup of the top lots in international auction.
---
Louis Vuitton 'LV I (RED) Trainer' Prototype
Auctioned by Sotheby's online for US$44,100.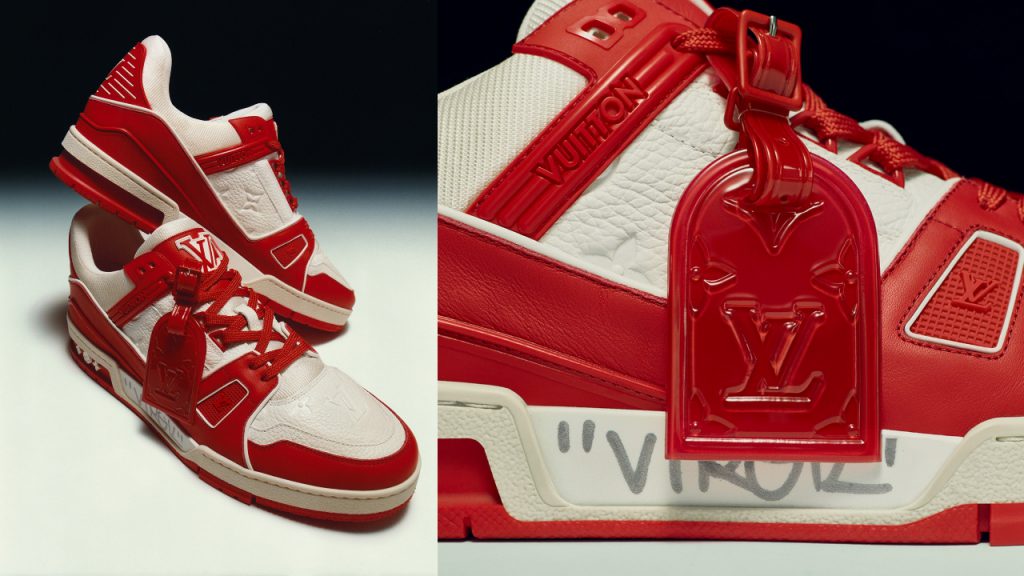 Designed and signed by Virgil Abloh – the legendary men's artistic director at Louis Vuitton – this prototype Louis Vuitton 'LV Trainer' pair of sneakers was auctioned to raise proceeds for the HIV/AIDS charitable organisation (RED). As the very first model of what was to eventually become a staple menswear sneaker, the LV Trainer made its debut during Abloh's Spring/Summer 2019 show, with nods to nostalgia, basketball shoes, and the Louis Vuitton House codes. This particular Louis Vuitton I (RED) LV Trainer boasts a distinctive embossed Monogram on white leather, a bright red uni-coloured side grid, and Monogram flowers embedded across the sole. 
---
Everydays: The First 5000 Days by Beeple
Auctioned by Christie's online for US$69.3 million.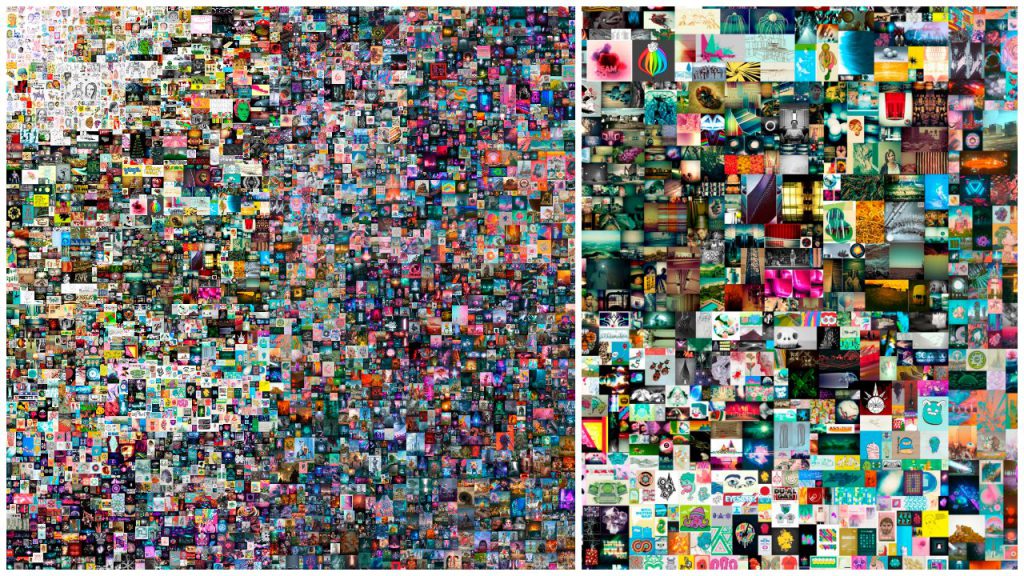 Measuring 21,069 by 21,069 pixels, digital artist Beeple's artwork is the first purely digital non-fungible token-based (NFT) work of art offered by a major auction house. Its sale heralded a breakthrough moment for the development of digital art, while setting the third highest price for a living artist at auction, as well as achieving the highest price for any lot in any online-only auction. "This is work that has just as much craft, message, nuance and intent as anything made on a physical canvas," remarked Beeple, "And I am beyond honoured and humbled to represent the digital art community in this historic moment." 
---
Bonhams' Malt-Diamonds Straight Flush Ace to Five
Auctioned by Bonhams online for HK$1.2 million.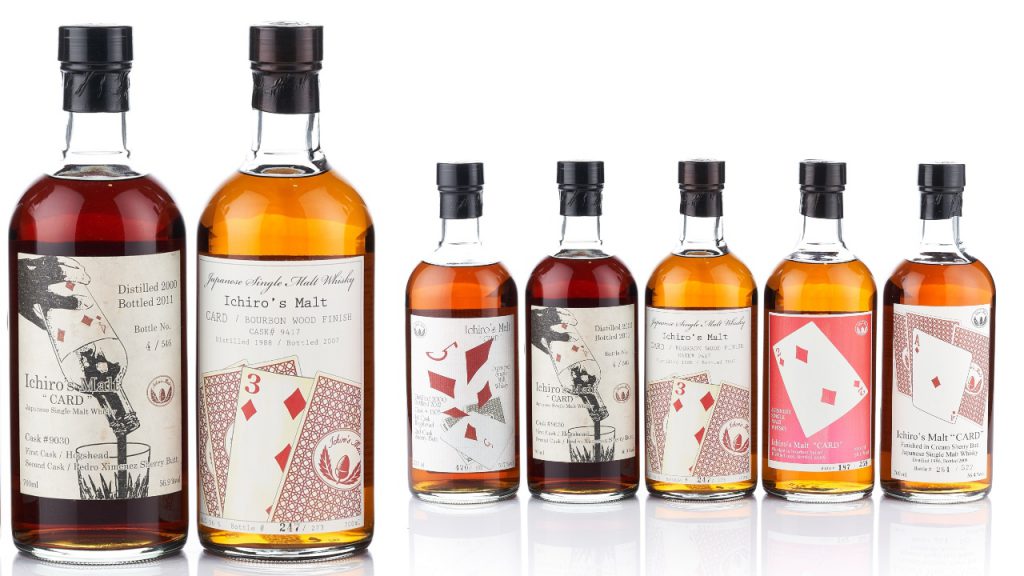 The star of a highly successful whisky auction that saw 100 per cent of its lots sold, this five-bottle set of Hanyu Ichiro's Malt-Diamonds Straight Flush comfortably exceeded its pre-auction top estimate of HK$460,000. It was a solid demonstration that whisky collectors' enthusiasm for the famous Ichiro's Malt Card Series shows no sign of abating. Running a straight flush from the Ace of Diamonds to the Five of Diamonds, the distillation dates ranged between 1986 to 2000, while the single malts were bottled as early as 2007 and as recently as 2012. 
---
Ming Dynasty Blue and White 'Floral' Bowl, Yongle Period
Auctioned by Sotheby's in New York for US$721,800.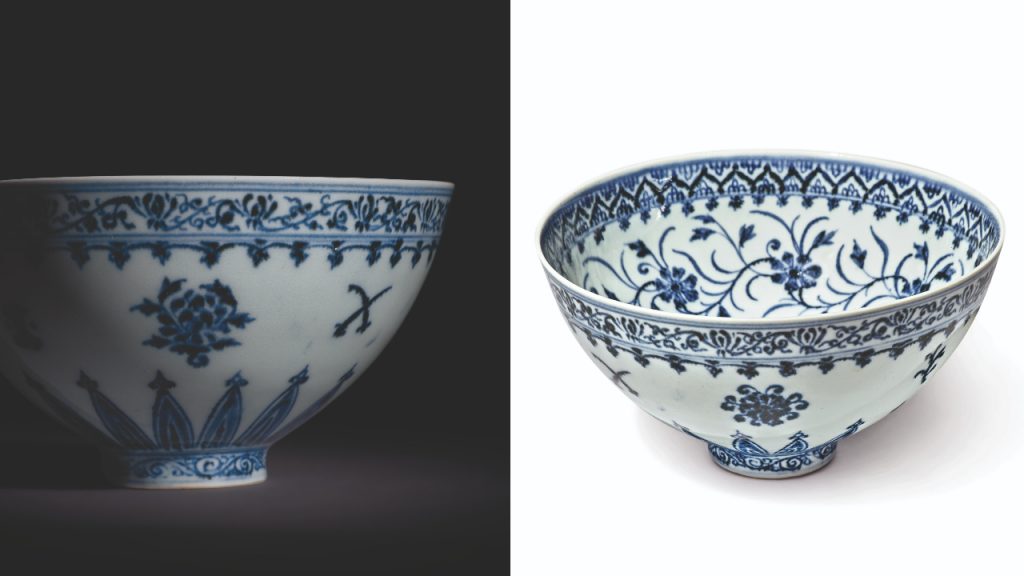 Standing as the epitome of every Chinese Art collector's dream, this exceptionally rare blue and white 'floral' bowl from the Yongle court of the Ming dynasty was originally purchased for US$35 at a Connecticut yard sale last year. Its new owner bought it to Sotheby's specialists for evaluation, where it was swiftly identified as an outstanding piece of imperial porcelain from the Yongle period. To provide an idea of the bowl's rarity, its six known companion bowls are mostly held in museum collections across the world, such as the National Palace Museum of Taipei and the British Museum. 
---
Hudson River by Yayoi Kusama
Bidding commences on 12 May through Bonhams in New York.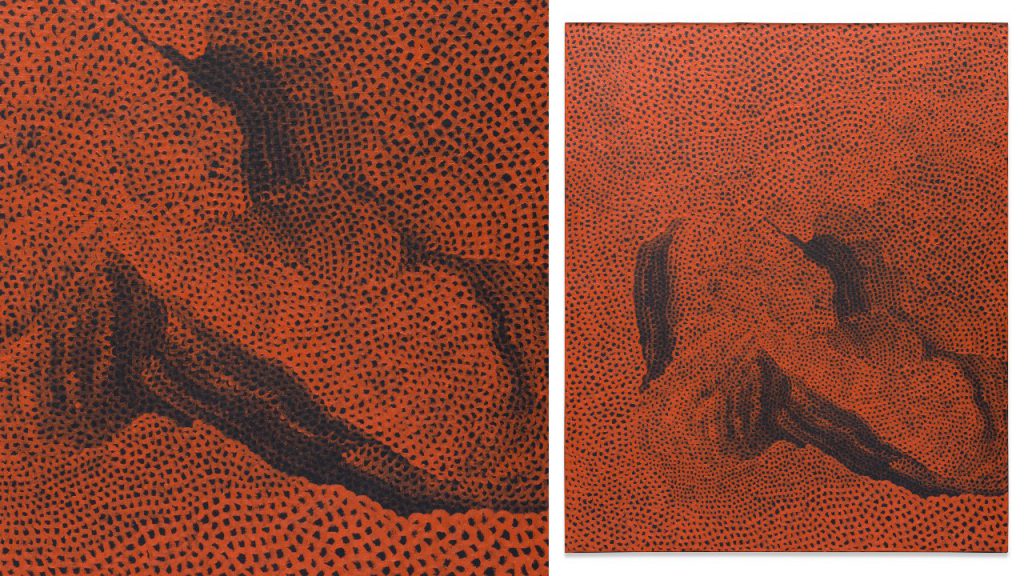 This 1960 work (which is expected to fetch US$3 million to US$5 million) is one of three paintings and eight works on paper on offer at the special single-owner collection sale, Kusama: The Collection of the Late Dr Teruo Hirose. Gifted by Yayoi Kusama to her lifelong friend and doctor, they are some of the Japanese artist's earliest recognised works, and are the rarest group of Kusama works from the late 1950s and 1960 ever to come to auction. Hudson River – one of Kusama's two River paintings up for sale – bears an early example of her Infinity Net motif and is considered incredibly rare due to Kusama's use of the colour red. 
---
18th-Century Huanghuali Games Table
Bidding commences on 13 May through Bonhams in London.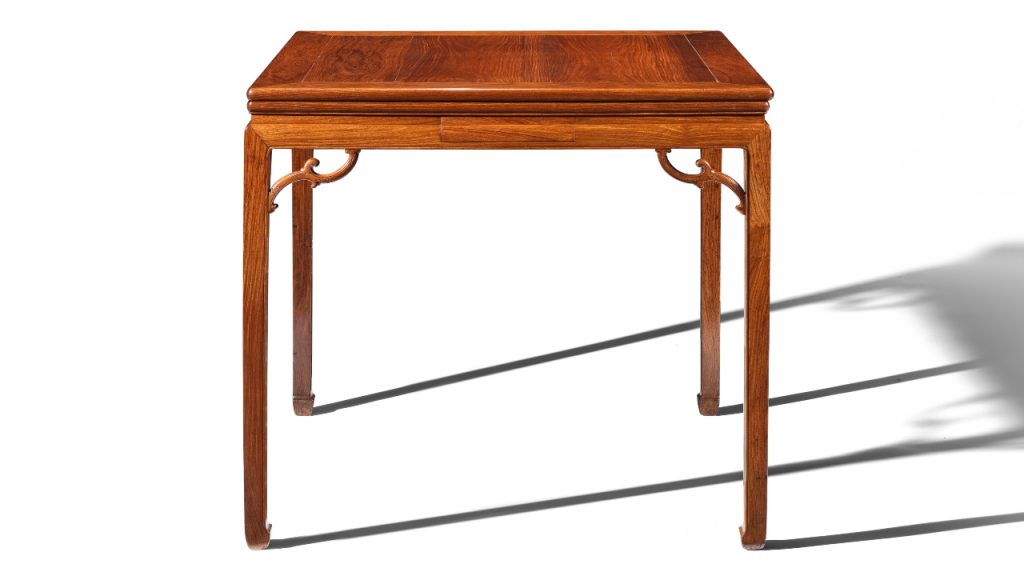 A highlight of Bonhams' upcoming auction, The H Collection, which features Chinese furniture, archaic bronzes, and Japanese art, this exceptionally rare huanghuali games table (with an estimate of between £800,000 and £1.2 million) dates back to the 18th century. Its rich golden, honey-toned wood is shaped into an ingeniously complex design that belies its apparent simplicity: the table's removable top conceals a recess for gaming boards such as Chinese backgammon, chess, and checkers, along with two cylindrical game piece cups. 
---
Femme au Béret Mauve by Pablo Picasso
Bidding commences on 13 May through Bonhams in New York.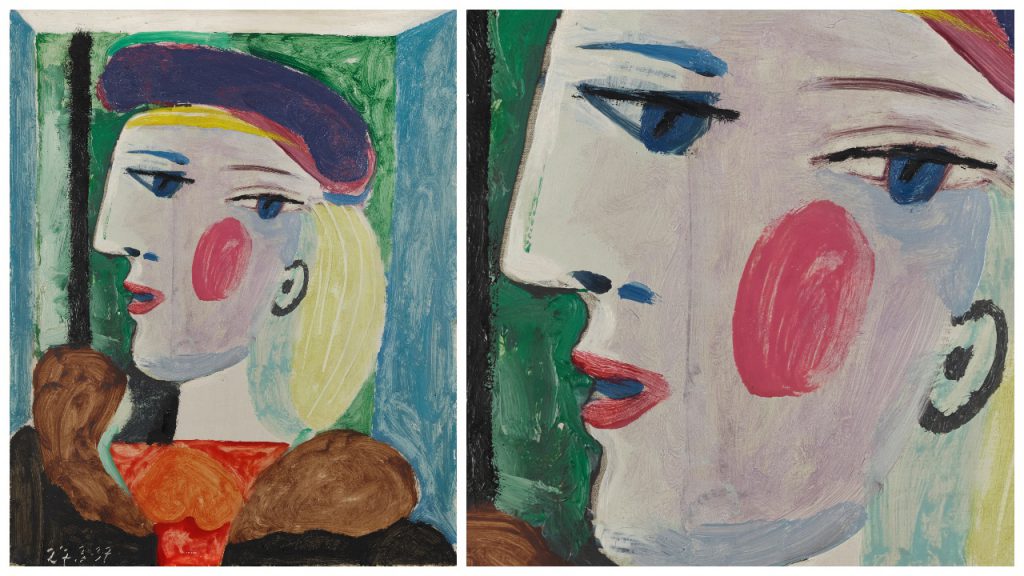 This depiction of Pablo Picasso's muse, Marie-Therese Walter, was painted in 1937: the same fruitful year in which he produced Weeping Woman and one of his most famous works, Guernica. The portrait (which carries an estimate of between US$10 million to US$15 million) is instilled with calmness, sensuality, and domestic peace – all qualities that the artist associated with his French lover, who remained with him for over a decade. Its appearance will be highly anticipated, given that the painting has not been on public display since its current owners purchased it from a New York gallery in 1984.