There is no getting away from the fact that the Lexus LM 350 (RM1,148,000) is a minivan. Lexus has applied its modern signature styling to its boxy, flat-nosed form, but even with sharp, contemporary accents like tapered headlights and the bold slash at the B-pillar, only so much can be done. But this will matter little to its occupants. For in a cabin space that would seat six in a typical family-sized MPV, there is room for only two to sit in an absolute lap of luxury that no limousine could hope to match.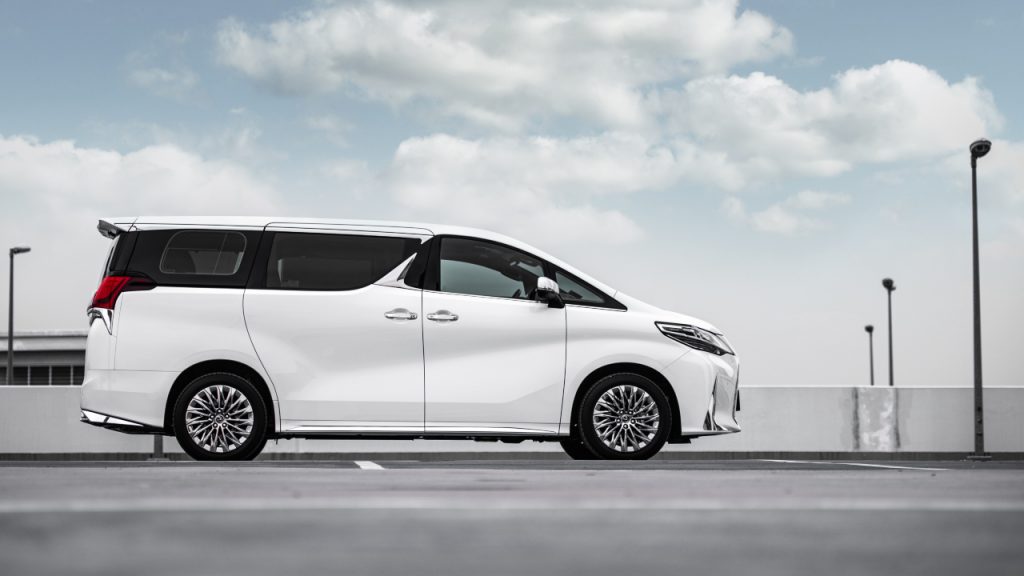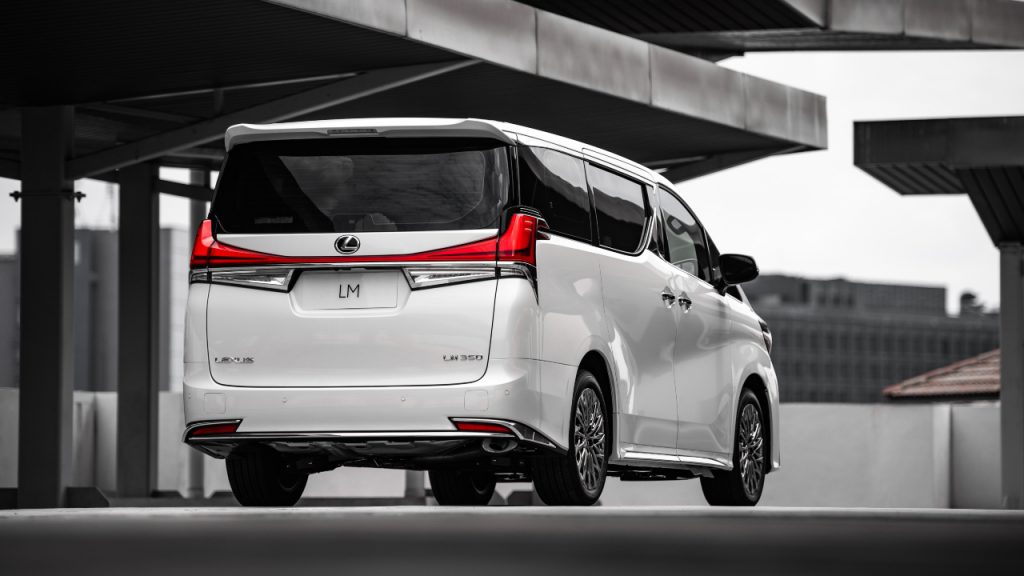 The cavernous interior of the Lexus LM 350 has acted as a canvas for automaker's omotenashi philosophy of Japanese hospitality. Every inch of this spa-like space was designed to attend to the needs of a pair of time-strapped professionals. The rear lounge seats have legroom to spare, even when fully reclined, and are of course equipped with a massage function. Vibration-absorbing AdaptiPedic cushioning contours itself to each individual, while air-conditioning can be adjusted individually. There is even a fold-out magazine rack for that authentic first-class cabin touch, along with storage cubicles on either side. A glass partition, which can be made opaque or transparent at the touch of a button, can be raised to ensconce the rear cabin in total privacy. Naturally, there is even a minifridge.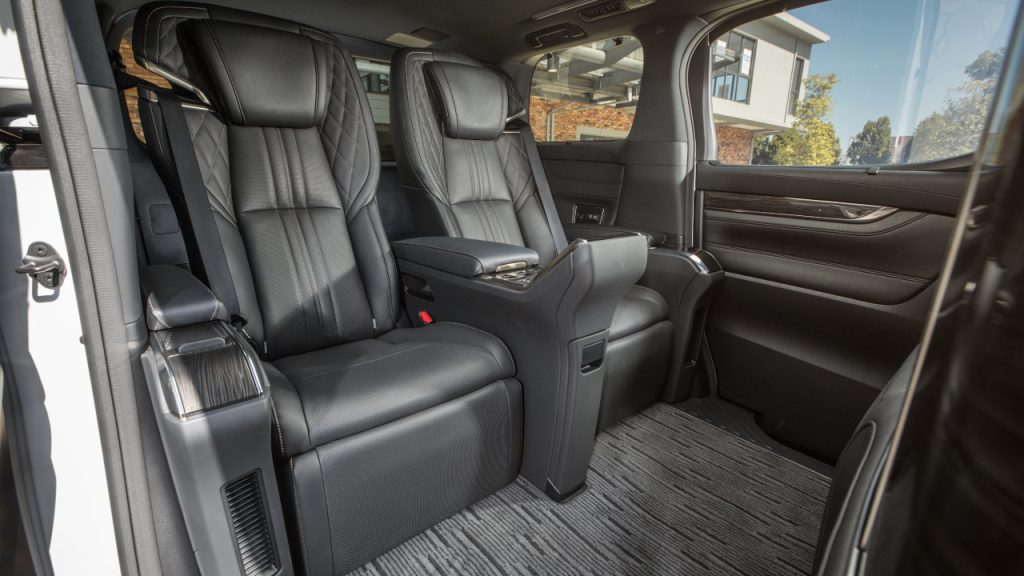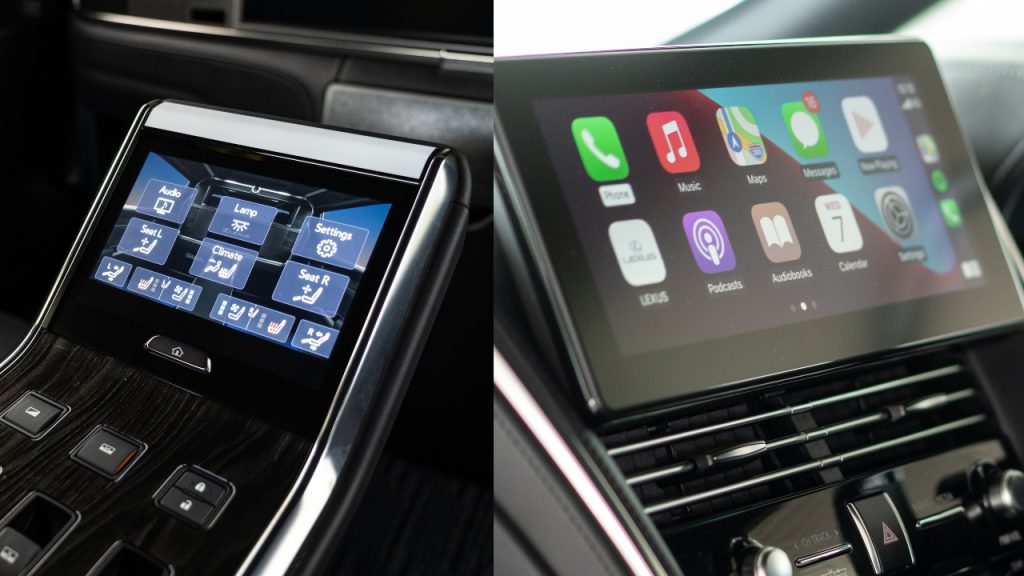 The 26-inch HD display imparts a living room (or boardroom) feel and is as equally suited to providing entertainment as it is for productivity or meetings-on-the-go. It is paired with a 19-speaker Mark Levinson reference sound system that supplies a full-bodied, dynamic soundstage.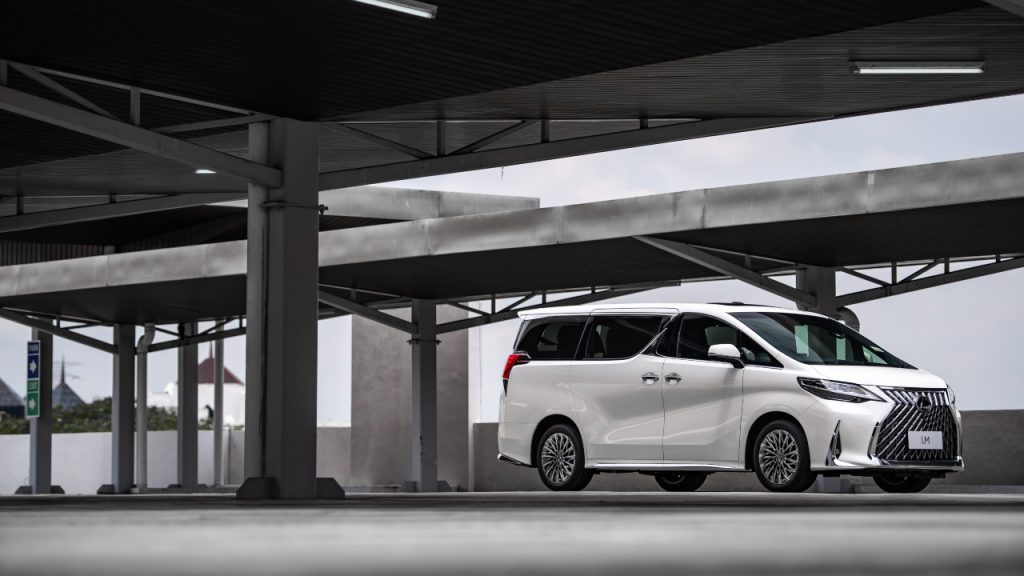 Though the driver is decidedly not the focus, neither are they forgotten. A 3.5-litre V6 supplies up to 296bhp of power, delivered smoothly through the 8-speed automatic transmission. The suspension system employs swing-valve shock absorbers to soak up any bumps from the road. The 12.3-inch touchscreen includes Apple CarPlay and Android Auto connectivity, and the Lexus LM 350 is equipped with a full complement of Lexus' high-tech driver aids and safety systems, including radar-guided cruise control of stop-and-go capability, lane tracing, and collision detection.