There comes a time when the unassuming diner has to reckon with a force of nature. Such is the experience which awaits at Flour Rises, the latest and, it would seem, final iteration to the circuitous culinary journey of founder and head chef Yogesh Upadhyay (known to all as Chef Yogi). Growing up in Mumbai with a restaurateur father, Yogi segued into French culinary training as part of his hospitality management graduate programme, and returned to the homestead. Back in Mumbai, he sought to modernise his father's chain of restaurants and was rebuffed.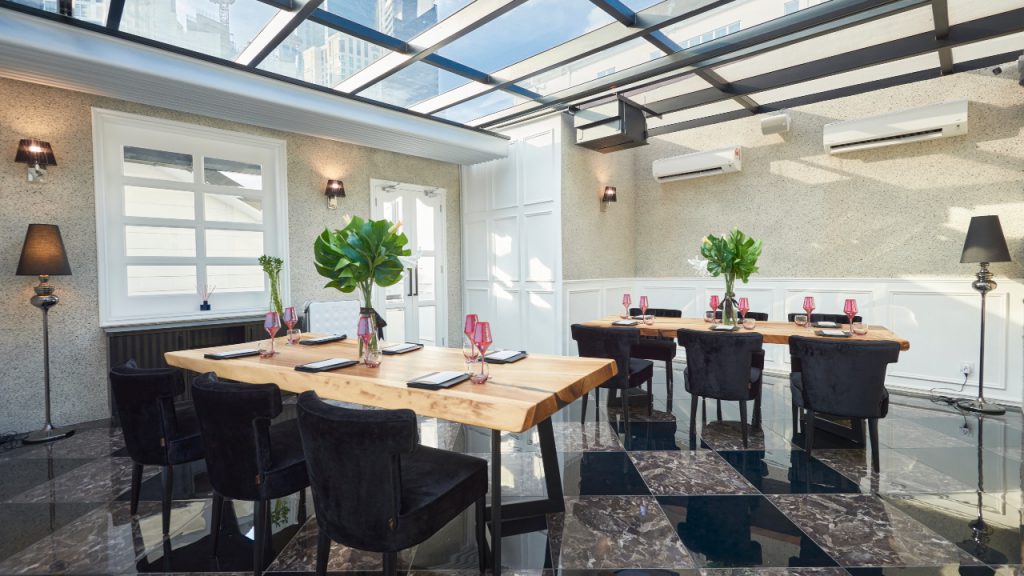 With the impetuousness of youth aided by his undeniably maverick nature, Yogi promptly veered towards a globe-trotting corporate career, distancing himself from the kitchen professionally for a good 15 years before one fateful day in 2016 when he cooked for his then girlfriend, now wife, Natasha Ng. The short version is that for someone not overly keen on Indian food, Ng was blown away by Yogi's adept take on dosas and chutney, and quickly became the instigator-in-chief to have him set up his own restaurant. By February 2017, Flour was founded in Bukit Damansara. It has since evolved from a French bistro to its current location off Jalan Imbi, initially serving an a la carte menu and now, only French-Indian degustation menus based on India's five seasons.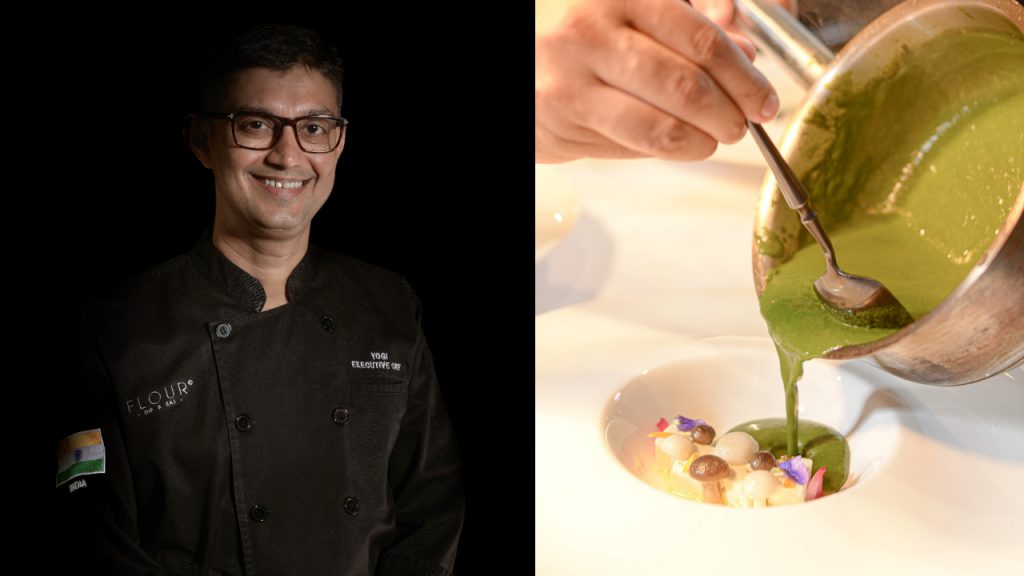 The tour de force that is Flour 3.0 – or Flour Rises – is driven by both Yogi and wife for whom an RM4.2million-renovation of a dilapidated bungalow converted the lot into a surprising and welcome F&B addition to this part of town, a literal stone's throw from TRX City and its attendant skyscraper. Strains of lilting jazz welcomes you into a marbled checkerboard foyer complete with an impressively tranquil fountain, a surreal shift from Kuala Lumpur's regular bustle. 
In here, one becomes a guest to the culmination of Yogi's dream; a glorious dining room where an abundance of space overshadows actual seating. Its main and private rooms are a vision of modern opulence, the likes of which you might stumble into at the swanky bits of Paris or London. Yogi is adamant that he will do 20, perhaps 30 staggered covers in a day at max, ensuring that his fastidious attentions and menu expositions to diners are maintained. To really prove that point, he laces up in trainers each evening to aid in his magical ability to manifest at your table just as courses are being served.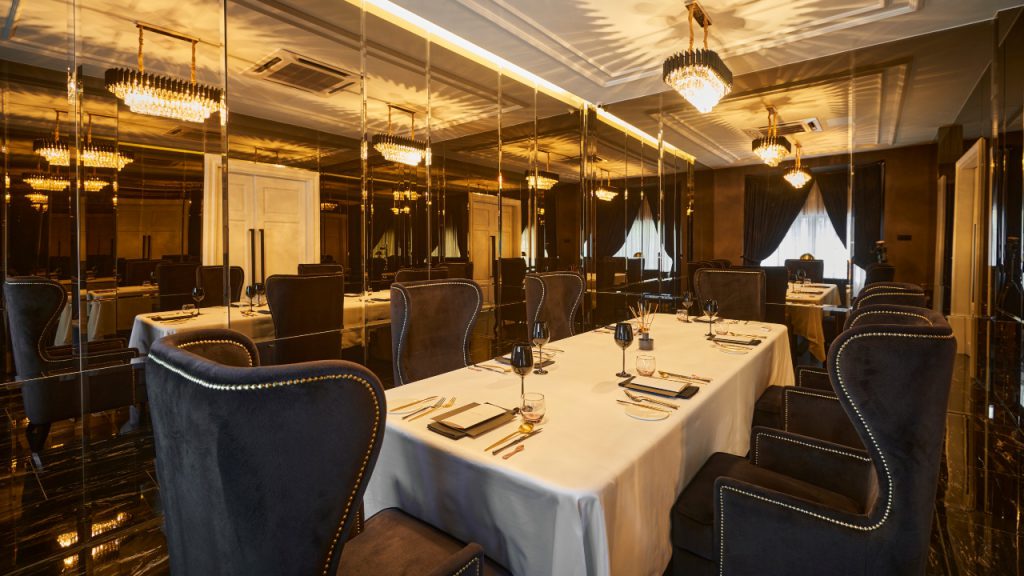 Then the real show begins. It is Indian food but not as you know it. The most enjoyable way is simply to abandon what you know of the sub-continent's cuisine, and embrace the bold invention of Yogi and his team of chefs – Balli and Alessandro. For this season's 11-course Blossom Summer menu (RM550++ per pax) Flour looks to recall the flavours of five states along India's west coast, from Gujarat down to Kerala. Each dish evokes the richness of the season and is a loving tribute to the millennia-old wisdom and heritage of Indian cuisine – brought to being via modern French techniques, and duly transporting diners to exotic new realms.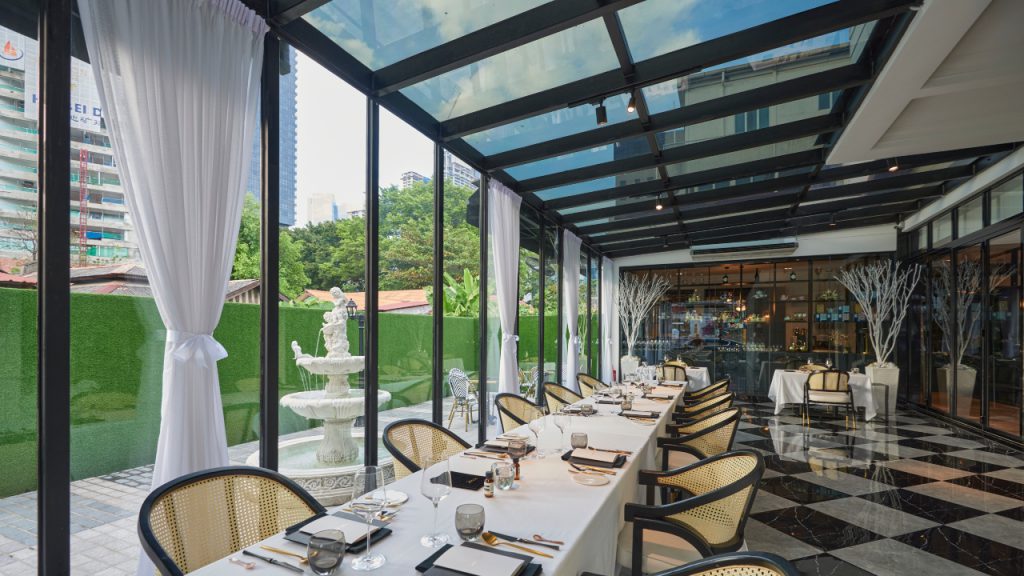 The meal kicks off with 'The Beginnings', where what you see is not what you taste, from a bird's nest and bell pepper tart to a dirty meringue that explodes with curry. Next comes 'Earth & Sea', a marriage between the Imperial Beluga of Miras Caviar and the earthiness of beetroot, popularly found in dishes from Kerala. The choice of caviar is an inkling to Yogi's worldly inclinations, in which he maintains a fondness for only the best of the best – in this case the legendary Iranian Beluga whose magnificent eggs measure at over 3.5mm in diameter. The beetroot custard is then made coarse (without cream), to contrast with the silken creaminess of the caviar. "Indian food is about balance," Chef Yogi emphasises. At Flour, it is also, as any diner to Flour inevitably uncovers, an unmistakable recall of the remembered spices which has largely defined the chef's formative years in Mumbai.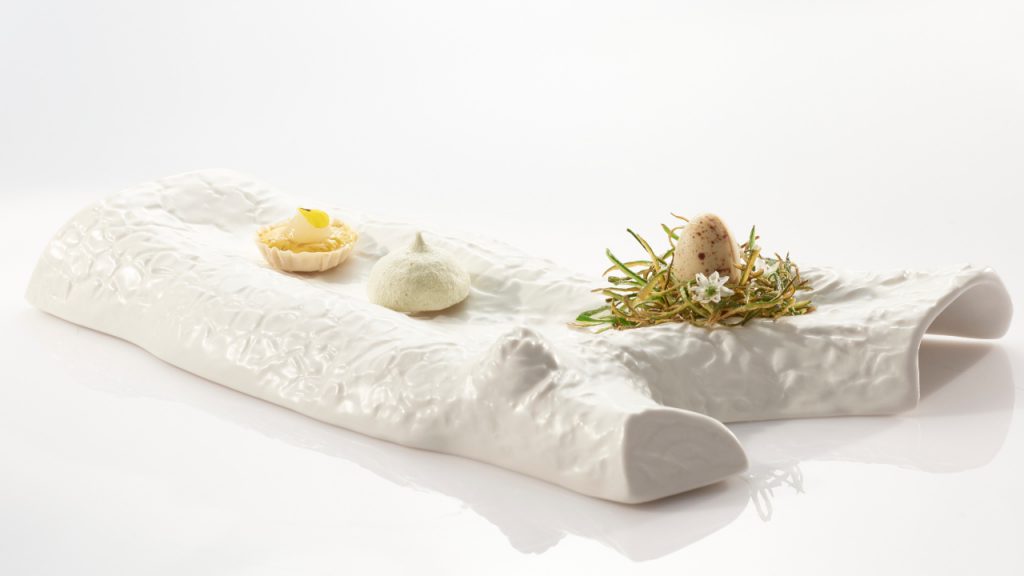 This is why much of the food is intuitively cooked with a natural and confident touch. The favoured mustard oil of Indian cooking is brushed on a charcoal grilled abalone to hold the grease in, and to confer an exotic zing to the tender mollusc. On top, one finds Jerusalem artichokes and truffles, adding to the multi-layering of the dish. Speaking of his food, Yogi remarks that the enjoyment of dishes does not just lie in smell and taste, but also in "what's left in my breath."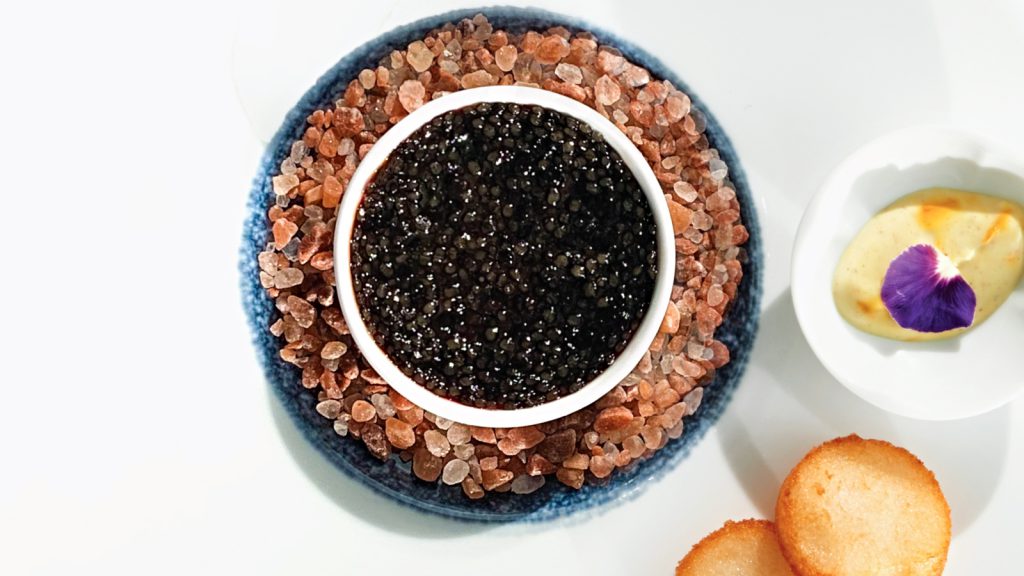 In the parade of this springtime menu, you savour the same duality which Yogi lives in his every day. A suckling lamb shank of Spanish origin is served with biryani and pomegranate curd, while the Cheese in a Farm (cottage cheese and spinach) is Palak Paneer refreshed with the kitchen team's culinary sensibilities teasing out more notes and flavours than one might think possible. A lot of what happens goes into the sourcing too, with Carabinero prawns purchased direct from fishermen. The resulting bisque is made with the prawns' head and shell only, as opposed to commonly used fish stock, and the Carabinero is additionally brushed with passion fruit to add astonishing tartness to what is many decide is comfort soup.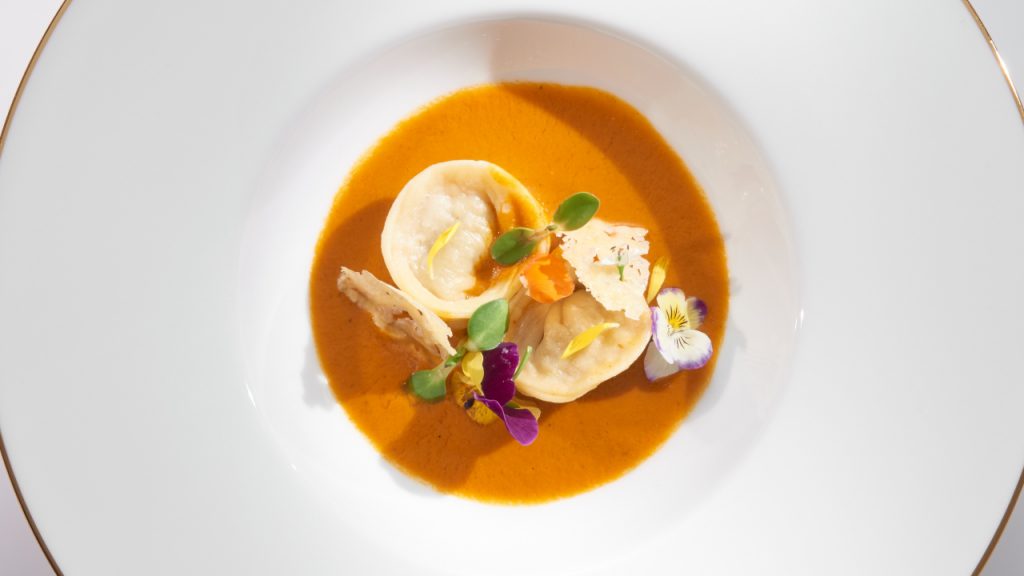 There's also something to be said of ambience at Flour which cajoles one to be extremely attentive to what's on their plates and in their mouths. Lighting, music, a polished wait staff and dazzling array of tableware and cutlery, all play a part in drawing you closer to the culinary adventure ahead. A Carne de Vinha D'Alhos is a wine vinegar-marinated duck to recall, in essence, a Goan Vindaloo. Then the Tarabagani Kamemashi cleverly combines Japanese red king crab with basmati rice while the Bangda is a superb Norwegian mackerel, delicate and delicious, redolent with aromas of dill. Along the way, you are offered curd as a side to some of the dishes, as a means of activating enzymes to aid digestion. To conclude, a Casata (mango, coconut, mint) shaped like the flag of India offers a fine, sweet end to a meal in which your senses finally return from the state of overdrive. 
It would be a disservice not to mention that each degustation menu is also offered with a choice pairing of five- or seven-glass wine pairings (RM275++ for five and RM350++ for seven). Among them are boutique Burgundy vintages as well as some stellar wineries, each calculated to heighten your enjoyment of the food, and vice versa. 
That it took approximately 20 years for this seed of an idea to germinate into reality is not lost on Chef Yogi. His abrupt departure from helping at his father's restaurants two decades ago, has led him off what seems now like a pre-destined path. Even with the challenges of 2020, Yogi is certain that there's nowhere else he would rather be. At dinner, he is clearly in his element, weaving each and every diner deeper into the tapestry of remembered recipes and the finest dining rooms the world has to offer. Finally he is able to close a circle which is most poignant because of the fact that his father in Rajasthan is now awaiting for the re-opening of borders to visit Flour, the fulfilment of the son's dream. 
The Blossom Summer degustation menu will run till end May.
---
Flour is located here. The restaurant is open at 6pm for dinner only from Wednesday to Monday. Make a Reservation: Call +603 4065 7400 or call +6012 960 0053.