Hothouse flowers in full bloom, palm trees outstretched against a tropical sky, and snowflakes untouched by human hands: these are examples of nature's creations that Cartier has transformed into breathtaking high jewellery pieces for its new [SUR]NATUREL collection. Crafted with the intention of revealing 'a nature that is more real than nature itself', Cartier's high jewellery collection (prices upon application) unites figuration with abstraction, allowing the sheer talent of its creators and artisans to breathe life into each piece.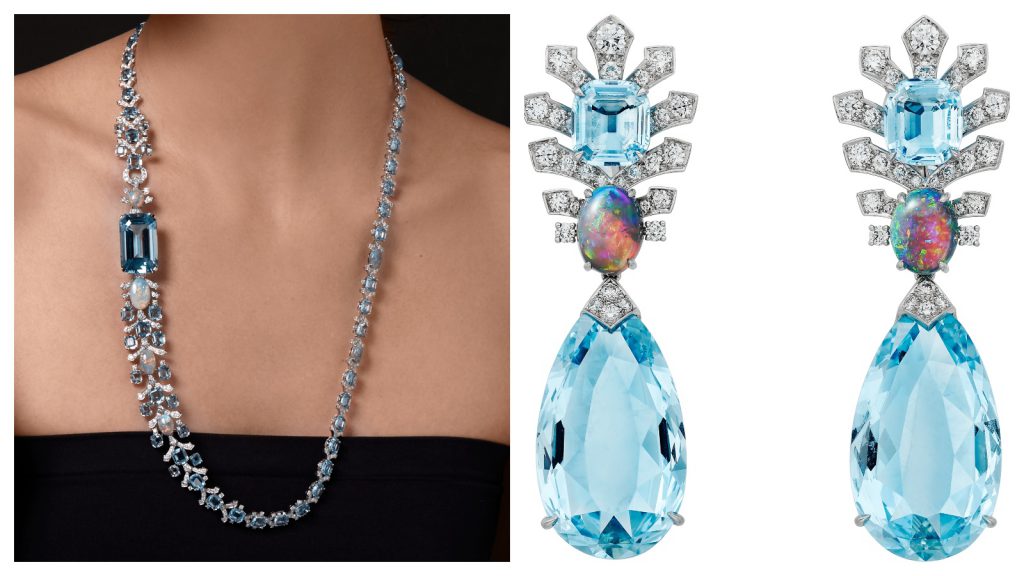 The spirit of [SUR]NATUREL does not lie solely in water, flora, fauna, and the primal energy that powers them, but also in the magnificence of Cartier's stones – the most precious and beautiful being natural marvels themselves. A striking emerald-cut aquamarine weighing 43.34 carats, set off-centre in the Nivalis necklace, is the beacon of a jewellery set that illustrates Cartier's study of a snowflake's geometric structure, executed in platinum, aquamarines, diamonds, and cabochon-cut opals.
Green and blue-green sapphires, meanwhile, come together in a foliate arrangement to form the Taha necklace – a palm tree-inspired creation with a slender, flexible white gold and diamond tour de cou resembling a tree trunk. In true Tutti Frutti style, expertly carved sapphires become irresistibly juicy fruits in the Kaveri bracelet and ring set, just as delicate amethyst and aventurine petals – sculpted by the clever glypticians of the Cartier workshops – render the Iridacée and Hili brooches utterly exquisite.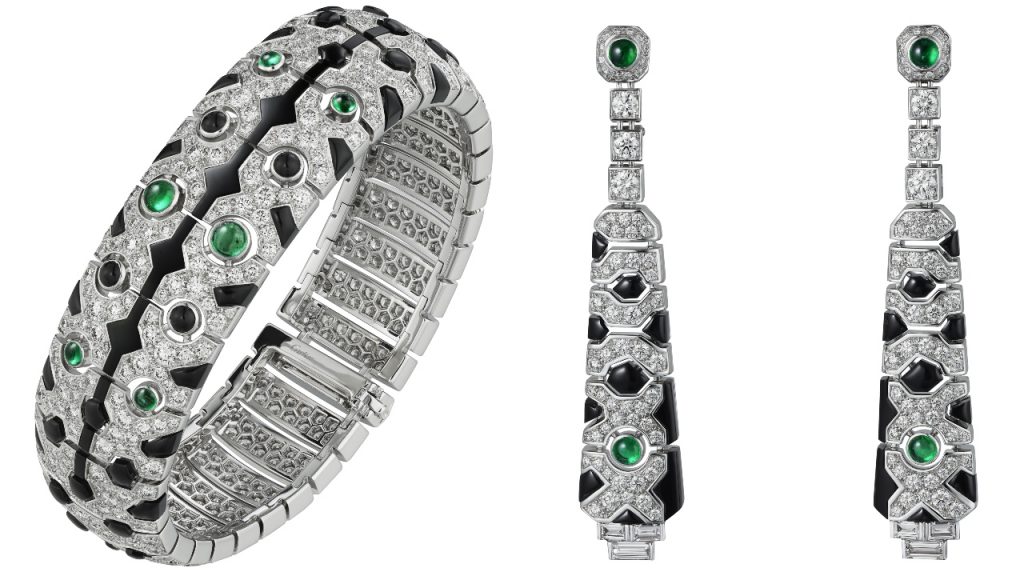 Amidst such technical mastery, there is more than a touch of wildness about the [SUR]NATUREL collection, particularly as Cartier's bestiary encompasses tigers, snakes, crocodiles, and most famously, panthers. Here, the magic is in the movement: the interconnected scales of the four-piece Peau de Croco set are designed to move like a second skin, albeit one made of mother of pearl and five different shades of coral. The Feline set – arguably the most abstract of the collection in terms of design – channels the grace and animalistic sensuality of the panther through Cartier's 'fur' setting, alternating between diamonds and onyx to imbue its pieces with visual vitality.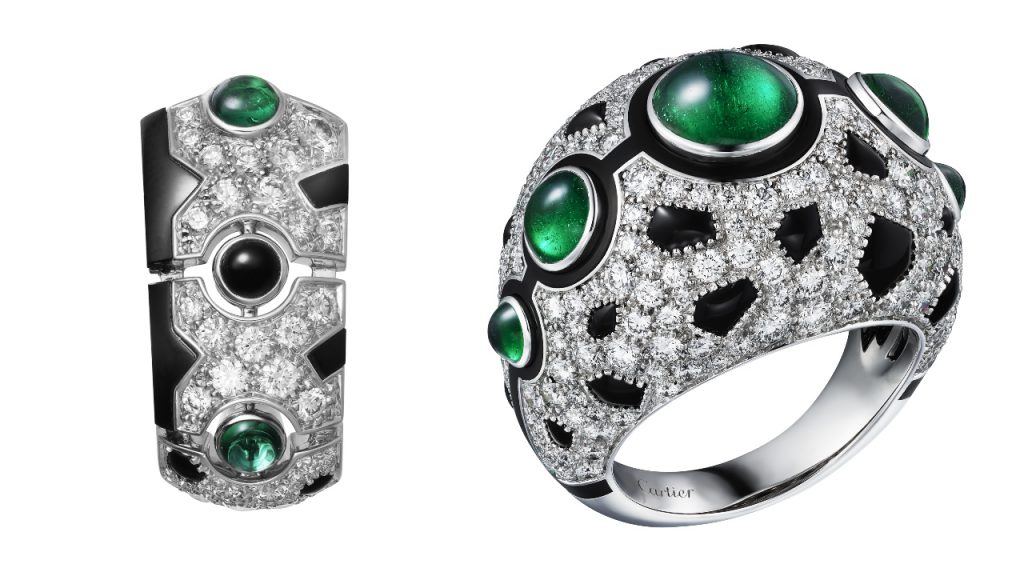 In blending fantasy and realism, stillness and movement, and faithful depictions with the most imaginative of abstract motifs, the [SUR]NATUREL high jewellery collection is a continuation of Cartier's creative quest to capture nature in hyper-reality. It is nature at its best, its zenith, in its fullest form when it is most alive – quite a task, and one that could only ever be handled by the Maison and its treasure box of skilled artisans.