Since 2012, Louis Vuitton has collaborated with esteemed designers from all across the globe to curate an ever-expanding series of contemporary experimental and functional pieces for the home with their dreamy and coveted Objets Nomades collection. 
To mark the Objets Nomades collection's arrival at the historical Pedder Building, located in the heart of Hong Kong, a show will open with design duo Zanellato and Bortotto's creation entitled Lanterns.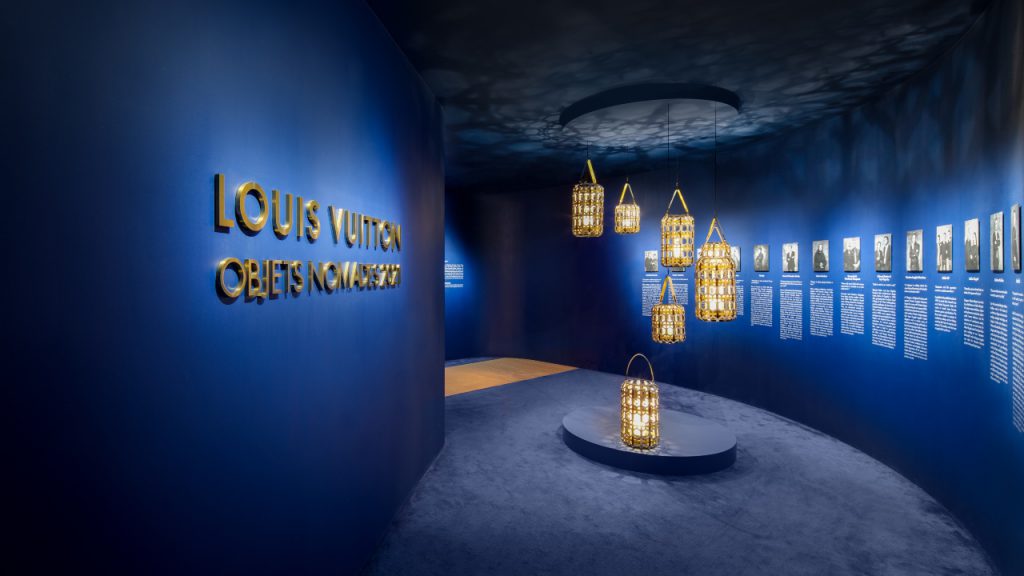 The duo's latest addition to the collection is an extension of their experiments with leather weaving that began with their original Objet Nomade, the elaborate Mandala Screen. Each lantern is carefully constructed with interwoven strips of Louis Vuitton leather to create a honeycomb-patterned cage. Its blown glass light dome creates delicate shadows against the soft pistachio or red berry tones, casting a warm, romantic light to set the ambience for any occasion.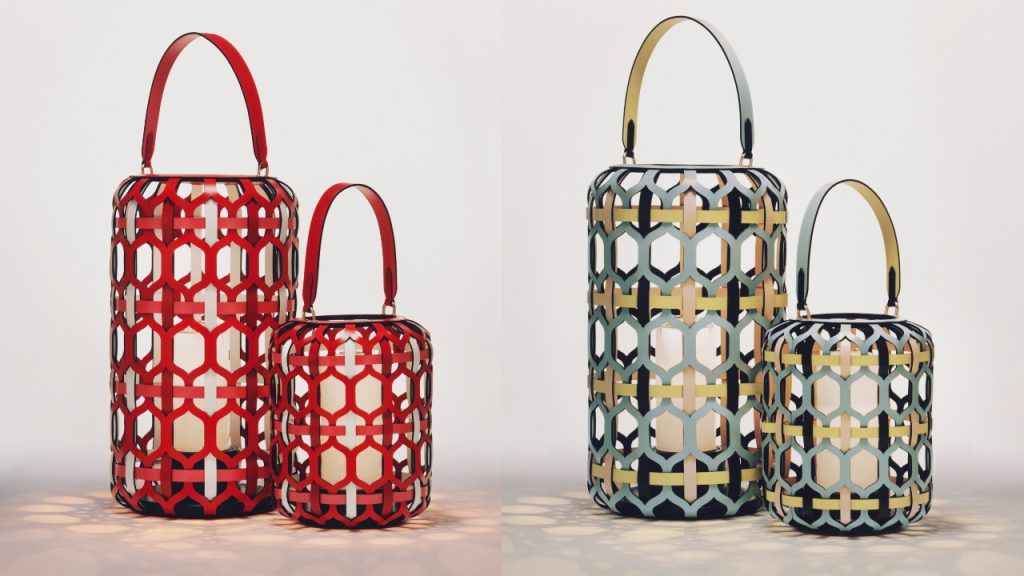 The lanterns are designed with convenience in mind. Inspired by Louis Vuitton's handbags, the lanterns include a carrying strap and three brass feet, to protect the leather at the base of the lantern. Equipped with a rechargeable LED, its portability makes it the perfect companion for indoor decor or an atmospheric lounge out in the garden in the evenings.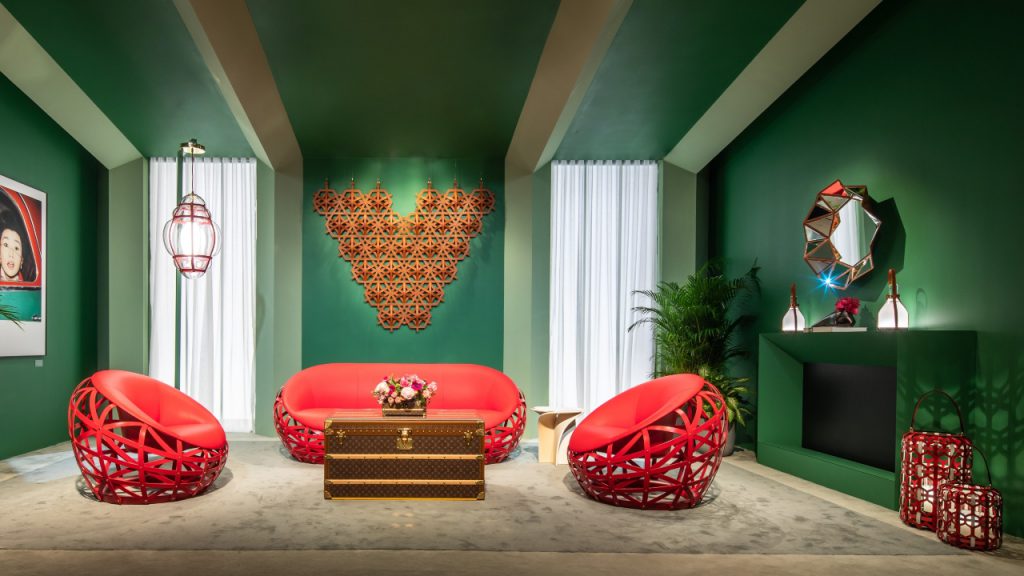 This Objets Nomades will be displayed in a series of specially designed spaces created by the highly acclaimed architecture firm, NC Design and Architecture.  The installation takes on a scenic contemporary reinterpretation of historical mansions all around Hong Kong, filled with brilliant optical illusions and surreal graphic imagery to stylishly frame the collection. Another Objets Nomades to keep an eye out for this year's edition include a newly revisited Anemona table by Atelier Biagetti, among other reinterpretations of existing, iconic pieces.
In the spirit of the Maison's tradition of empowering creative exchanges and supporting local talents, the exhibition will also introduce Louis Vuitton's collaboration with renowned Hong Kong contemporary artist Wing Shya, whose work will be incorporated throughout the installation.