Your at-home lounging is about to get a lot cozier. Recently, Dior launched a men's homewear kit featuring comfortable essentials that'll come in handy whether you're hanging out at home or trying to catch a few Z's at 35,000 feet. The range of accessories, made in Italy, includes an eye mask, slippers, a stole and a pouch to put it all in—yours for US$2,400 (about RM9,900). Dior's signature black-and-blue oblique jacquard print appears on the mask, slipper and pouch, and the wool, silk and cashmere-blend stole (which you could get away with treating like a small blanket in a pinch) also features this pattern in an all-blue colour.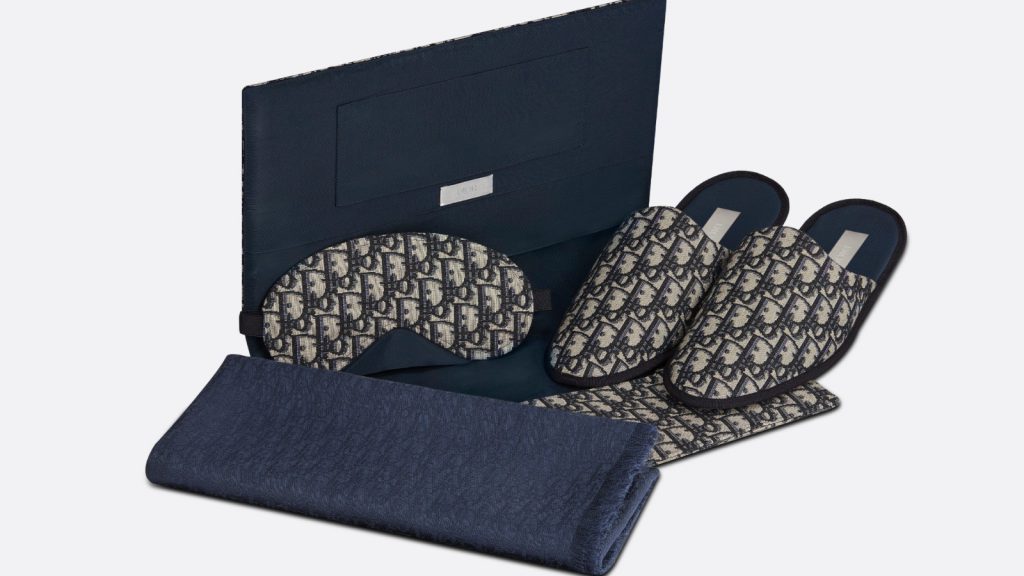 The homewear kit bears more than a passing resemblance to the amenity kit you'd get during a long-haul first-class flight or in a top-tier hotel suite—although they're undeniably better made. It's an indication that designers understand how much some of us are itching to travel—and how much others want to keep staying right at home. If you're planning to head to a far-flung destination soon, the pouch that comes with the kit will definitely come in handy.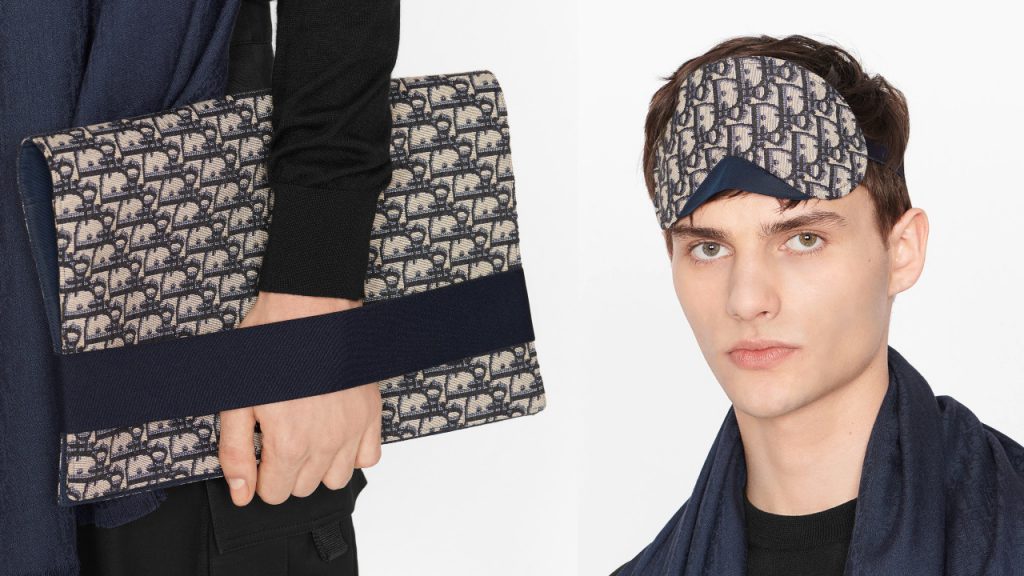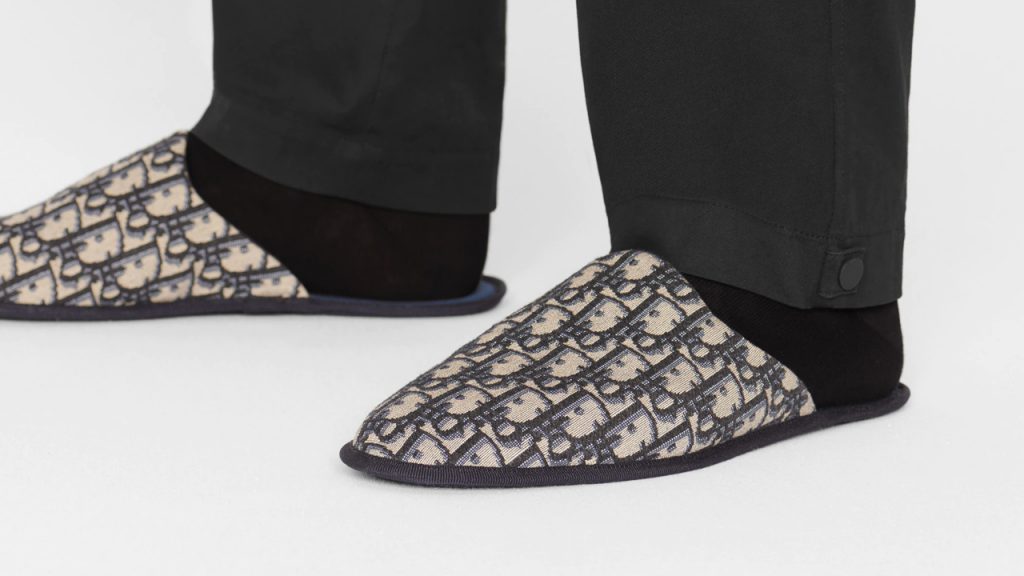 You can pick up the luxe four-piece homewear kit now at the brand's website or at the Dior boutiques.
---
Previously published on Robb Report.