Searching for something useful, extraordinary or just to make your dad feel young again this Father's Day? Get a gift for dad from these 11 specially selected suggestions which you can purchase from the comfort of your own home.
CDLP Mobilite 
Searching for double duty workout-wear? Conceived by head designer, Ingrid Guttormsen, CDLP's Mobilite collection is filled with classic athletic wear and traditional silhouettes, ideal for the stylish fitness-enthusiast dad. The Heavy Terry hoodie is a great addition to one's casual wardrobe. Offered in a range of neutral colours, the hoodie's relaxed fit makes it an easy layering piece for in-between gym sessions. The hoodie, along with the rest of the collection, is made from recycled and organic cotton blends, allowing it to be more durable and breathable on top of its efficient moisture-wicking properties. 
BUY NOW FOR US$215
---
BONIA Voyager Backpack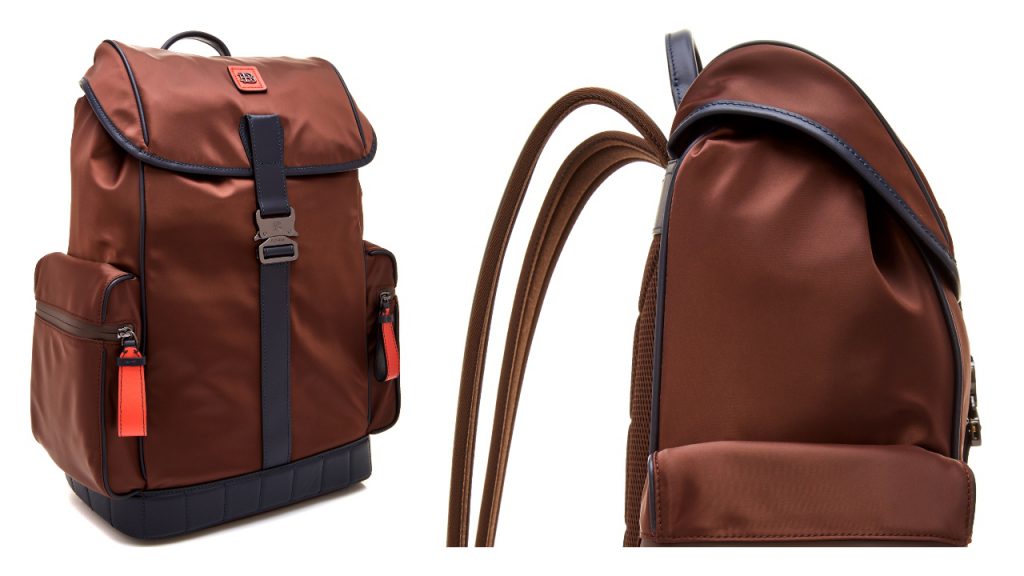 Inspired by vintage military pieces and traditional leather dyeing techniques, BONIA's Voyager Backpack is the perfect gift for the active and adventurous dad. Made from durable nylon, this maroon backpack is sturdy and ready to take on any excursion. And if it is not on the hiking trail, it's just as great as a day-to-day bag for the office with its sophisticated leather trim details. 
BUY NOW FOR RM1,599
---
Versace Greca Low-Top Sneakers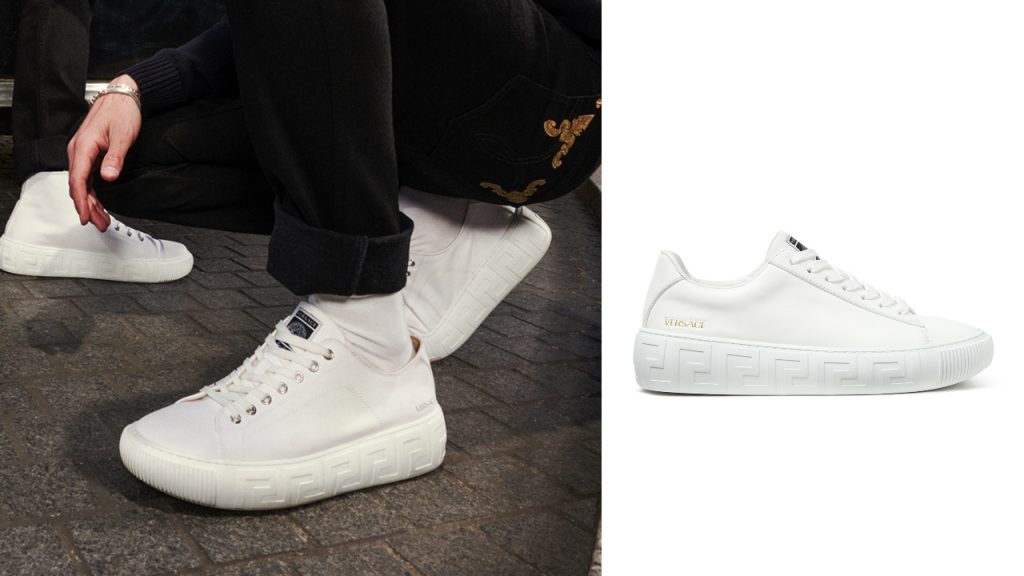 Versace's Spring-Summer 2021 collection is all the rage this season. Inspired by the brand's iconic geometric Greca pattern, the collection is designed with clean, understated silhouettes in mind. The Greca low-top sneakers are a classy statement piece to add to one's shoe collection. Available in both black and white, the sneakers are crafted from pure leather and are neatly tied together with a white platform outsole adorning the brand's signature Greca detailing. 
BUY NOW FOR US$594
---
Royal Selangor Lewis Chess Set and Diamond Whisky Tumbler Pair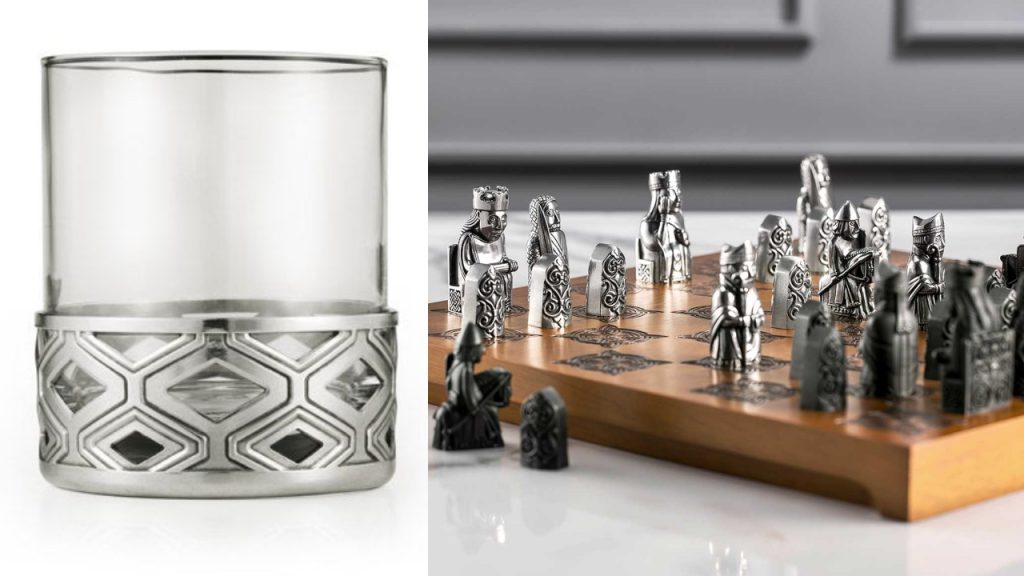 Royal Selangor's Lewis Chess Set is populated by replicas of the 12th century walrus ivory Lewis chessmen. Originally unearthed on the Isle of Lewis in 1831, the Lewis chessmen have become the British Museum's most popular attractions known for its intriguing characters. This chess set sees the opposing pieces differentiated by a sleek polish and dark matte finishes, facing each other across a gorgeous nyatoh chessboard, with an interwoven knot motif from the king's throne. The set comes with a Diamond Whisky Tumbler Pair — to top a good chess game off with a neat drink.
BUY NOW FOR RM3,600
---
Hennessy X.O. Frank Gehry Limited Edition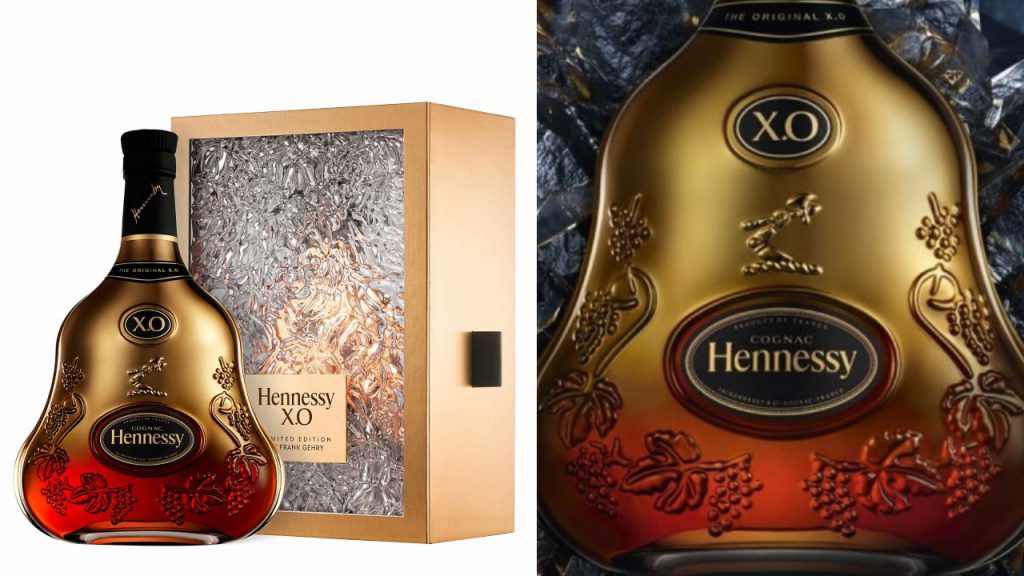 In celebration of their 150th anniversary, Hennessy X.O collaborated with world-renowned architect Frank Gehry to create a limited-edition bottle. This sophisticated blend is crafted with about 100 carefully selected and aged Eaux-de-vie, capturing the Maison's rich legacy of fine cognacs. Packaged with a golden carafe that embodies Gehry's main theme in art – the reflection of light — and a dazzling gift box inspired by the Charente River, this exclusive blend would make a perfect gift for cognac lovers and take pride of place at the drinks mantle.
BUY NOW FOR RM1,109
---
Cozy Earth Bamboo Sheet Set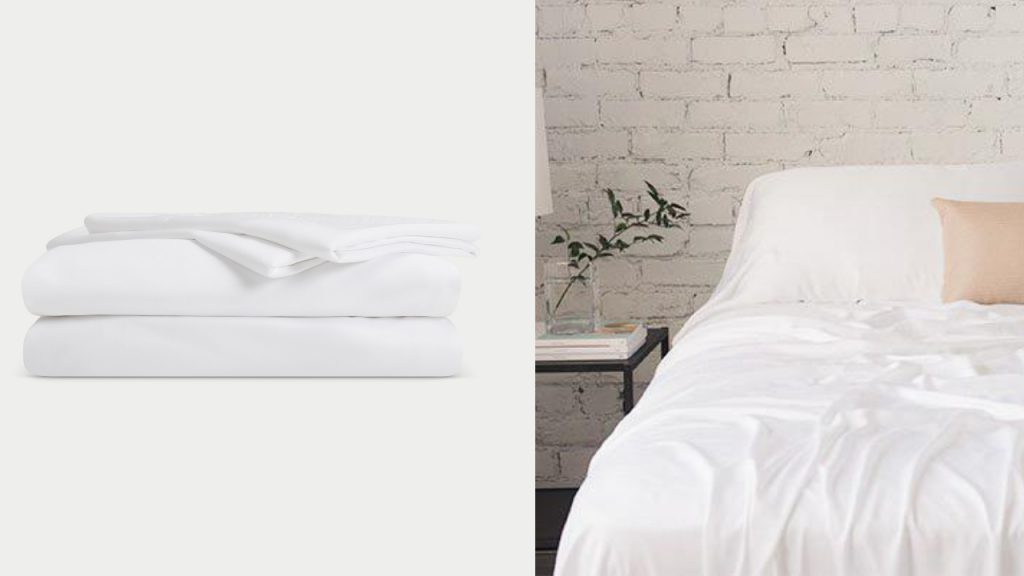 Your gift for dad could be a wonderful night of sleep this Father's Day with Cozy Earth's Bamboo Sheet Set. Known for its soft quality sheets and naturally hypoallergenic properties, these premium bamboo sheets are guaranteed to make sure you're well rested to take on the day after. It also regulates temperature by wicking moisture when you sleep, allowing for a cooler and more comfortable snooze that's ideal during the summer heat.  
BUY NOW FOR US$255.20
---
Jaeger-LeCoultre Master Control Geographic
For timepiece connoisseurs, Jaeger-LeCoultre's new Master Control Geographic is a brilliant contemporary addition to one's personal collection. It offers an easy read to 24 time zones across the globe while enabling its wearer to simultaneously read the time at home and abroad, the timepiece is convenient and ideal for travellers. Its generous 40mm case houses the powerful Jaeger-LeCoultre Caliber 939 movement, with an impressive 70-hour power reserve, and the reverse of the case reveals the movement's components around its stunningly intricate engraved case-back.
BUY NOW FOR RM54,000
---
The St Regis Kuala Lumpur's Father's Day Brunch Box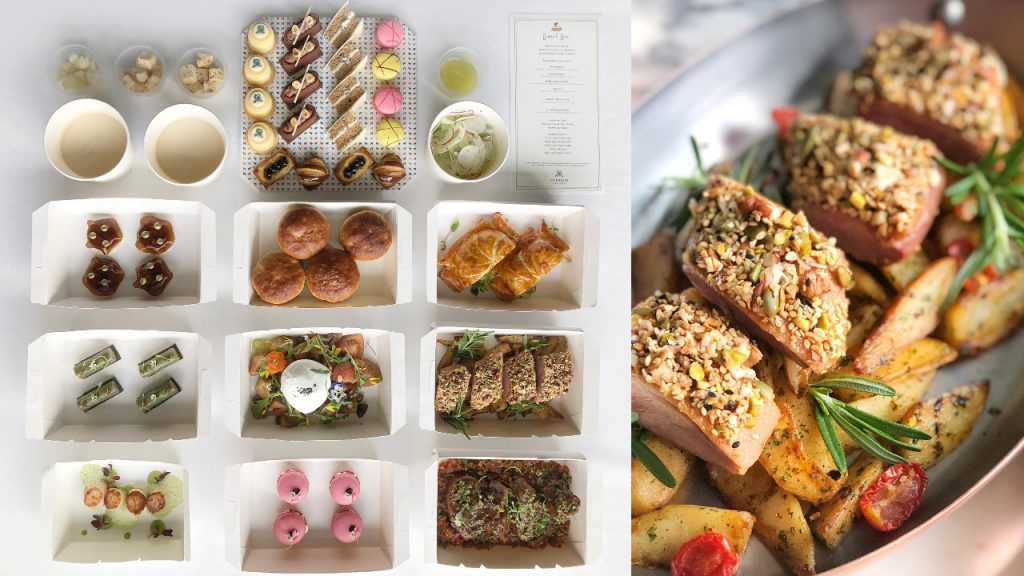 There is nothing like spoiling the man of the house with a feast! The St Regis Kula Lumpur is offering three luxury packages this Father's Day including their best-selling Brunch Box, to be enjoyed in the comfort of your home. Serving up to four persons, this box features an assortment of dishes including pan-seared smoked duck breast, braised lamb shank, seabass en croute and more. Of course, the selection of desserts is just as indulgent with an array of cakes, macarons, pastries to share. 
ORDER NOW FOR RM448
---
Tiffany & Co. T1 Wide Hinged Bangle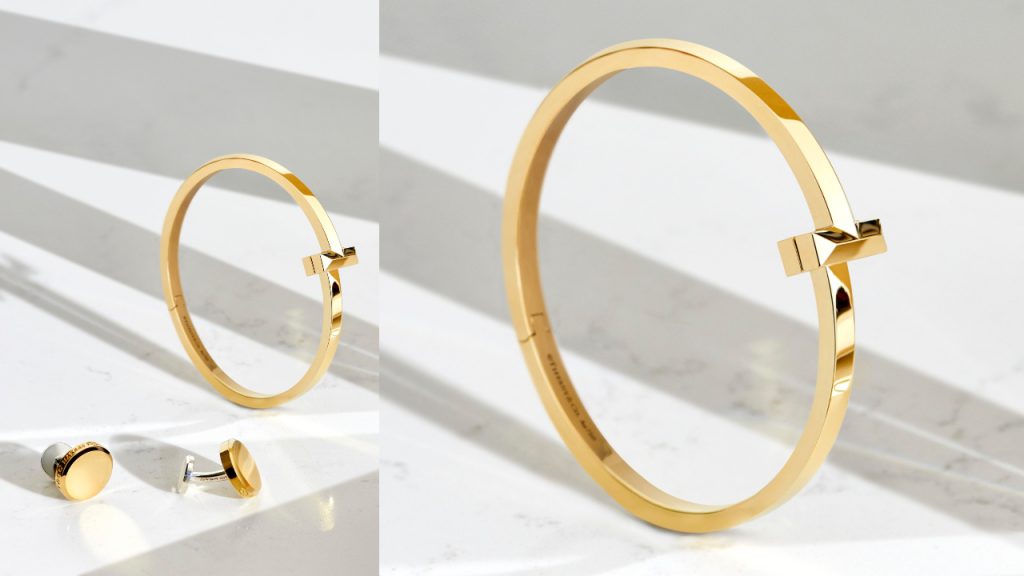 Tiffany's T1 Wide Hinged Bangle makes a classy gift for dad. Expertly designed in 18k gold with a strong, bevelled T motif at the centre, the bangle is a reinvention of a Tiffany icon. Its simple but bold look allows it to pair easily with any other accessory or styled on its own. You can even request to engrave the bracelet to add a touch of personalisation. 
BUY NOW FOR RM5,800
---
Rocket Languages
What better way to learn a new language than with the whole family during lockdown? Rocket Languages is an online language platform with 13 languages to choose from, including sign-language! Its state-of-the-art voice recognition system allows you to perfect your pronunciation perfectly in no time, with thousands of practical words and phrases to practice with. Their expansive and accessible courses also immerse you in the language's culture and history so you'll be well prepared to engage in conversation with the locals. 
SIGN UP NOW FOR US$100
---
Aesop Marrakech Intense Eau de Parfum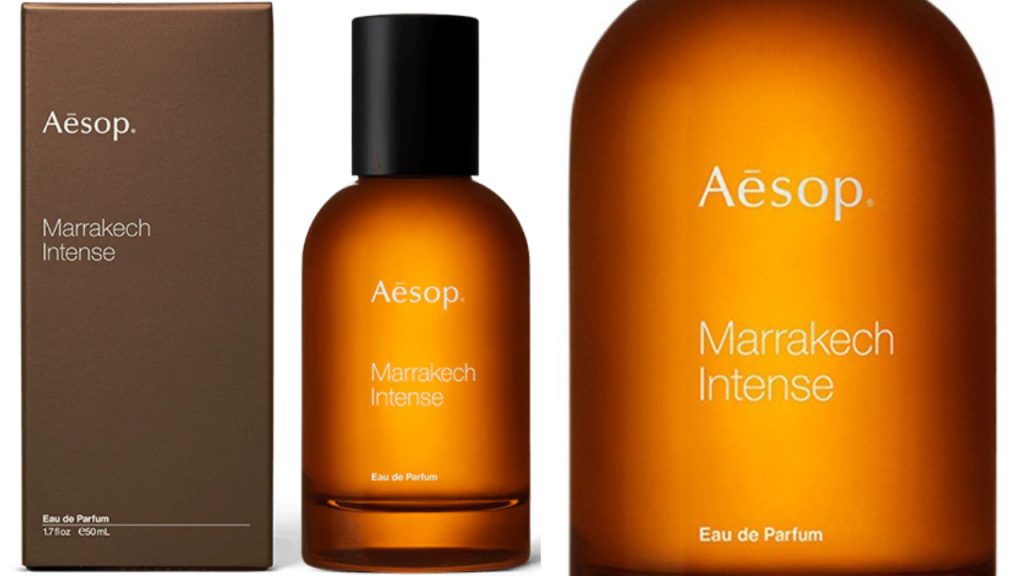 Bold and captivating, Aesop's Marrakech Intense Eau de Parfum is sure to make a heart-warming gift for the well-groomed dad. Its fragrance takes inspiration from the heart of Morocco – the country's local spices, colourful surroundings and most importantly its warm hospitality. The perfume is a woody oriental blend balanced with wholesome notes of Jasmine, Neroli and Bergamot, bottled in Aesop's signature amber bottle. 
BUY NOW FOR RM480