In January 1990, Baxter was launched as a design company just off Lake Como with a stated aim; to combine the experience and passion of its founders with a desire to "not follow the rules". Its founders Luigi Bestetti and nephew Paolo Paola had made a careful study of Italian leather traditions, turning tanneries into "alchemist labs" and realising the fullest potential of its materials, as was the case of its first design, the Chester-styled Alfred where its thick leather became a defining feature. Discover how to elevate your living spaces with these Baxter pieces – available in Malaysia through SPACE Furniture – which offer that distinctive Made in Italy style, realised by an impressive roster of architects and designers.
Nepal Armchair
This Paola Navone-designed little armchair stands out for its upholstery which is available in Mongolia leather of camel, blue and white. A simple and yet essential structure, this armchair's focus is on both the seating and backrest, while the subdued stove-enamelled finish metal frame takes a backseat. Starting at RM19,960.
---
Lagos Table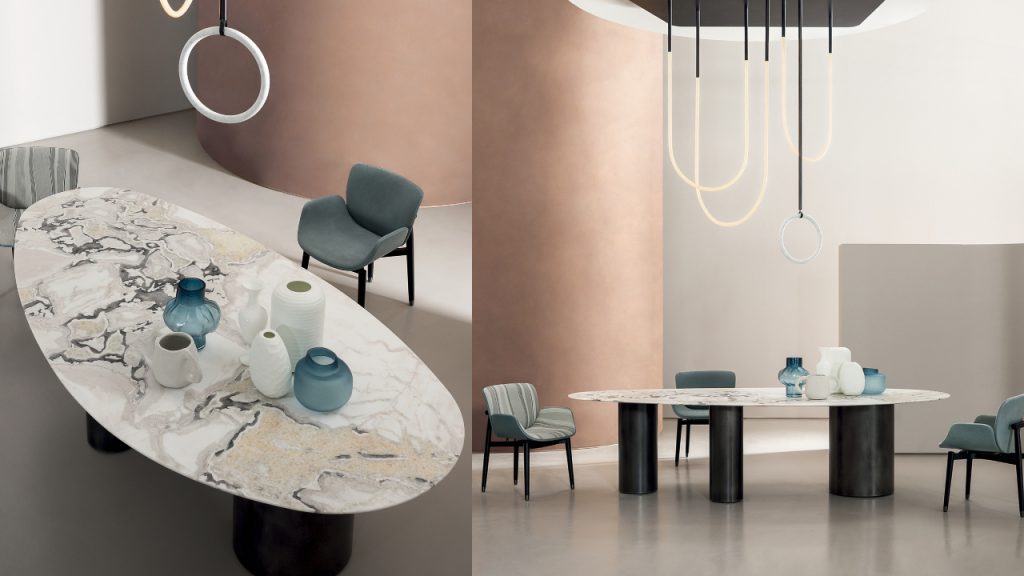 Described as a unique table with a contemporary personality, this piece offers cylindrical-shaped legs covered with either antiqued brass or antiqued iron, and a choice of stone tops. The latter is offered with nine surface options ranging from Glossy Bianco Gioia marble to Rocky Mountain Quartzite. Starting at RM77,140.
---
Greta Armchair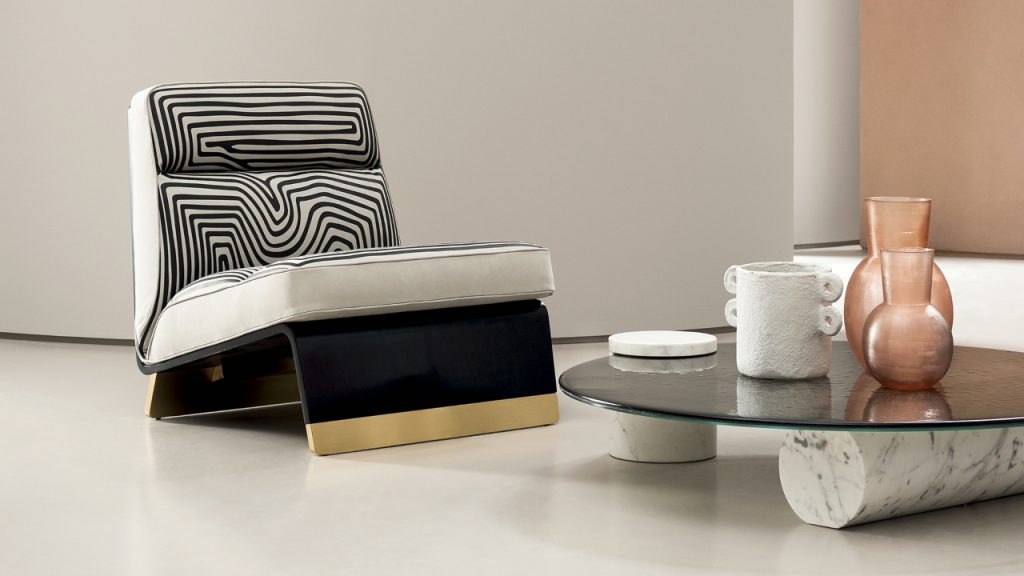 This piece was designed by multi-disciplinary studio and design duo Draga & Aurel, the former a textile designer, and the latter who trained as a carpenter and woodworker. On its frame bordered by satin brass, you find the upholstered leather seating of polyurethane foam. Baxter's extraordinary range of leather offers over 100 choices of colours and types, including a special edition print. Starting at RM31,620.
---
Lazybones Chair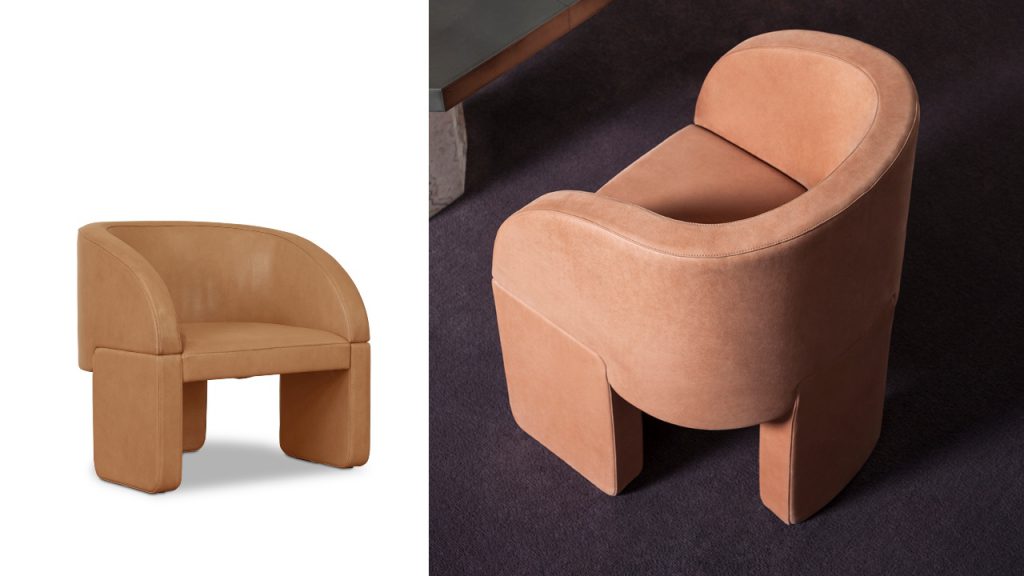 Drawing its emotive design from the Milanese Studiopepe, this chair is offered with the impressive range of leathers from textured chevron to a smoky Kashmir Fumee while its armrests provide an easy, cosseting feeling. Starting at RM60,730.
---
Chester Moon Sofa or Armchair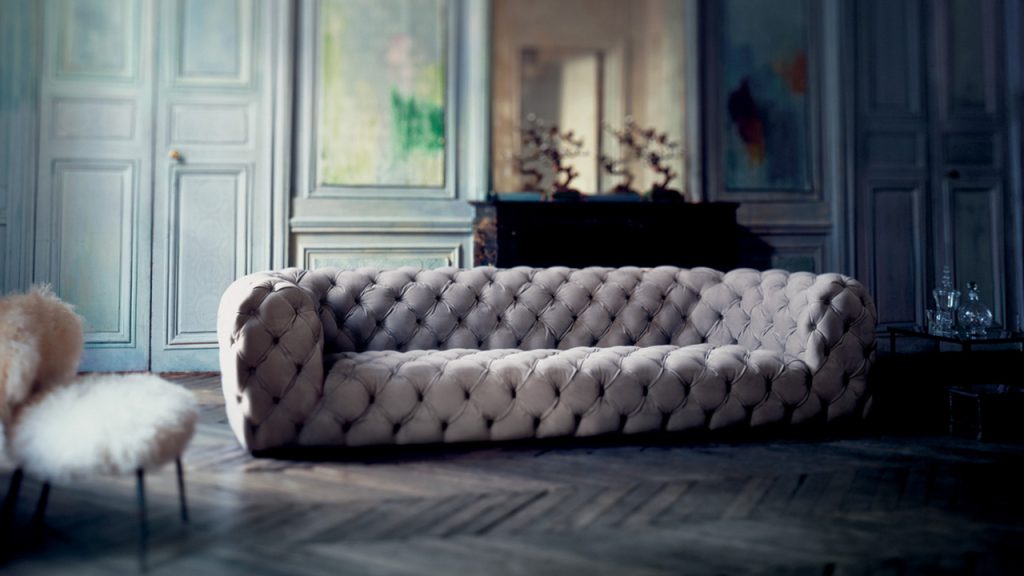 Available in variations of tufted leather sofa and leather armchair, this Paola Navone piece consolidates the company's disregard for conventions with the manipulation of leather bringing this particular piece to life. Hand-made capitonne work was necessary to realise both the simplicity of the soft leathers and the complexity of the look – which reinterprets a classic look for a new century. The armchair starts at RM70,680 and the sofa at RM99,790.
---
See the Baxter pieces in the 3D showroom by SPACE Furniture here