Perhaps one of Chopard's most recognisable and definitely its most free-spirited line, the Happy Diamonds collection has long been associated to the liberated woman, the ones who embrace life with a smile and carefree spirit, much like the iconic diamonds which dance freely move within its sapphire glass case. Its distinctive design and unbridled joy has drawn luminaries such as Academy Award-winner Julia Roberts to helm the Happy Diamonds campaign.  Now, Chopard's co-president and artistic director, Caroline Scheufele – the originator of Happy Diamonds – has brought together six Happy Women of influence to embody the maison's signature feminine collection: Happy Diamonds.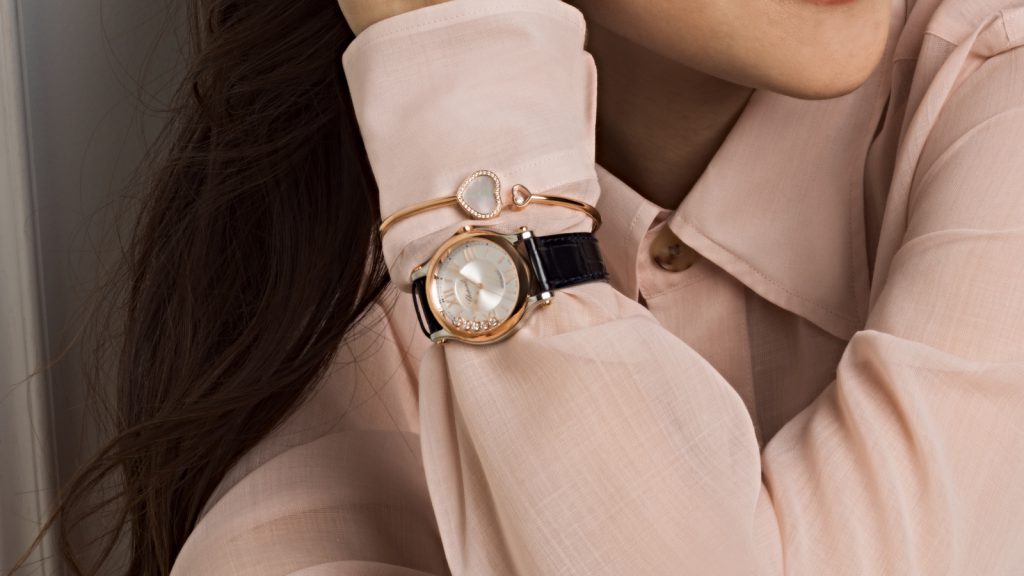 Capturing the joie de vivre of womanhood, Chopard's Happy Diamonds imbues freedom and movement that permeates both jewellery and watchmaking. The selection of pieces from the Happy Diamonds collection is as vibrant and attractive as the six Happy Women that present them. The illustrious line-up of Happy Women include renowned and critically acclaimed actor, producer and philanthropist from India, Deepika Padukone who has helped channel her popularity and influence to transform the landscape of mental health in India. Young starlet, Sadie Sink, well known for her role as Max on the popular Netflix series, Stranger Things, alongside her commitments to preserving the environment. Popular South Korean actress, Jung Ryeo-Won, who's starred in numerous popular Korean television series and films. Actress, singer, and fashion model Yang Zi who, despite her busy career, is involved in various charitable projects, particularly for children. The radiant and magnetic Tunisian actress, Dorra Zarrouk. And finally, Japanese model, actress and tarento, Anne Nakamura, hailed by her natives for having one of the most beautiful smiles. 
What makes you happy instantly?
Nakamura: I was a high school and university cheerleader and those experiences taught me that a smile can do wonders for another person's courage and mood. That's where I developed the habit of smiling a lot. I'm pretty good about smiling but I do find my mood elevating significantly when the weather is nice.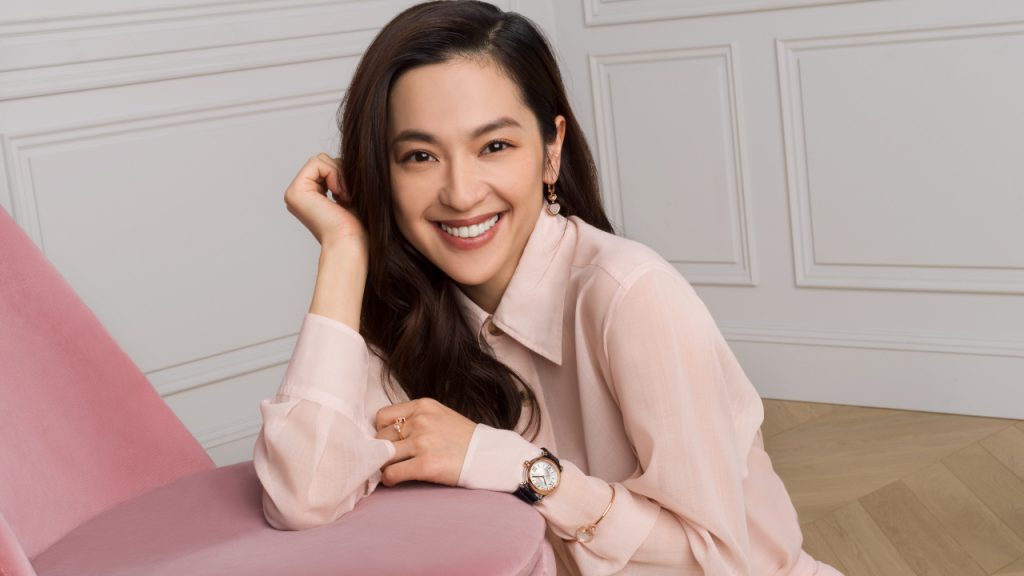 Zarrouk: Being with people I love and care about, always brings me joy and happiness. Meditation is something really good that I have only just discovered lately. There are a lot of other things though, like good food, listening to music or watching a movie that I love. Other than that, receiving a kind word when I have worked hard makes me feel like it was not all for nothing. Obviously, it depends on the situation, but it always makes me smile! I also always try to start my days fresh and hope that today will be better than yesterday.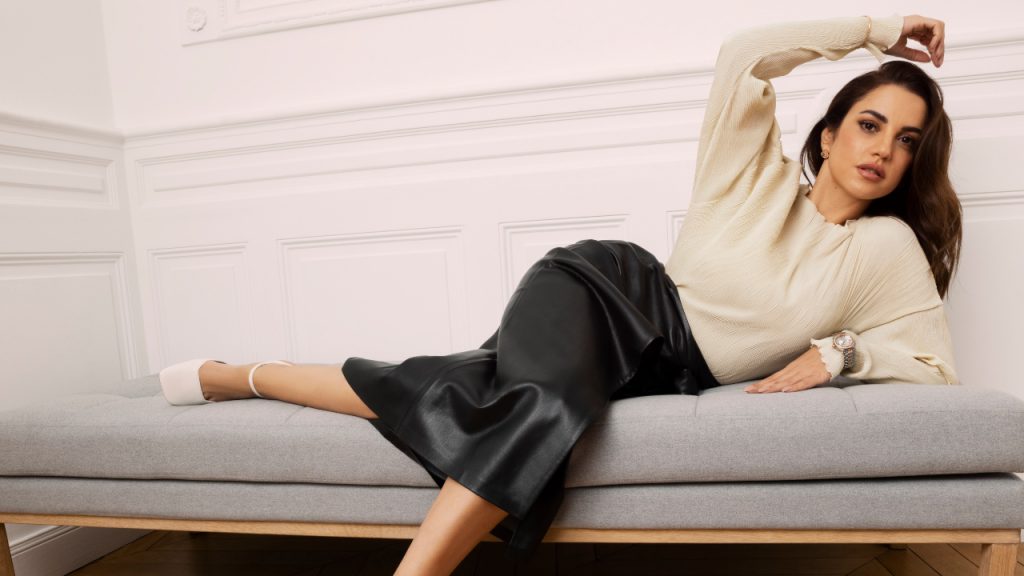 What part of your inner child remains today?
Sink: I am still very much a kid at heart, and I have tried to hold onto that. When you get older, you lose creativity and ambition. So, recently, I have been trying to get back in touch with it because I think it is important to have creative outlets in your life.
Yang: I still believe in fairy tales and that there is good in the world. People will grow old but it's hard to really grow up. Our lives and jobs force us to appear mature being we all have a child-like curiosity and approach to things. The good thing about being an actress is that I can evolve in a very positive environment. It encourages the childlike innocence that's left in me. And I'm really curious about everything, like a little kid, it makes me feel naive sometimes.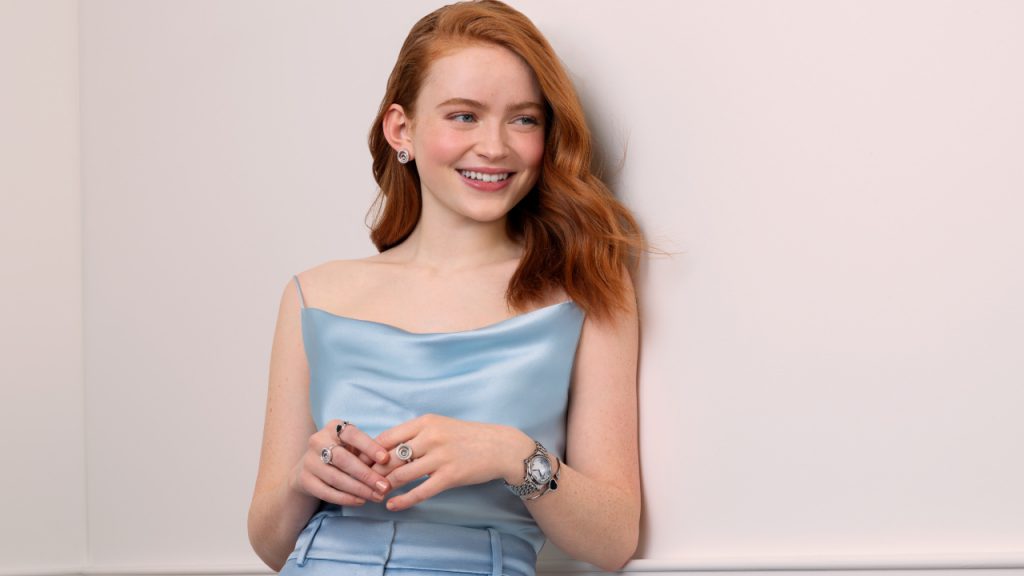 What are your happiness tips for other Happy Women out there?
Padukone: My happiness tip is to try and be present and mindful. More importantly, to try and live a life that is fuelled by authenticity, purpose, and empathy.
Zarrouk: Moving on, forgiving and not harbouring grudges or hatred for anybody makes me feel a whole lot better. Forgiveness is unquestionably a very important principle which both brings us peace personally as well as to others.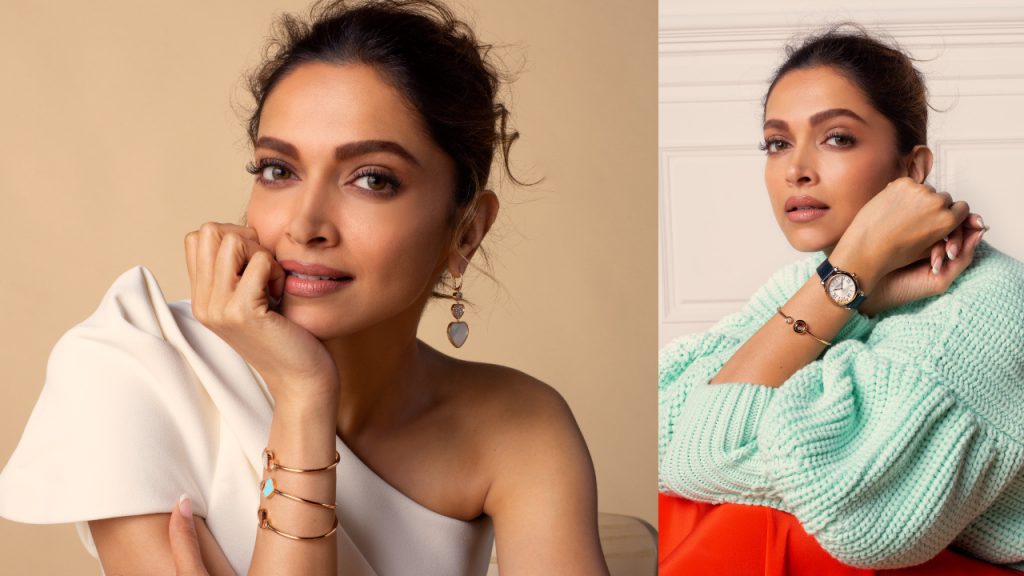 Nakamura: My secret for being happy is to keep interested in various things and to have a positive mindset when trying out new things.
Any advice on how to master the art of letting go?
Padukone: I believe time, empathy and forgiveness are ways of letting go. Of course, it is easier said than done. However, it is not impossible.
Jung: I am still learning how to let go of things. I try to live a more minimalist lifestyle these days and reduce as much clutter as possible. I'm also trying to be more intuitive these days and that helps as well.
Nakamura: I find that moving my body refreshes me. And, cleaning my place is incredibly therapeutic. It's important for me to always be striving to improve myself. The longer I live the more things I want to do so I have to keep pushing forward, and it's important to not let myself settle.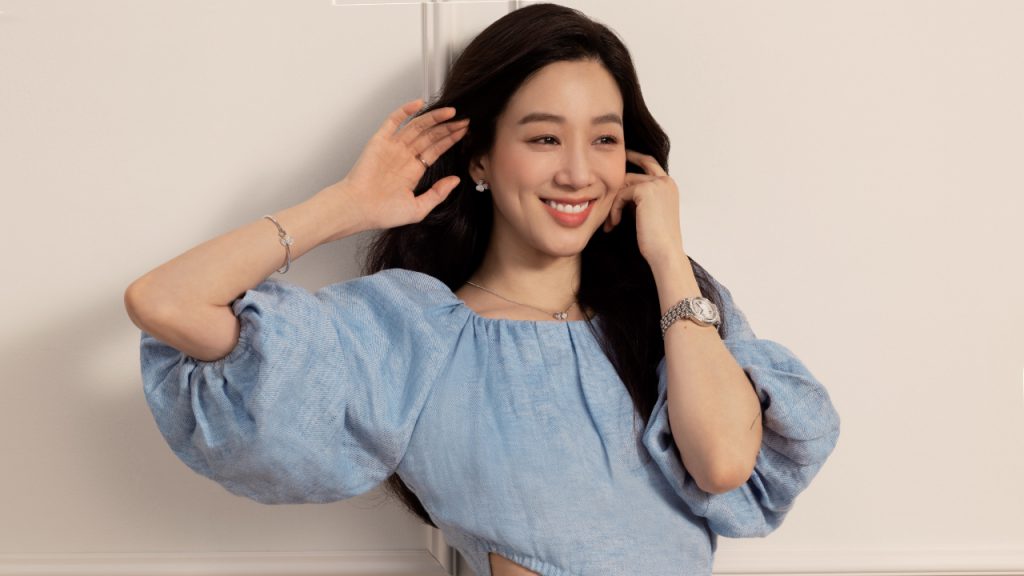 How would you style your Happy Sport watch?
Jung: Since this watch is very bold so I'd wear it on its own paired with all-black, a turtleneck and my hair down or up in a ponytail.
Yang: For me, the watches from the Happy Sport collection are all-rounders. They are great choices for day-to-day life, attending events or meeting friends. They could be matched with different attires depending on the occasion. But most importantly for me, these watches pair so greatly with evening gowns. I would look very chic walking down red carpets and attending other events. Happy Sport watches are so well suited to meeting different needs. Each time you wear it you can express a different attitude.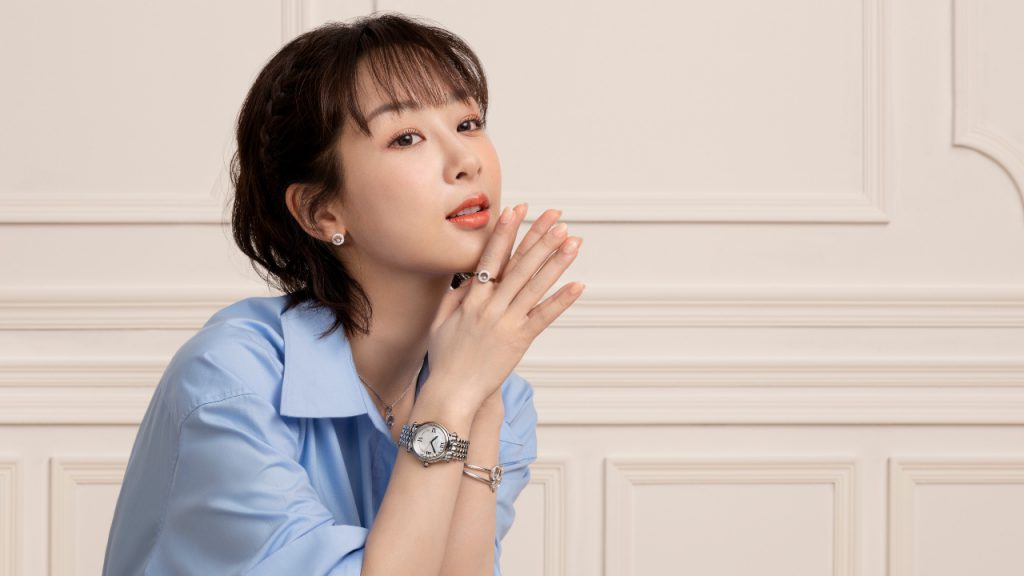 What do dancing diamonds from the Happy Diamonds collection evoke for you?
Jung: I had never imagined that jewellery could move on its own. I thought jewellery was supposed to be fixed in a certain position, but with these, they definite exude a sense of freedom.
Nakamura: They are very lively and incredibly free. There's something about how they feel. Diamonds like this are usually firmly set so I was surprised to see them moving inside here.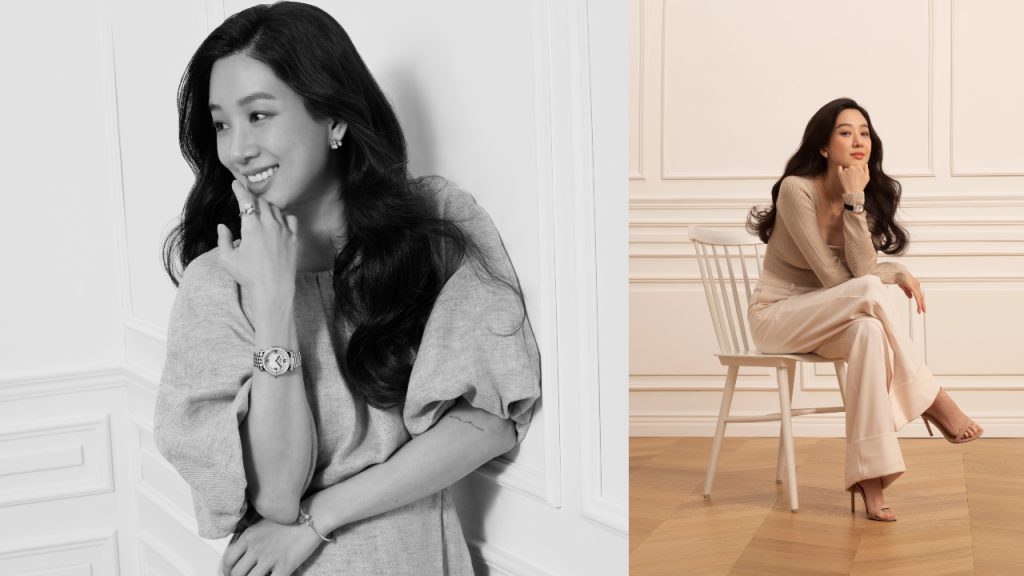 What is so special about Chopard?
Padukone: Chopard, for me, is classic and elegant. And yet, it has had the ability to penetrate and stay relevant through the generations; truly making it one of the most iconic luxury brands in the world!
Zarrouk: Chopard is a very sophisticated maison, with everlasting style. When someone is wearing a Chopard piece, one feels particularly chic. What I like the most about it is that while this watch is very elegant and luxurious, it is not only suited to big events, but I can also pair it with my daily outfits. It goes perfectly with jeans. Most of all, it is timeless: I feel like a mother could pass on her Chopard watch to her daughter or her granddaughter and it will never date.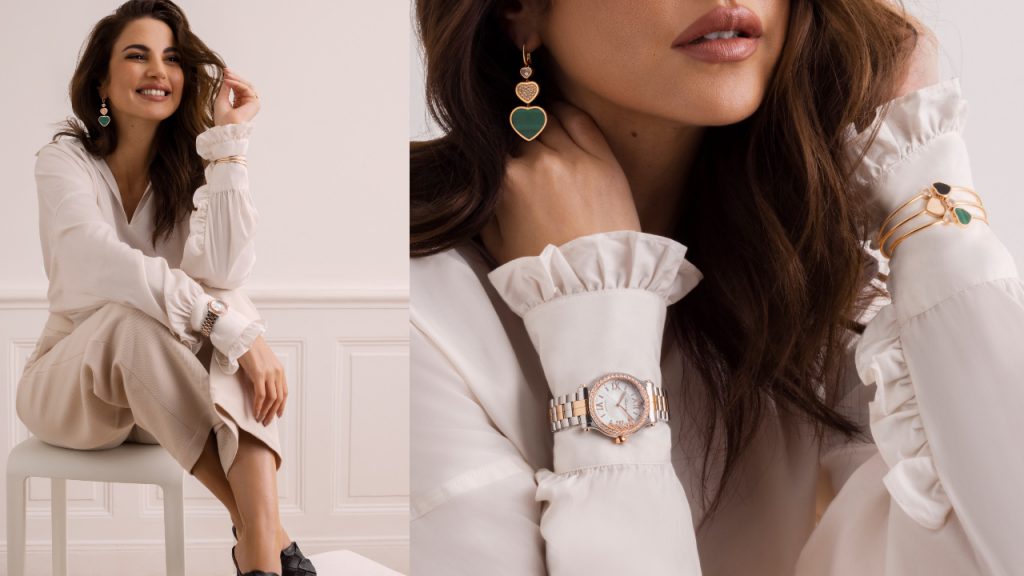 How important is responsible luxury to you?
Sink: As we head into these next crucial years, it's important to start paying attention to what we're buying, what it costs and where it is made and what from. So it's nice to see luxury brands are being mindful and paying attention to how their products affect the environment.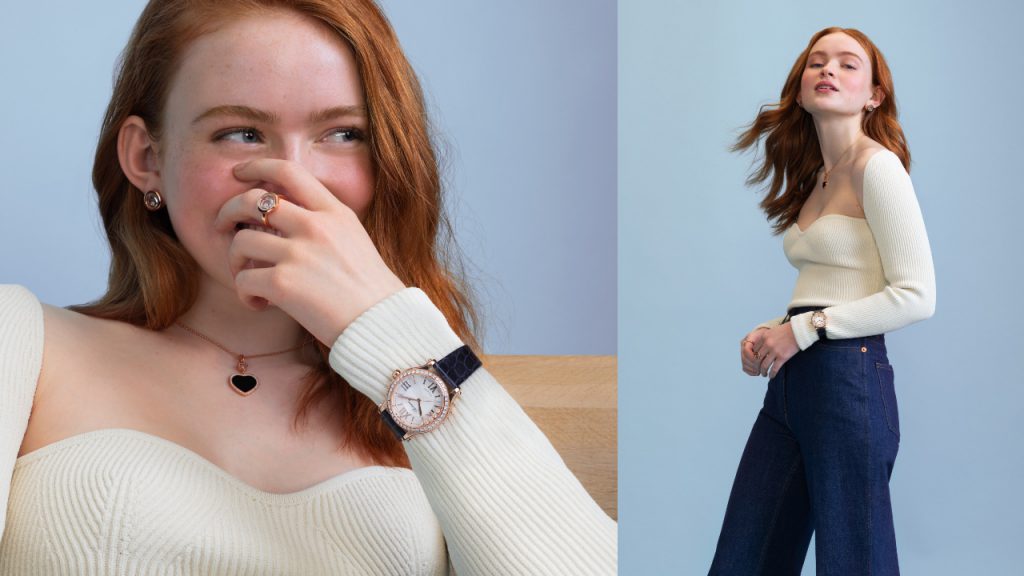 Nakamura: We can see recent changes taking place, regarding the environment. It was thanks to Chopard that I've taken an interest in learning, for example, where the gold used came from or who produced the item, and then with that knowledge deciding to purchase an item or not. I now feel that this will be an incredibly important thing moving forward.
Yang: Responsible luxury is very important to me. Chopard has a strong commitment to sustainable luxury which I find very appealing. Because I think that a true luxury Maison should be responsible towards both the environment and nature – which also builds a sustainable ecosystem.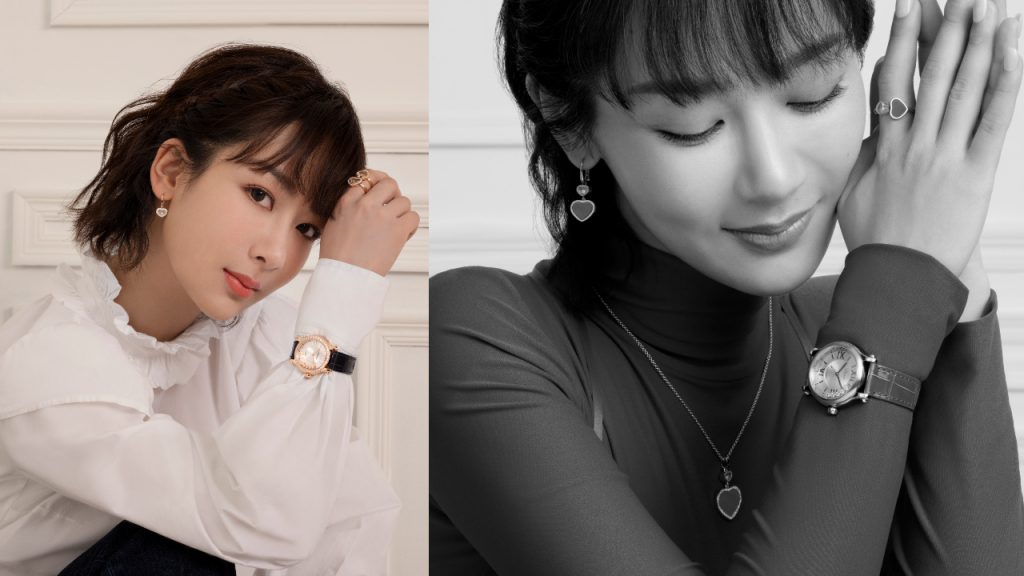 As Happy Women, what is being a free-spirited woman today about?
Jung: A free-spirited woman is a woman who doesn't try to satisfy the demands of society or fit into the mould but instead tries to build her life in her own way. I used to try to live up to other people's expectations about myself, but I am now making an effort to value my own voice.
Sink: Nowadays, society places a lot of pressure on women, in many ways, and it's easy to get caught up in all these expectations. Once you've learnt to let go of that and live your own life based on your terms, and not what people think of you, that's something really special.
What is your happy resolution?
Padukone: My happy resolution is to try and be present and mindful. More importantly, to try and live a life that is fuelled by authenticity, purpose, and empathy.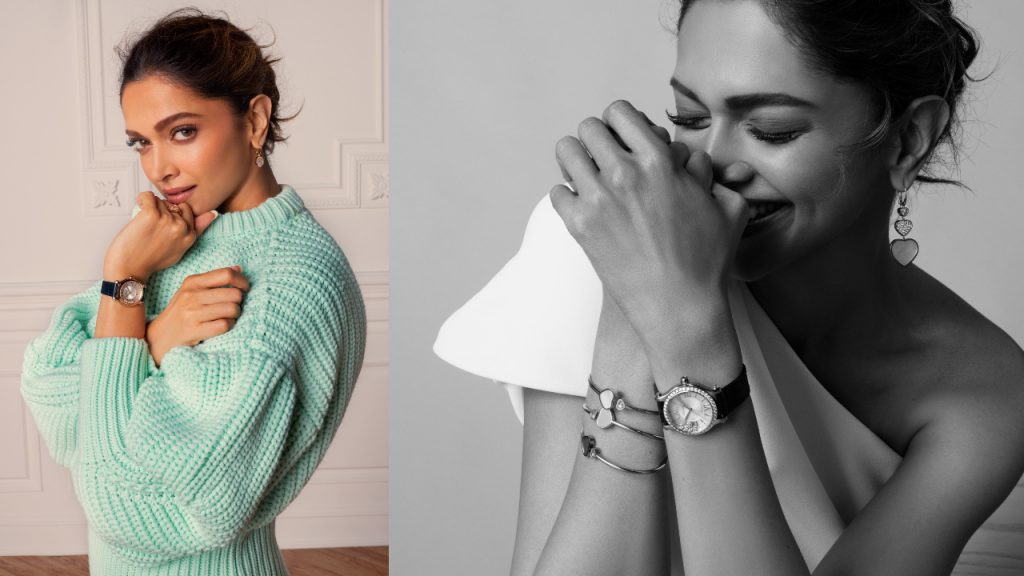 Jung: To be kinder and more intuitive with myself. In the past, I took my youth for granted so now I want to focus on myself and see how I can make life more fulfilling now and in the future.
Sink: My happy resolution is to explore new hobbies and interests that are going to bring me joy beyond my work. And to make sure that I am surrounding myself with people who uplift me and motivate me to be my best and happiest self.
Zarrouk: To try to find happiness within myself, in the simple things life gives me. To think of what I already have instead of what I don't have. I don't compare myself to anyone and I try to ensure that I am happy myself as well as the people surrounding me because when you do this and everyone has a smile on their faces, it brings me joy.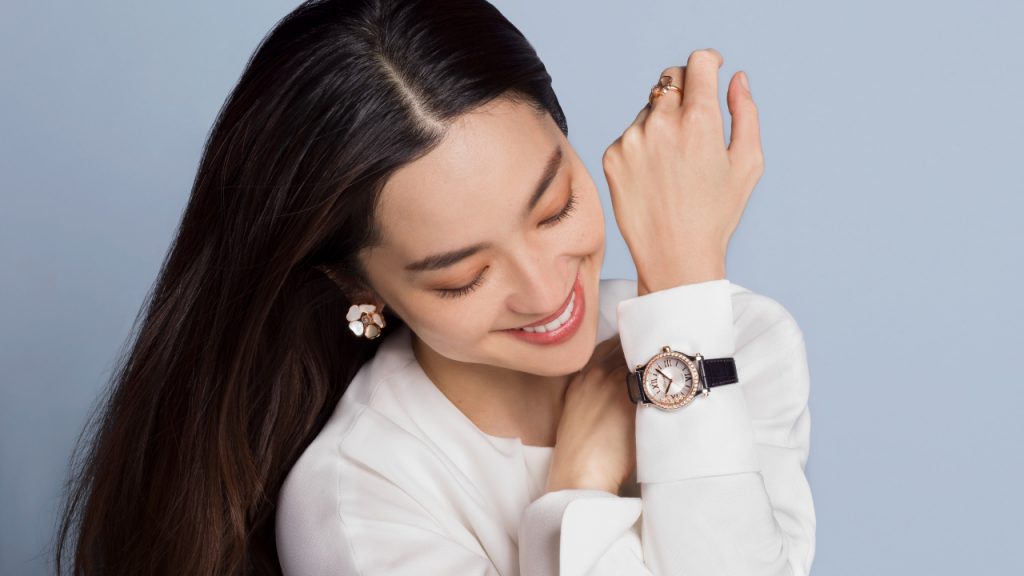 Yang: Maintaining an optimistic state of mind. I think having the right mindset is the key to happiness.
Nakamura: To keep being interested in various things, to be brimming with curiosity, and to have a mindset of being willing to try anything.