In this period of Movement Control Order (take your pick of full- /emergency-/ etc), plenty of restaurants have devised many a creative delivery menu to delight you with inventive cuisine, delivered to the comfort of your own home. But maybe not so many are taking it to this level of opulence and indulgence as shown by Ushi and Taka, the two Japanese restaurants with Michelin-starred links at The St. Regis Kuala Lumpur who have just unveiled their new takeaway menu, guaranteed to add a glorious thrill to your next meal.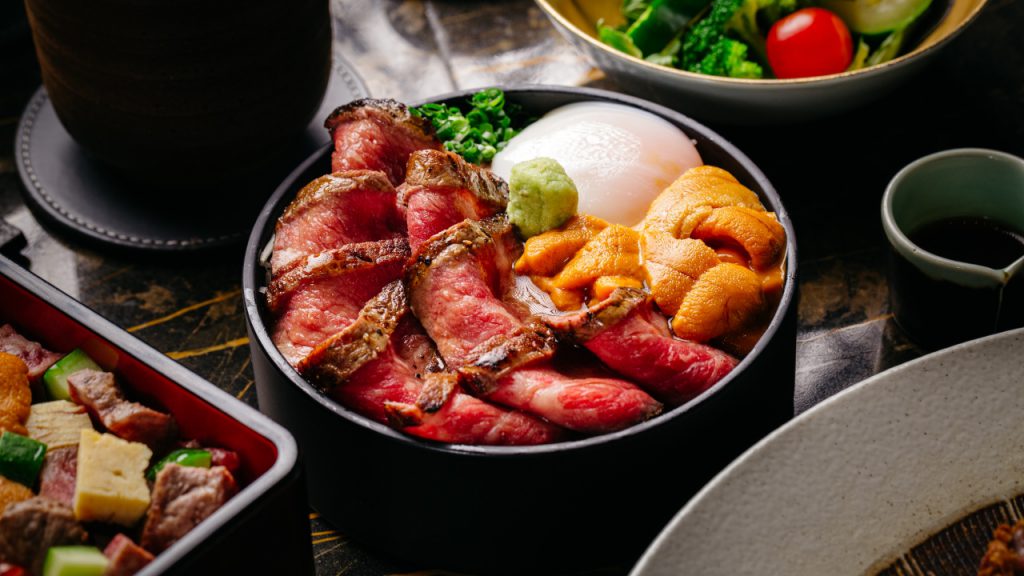 Ushi is the first and only restaurant to serve Ozaki Wagyu, a unique beef which is preservative- and antibiotic-free, from cattle reared on a specialised diet of 15 kinds of feed; grass, moist barley, mash, maize and barley, among others. Ushi is helmed by Executive Chef Satoshi Uehara, a 41-year-old career veteran who has sharpened his skills at top restaurants such as the three Michelin-starred Arashiyama Kiccho. Meanwhile, Sushi Taka at The St. Regis Kuala Lumpur is the only overseas representation of the famous three Michelin-starred Sushi Saito located in Tokyo's Roppongi Hills. A stellar combination of highlights from both these restaurants can now be found in one of the most tantalising delivery menus you will ever come across this side of the MCO. We've selected some key highlights from this recently launched menu – including dessert – that will add a lot more interest to your mealtimes.
Uni Wagyu Burger (RM348)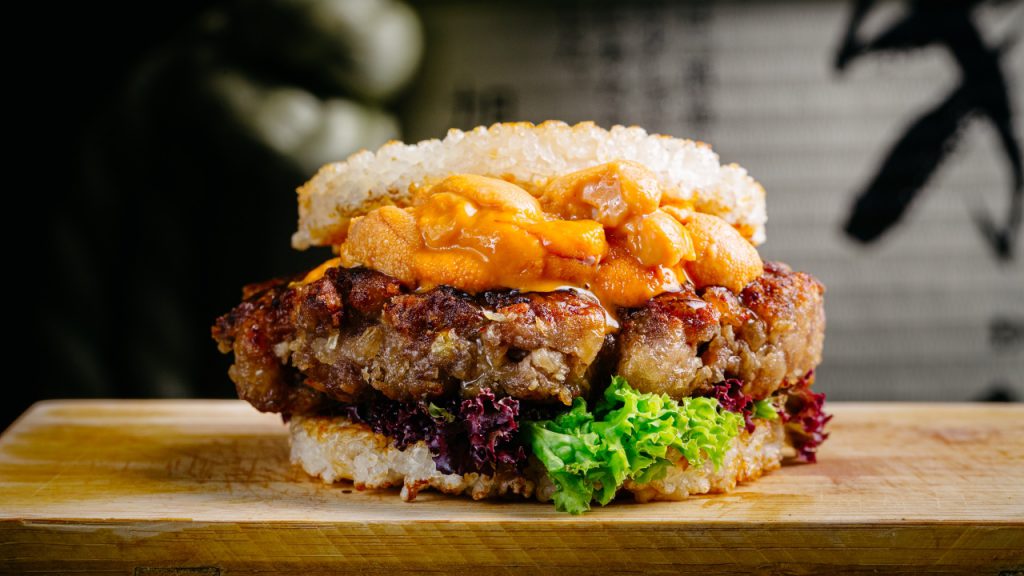 If you're looking for that unbeatable hearty bite that only a burger can offer, look no further. This Uni Wagyu burger hits the spot with liberal amounts of Uni nestled on a delicious juicy wagyu patty, with a crisp rice bun offering that extra crunch. There are burgers, and then there's this burger which will transport you to another level of heaven.
---
Uni Gyudon (RM388)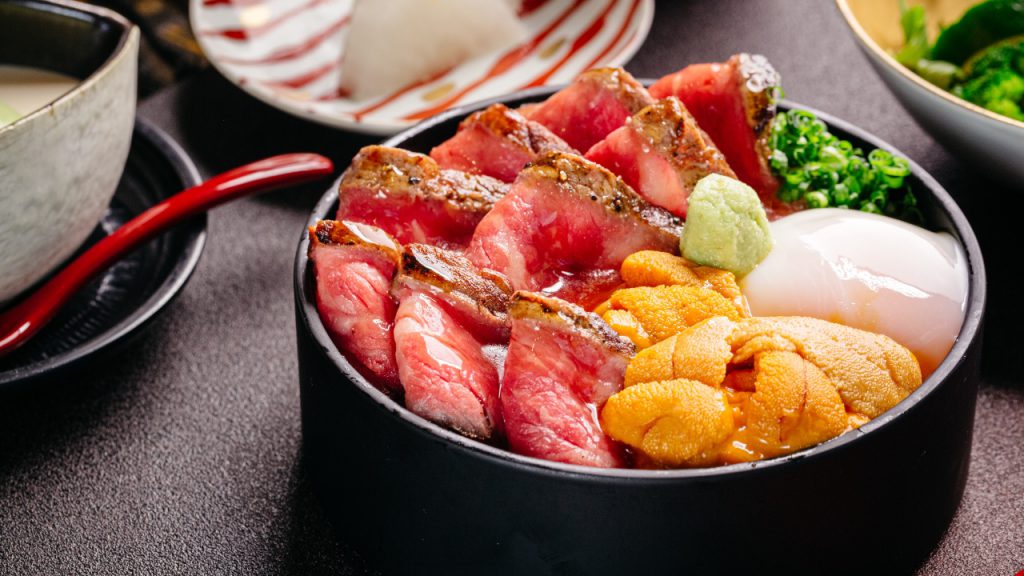 With Uni now in season, the timing is perfect to savour this oceanic delicacy together with immaculately seared wagyu, and topped with an onsen egg. Don't take beef? An easy fix available on the delivery menu is the Uni Ikura Maguro Don (RM288) with chopped and sliced tuna mingling with sea urchin and cod roe.
---
Sando Set (RM740)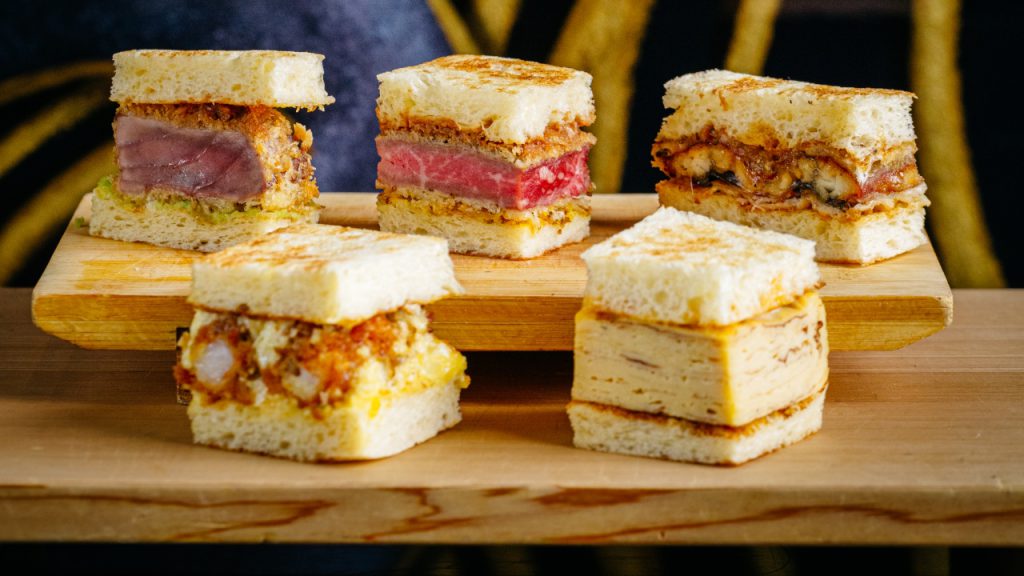 The moreish Sando, all the rage, comes in a quintet of five varieties; Tamago (RM48), Ebi Furai (RM78), Unagi Tempura (RM118), Wagyu Katsu (RM248) and Tuna Katsu (RM248). It packs a real punch, with all the layers of flavours waiting to explode between the toasted slices. A four-piece Uni Wagyu Sando is also available for RM388, with caviar and uni as toppings to the delicious breaded wagyu sandwiched by brioche.
---
Chirashizushi (RM488)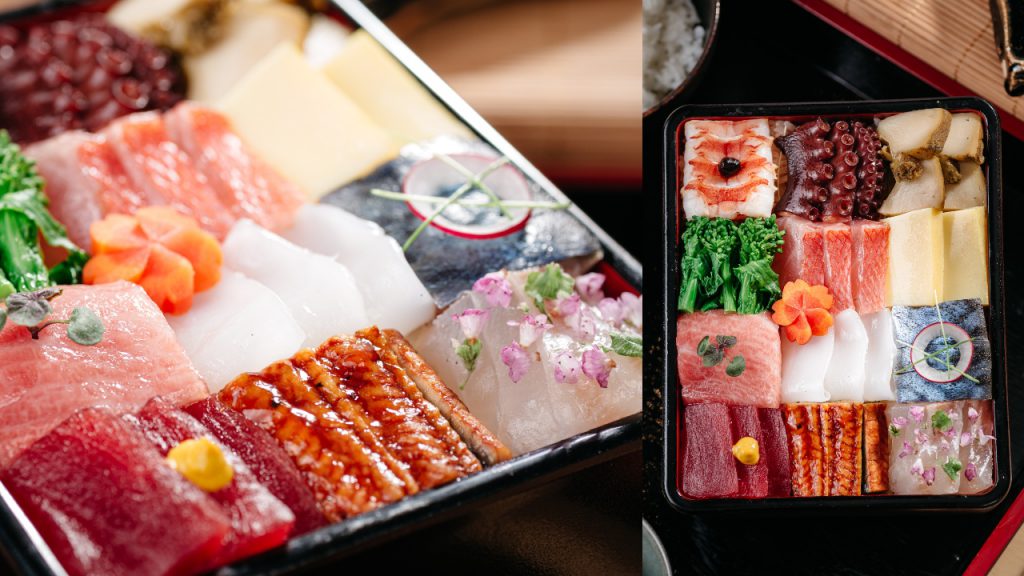 Sliced seafood on sushi rice might seem a bit pedestrian to describe a true umami fest of the ocean's freshest produce, on a bed of rice that recalls the many high points of Sushi Saito's own legendary rice.
---
Temaki Uni Kit (RM1,068)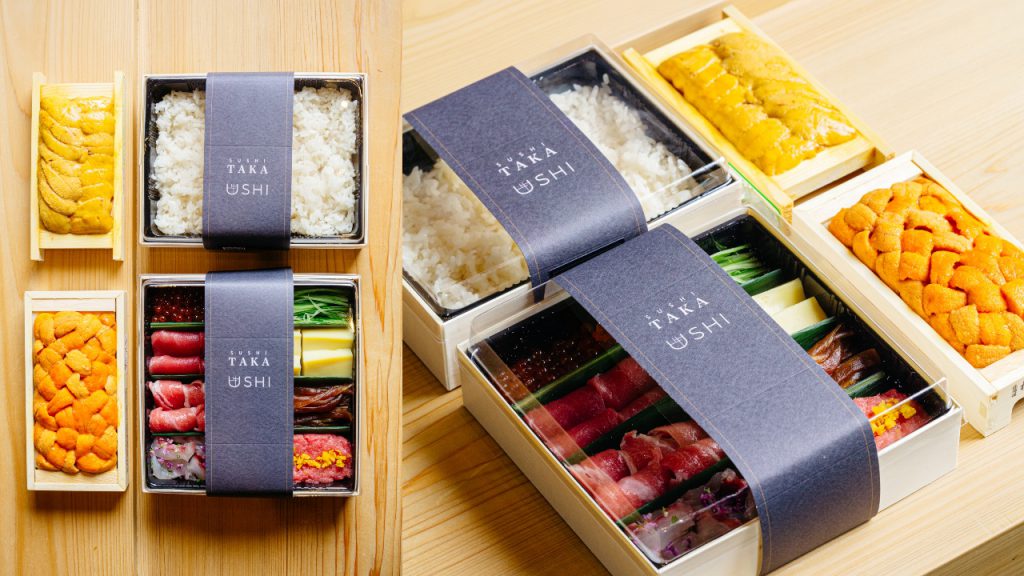 If you prefer to roll your own sushi, consider this kit which helps you to dazzle your family. It comes with an easy-to-assemble complement of sushi rice, seaweed and eight different ingredients alongside 120 grammes of Muraski Uni and 120g grammes of Bafun Uni (which is redder and harvested from the deeper depths of the ocean).
---
Shinju Takara (RM4,888 for 4 to 6 persons)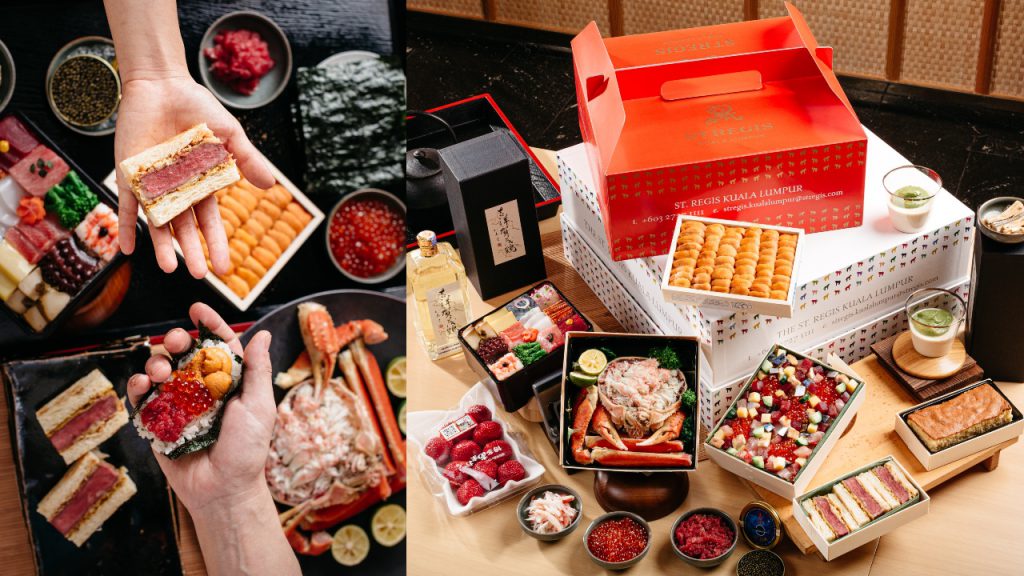 Can't decide? If you've got company to impress, this box of treasures ('Takara' in Japanese) is the way to go. In this incredible array is; a tray of Uni, caviar, ikura, chopped fatty tuna with crab, zuwaigani (whole Japanese snow crab), sushi rice, chirashizushi (cooked seafood with sushi rice) the wagyu sando, seasonal desserts and a 720ml bottle of Kisho Daiginjo sake – to end the evening on high spirits.
---
Bonus: Seasonal Daifuku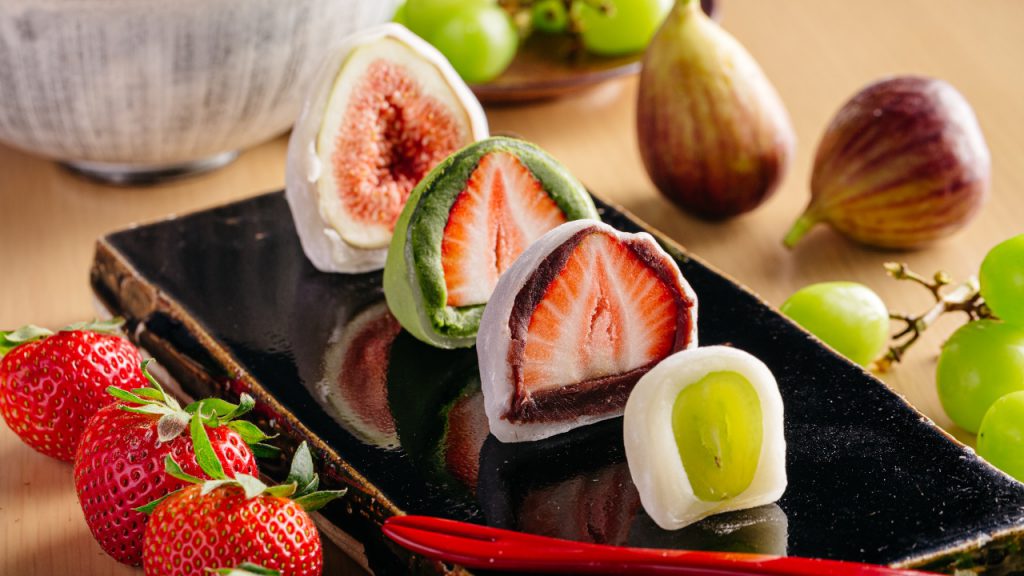 The sweetest harvest of spring and summer make its way into these Daifuku boxes, a great way to cheer up friends and family afar, any time of day. Choose from US strawberry (box of 4 for RM68), matcha strawberry (box of 6 for RM138), Japanese figs (box of 4 for RM248) and Japanese Muscat (box of 6 for RM248).
---
View the full menu from Ushi here. Orders can be made via Tableapp, Whatsapp or call +6012 330 3600