Silestone by Cosentino has been the leading global hybrid mineral surface in architecture and design over the past 30 years. You find this durable material in places like Somni, the fashionable 10-seater Los Angeles restaurant by chefs José Andrés and Aitor Zabala. These chefs work atop a Silestone engineered stone surface in lieu of metal counters. Their need for a surface durable enough for the punishment of two services per night means that even marble is ruled out, as it is too prone to chip. With Silestone, the quartz is ground down, mixed with other stone, and then compressed to make a countertop they claim is bulletproof.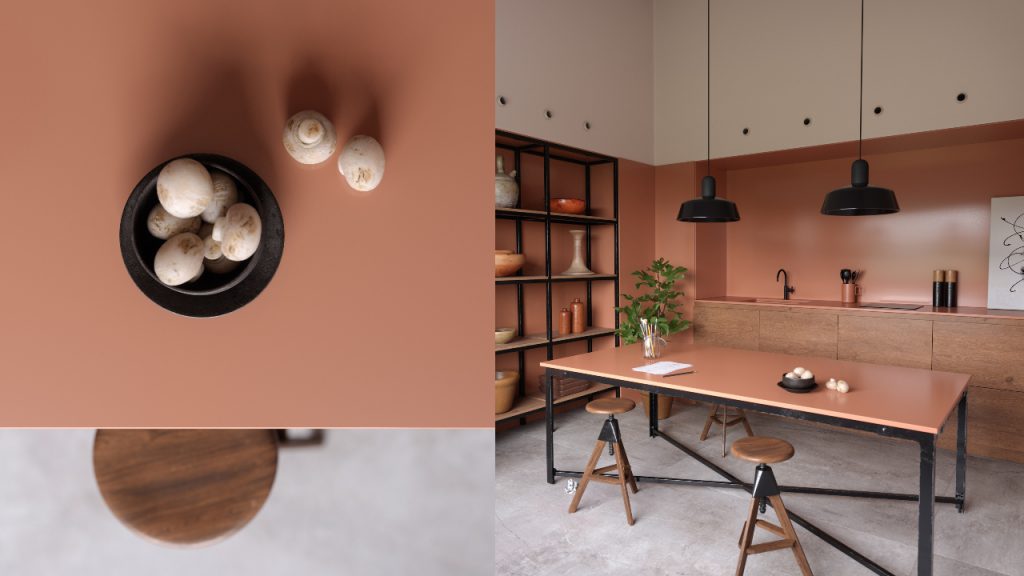 Recent technologies such as the exclusive N-Boost and HybriQ helps Silestone make an evolutionary leap with functionality, quality, beauty and sustainability all ingrained in one package. On the latter, a recent announcement originating from Silestone's producer Cosentino sees it investing €10 million into a 20 megawatt-peak renewable electricity management platform to produce around 25 per cent of Cosentino's annual electrical consumption.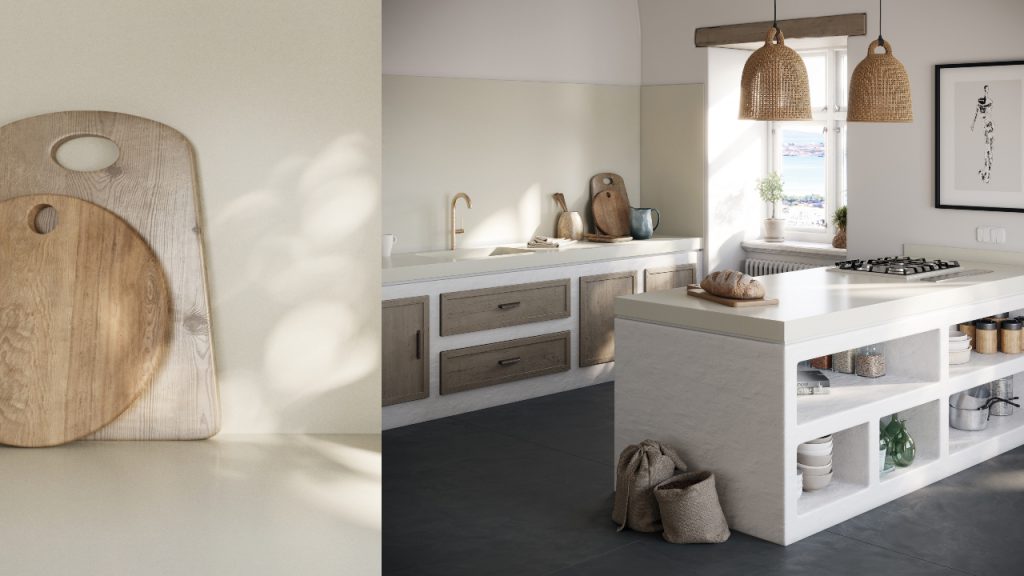 Silestone's winning qualities include its versatile design applications, high resistance to elements, easy daily maintenance, unparalleled beauty and high colour consistency. It is the last of these advantages which are most clearly seen in Sunlit Days Series, Silestone's latest release sourced from carbon-neutral materials which also utilises 20 per cent recycled glass in its making. Its name is an ode to the Mediterranean summer, with five distinct tones to evoke the many pleasures of seaside living in your home.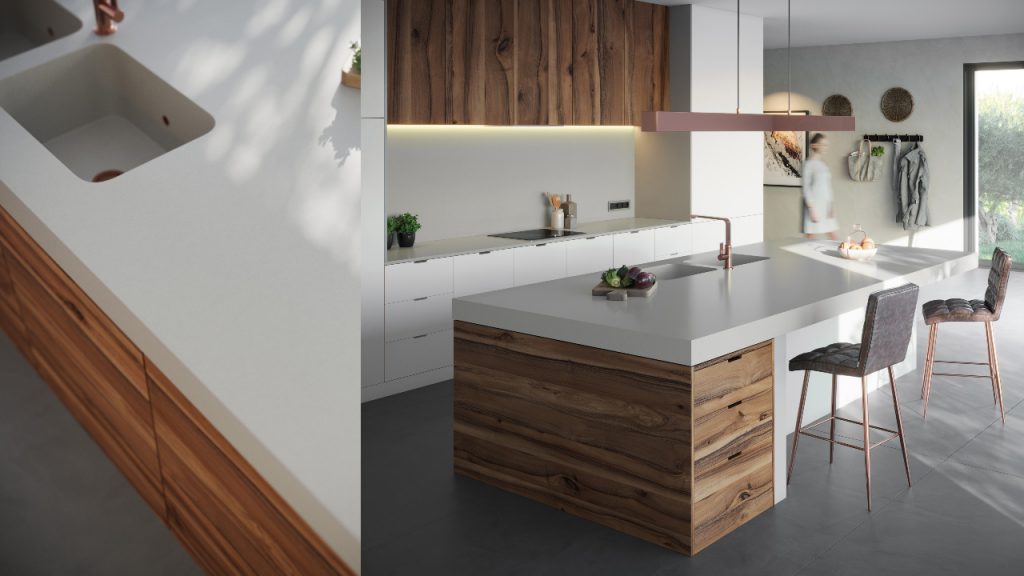 Inspired by the breezes and the Mediterranean sea, Cala Blue adds that deep sense of calm to your bathroom. Meanwhile, the Posidonia Green draws its hue from the hypnotic Posidonia meadows, the lush seagrass which grows beneath the crystalline waters of the sea.
In the kitchen, you can opt for a rustic Tuscan setting with Arcilla Red, a fiery offering from Sunlit Days to recall the rich earth, wine and sunsets of the Italian countryside. Cincel Grey adds a harmonising touch, with its fine-grained, silky and nuanced grey performing best when refracting light. On all these options, Silestone's HybriQ+ technology cuts down on artificial gas emission, making it safe for dining.
Out at the living room, Silestone provides the lovely incentive of lounging on the beach with its new colours cleverly combining to represent the trifecta of sun, sea and sand. Capture that coastal magic with a combination of Faro White as a coffee table – to denote the lighthouses along the Mediterranean coast – and add the soft caress of Cala Blue on walls and floor for that all-encompassing feeling of long and lazy summer days. And, as a major plus, Silestone's Sunlit Days also contributes to Equilibrio Martino, an NGO committed to saving the seas, starting with the Mediterranean.
---
In Malaysia, Cosentino Silestone kitchen stores and closest fabricators can be found at Bulthaup Malaysia, WeCo Aluminium Kitchen Cabinet and IPPO Signature.