Photography is more than just a profession. It stops time, moves us to compassion and opens our eyes to the world around us. Most of all, it tells us the stories that deserve to be told. Leica knows this all too well. The 107-year-old camera company, which continues to prosper in this digital age, pays tribute to photographers bearing witness to the world with its first ad campaign in a decade – The World Deserves Witnesses. Launched in January 2021, it was designed around existing photos of past and present, shining light on all things honest and beautiful, just as what photography was meant to be.
The World Deserves Witnesses campaign continues with a new chapter and a brand-new roster featuring the likes of Steve McCurry, Lynn Johnson and Christopher Steele-Perkins. Scroll on down for the photos and join them as witnesses to the stories that go behind. Enjoy.
Editor's Note: Some of the following pictures may be considered disturbing.
---
Eolo Perfido
French-born Italian photographer who specialises in portrait and street photography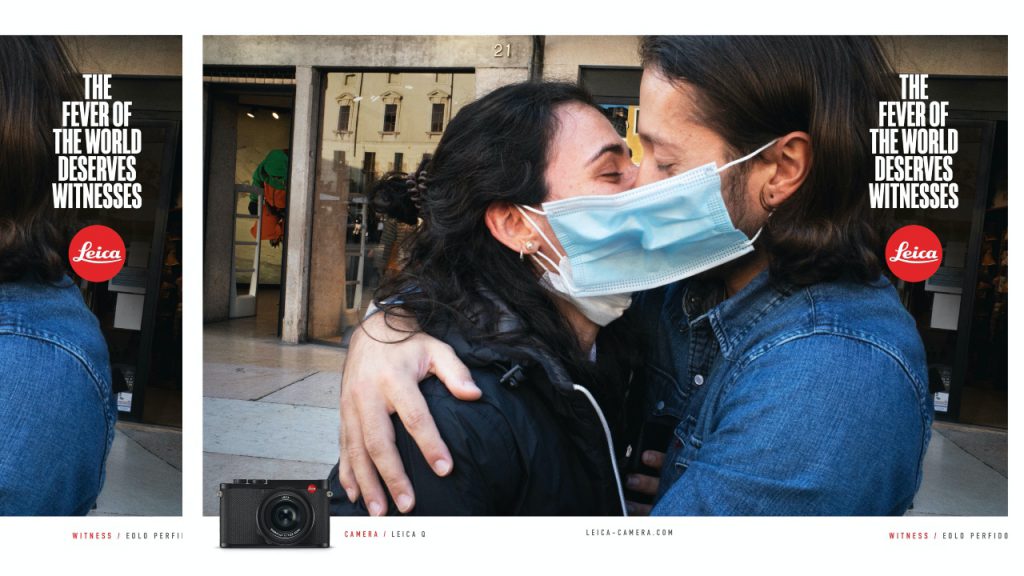 "This photo was taken in Verona, June 2020. The lockdown had been eased due to a sharp decrease in COVID-19 cases and people had begun to leave their homes for local walks. It was a beautiful day, and I was in one of the city squares when I saw this couple meet. From observing the joy in how they met, I realised that they had not seen each other for some time, and so I continued to follow them with my eyes until they embraced. The woman then pulled down her mask to kiss the man, and he did something very unique and unexpected – he attached his mask to her ear. I instinctively moved towards them and took a series of three frames, of which this is the best. At the time, I was torn between the joy of taking a walk myself, and the desire to tell a story about this extraordinary moment! When it comes to street photography, a good photograph is the one that makes us look at reality in a completely unexpected way. It may change how we perceive a street corner, a shadow, the progress of a person, or the simple overlapping of contrasting elements. This is the extraordinary. And looking at the world with different eyes makes us grow."
Camera: Leica Q
---
Christopher Steele-Perkins
British photographer best known for his portrayal of Afghanistan and Africa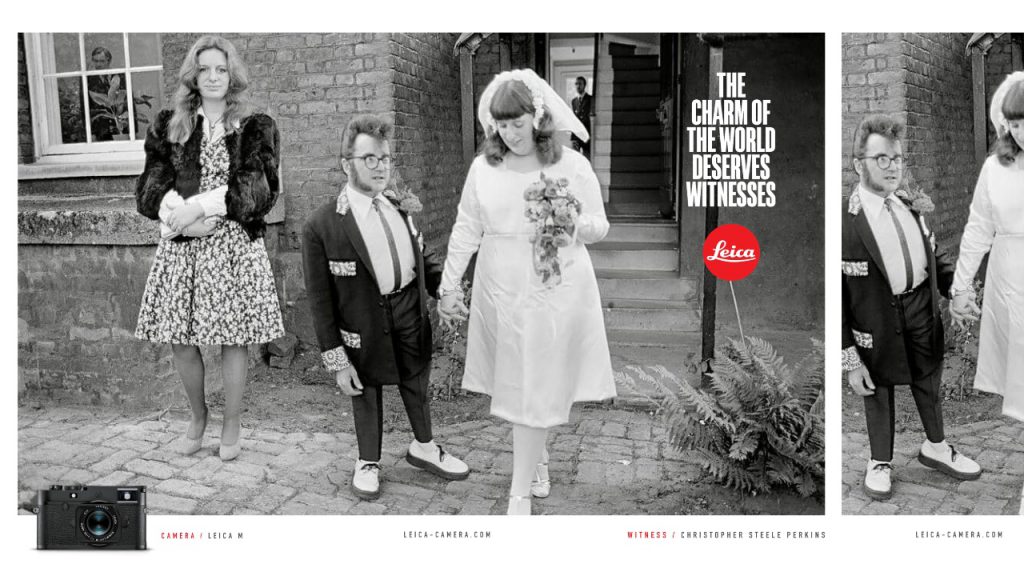 "I was a guest at the wedding of rock and roll DJ, Tongue Tied Danny, and had the opportunity to capture this photo spontaneously at the South London registry office. This picture is part of a series that was published in a book entitled The Teds in the 70s, and is still published by Dewi Lewis. The Teddy Boys (The Teds) were a British, working-class, youth culture movement in the 50s, who had a revival in the 70s based on rockabilly music and aristocratic fashion."
Camera: Leica M
---
Lynn Johnson
American photographer known for shooting vanishing languages and challenges to the human condition, particularly in Asia and Africa.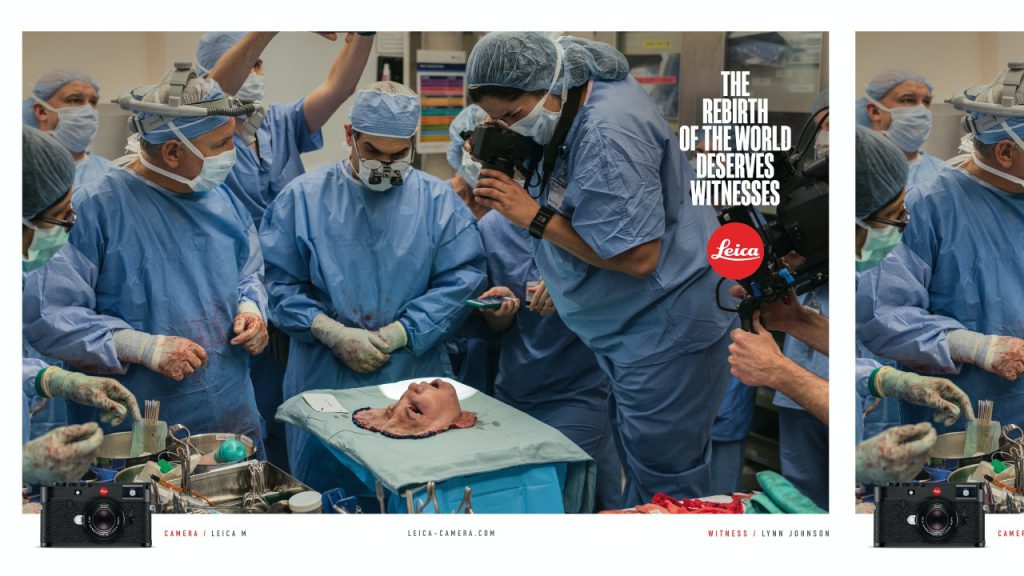 An operating room in Ohio, where a face transplant was taking place"This picture was taken in the operating room of the Cleveland Clinic, Ohio, for National Geographic in 2018. I was authorised to stay for the duration of the surgery, a full 36 hours in the operating room, so it was a long time to observe. This image was chosen out of many from that day by my National Geographic photo editor, Kurt Mutchler. This is the moment that the face was moving from the donor to the recipient – a young woman who had destroyed her face with a shotgun in a suicide attempt. At that precise moment, the operation room was completely silent, and I was in total awe."
Camera: Leica M
---
Ciril Jazbec
A 34-year-old Slovene photographer who places great focus on the communities affected by globalisation and climate crisis.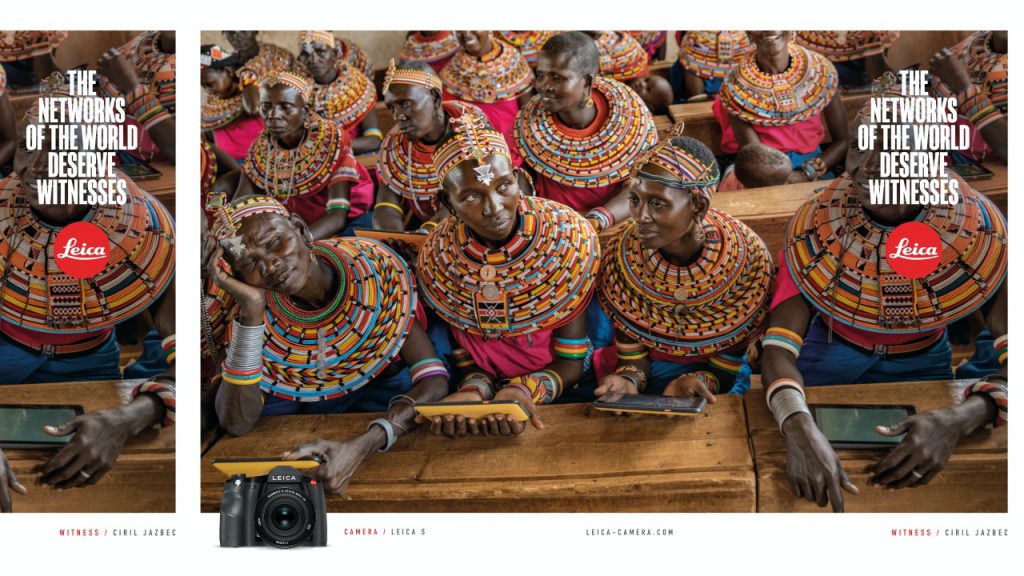 "This picture was taken as part of a larger project, a story I was developing about the technology revolution in East Africa. This was a particularly special moment. I remember when I took the picture I was thinking that it is not only about women using this tech solution, but also a message about a new face of Africa which might help change the world's perception of the continent. We followed some inspiring tech stories, including the one about BRCK tablets from Nairobi. Technology has arrived in isolated regions of Africa – primarily in the form of relatively inexpensive mobile phones – but now BRCK tablets are opening up new learning opportunities for the Samburu tribe women and children in the Kenyan reserve. About 50 Samburu women are meeting every week to teach and learn at the village's only school. The community is becoming aware of the changing times and wishes to educate their young people, who then often move out of the reserve, to nearby towns. They have accepted their reality and wish to help empower and prepare a new generation for the future."
Camera: Leica S
---
Steve McCurry
None other but the American photographer who captured the Afghan Girl, a 12-year-old orphan with incredible, piercing green eyes. It was used as the cover of National Geographic in 1985 and went on to become the most recognised photograph in the history of the magazine.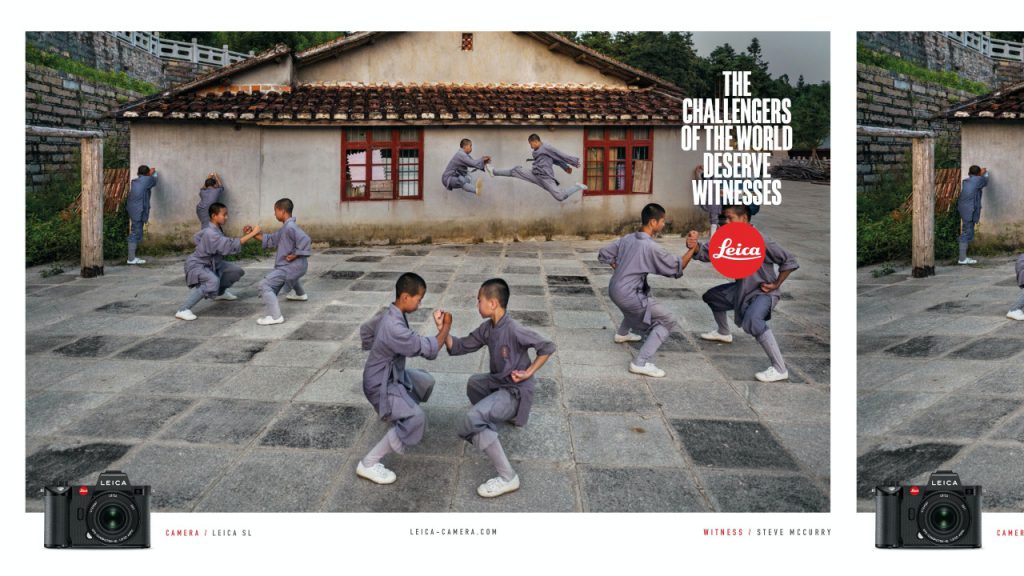 The short story: "I think that travel, seeing the world, and experiencing the planet we live on, is one of the most important things we can do. I love revisiting places and seeing how a country has evolved since the last time I was there. I've been to China many times for different photographic projects. In the early '80s, it was really off-the-grid in terms of its interaction with the rest of the world. Fast forward 35 years and it's unimaginable – the change, the transformation, it's an economic powerhouse. It's a visually rich country, with great traditions, art and culture. And the people are open to being photographed. This picture was shot in 2019 and, for me, it captures China perfectly: a modern country, deeply rooted in tradition. I was impressed by the agility of those Shaolin monks practicing – you had to be quick to capture them almost flying."
Camera: Leica SL
---
Dotan Saguy
Israeli-born, French-raised, Los Angeles-based photographer whose work lives at the crossroads of street and documentary.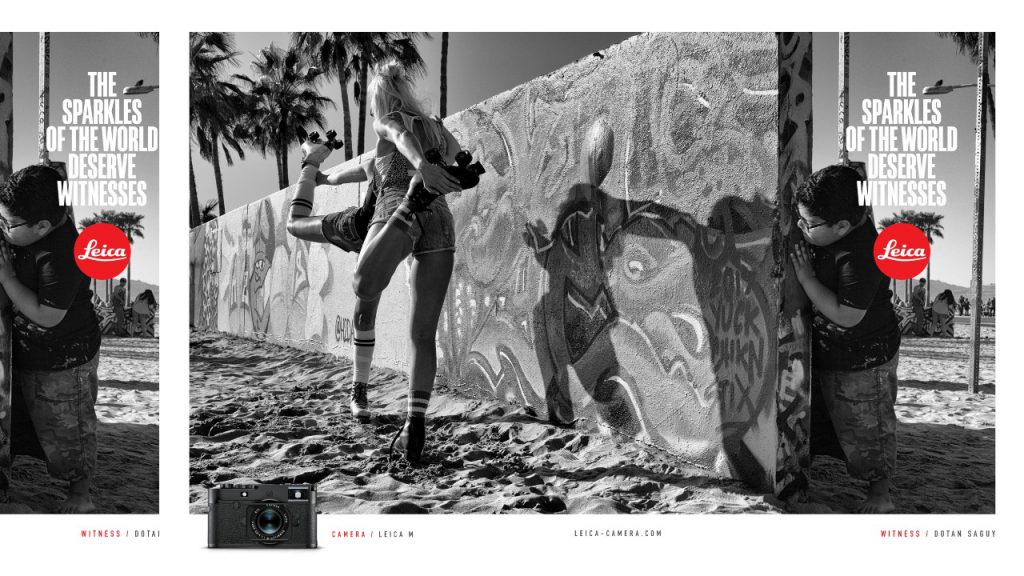 "I love the spontaneity of this picture. It speaks about the transition from the innocence of childhood to becoming an adolescent; a perfect embodiment of what I love to capture – carefully composed and juxtaposed moments that surprise people. This photo always makes people laugh, and I love that! I saw the girls on the sand, taking selfies in their roller skates, which I thought was quite odd. A little boy then suddenly peeked from behind the graffiti-covered wall. I was kicking myself for not having captured this first opportunity, but I knew it might happen again. I prepared myself, and a few seconds later his friend did the same thing – that's when I took this picture. For this project, I used my favourite Leica: the Leica M Monochrom. It's the only street camera that sees exclusively in black and white."
Camera: Leica M
---
You can find more about these talented photographer from Leica's The World Deserves Witnesses campaign here.