Charles Girardier really makes only one watch – which is not surprising given that its production numbers are in the mid double digits – but this boutique Geneva-based independent does that one watch very well. Well enough, in fact, to win a prize at the 2020 edition of the Grand Prix D'Horlogerie de Geneve (GPHG) in the Ladies' Complication category.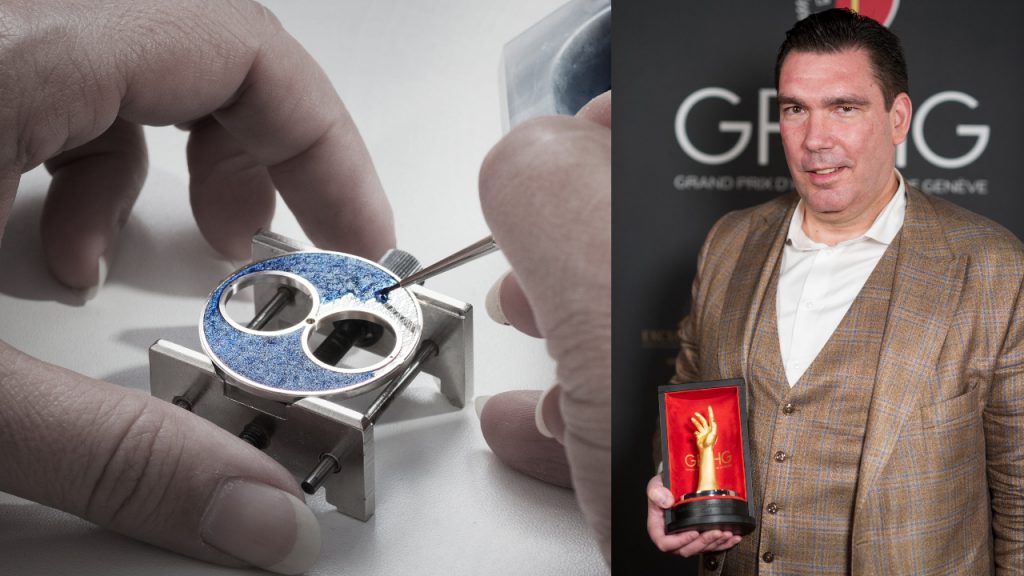 The watch in question is the Tourbillon Signature Mysterieuse, available in a men's 41mm in diameter and a ladies' 37mm in several executions. It would have attracted the attention of GPHG judges for three reasons, the first being the beauty of its hand-crafted decoration. The winning watch was a diamond-set ladies' model with a light blue, arabesque-patterned grand feu enamel dial, topped with delicate flower-shaped silver paillons.
The second is its movement: the 309-component, 4Hz and 46-hour automatic Calibre 1809, which is the only movement the manufacture currently produces. The layout is simple, with just the two central hands flanked north and south by an animated monogram and a flying tourbillon, respectively. The monogram is what gives this watch that extra mechanical quirk – and the 'mysterious signature' name. When the watch is held at 45 degrees, such as when checking the time, the two parts of the monogram will twirl in opposite directions before settling back into their home positions. It adds just a bit of flash to the watch, and a responsive one at that. Display casebacks are the norm, and the peripheral rotor allows an unobstructed view of the tourbillon.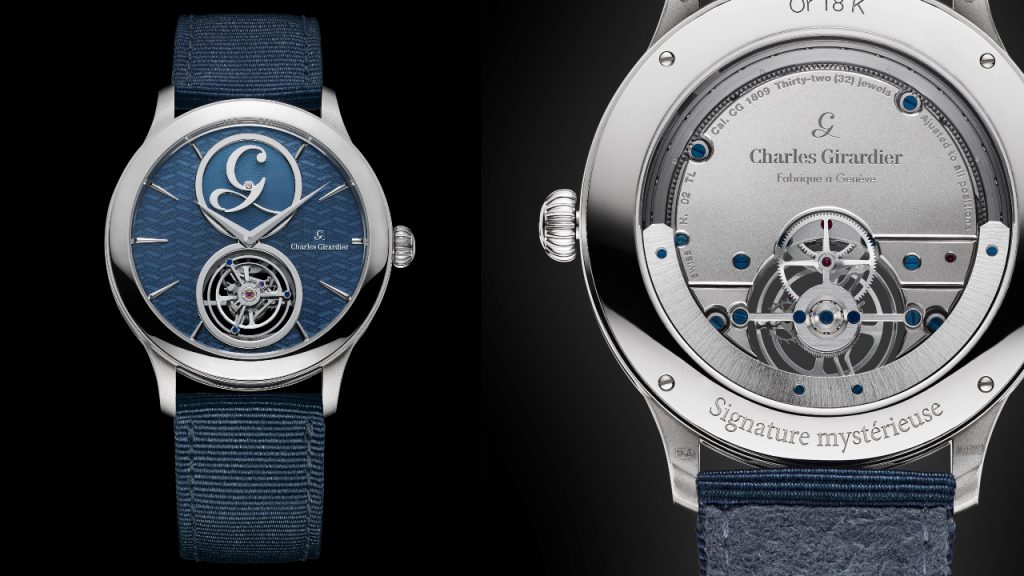 The third is how well the previous two qualities are blended. The timepiece manages to find a balanced way to express high horology; classical in nature but modern in style, metiers d'art dials, the ever-alluring tourbillon, and a quirky extra in the animated monogram. It ticks a lot of boxes. In an unusual move, many executions are offered with fabric straps of jacquard weave. These are customisable, though, along with several other aspects of each watch including dial decoration and monogram.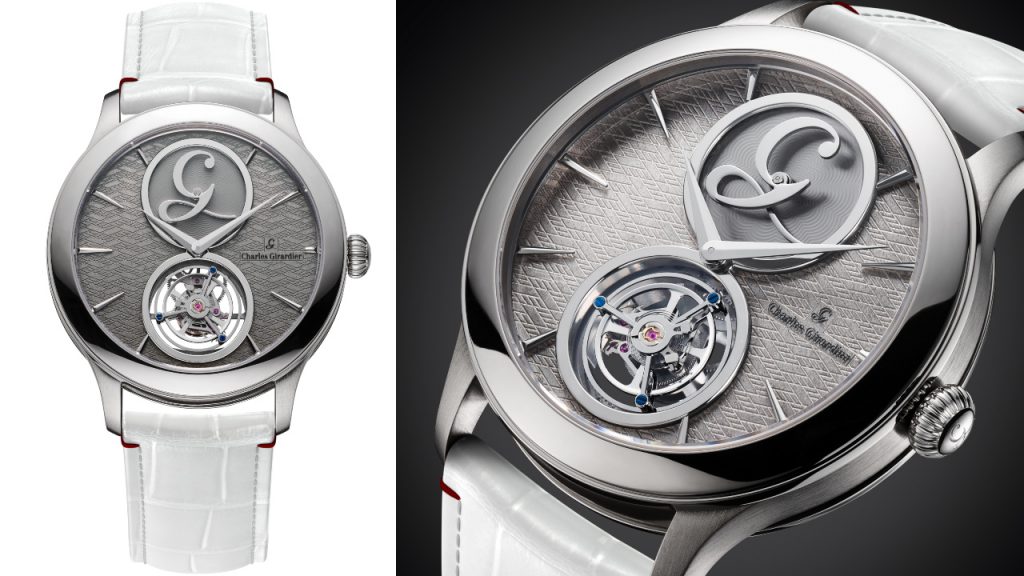 So where does a brand like this come from? Charles Girardier is an old name, belonging to that of a Swiss watchmaker who founded his workshop in 1780, and earned the title of Master Watchmaker in 1809. His is not a name that persisted as a maison, but some of his pocket watches still survive. This is how they attracted the attention of Patrick Ulm, an entrepreneur who is an avid fan of horology and literature. In fact, the latter led to the former. "I was fascinated by all the novels featuring Hercule Poirot by Agatha Christie, the famous Belgian detective, who was always wearing a pocket watch," says Ulm, who is now the CEO of the new Charles Girardier. His first sighting of a Girardier original was at Greenway House, once a home of Christie's located in southern England. This inspired him to research and track down more examples of Girardier's work in museums in Paris and Geneva, and from private collectors. "It gave me a conviction that horology can be art, like music or painting," Ulm says.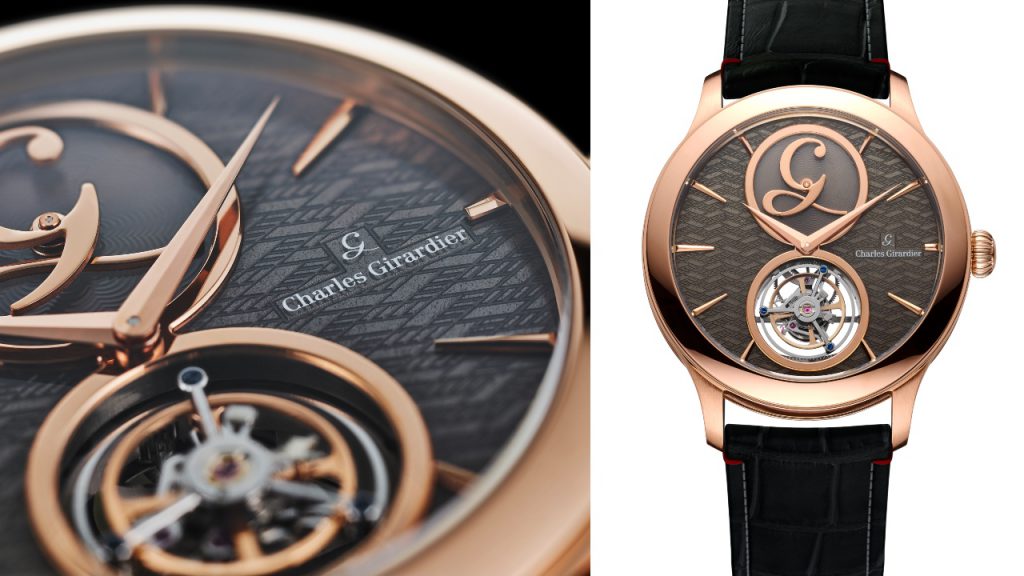 It then prompted him to resurrect the name and set up his own independent manufacture in 2019. It is quite a feat to break into the crowded market of high horology, but Charles Girardier has done it through a combination of traditional craftsmanship and contemporary re-interpretation, and with a whimsical mechanical signature as well. The twirling monogram was inspired by a Girardier pocket watch which featured an animated scene of a hunter shooting at a deer, and this and other examples were also featured painted enamel.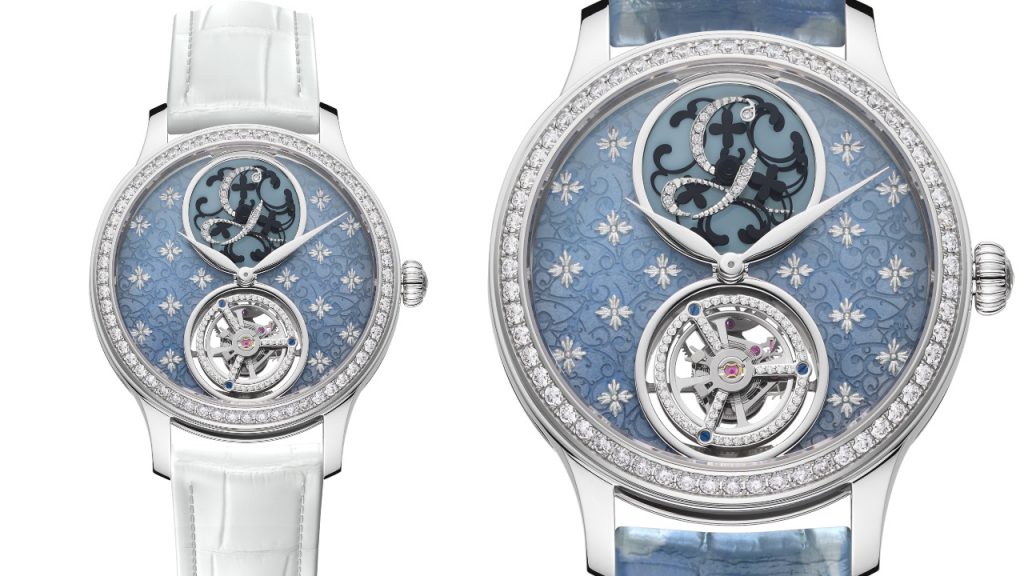 "The horological approach of Charles Girardier is unique: playful horological features enhanced with beautiful enamel paintings," Ulm says, adding that Girardier's heritage deserved to be revived.
As for the GPHG award, Ulm relates that it is the first time in his life he has won a prize, as such. "I felt like an actor awarded with an Oscar!" he says. "The company's legitimacy and raison d'etre has been acknowledged by the GPHG jury… [they] have confirmed the great potential of this unique approach to horology by Charles Girardier."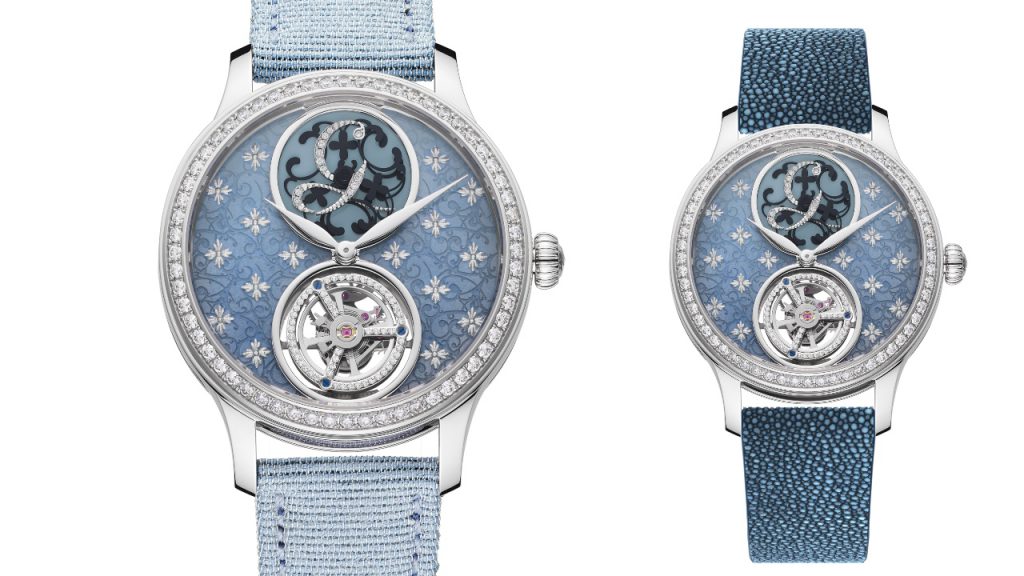 He believes the company will find continued success with its innovative approach to metiers d'art, its customisability, and its ability to adapt to market expectations. "Our design is easily recognisable and differentiates us from the competitors," he adds. "The Charles Girardier story and design is moving."
Indeed, Charles Girardier will not be a one-watch company for long, with a new product lined up for early next year. It will be more accessibly priced, as well, costing an estimated CHF30,000 to CHF40,000 as opposed to the current Tourbillon Signature Mysterieuse's starting price of CHF80,000. Ulm says it will not be a new movement, but an interesting variation of what has so far been presented. Time will tell if he can repeat the success of his initial effort.