Treasures from around the world are headed for the auction block again. Shake off the post-lockdown gloom and let's celebrate all things rare and luxurious. These hot lots made waves in the auction world and thrilled collectors. From a dinosaur skeleton to an ultra-rare cask of The Macallan 1991 and an equally rare Nike Dunk SB Low sneakers —here's a roundup of the top lots in international auction.
Château Mouton Rothschild 2000 'Nebuchadnezzar'
Auctioned by Bonhams in Hong Kong for HK$1 million.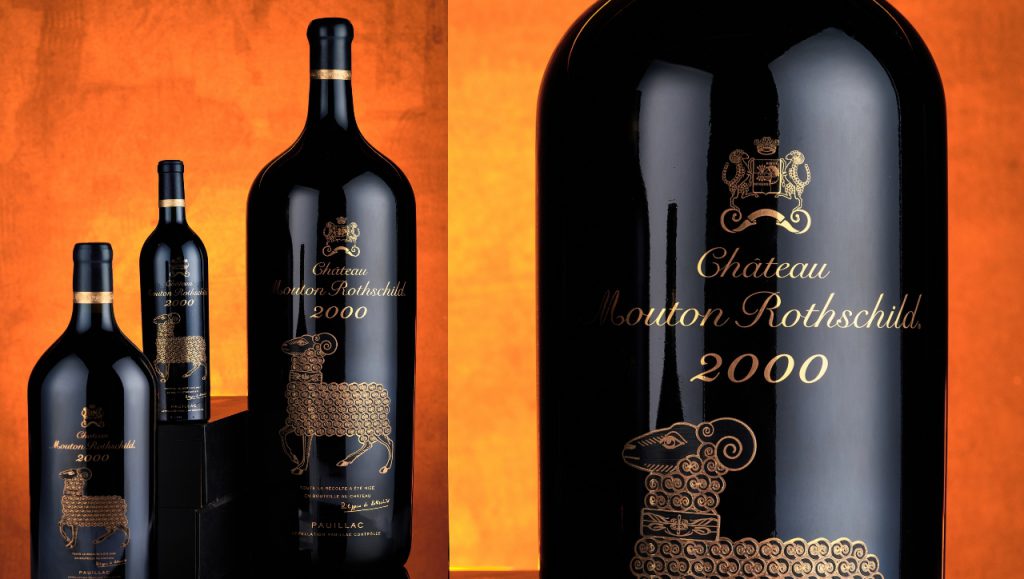 The star attraction of Bonhams Hong Kong's Fine and Rare Wine sale, this 15-litre bottle of Château Mouton Rothschild 2000, Pauillac Premier Cru Classé easily outstripped the previous auction record for a Château Mouton Rothschild Nebuchadnezzar, which stood at HK$918,750. In an exceptional departure from Château Mouton Rothschild's tradition of illustrating the bottle's label with an artwork by a renowned painter, the commemorative bottle for the 2000 vintage was instead enamelled with a gold 'Augsburg Ram' by glassmaker B.S.N. The bottle alone – which pays tribute to a 16th century chased silver-gilt drinking vessel created by German goldsmith Jakob Schenauer – is considered a collector's item in its own right.
---
Cask of The Macallan 1991
Auctioned by Bonhams in Hong Kong for HK$4.5 million.
Smashing the world record for the highest per-bottle price – in this case, HK$22,099 – for any whisky cask at auction, this cask yields a total of 202 bottles. It was distilled by The Macallan in December 1991 and then re-racked in 2017 with sherry, lending the whisky sweet notes of clove, resin, dried fruit and tannin. A high alcohol content of 51.5 per cent ABV has made it highly desirable for both long-term collecting and enjoyment, and collectors should note that whisky casks aged 30 years or above are deemed exceedingly rare in the current market.
---
1962 Aston Martin DB4GT Zagato
Auctioned by RM Sotheby's in California for US$9.5 million.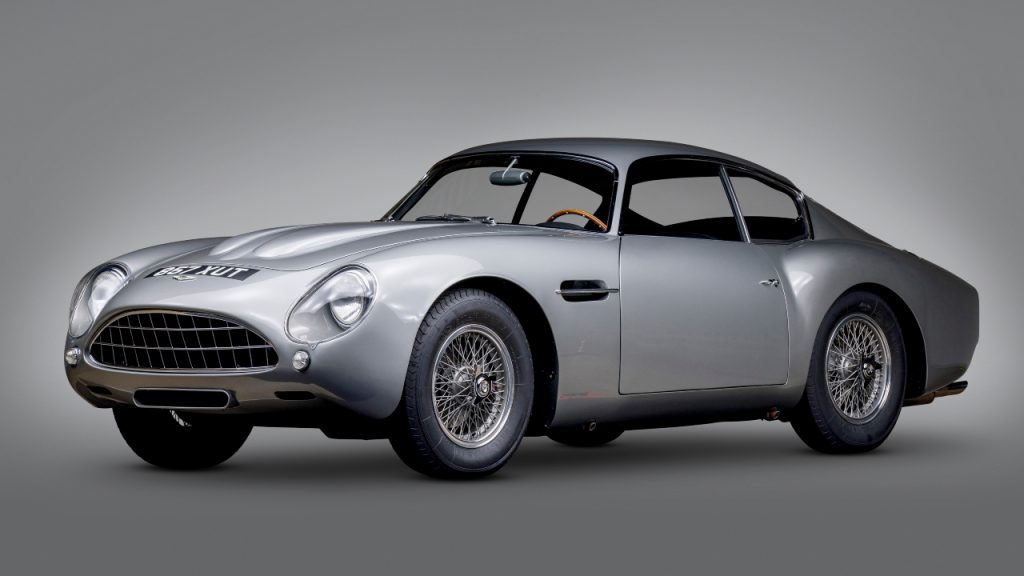 One of just 19 DB4GT Zagatos ever to be built, it's no surprise that this car emerged as the top seller of RM Sotheby's flagship Monterey auction, given its status as one of the most collectable Aston Martin in existence. Hailing from the collection of the late Texas businessman Paul Andrews, chassis number DB4GT/0190/L is also one of six left-hand-drive examples and comes equipped with the original engine. Although Zagato-style seats were previously mounted in the car by another owner, Andrews was fastidious enough to change the car's interior back to the original DB4GT-style seats, all upholstered in correct leather sourced from England at considerable cost.
---
Big John
Bidding commences on 21 October through Drouot in Paris.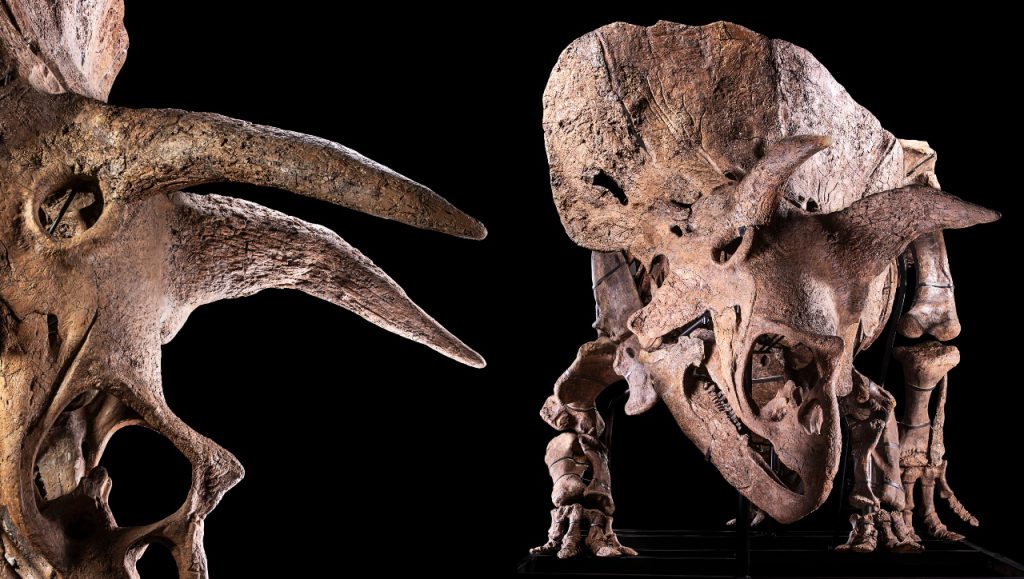 Standing as both a miracle of nature and a work of art, this skeleton of a giant Triceratops – nicknamed 'Big John' – is over 66 million years old. Found within South Dakota's Hell Creek formation in the United States, the skeleton was preserved in mud and then discovered in 2014. It took thousands of hours to extract the fossilised bones and reconstruct the skeleton, which is over 60 per cent complete and includes a massive skull that measures 2.62 metres long and two metres wide. Following a recent series of high-profile auctions featuring fossilised dinosaurs, Big John is expected to sell for as much as €1.5 million.
---
Nike Dunk SB Low 'Yellow Lobster' Sample
Bidding commences on 7 October through Sotheby's online.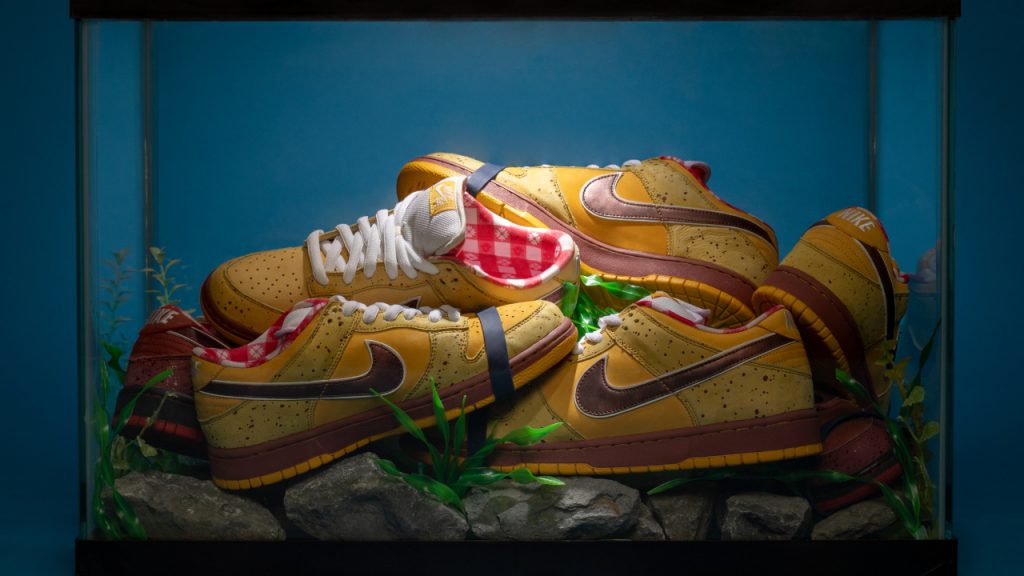 First on the list for many sneakerheads, the minute the the second iteration of Sotheby's Cult Canvas sale begins, will be Nike's iconic 'Yellow Lobster' sample – a particularly sought-after edition from the Boston-inspired series. Named after the odds of pulling up a Maine lobster trap and finding a yellow lobster (about one in 40 million, for the record), the Yellow Lobster Dunk Low Pro SB are even harder to find. Only 36 pairs are said to ever have been made, none of which were ever found at retail, making these sneakers – which have a top estimate of HK$390,000 – an enticingly rare gem.
---
Qing Imperial White Jade Ruyi Sceptre
Bidding commences on 13 October through Sotheby's in Hong Kong.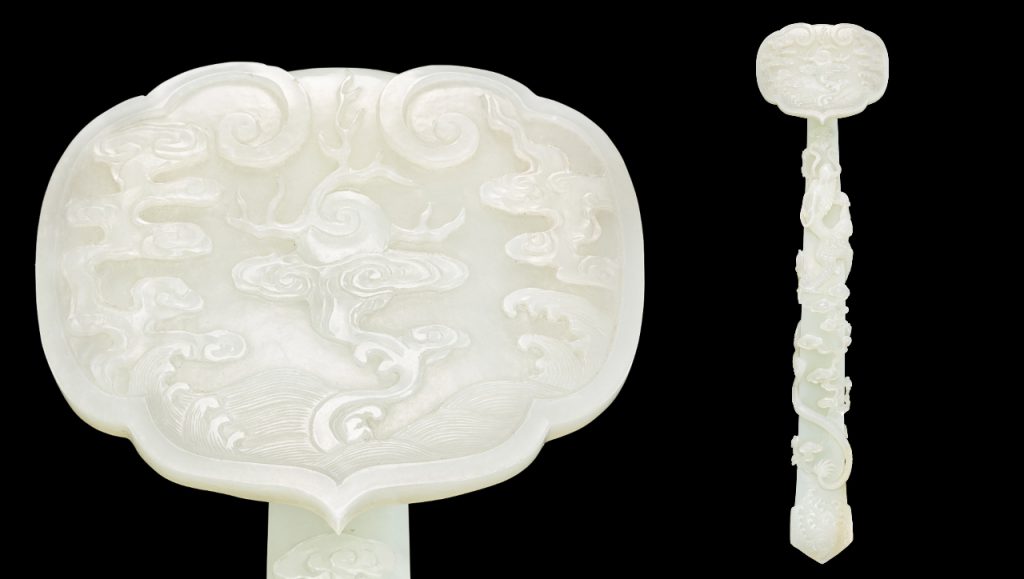 The crowning glory of a selection of exceptional jade carvings from the De An Tang collection – the only private collection of jade ever to have been exhibited in Beijing's Forbidden City – this unique white jade ruyi sceptre is guaranteed to attract attention. Carrying a top estimate of HK$80 million, the 250-year-old sceptre can be considered the finest example ever made for a Chinese ruler – in this particular case, for the immensely powerful Qianlong Emperor of the 18th century. The flawless jade features skilfully carved designs of a sprig of longevity fungus and an ascending imperial dragon in pursuit of a flaming pearl of wisdom.
---
Femme au béret rouge-orange by Pablo Picasso
Bidding commences on 23 October through Sotheby's in Las Vegas.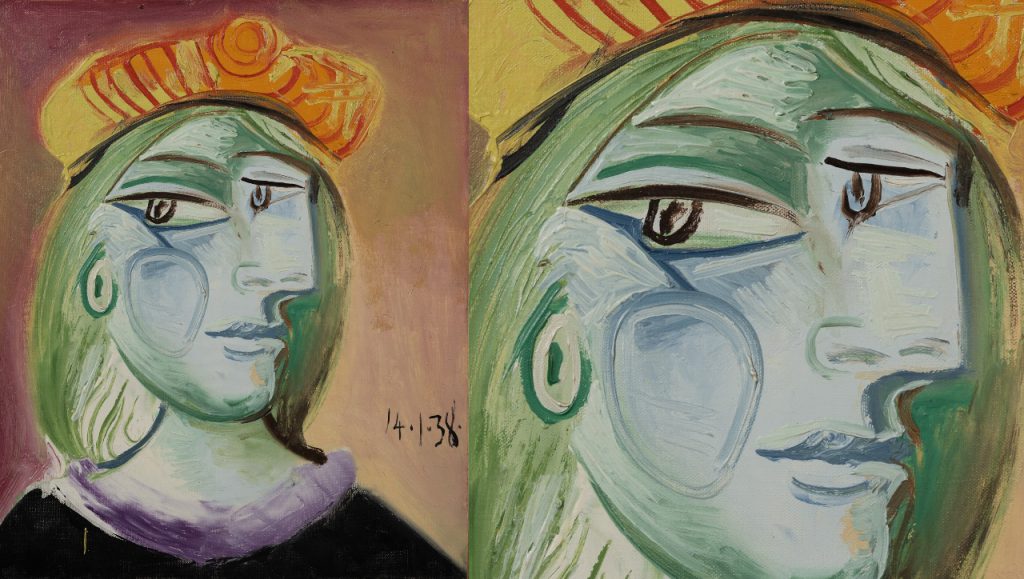 In a first-of-its-kind marquee Evening Sale of masterworks by Pablo Picasso from the MGM Resorts Fine Art Collection, MGM Resorts and Sotheby's will present the largest and most significant fine art auction ever to take place in Las Vegas. Conducted live from Bellagio Resort & Casino, all eyes will be on Picasso's Femme au béret rouge-orange (estimated to fetch up to US$30 million) – one of his defining portraits of his muse and lover, Marie-Thérèse Walter. Created in 1938, paintings of Marie-Thérèse from this year are considered exceedingly rare. This specific work is considered one of the artist's most personal paintings, which remained in his private collection for decades.