Roslina Arbak, the MD and CEO of Desaru Holdings One (DH1) sees the company's role as master developer and operator for Desaru Coast Destination Resort – a 4,000-acre tourism destination within the coastal town of Desaru – as a fascinating challenge in creating a world-class destination for holiday trendsetters. To do this, the team studied leading global holiday hotspots; Cancun in Mexico, Nusa Dua in Indonesia and Laguna in Phuket, drawing on elements which appeal to discerning global travellers. In time, the plan, and an investment of RM4.5 billion, has yielded a stable of five-star and ultra-luxury resorts as well as two golf courses (a 27-hole by Ernie Els and 18-hole by Vijay Singh), an adventure waterpark, commercial precincts and nature-themed adventures.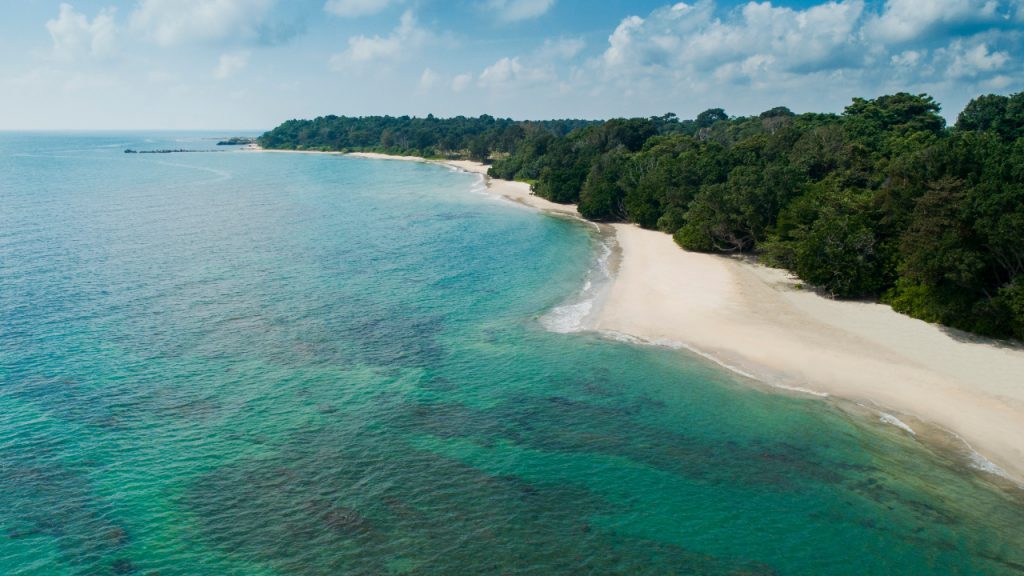 Across her 25 years in development, Roslina Arbak has managed many situations including most recently, becoming fully operational in the midst of a pandemic. She sees many reasons to be optimistic for the Desaru Coast project, with the progress in vaccinations and, more recently, international recognition of Desaru Coast being listed in TIME's 100 World's Greatest Places.
Here, Roslina Arbak shares with Robb Report Malaysia the plans afoot and what qualities make, for her, the best holiday of all.
---
I often feel like the path of my career has been determined. While I started my career in legal practice, I was given the opportunity to be in-house counsel for a property developer and I felt property development to be my calling. From here, I was exposed and pushed into different roles such as retail and leasing. All the positions I've had have prepared me for the next step in my career. As an example, I am not an extrovert, but I was asked to head corporate communications. This taught me to communicate effectively and strategically.
Roslina Arbak and her early days in Desaru Coast
When I joined Desaru Coast, it was still at its development stage. As all our assets and components opened, my role has transitioned to managing its entire operations and township, looking at all facets of its day-to-day running and delivering the destination's long-term strategic plan as a global destination.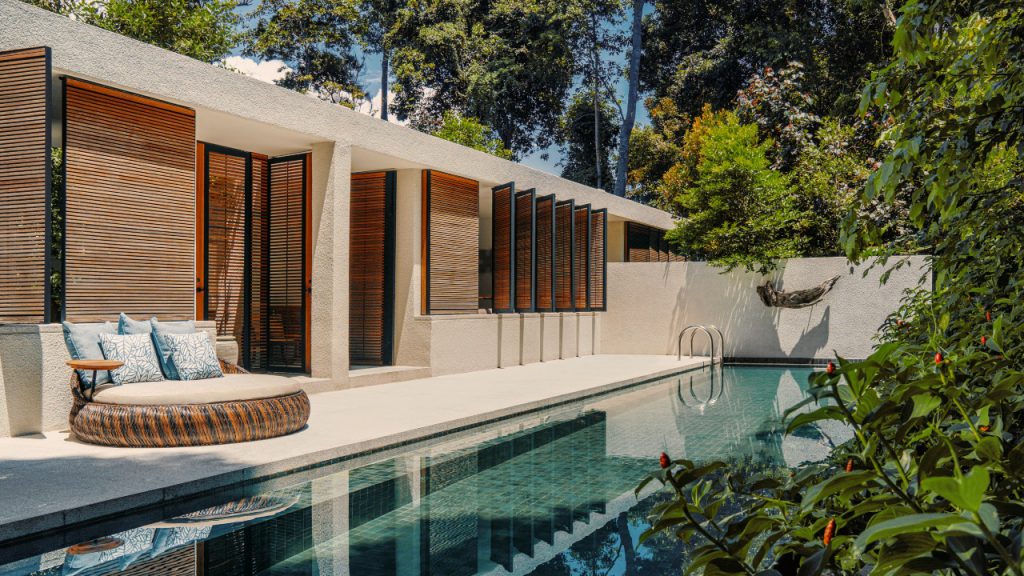 Highlighting the beauty of nature
To showcase the beauty of Desaru Coast, with its pristine beaches and rich bio-diverse surroundings to the world, we believed a cohesive masterplan was required. With DH1 as the single destination operator, we were able to bring in the right international brand mix to be built in unison with its natural surroundings. Renowned hospitality players such as Marriott, Hard Rock, Minor and Kerzner partnered with us which culminated in several firsts including Malaysia's first Anantara resort and the region's first One&Only. We are expanding our portfolio to include excursions into the local community, island hopping and luxury yacht cruises.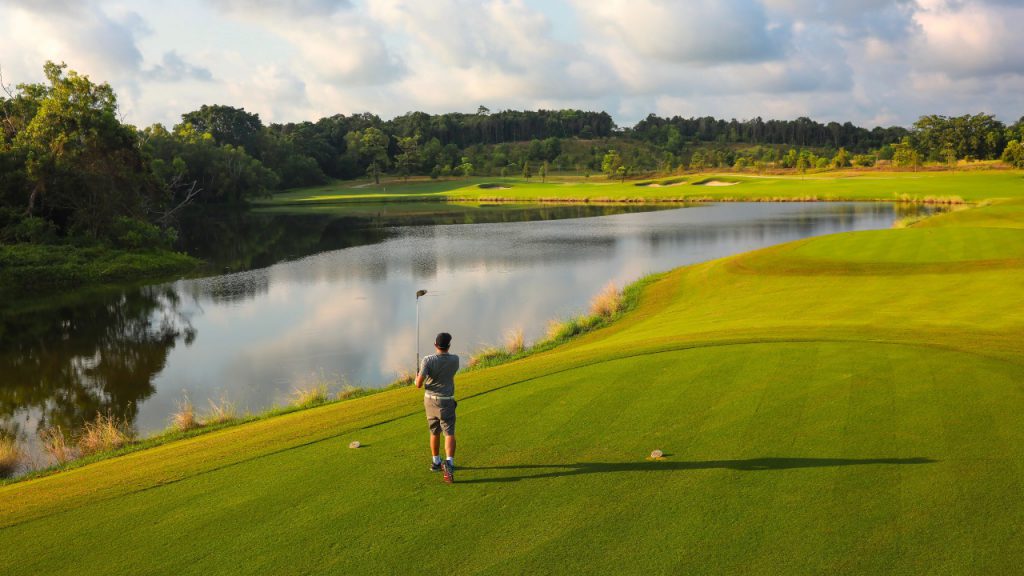 Game-changing opportunities
Today, the 45-minute highway drive from Senai airport leads anyone from Malaysia to us. By December, our Desaru Coast Ferry Terminal will be in full operation, and can accommodate 300 people at each arrival. Its opening will be a game-changer, offering direct access from Singapore and Indonesia – 90 minutes from Tanah Merah, 75 minutes from Batam and 45 minutes from Bintan.
These market opportunities go beyond those based in Singapore, with "fly & ferry" beach holidays enabling visitors, over a weekend, to experience the call of gibbons on a forest walk and squeeze in a few rounds of golf before heading back for meetings in Singapore on Monday. Cyclists will enjoy the scenic routes in any of the SUORI (Singapore-Johor-Riau) sites and guests from over the world can fly into Singapore and easily arrive for destination weddings. With three international airports within reach – Changi being one of the world's busiest, as well as Senai and KLIA – there is an estimated population catchment of 625 million within a four-hour flight radius, and 3.8 billion within an eight-hour flight radius.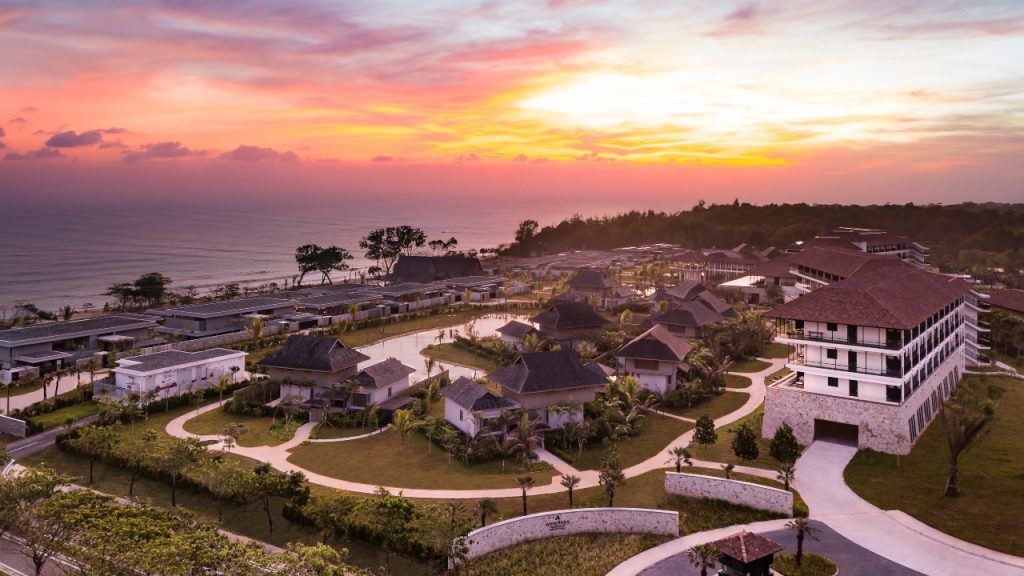 Days of COVID-19
With the pandemic, we never really had a full year of operations as a destination. For the little bursts of times were able to operate, we saw good responses. Many affluent Malaysians, who would normally be holidaying overseas, rediscovered their own backyard and that drove interest and demand. At the pandemic's onset, we applied health and safety measures that went above and beyond prescribed standards to ensure guests and employees feel confident, at ease and safe.
The perfect holiday according to Roslina Arbak
For me holidays are great but what makes them perfect are when it's spent with family and friends. We enjoy authentic experiences and one of my most memorable trips was to Bagan in the Mandalay region of Myanmar. Each time, I am amazed at how they preserve their ancient pagodas and stupas and how each one tells a different story. I love the views of these structures stretching into the horizon.
Another extraordinary holiday was journeying through the Swiss Alps. We took all modes of transport – cogwheel trains, cable cars and funiculars – to get to the peaks. Sunrise over the black sand desert around Mount Bromo in Surabaya is another experience I will never forget and, back home, I regularly go for walks in the 10 million-year-old rainforest of The Datai Langkawi. These authenticities in experiences are what we want for guests to Desaru Coast to leave with after their visit.
When checking into a hotel, my personal ritual is to unpack two things before anything else; my sleepwear goes on the bed and my toiletries on the bathroom counter.
Roslina's insights to calm and life goals
Recently, I have started practising Qigong. It helps me stay calm and focused, and is good for my overall wellbeing. I first heard about Qigong about 25 years ago over dinner and it left me fascinated and intrigued, by its methods and benefits. I didn't get into it then because it wasn't deemed trendy then, and I was largely practising yoga for many years, that is, until recently when my current yoga instructor re-introduced me to Qigong.
Looking back, I don't feel I have been taken away from a career in law. I feel I've been blessed with many opportunities and I've never turned down a challenge because each of them was a building block. In every move, stop and transit in my career, I have picked up skills, experiences and wisdom which prepared me for the next role. Life is a journey that will make you better for the next.