Languishing in the back of my closet are racks of neglected clothes from pre-COVID times – heavy wool coats, shimmering party dresses, a cerulean trouser suit – gathering dust (and worse) during a pronounced lack of events and international travel opportunities. The mammoth task of keeping them sanitised, refreshed, and in tip-top condition falls to the LG Styler: a brilliantly designed smart wardrobe that employs TrueSteam technology and a heat pump system to deliver flawless dry- cleaning sessions at home.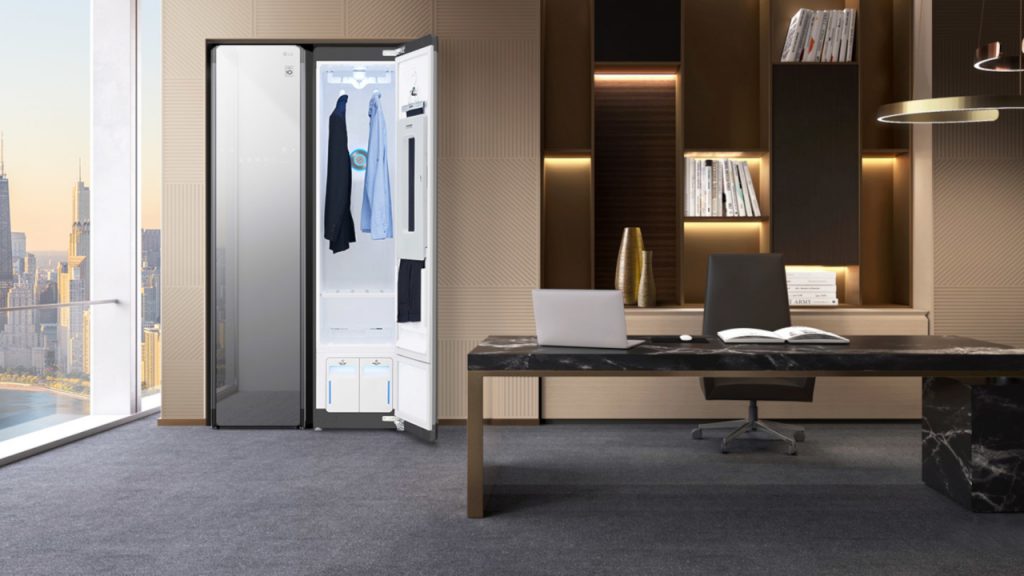 Newly launched in Malaysia by LG Electronics, the trademarked LG Styler (available in white or silver at a price of RM8,499) has been designed to reduce up to 99.9% viruses, bacteria, and allergens by utilising the power of pure water-based, chemical-free steam. Capable of handling a range of fabrics as diverse as alpaca, hemp, camel hair, and silk, its low-temperature drying system eliminates the risk of heat damage, while a patented Moving Hanger operating at 200 vibrations per minute quietly shakes away odours, dust particles and wrinkles. For those who appreciate a sharp suit – and who doesn't? – a pants press compartment integrated into the wardrobe door ensures trousers emerge with expertly precise creases.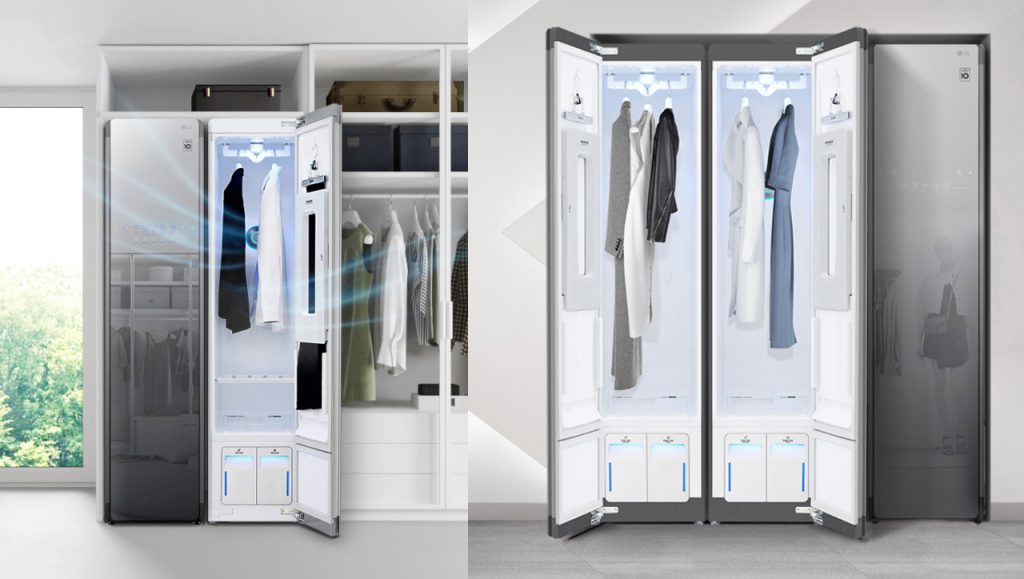 With the LG Styler installed at home, it provides a glamorous, ultra-convenient and effective alternative to conventional dry-cleaning, with the option of downloading customised programmes through the LG ThinQ smartphone app for special items – fur or leather, for instance. Maintaining a Wi-Fi connection between the LG Styler and the app makes it possible to keep an eye on energy consumption levels, add new care cycles, and remotely control wardrobe functions, all of which has proven satisfyingly addictive.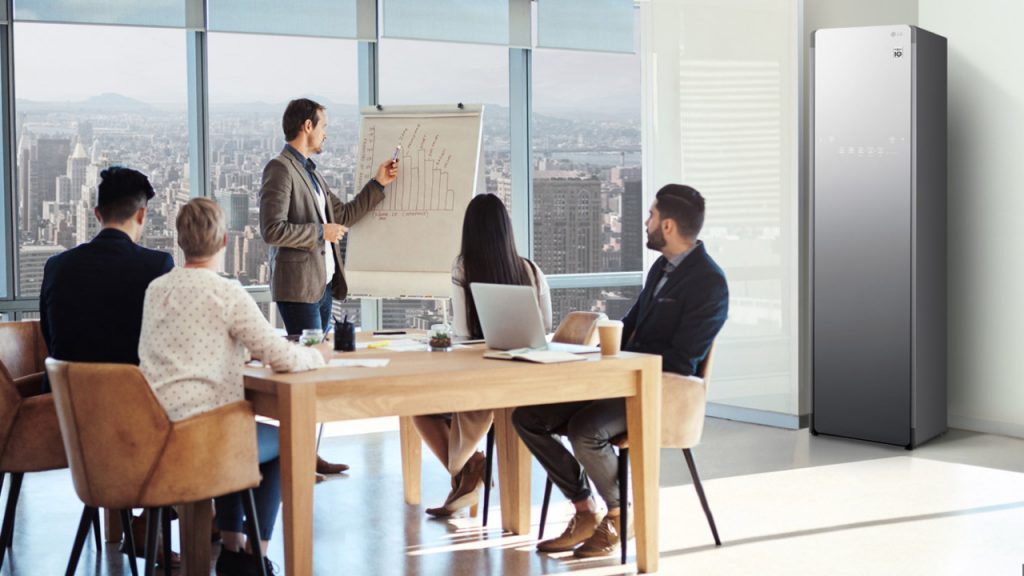 I now find myself cleaning everything from pillows to athletic wear and giving my most frequently worn items a much-needed refresh between laundry days, content in the knowledge that my post- pandemic look will be smooth, sleek, and perfectly pressed.
---