Scotch whisky, and Scotland in general, has a new destination in the form of Johnnie Walker Princes Street. In early September, the world's best-selling Scotch whisky brand opened a massive new visitor centre in the Scottish capital of Edinburgh: an eight-floor, 71,500 sq ft edifice that celebrates its 200 years of history and the liquid craft that is so beloved by consumers worldwide. The project took four-and-a-half years to realise and is the highlight of Diageo's £185 million investment in Scotch whisky tourism – the largest single amount ever put forward for that industry, which attracted a record 2.16 million people in 2019.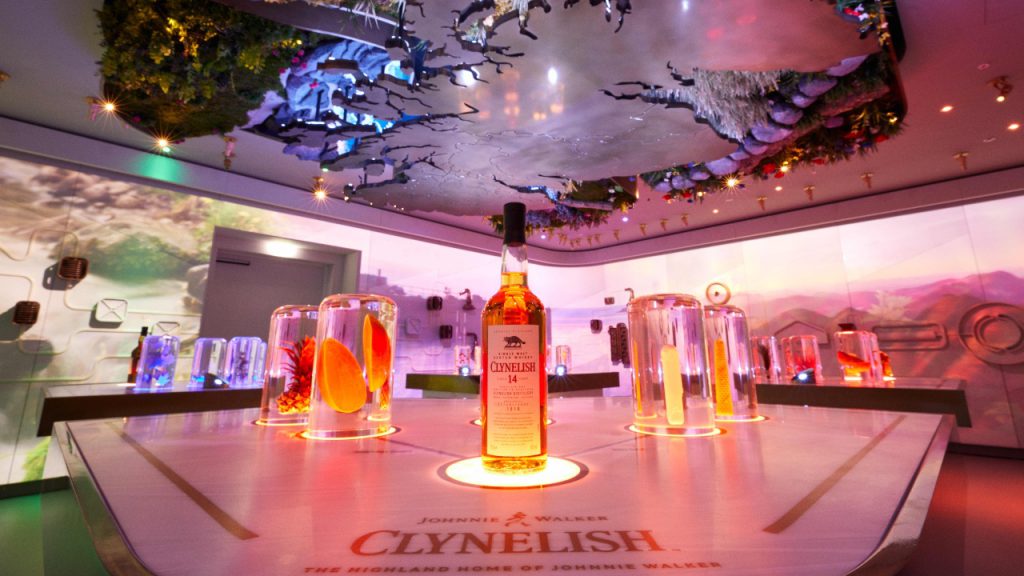 Visitors to Johnnie Walker Princes Street can expect a guided tour that relates Johnnie Walker's expertise and its quest for the perfect dram, using high-tech systems to provide the utmost in immersion. Each visit will be unique to the individual, as personal flavour preferences are logged, and drinks tailored to such. Over 800 flavour combinations are available – the brand claims it would take more than two years' worth of visits before any one person could try them all. The ground-floor retail emporium stocks all manner of Johnnie Walker products, with engraving and label-printing services on hand to create a bespoke memento.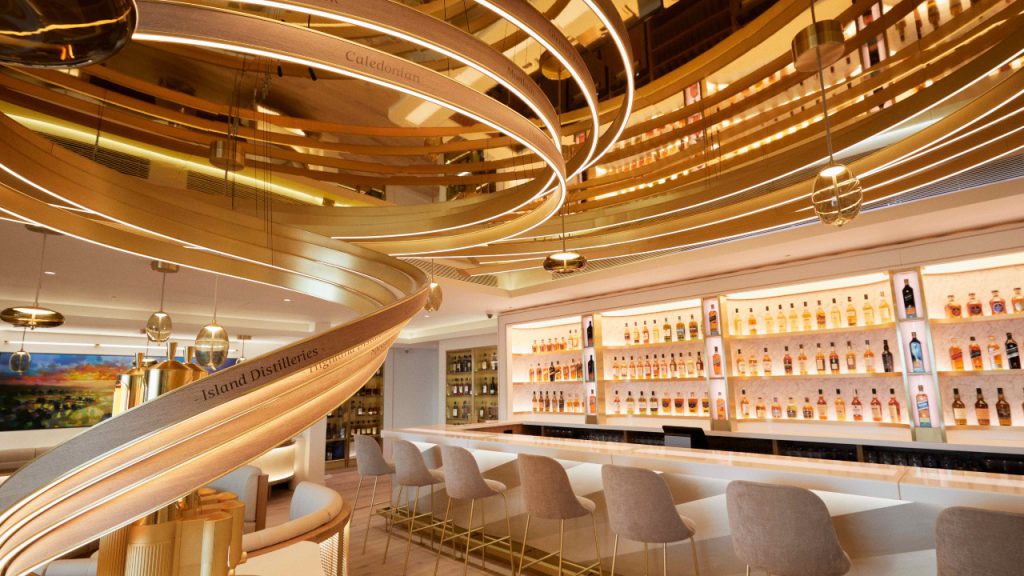 The rooftop of the Johnnie Walker Princes Street includes two bars and a terrace that overlooks the picturesque Edinburgh skyline. Here one will find the Explorers' Bothy, a bar that stocks over 150 different whiskies from all over Scotland, and 1820, which pairs cocktails with local cuisine. The cellar, meanwhile, is a treasure trove of rare casks quietly maturing, with samplings experiences available for dedicated whisky connoisseurs.
The space in which Johnnie Walker now resides is one of heritage. The building is many decades old, once taken up by the now-defunct Binns department store, and more recently House of Fraser. The 'B' emblem on the side of the building, and its cantilever clock (that was fully restored as part of Johnnie Walker's renovations) are well-known sights in historical Edinburgh. The torch has been passed, and the city now has a new landmark that pays homage to Scotland's most renowned export.
Johnnie Walker Princes Street is located here.
---