With the easing of international restrictions and provisions for travelling abroad announced by the Malaysian government, it will be a matter of time before a beeline forms for Hong Kong, the culinary capital of Asia. With Hong Kong's nearly 70 MICHELIN-starred restaurants, not to mention a cornucopia of local cuisines in tradition-rich Hong Kong neighbourhoods, the allure of its food scene is one that keeps visitors returning year after year.
To whet the appetite of its soon-returning visitors, the Hong Kong Tourism Board (HKTB) and the MICHELIN Guide presents a four-series video guide aided by a quartet of the city's famed chefs of Michelin-starred dining rooms.
Nicolas Achard, Managing Director of MICHELIN Guides Asia and CEO of Robert Parker Wine Advocate shares, "When the MICHELIN Guide was expanding out of Europe into Asia, Hong Kong was one of the earliest cities recognised as having fine cuisines. Since 2009, MICHELIN and Hong Kong have marked many milestones together. As one of the most innovative and dynamic culinary hubs in Asia, Hong Kong is home to authentic Cantonese cuisine as well as cuisines from around the world prepared by the finest local and international talents. We hope to capture the flavours of this passionate exchange, and of the people behind the scenes, to give viewers a taste of what they can experience when they visit Hong Kong in the future."
Each chef then takes the viewer deep into Hong Kong neighbourhoods; Yau Ma Tei, Wong Tai Sin, Tai O and Aberdeen, to uncover the secrets of their culinary playbooks. From here, viewers may appreciate the unique customs and people of this world metropolis, and perhaps add a few more experiences to what is very likely a burgeoning travel wish list.
EPISODE 1: YAU MA TEI WITH VICKY LAU, TATE DINING ROOM 
Lau, Asia's first and only female chef helming a two-MICHELIN-star establishment – Tate Dining Room – brings viewers around her neighbourhood of Yau Ma Tei in West Kowloon. "This area is where the old meets the new; with so much to discover especially if you are looking for something authentic and truly Hong Kong. It is a heaven for food lovers as this is where we find gadgets, ingredients and delicious food but there's so much authenticity to offer. For instance, the Yau Ma Tei Fruit Market (also known as Gwo Lan) is a well-known Hong Kong historical landmark, where there is an abundance of fruits – many interesting ones that sometimes we do not get to enjoy or encounter daily. The pandemic has greatly affected overseas shipment, but I see this as an opportunity to discover and use more local produce for my creations. I am really excited to show the side of Yau Ma Tei, especially from a chef's perspective!"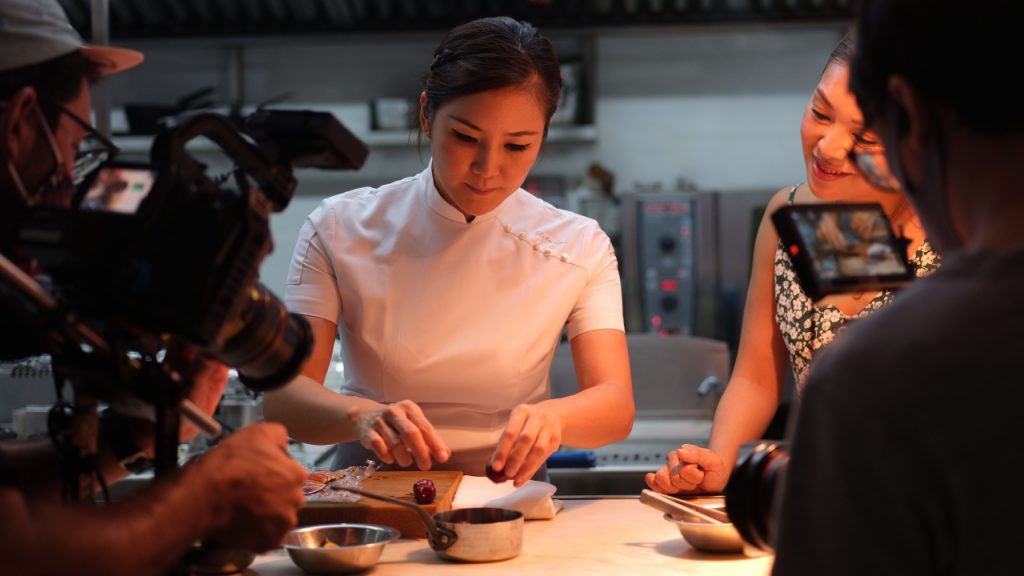 ---
EPISODE 2: WONG TAI SIN WITH SHANE OSBORN, ARCANE 
Australian chef Osborn is a dab hand at cooking, having earned a MICHELIN star in London before decamping to Hong Kong and establishing his solo one-MICHELIN starred Arcane restaurant. Local sourcing has become a bulwark of his method, "not only do we get the freshest ingredients; we are also supporting the local farming community." On his trip to Wong Tai Sin in the New Kowloon, he experiences serenity at the Chi Lin nunnery. "I was blown away by the Chi Lin nunnery, the tranquility of this area surprised me the most, especially as it's so close to one of the world's most heavily populated districts."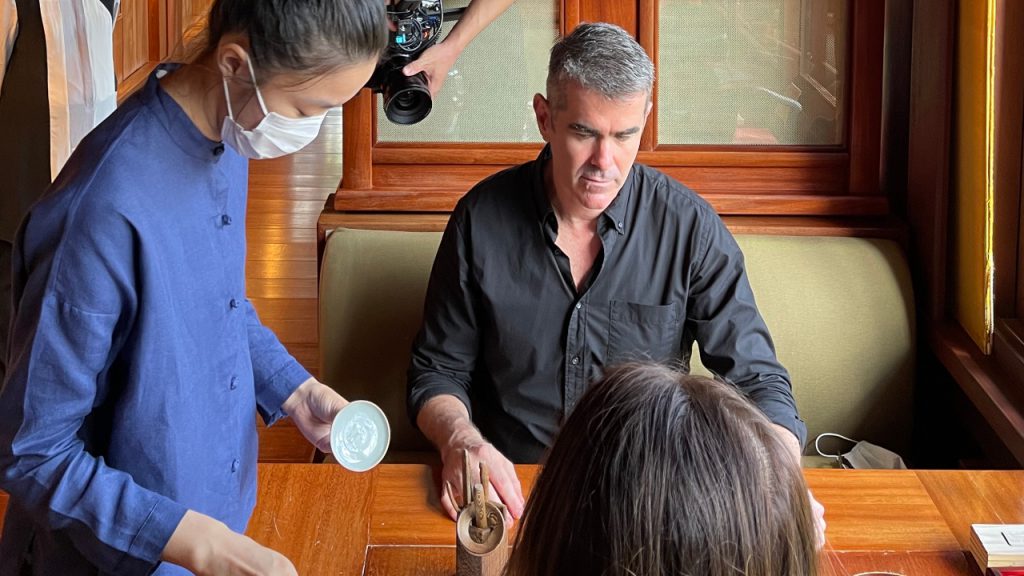 ---
EPISODE 3: TAI O WITH VICKY CHENG, VEA 
Cheng, who has spent two decades cooking French cuisine, returned to his roots with Chinese-French refinement which earned his restaurant VEA a MICHELIN star. His take on food comes through on the videos which showcases the beauty of Hong Kong's multi-faceted culinary options, be it street food or that of MICHELIN-starred restaurants.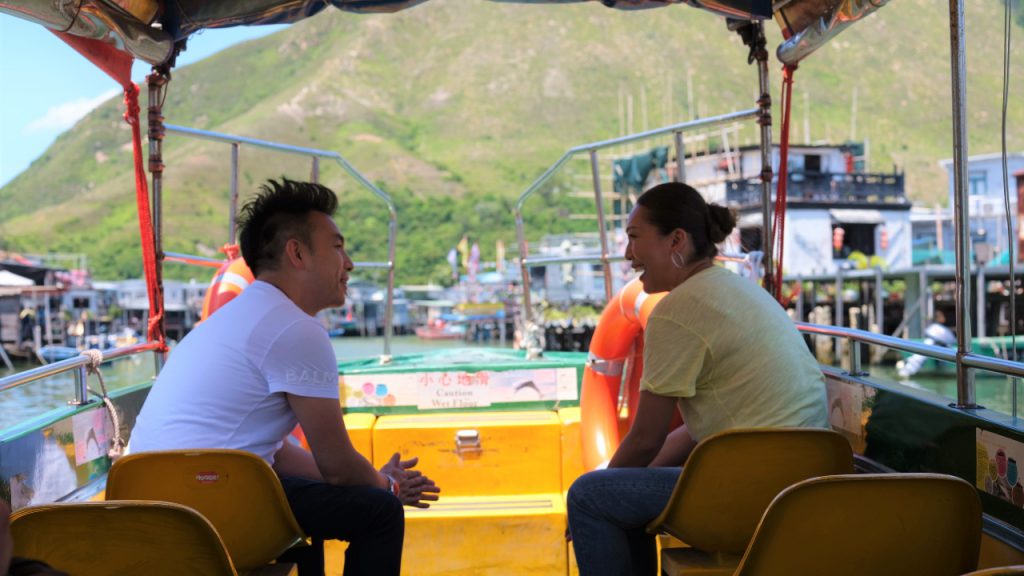 Of his excursion to the fishing town of Tai O – located on Lantau Island – he says: "one of the most beautiful things that I really enjoy about Hong Kong is that one minute you are in the centre of a financial district, and 15 minutes later you are the in middle of a forest, hiking with nothing around you. This is truly the beauty of Hong Kong as we are in the centre of many great cities and countries around us. I hope visitors can also see what I see; through the lens of someone who was born here, lived abroad and came back; what's special about Hong Kong, the places that I like to go, things I like to buy and ingredients I like to cook with."
---
EPISODE 4: ABERDEEN WITH DANNY YIP, THE CHAIRMAN 
Restauranteur Yip, known for his refined Cantonese cuisine, beats a path through the main island and across the Hong Kong neighbourhoods to Aberdeen. Yip, a Hong Konger in heart and soul, loves walking around the city on foot. "When we explore the Hong Kong neighbourhoods this way, we can feel the beat of the city and be able to see what's in between tourist spots. Those in-betweens are hidden gems that are often the most memorable. That is why we use locally sourced ingredients, products from local condiment stores and seafood from local fishermen as much as possible."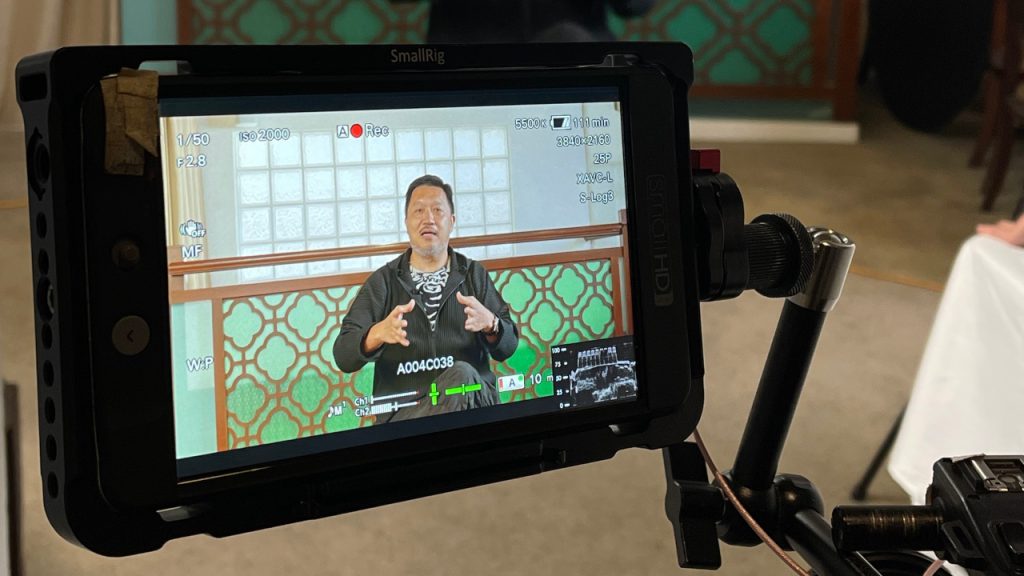 For him, the many talented chefs to have emerged in Hong Kong over the past decade have been a great source of motivation for him as a chef. "Being a chef has eventually become a cool thing in the city. They are well connected with other parts of the world, socially active and ready to change. The culinary scene in Hong Kong has never been this vibrant and full of energy. I hope that it will stay that way: diversified, personal, creative, and interesting."