This year was never going to be easy for most of us – and Akâr Dining has had its fair share of challenges, namely in the form of a protracted ban on dining in during 2021's Movement Control Orders. "It was quite brutal," Chef-Patron Aidan Low acknowledges. "Takeaway was obviously an option, but it's never sustainable for a restaurant like us. We had to pivot into more travel-friendly items, which could be very restrictive – it didn't offer much room for creativity and what we love doing."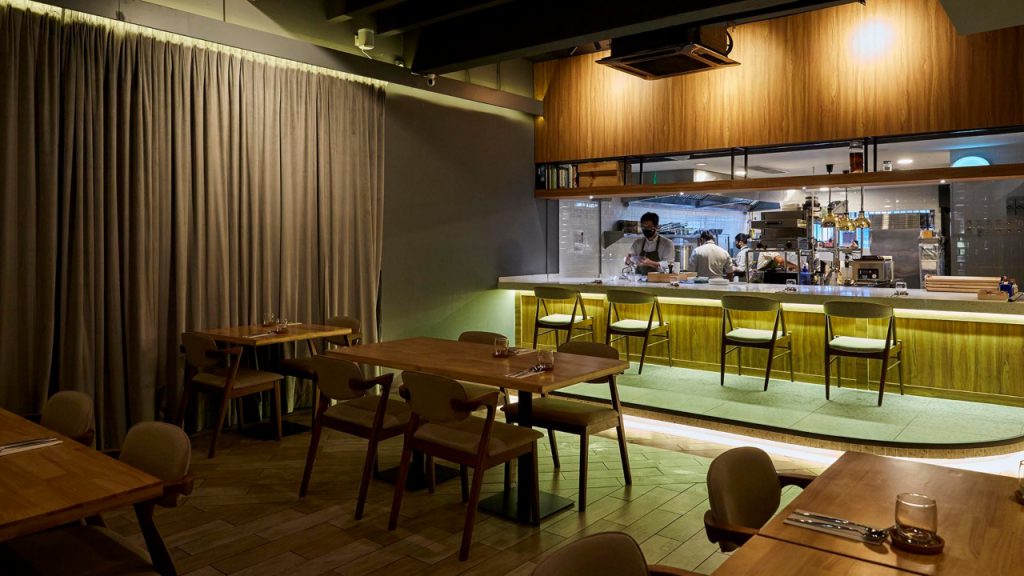 But at long last, their doors opened in mid-September. The team at Akâr Dining have been in their element once again, turning out dishes of the same startling quality that first captured the attention of Kuala Lumpur's fine dining scene when they opened at the beginning of 2020. Low's finely tuned ability to take French classics and transform them into something original, exciting, and unmistakably Malaysian is as sharp as it ever has been – the proof being patently obvious in their seasonal carte blanche menu.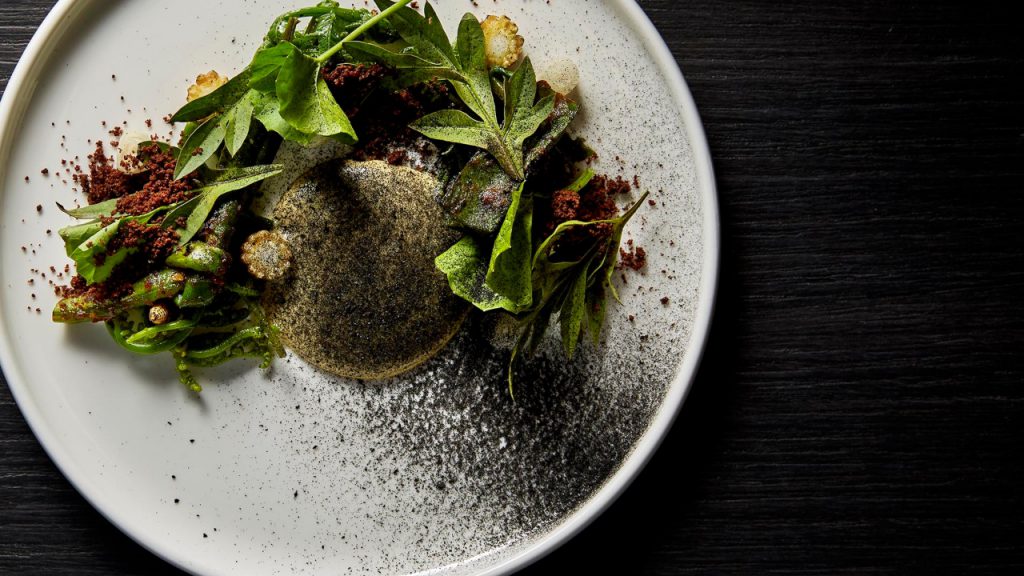 Over six courses, Akâr Dining embraces the type of cooking it has always celebrated – a steadfast incorporation of local elements, slow fermentations without shortcuts, and ingredients that never fail to stir up interest – and showcases several new touches. There are elements from their Hommage takeaway menu that have slid into their dine-in menu, such as the seafood quenelles with prawn butter and sauce matelote, lemongrass-infused Basque cheesecake, and bagna càuda sauce. "It's something I thought was worth sharing," Low says, "And it's a lot better – a bit fresher – at the restaurant."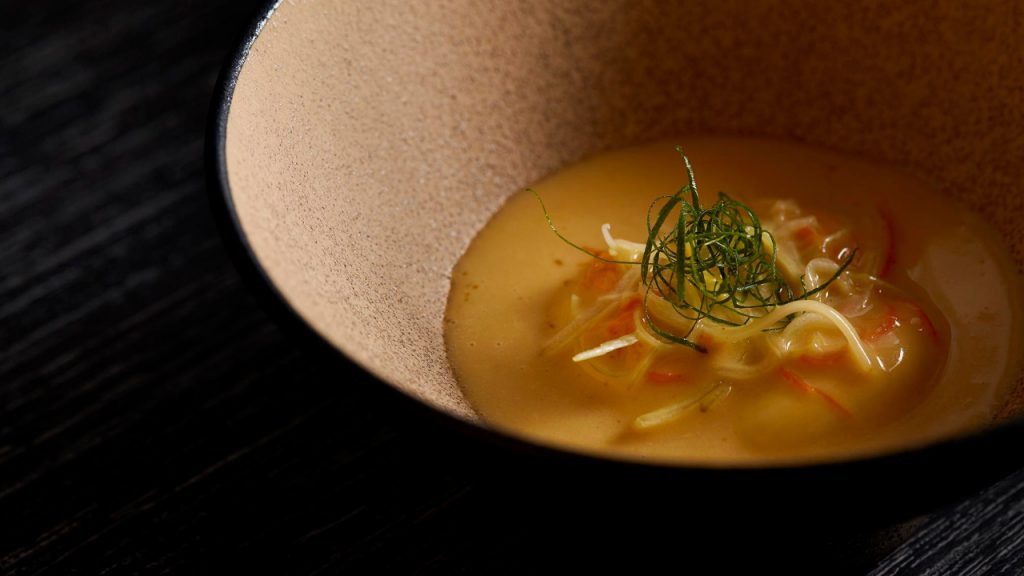 Meanwhile, their signature Terroir has received another update ("This is my last version!" he exclaims, having created eight variations), presenting a different mini Malaysian vegetable patch dotted with peppery pegaga leaves, potato and kerisik soil, and fingernail-sized baby sweetcorn. At its epicentre, like so much of Akâr's cooking, is Low's admiration for home-grown produce: "I find pleasure in working with all these ingredients that people don't seem to care about, like local vegetables that I feel are really underrated and underworked.
"It's about trying to pull them out from my point of view, and not forgetting what we are as a restaurant." The same rule applies to a tartare of Pulau Ketam tiger prawns laced with an XO sauce sauce patiently brewed in-house during the lockdown months, and fibrous kukur mushrooms braised over two days until they resemble a pulled meat stew.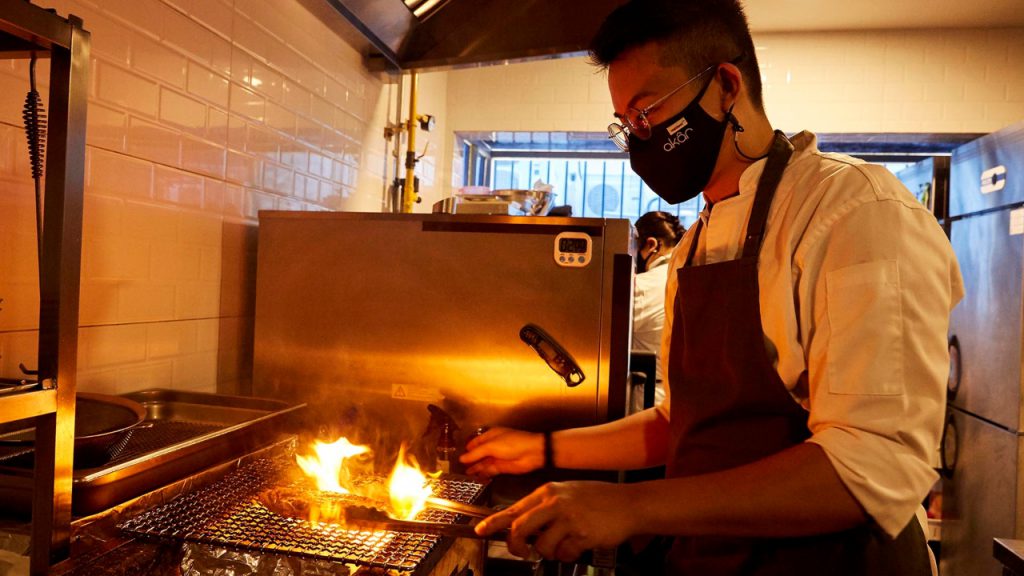 And while loyal returnees to Akâr Dining may rejoice at seeing the blush-pink aged duck once again, now slightly spicier from the addition of Szechuan pepper, an ingenious rendition of chou farci deserves equal attention. Perhaps a French staple encountered during his two years at Olivier Nasti's two-MICHELIN-starred restaurant 64° in Alsace, Low brings it into a Malaysian context by stuffing cabbage with Rawang-bred rabbit, chanterelles, and Wagyu fat. Instead of using cream, he bathes it in a white paitan broth marbled with green turmeric leaf oil – and it is rich in flavour, ever so slightly gamey, and entirely memorable. With rabbit on Akâr's menu and amuse bouches like grilled beef heart, does that mean Malaysian gourmands are seeking off-piste adventures in fine dining after a long absence?
"I guess people are ready to take something a little more provocative, in a way," Low says thoughtfully. "I think that gives us better freedom to express certain things we couldn't two or three years ago. It's definitely in the right direction now. COVID is the only thing that's holding us back: when it's over, we can go full-on and do everything from top to bottom."