The facelift of the Lexus ES 250 consists of little in the way of major changes – the lights have been tweaked, of course, and the centre screen is now angled slightly towards the driver. The powertrain has not changed at all, either, consisting of the same 2.5-litre inline-four that is capable of 204bhp and a 0-100km/h time of 9.1 seconds. But it comes with a whole new attitude change as well, as it is now available in the top-tier F Sport variant (from about RM345,000 with SST exemption).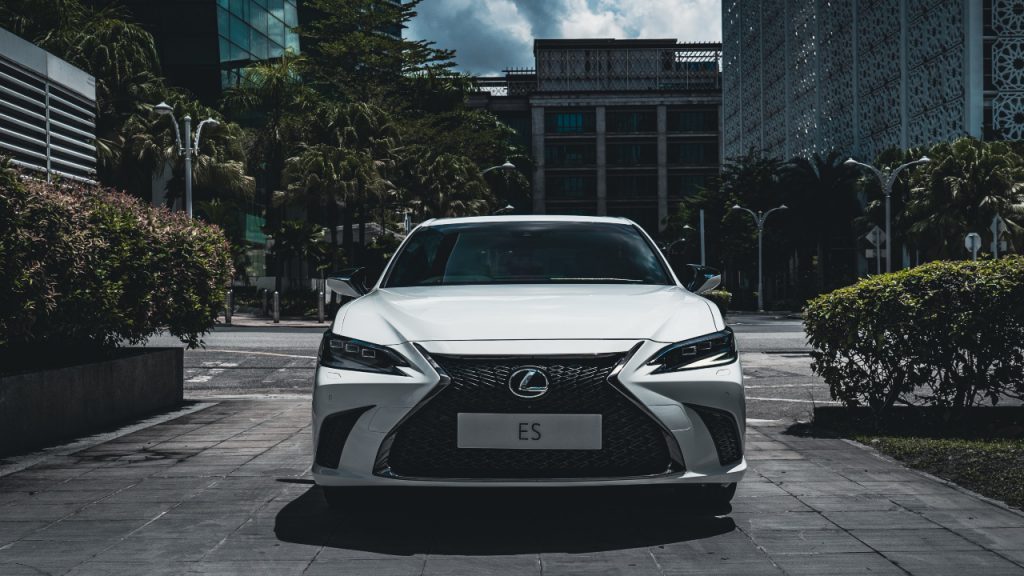 A mid-sized executive sedan the Lexus ES 250 may be, but the sporty new accoutrements are a natural fit for the edgy exterior that has been a Lexus hallmark for the last few years. Indeed, the ES had something of a coupe-like swoop to its profile. The aggressively pinched front grille, as tall as ever, now has a darkly finished mesh pattern of interlocking Ls. Nineteen-inch alloy wheels (one inch more than those on other variants) lend a more menacing stance.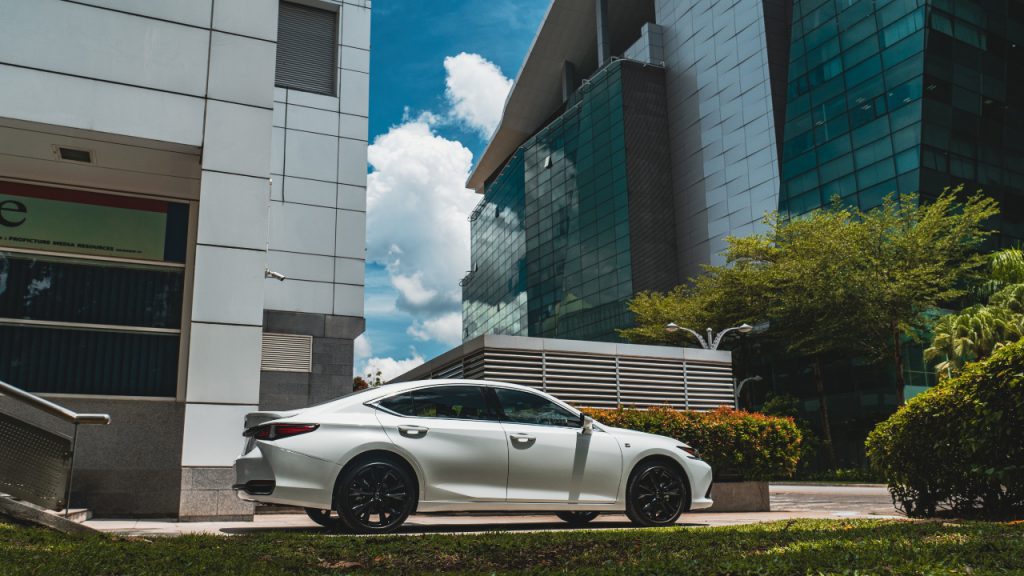 Inside the Lexus ES 250, aluminium trim and bucket seats have found their way, along with an option of two-tone red-and-black leather upholstery that is a natural choice for the F Sport. The three-spoke, leather-covered steering wheel feels luxurious, but the added perforated texture and aluminium paddles enhance the feeling of dynamism. It never veers into the territory of gauche, however – the new additions do maintain a sense of executive restraint.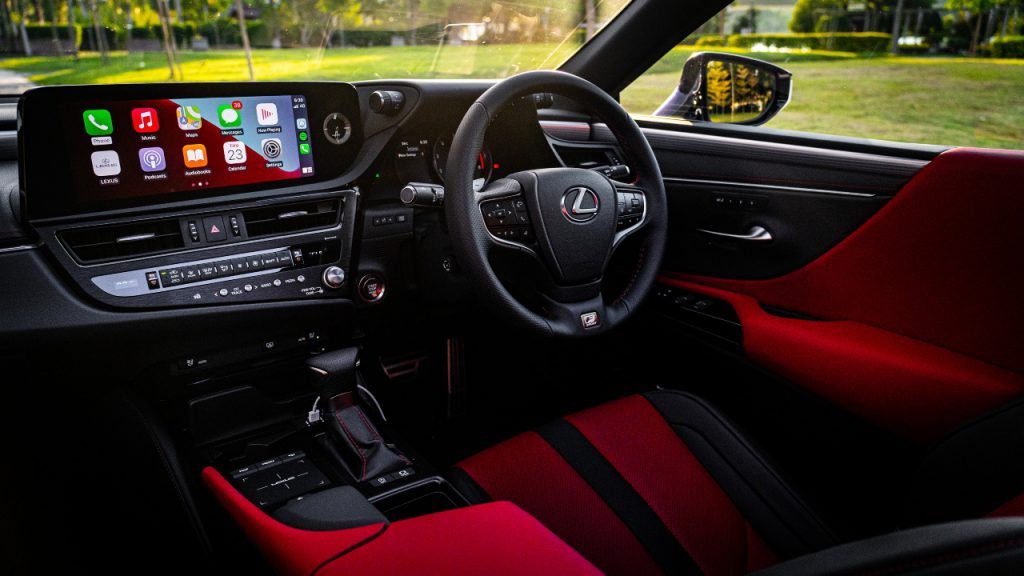 Of course, it is still the classic ES, the backbone of the Lexus line-up. As such, all its sophisticated touches remain untouched – dampers in the chassis, for instance, to reduce vibration and noise, and a full suite of safety and driver assistance features that includes pre-collision brake assist and radar-guided, stop-and-go cruise control. All the sporting touches of the F Sport variant are, after all, just another layer of fun on top of an eminently modern, practical, and thoughtful four-door.