In his first two decades as a Japanese chef, Makoto Saito – known to his patrons as Chef Sam – honed his craft in a traditional Japanese restaurant in Tokyo, serving alongside his jazz-loving master. Here he learnt all the intricacies of running such an establishment– not just in the preparation and cooking, but building life-long friendships with those operating at the fish markets. Following his two decades of service, Chef Sam was overtaken by wanderlust and duly found himself in Australia and the Middle East, before arriving in Malaysia four years ago, where he founded Sushi Hibiki.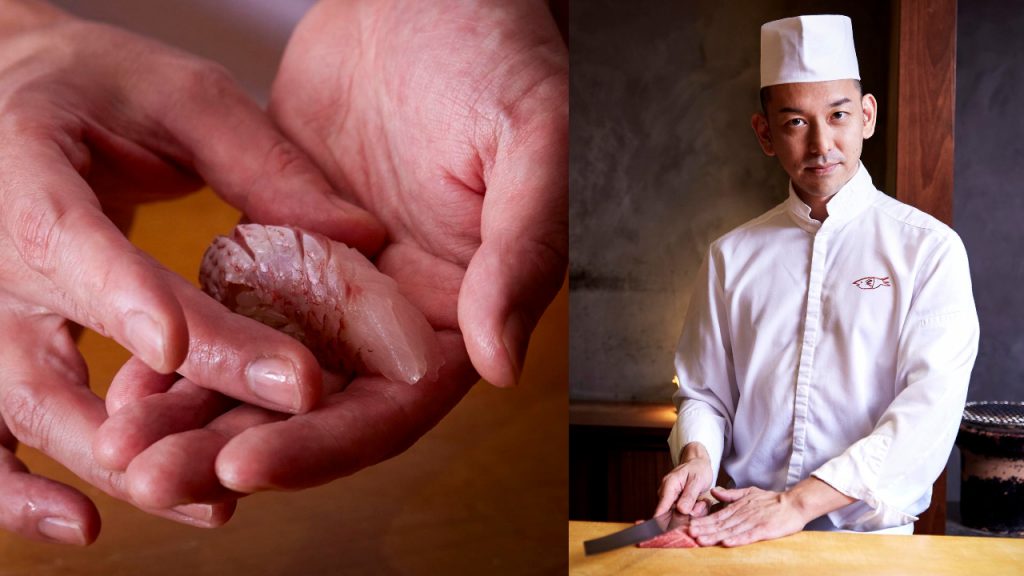 For Chef Sam, who is both owner and head chef of Sushi Hibiki, the restaurant's raison d'etre is to offer a space where patrons become friends. This is very much a throwback to where he started out; a restaurant which sits away from the international gastronomes' throng, frequented almost wholly by a local clientele. He was further emboldened to launch this idea in Malaysia by virtue of his close ties with the fish markets in his native Japan. Many of those he now calls best friends were his contemporaries in apprenticeship during their early days, and he could rely on them to provide the necessary seasonal and premium ingredients which don't always make their way to Tokyo's own establishments.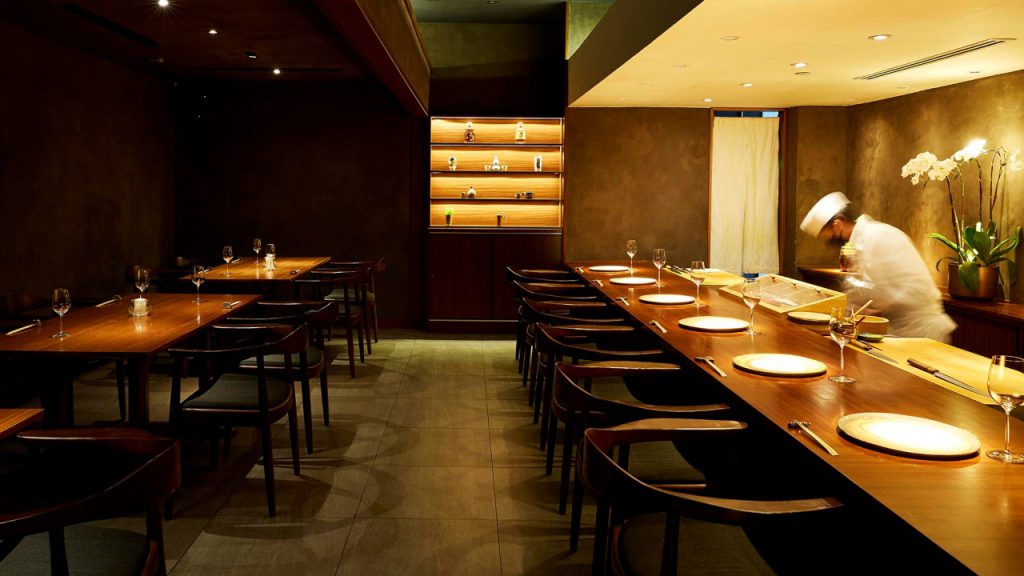 Hibiki – a multifaceted word meaning 'echo' or 'reverberation' in Japanese – is used by Chef Sam to describe his philosophy. "I want to create a space that shapes the special experience – of our diners enjoying the sushi and also the company." This idea of resonance and a pleasing hum is what envelops you as you step into the outlet. First timers may find the restaurant, situated at the basement of Four Seasons Place, a bit difficult to locate and, according to Chef Sam, would-be diners have even given up their dining reservations because of that. However, those who do make the effort will not be disappointed at the space that awaits. Designed by Fumihiko Sano, Sushi Hibiki offers the cosy appeal of a private dining space with minimalistic accents, enabling you to fully immerse in the culinary journey ahead.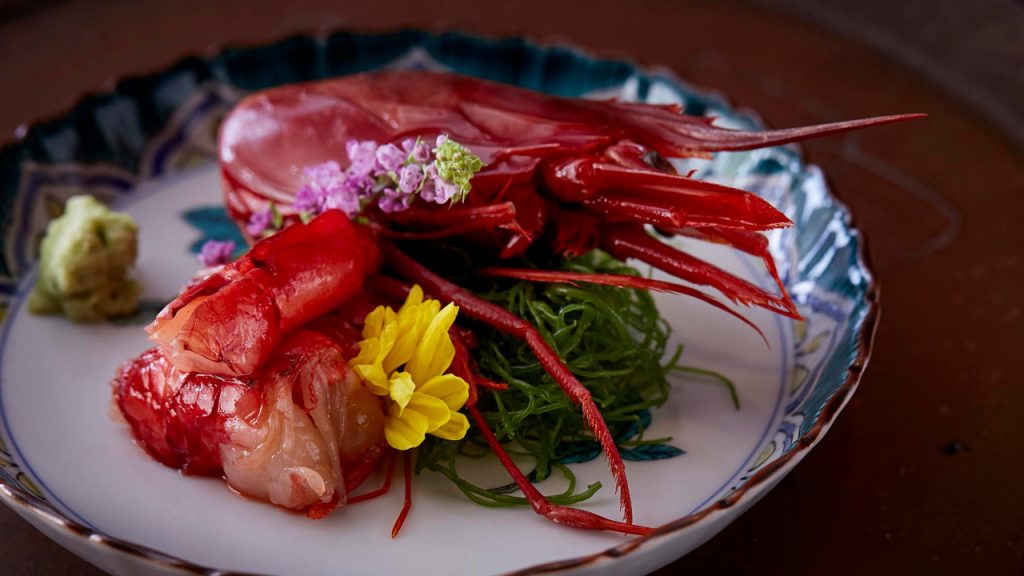 Here, the deep-rooted understanding of techniques and ingredients presents itself in curious ways. The Uji Sencha is deep-steamed and cold-brewed to achieve a perfect taste (heat turns it astringent but the icy temperatures bring forth umami notes). Then, as you settle into the omakase menu (a premium omakase starts at RM750++), the lilt of jazz – something that Chef Sam picked up from his earlier days – becomes the auditory background to the omakase.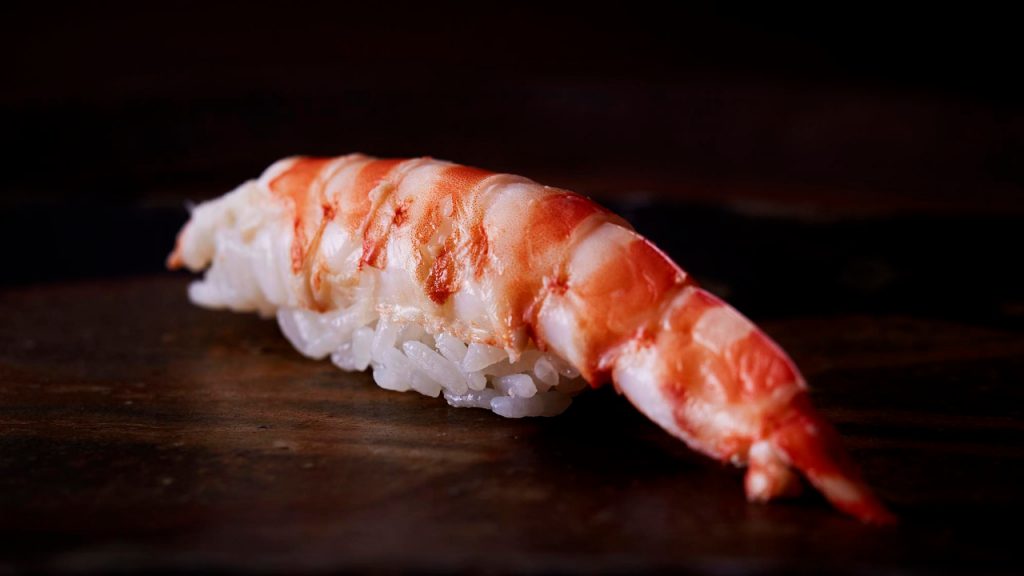 To open, an autumnal cornucopia is offered with Pacific saury nestled between young gingko, shaved chestnuts, mushrooms and plum sauce. The menu here naturally adheres to the ingredient season, which is why you find Shanghainese hairy crab used to add new layers of umami to a kani salad, comprising blue crab from the waters off Miyagi prefecture, mingled with chrysanthemum petals.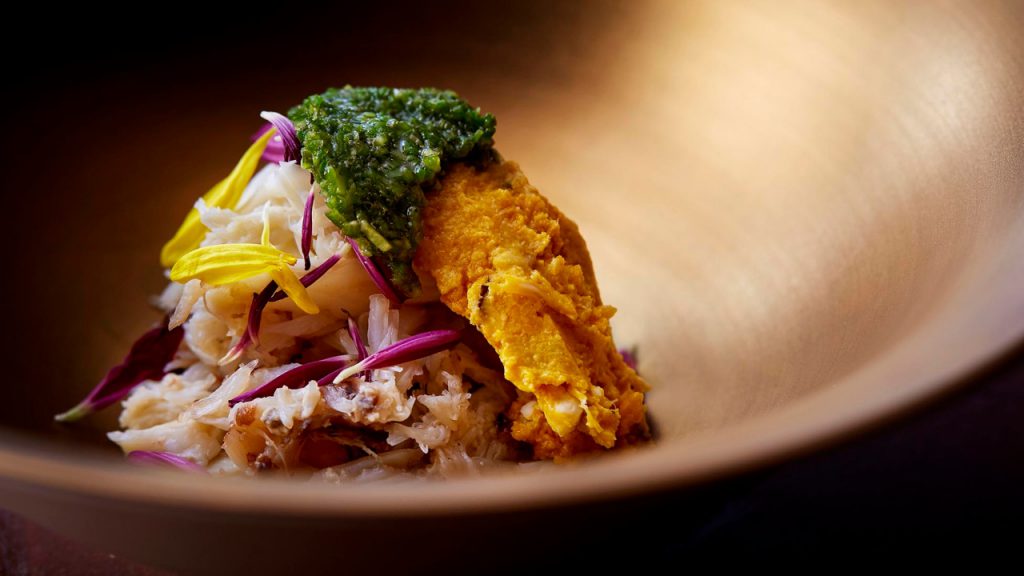 Perhaps one of Chef Sam's most popular offerings, the Dobin mushi, is a journey by itself. Here, he extracts the sweetness of Tai and then adds generous slices of prized Matsutake mushrooms to add an incredible aroma to the double-boiled broth.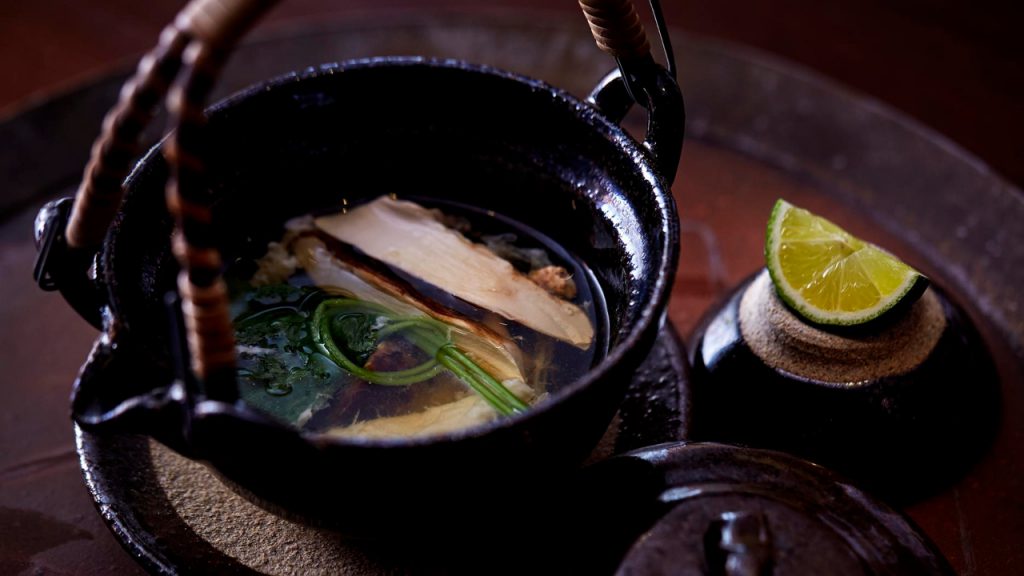 Along the way, diners start discovering various points of interest in the space, the focal ikebana behind the counter, the distinct chopstick holders and even the chopsticks themselves, sourced from Ichihara Heibei, the oldest specialist store in Kyoto. This over 250-year-old institution makes approximately 400 kinds of chopsticks, including the narrow tapered ones which are usually the reserve of chefs, who require it for precision and greater tactility.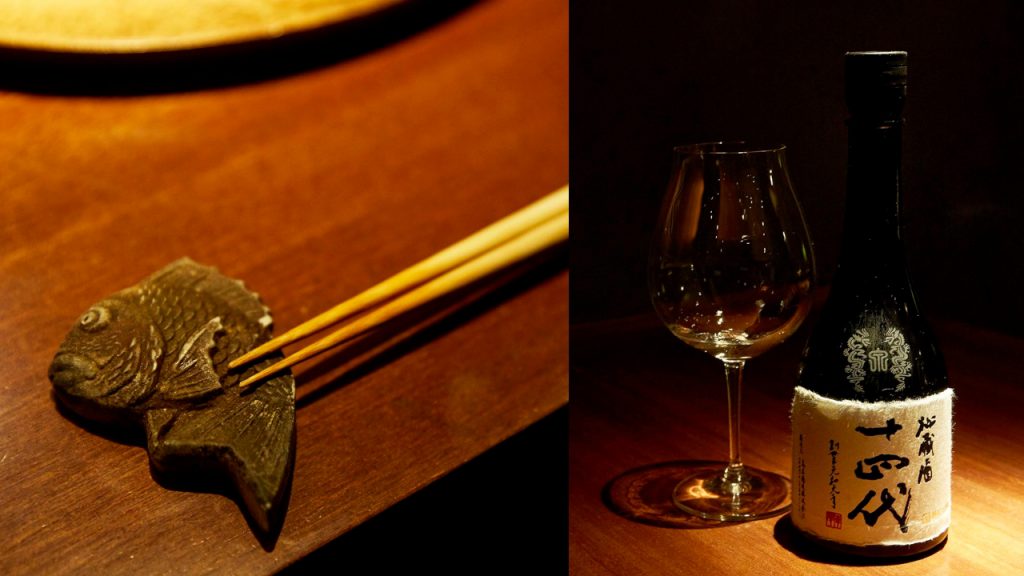 Chef Sam himself maintains a cheery disposition, frequently chipping in with insights into the why and how of his dishes and even displaying a giant encyclopaedia of fish to those questing for more. His deep ties with the producers of Japan's finest also means that he maintains a veritable cave of treasures, from the 14th-generation Juyondai ultra-cult sake to a delicious Okayama craft gin which he personally sourced during his travels back to Japan.
Courtesy of his globe-trotting career, the menu also incorporates an eclectic use of Carabinero shrimp, served on a bed of kelp and freshly grated wasabi.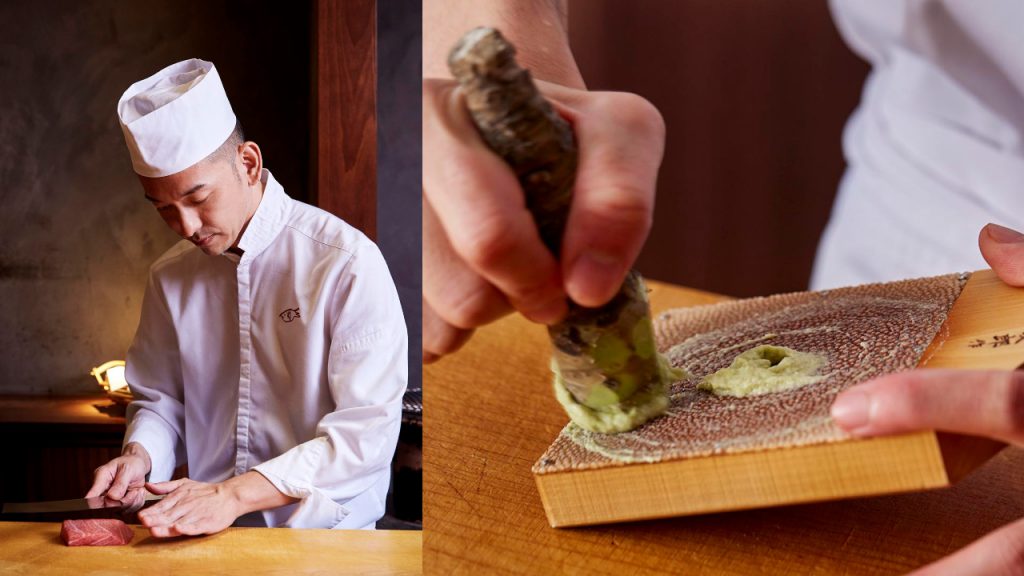 Meanwhile, the tempura course features a crispy and lightly battered shiro-amadai (white horsehead fish), brushed and double fried to ensure the scales flake up for a crispy texture. This is then aided by mineral-rich Ishigaki sea salt harvested off Okinawan waters. As the menu develops, you discover how the chef's long training has made him a consummate master of sushi, with him expertly melding the slices of otoro, Japanese geoduck and a lightly grilled seabass – to tease out its flavourful oils. The moreish monkfish liver is topped with grated yuzu to optimise the juxtaposition of creaminess and citrus, and the entire omakase sequence is calculated to express both his learnings and the seasons. Here in this undulating calm of gastronomical progression, you eventually ascend to the point where the essence of hibiki – in this case that pleasing hum – becomes magnified into a sense of contentment.
Sushi Hibiki is open from Tuesdays to Sundays for dinner. For reservations call +603 2391 9008.
---
Photos: Law Soo Phye