Despite a pandemic-inflected hiatus which has curtailed movie-going activities, the dynamism of Golden Screen Cinemas (GSC) during the period was laudable. GSC, being the largest cinema operator in Malaysia, has since emerged from the lockdowns with a 40 per cent increase in its number of screens, a brand-new in-house merchandising platform (called Keepsake), and a resilience borne of solidarity – where not one single permanent member of staff was laid off due to the pandemic. Its long-time CEO Koh Mei Lee, who has assumed the CEO role since January 2002, is herself a testimony of how love for the big screen can translate into a life-long vocation. In April this year, she was conferred the rank of Knight (Chevalier) – the French Republic's second highest national order – by the country's National Order of Merit for her long-standing commitment to the development of French culture through cinema. Here, she shares how the magic of movies has led to GSC's continued development, her star encounters and most favourite film role play of all time.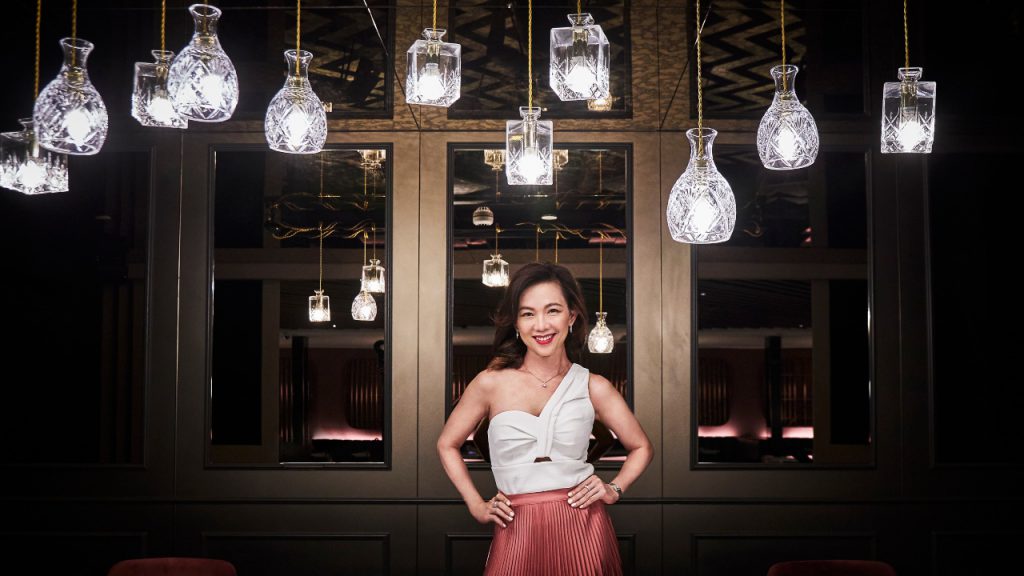 The old Odeon sparked the love of cinema for Koh Mei Lee. She still recalls the original thrill of movie going.
I remember going to the movies in the old days; the dressing up, the grandstand and circle seats, the smell of popcorn. Seeing the next change there was the only way we would know what was coming up. And at the time there was so much hustle and bustle, because theatres had up to 500 seats. It was all very exciting. When you go into the hall, the heavy grand curtain opens up and you are transported to somewhere magic. And that's a feeling and experience which we want to transmit to people today. That communal experience where you laugh and cheer together.
Part of the joy of cinema is how one generation overlaps the next. These shared experiences are also augmented by our new offerings; a gastrobar at Aurum, playgrounds at some locations and we're also starting our own cafes. It's really a place where relationships are formed.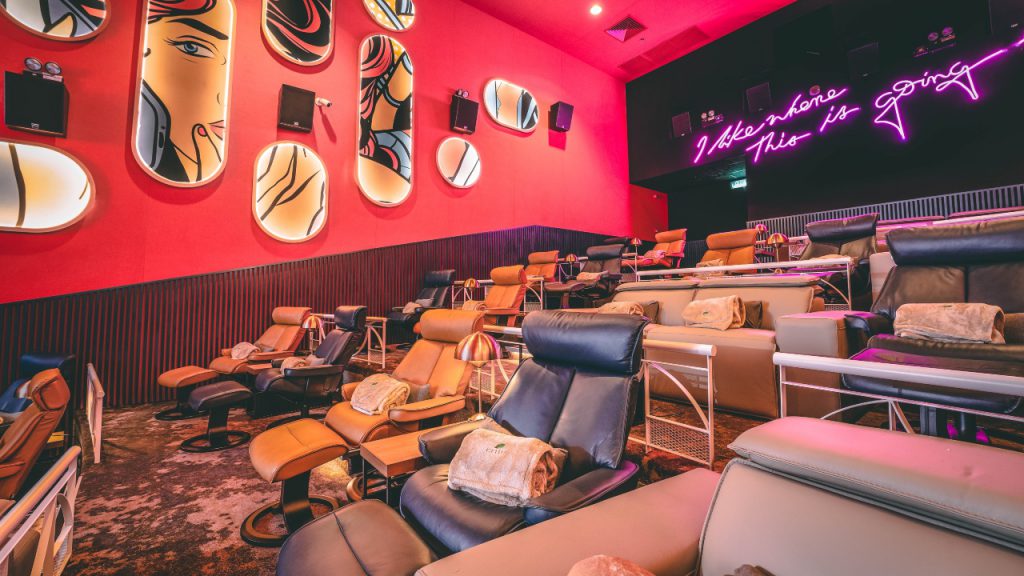 Naturally, the pandemic was hard but it also brought opportunities. Here are the silver linings and hard-earned business lessons she gained
The havoc from the pandemic was unprecedented. We had to close for almost a year while focusing on cost management. But there were silver linings; everyone played their part, the camaraderie and tenacity helped us through as a group. We innovated from being a primarily brick-and-mortar business, to selling concessions and merchandise online. We got a social media buzz going too, staying connected to people with pop culture memes and growing our followership to 2.6million.
Recently, we made a strategic call, to acquire 18 of MBO's assets. It added an additional 143 screens to our existing count of 348, and bringing our total locations to 52 nationwide. We are convinced that with the addition of these valuable assets, we are better positioned for recovery. The next six years will see us coming up in key areas; Bukit Bintang City Centre, Sunway Iskandar in Johor, doubling our presence in IOI Putrajaya, and introducing new-to-market concepts at The Exchange TRX Mall.
Koh Mei Lee's most important and valuable business lessons
A successful group triumphs over the individual. When we had to make sacrifices, we all did. Ideas came in from all sides and suggestions were implemented very quickly. We are still witnessing the economic recovery, but we have come out of the lockdown being a much stronger and resilient unit than before.
What Mei Lee most looks forward to with the return to normality
This is a good time. We have a lot of movies postponed from last year. We have Shang-Chi playing. Then The Eternals. Venom. The Kingsman. The much-awaited No Time To Die. The other one to look out for will be Matrix: Resurrection. Spider-Man as well.
Favourite movie of all time?
I've had many favourite movies. Probably the one I've rewatched at least three times is La La Land. It has a fabulous cast with great chemistry and a fun storyline, as well as memorable music that you can sing and dance along. It really connects with me because I'm in the industry as well.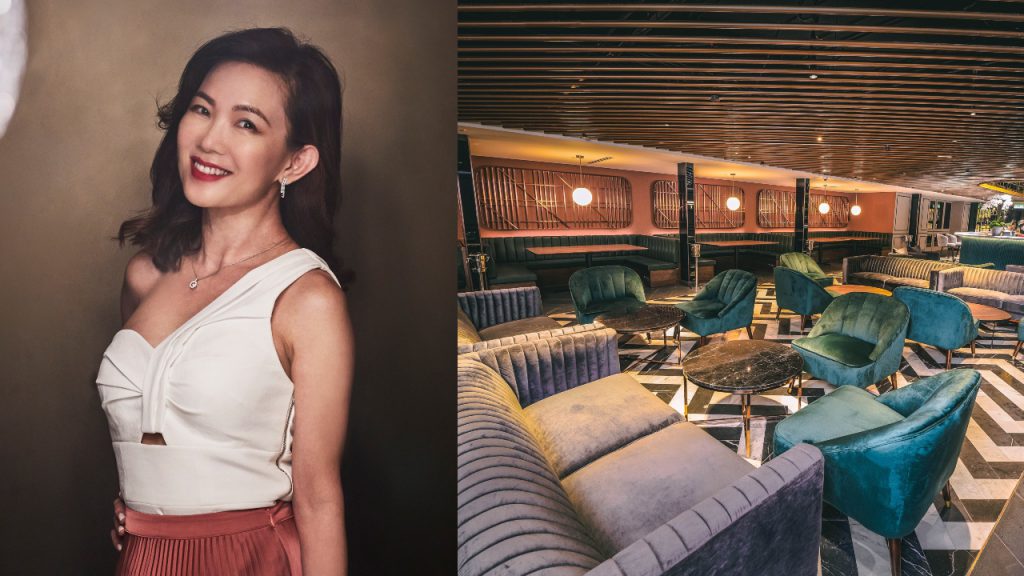 Most memorable movie star encounter?
My best movie star encounter had to be when Adrien Brody and John Cusack came to town to promote the movie Dragon Blade during the 2015 Chinese New Year. We even had lou sang together. It's rare to have big Hollywood names coming to Malaysia and I've been a big fan of Adrien Brody since The Pianist, so I could observe his real-life character which was actually quite similar to the roles he plays; moody and quiet.
In the last Cinema Con that I attended, I saw Tom Cruise up close and personal who showed how he performed some of the stunts in the new Mission Impossible flick. In the same convention, I also saw Cher who looks fabulous. She was promoting Mamma Mia and sang Fernando live, a really powerful experience.
Mei Lee's morning rituals
I start with deep breathing exercises for ten minutes and then I focus on my to-do lists.
Things in her life that's still analogue
I love to read; I still prefer to read books and use bookmarks!
What Koh Mei Lee wears most often
My first Omega Constellation that I bought 25 years ago when I could afford it. It's very sentimental and I still wear it often.
The song in her head right now
Love Someone by Lukas Graham. It's really beautiful.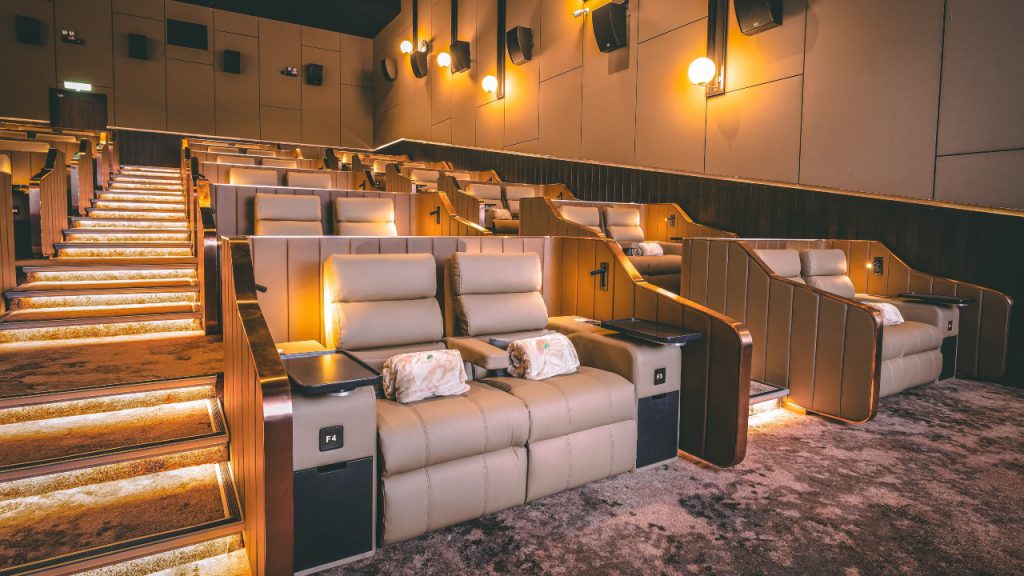 How she stays fit
I do try to keep active; yoga once a week, and I also run and do weight training twice a week.
The most recent thing Koh Mei Lee has added to her collection
I can tell you my favourite wine; Sassicaia. That was my most recent addition.
Her deepest regret
Looking back, I consider myself fortunate that for everything that didn't turn out the way I hoped, I could always learn from that. So I take it all in a positive light now.
Mei Lee's favourite place to catch a movie when travelling
In London I go to Everyman. I find it very different, very cosy and great for a night out with friends.
If she could be the star of any movie, she would like to be in this one
Definitely In The Mood For Love, because I get to wear beautiful cheongsams and star opposite Tony Leung! This movie is a real masterpiece of Asian cinema. The cinematography is exquisite and I like it because of its theme of falling in love in the wrong place at the wrong time. Very bittersweet but on the other hand, it releases you to imagine the ending for yourself. And that makes it very powerful.
Mei Lee's favourite neighbourhood and favourite city
Taman Tun Dr Ismail where I grew up. You can get and do everything there. Tokyo would be my favourite city, I love the food that you find in all the mom and pop shops. It's a really special place where you find modernity and tradition in the same place, very intriguing to see.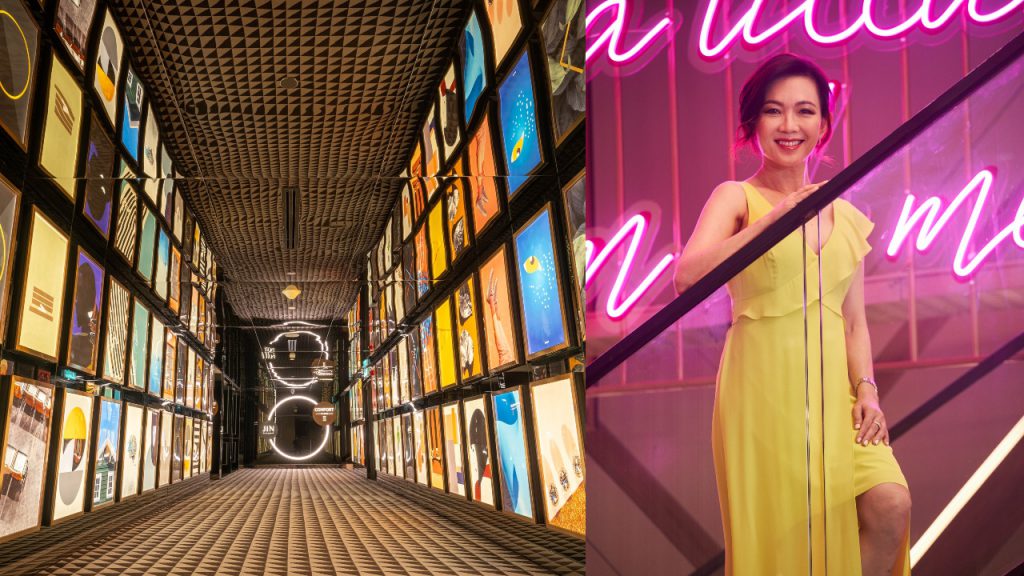 Koh Mei Lee's favourite Bond film
Casino Royale, on the big screen. It was Ian Fleming's first Bond novel. Great cinematography, very moody with lots of action sequences. I have to admit that Daniel Craig took some getting used to as James Bond, very different from the ones that preceded him. But by the end of the movie, I was totally convinced by his take on Bond.
---
Photos: Marcus Wong/ MV Perspective