Wen Yeunh returned to Malaysia in 2016 following a career in finance and on Wall Street. Through chance and aided by instinct, he decided to co-found a select shop for men's fashion and accessories. The WJ & Co store in Bangsar Shopping Centre has recently doubled in size versus its 2016 iteration, fuelled by continually growing business and an expanding range of brands (24 and counting). For Yeunh, the new, larger store is exciting for its ability to deliver on the experience which WJ & Co promises; a great client experience. At the wheel of the new Lexus ES 250 F SPORT, Yeunh speaks about his motivations that channelled him into fashion retailing, and why putting on a jacket changes your day for the better.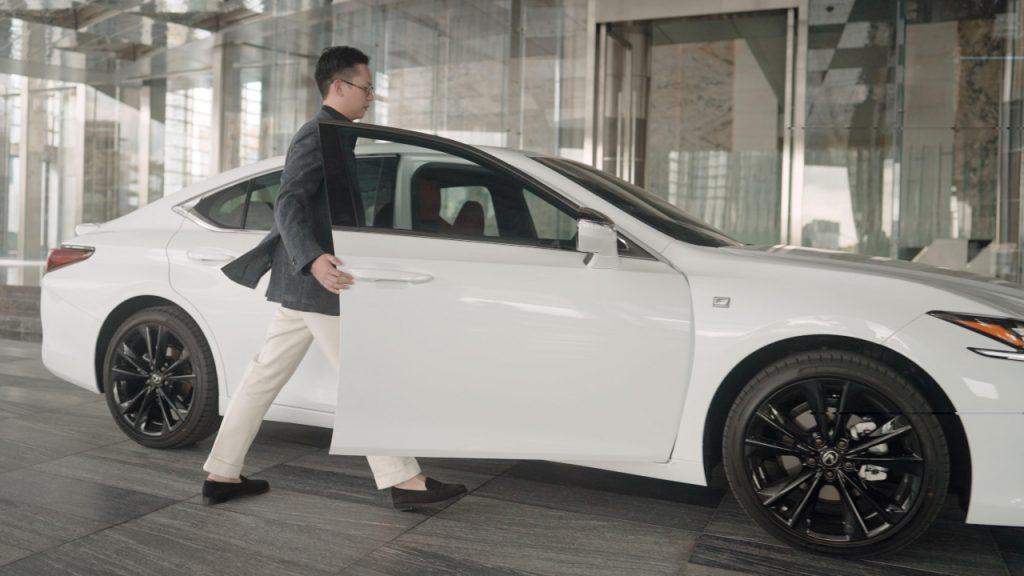 "When I came home in 2016, I didn't really plan on opening a store like this. I really thought I would continue working in corporate and finance but the opportunity came up. A good friend of mine Tom Riley who runs P. Johnson, along his business partner Patrick Johnson, gave the encouragement and it seemed like a fun thing to do. So I thought why not? It's something I'm passionate about.
The current showroom we have now is about 1,000 square feet featuring 24 different brand partners. We are introducing Edward Green at the end of the year. That's very exciting because we have been talking to them for quite a while. We do kind of everything; from tailored clothing, which is your suit and sport jackets. These are primarily made by our partner P. Johnson, an Australian clothier that makes most of their tailored clothing through their own workshop in Carrara, Italy. We also do leisure wear, basically overshirts, and we have footwear from Carmina from Spain, Alden from the US, and John Lobb from the UK. There are also rain jackets, neckwear from Drakes of London and leather goods from Frank Clegg.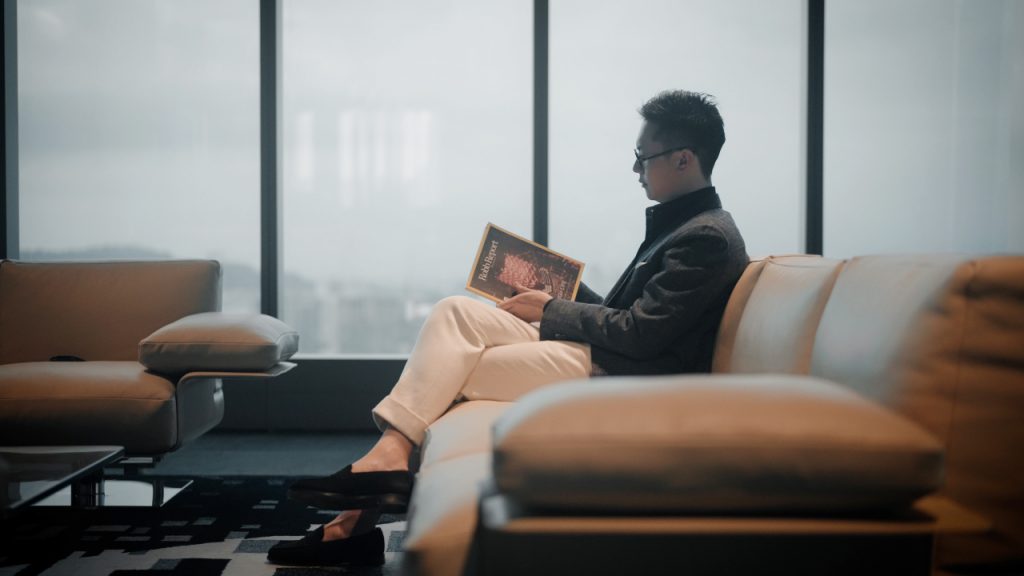 Recently, our tailored jeans have become very popular; we wanted to make sophisticated grown-up jeans. Nothing too 'work wear-ish' either, you know with the cinched back. Typically if you have an athletic build, you will have a very strong seat and thighs, and might also have a very small waist. So basically, you'd have to size up, and wear a belt, and pull it all the way in. We found this really small workshop in Europe which was really interesting – and launched it a couple months back. Reception has been great; clients love that they can get a good pair of fitting jeans. The biggest challenge with jeans is that if you're not a mannequin body shape – you tend to make sacrifices in certain areas because jeans are very difficult to alter.
We're very relaxed by nature here at the store. We are aware of the fact that we're not saving the world or curing cancer. But you get dressed everyday still… so why not make something that's part of what you have to do every day a bit more enjoyable. It's a bit like art, books or music. Dressing up is part of the human experience, and a common refrain we've had from clients coming out of lockdowns is that they feel strongly about being able to dress up again. It's therapeutic in a way: "Yea, when I put it on for the first time, it felt great – I can go back out into the world and do my thing and be great at doing it."
I find that when you drive, especially if you're not in a hurry, it's almost like you're in your own bubble. When I first saw the ES I thought it was very nice, had a very clean design, lots of straight lines and climbing into it was very comfortable. The drive was very easy and relaxed.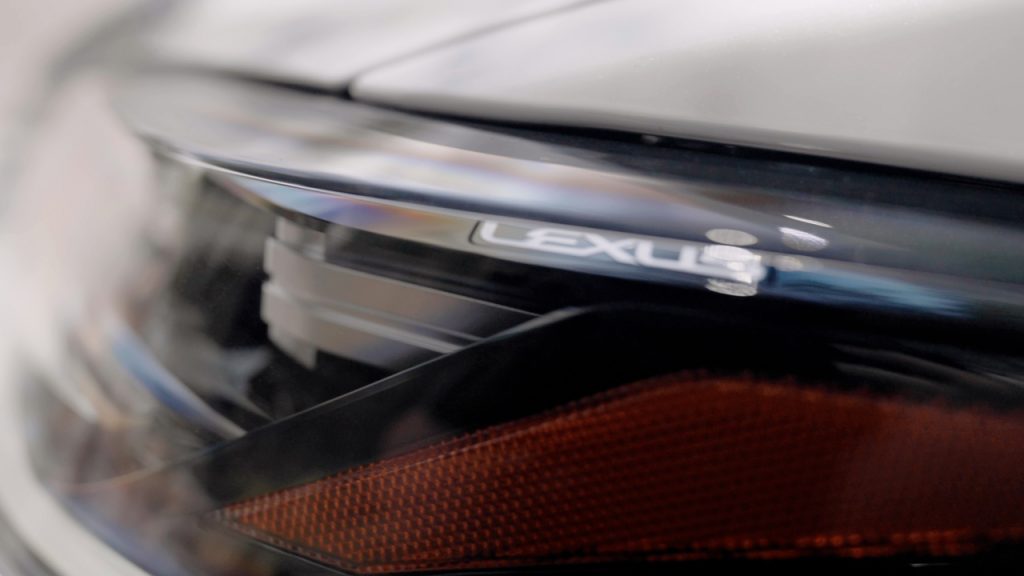 In life, I certainly try to do what I feel, feels right. And in that sense I really do trust my gut. Even when coming home, I did interviews with banks, consulting firms, the usual suspects. But doing WJ & Co was something I was really passionate about – it just felt right. Felt natural. Felt like what I should be doing."
The facelifted seventh-generation Lexus ES 250 offers a new top-tier F SPORT trim (from RM345,000 with SST exemption). Among its new features are revised key design features such as restyled headlamps, two new exterior and interior colours, a streamlined spindle grille of interlocking L's and an improved multimedia display which increases the touchscreen to 12.3 inches (versus the eight of the Lexus ES 250 Premium). Meanwhile, its 19-inch alloy wheels (an inch more than other ES variants) offer a more menacing stance.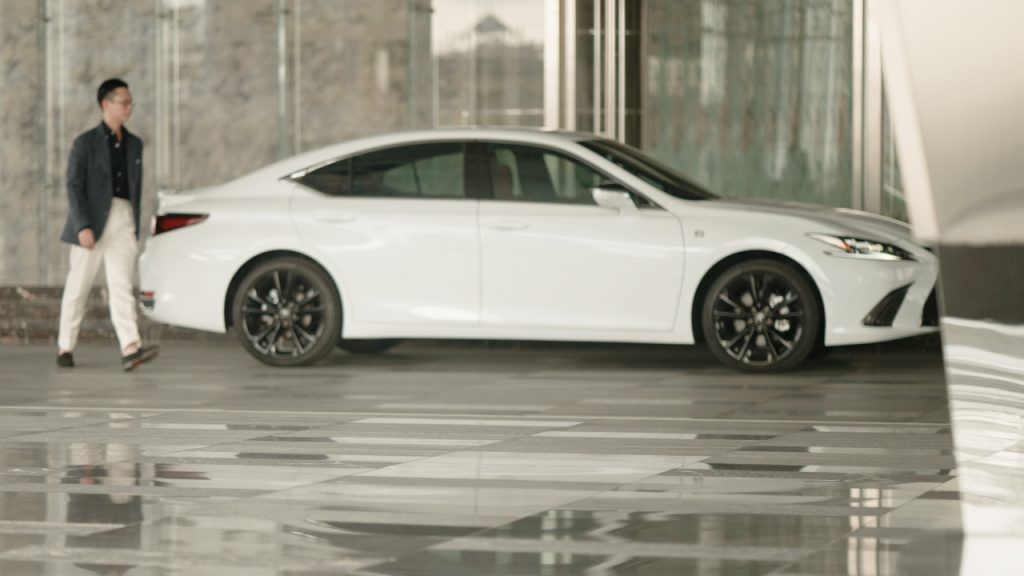 Inside, aluminium trim and bucket seats have found their way, along with an option of two-tone red-and-black leather upholstery that is a natural choice for the F SPORT. The three-spoke, leather-covered steering wheel is as luxurious-feeling, but the added perforated texture and aluminium paddles enhance the feeling of dynamism.
Performance-wise, it is still very much the backbone of the Lexus line-up. The powertrain has not changed, consisting of the same 2.5-litre inline-four that is capable of 204bhp and a 0-100km/h time of 9.1 seconds. As such, all its sophisticated touches remain untouched – dampers in the chassis, for instance, to reduce vibration and noise, and a full suite of safety and driver assistance features that includes pre-collision brake assist and radar-guided, stop-and-go cruise control.
---
Video: Wynner Cheong / Metal Cut Films