Imagine finding the perfect spirit, something extraordinarily rare, aged, and that tells a story with each sip. Now imagine having a generous amount of this delicious spirit to enjoy for a good long while. For the first time in its three centuries of existence, Martell is offering such a chance in the form of vintage eau-de-vie presented in an exquisitely crafted 11-litre Dame-Jeanne.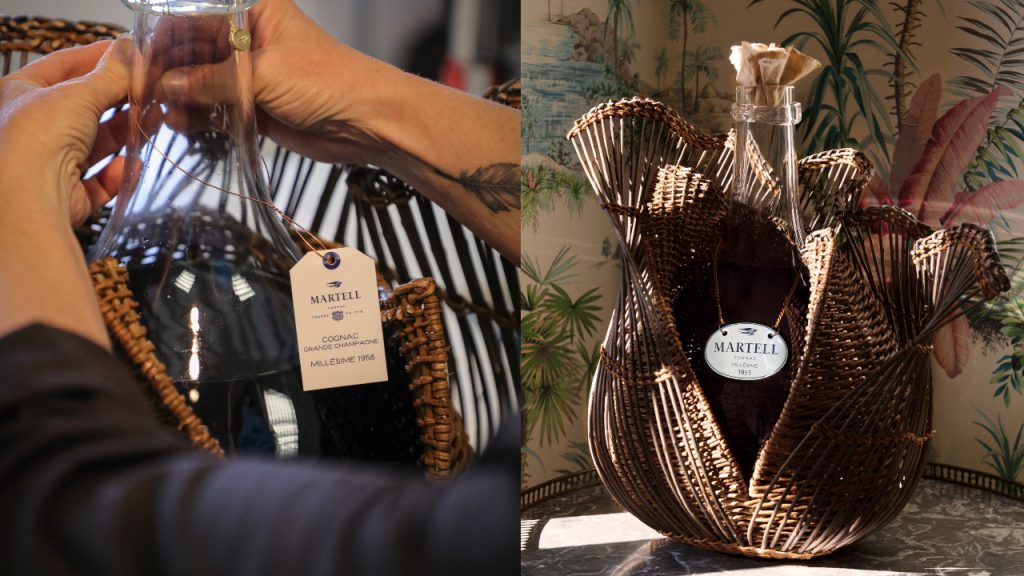 Each release in the collection coincides with specific vintages unique to the house of Martell, with no repeats of the same vintages in future Dame-Jeanne offerings, ensuring its scarcity and value. Of the handful that are currently in existence in the world, a single 1968 Grande Champagne expression has just arrived in Malaysia with an estimated selling price of RM500,000.
The Dame-Jeanne – or 'demijohn' as it is sometimes known – is a large, narrow-necked glass container, typically used to store eaux-de-vie that have been judged to have reached the ideal level of ageing. Once sealed in these receptacles, the eau-de-vie within stops ageing and will wait patiently for the time it will be blended into fine cognac. For Martell's Dame-Jeanne collection, the vintages adjudged to be the finest are offered directly to the most dedicated collectors.
Unsurprisingly, this collection's eaux-de-vie are among the Maison's finest. The oldest, represented by one Dame-Jeanne, is a 1951 eaux-de-vie from Grande Champagne. The tasting notes promise citrus and white flowers on the nose, and a balance of power and freshness that leads into a lengthy finish. Other highlights from the collection also include a 1958 Grande Champagne, 1971 Fins Bois, and Fins Bois/Grande Champagne blends from 1973.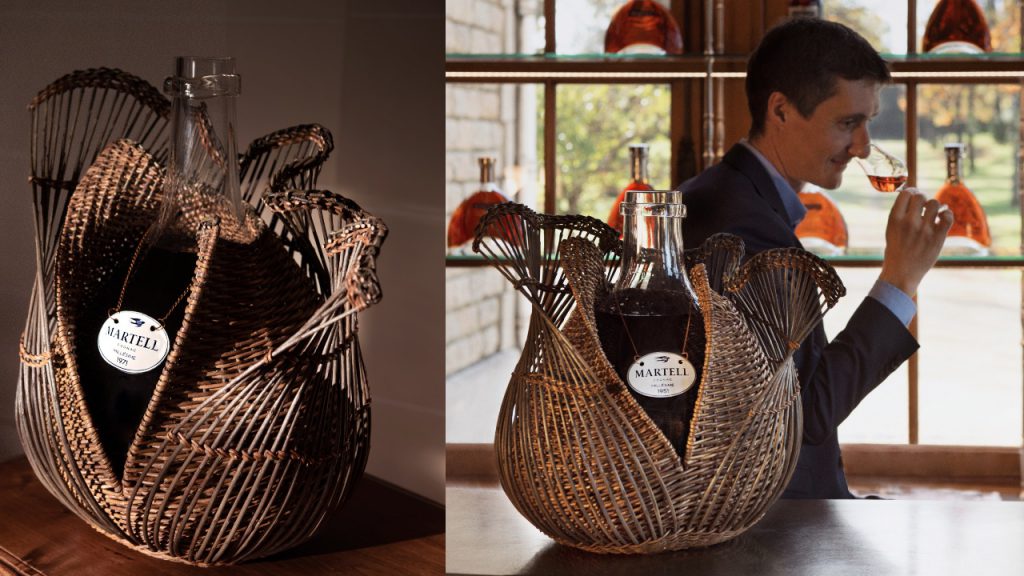 The bottle itself is a commemorative work of art, presented in a wicker basket as is the tradition of cognac makers. Its handcrafted production requires the skills of a master glassblower, woodworker and basket maker. It is accompanied by a pipette, the classic taster's tool. It would take quite a few tastings to deplete this Dame-Jeanne and, meanwhile, it may be a good idea to have an extra-large liquor cabinet made.
---