We watched in wonder while rivers flowed, oceans calmed and mountains popped in skies of electric blue; the song of life was on the breeze. Then the novelty faded and the economy reopened. Earth's rebirth was but an abortive pause in the Anthropocene.
But now we know, another world is possible.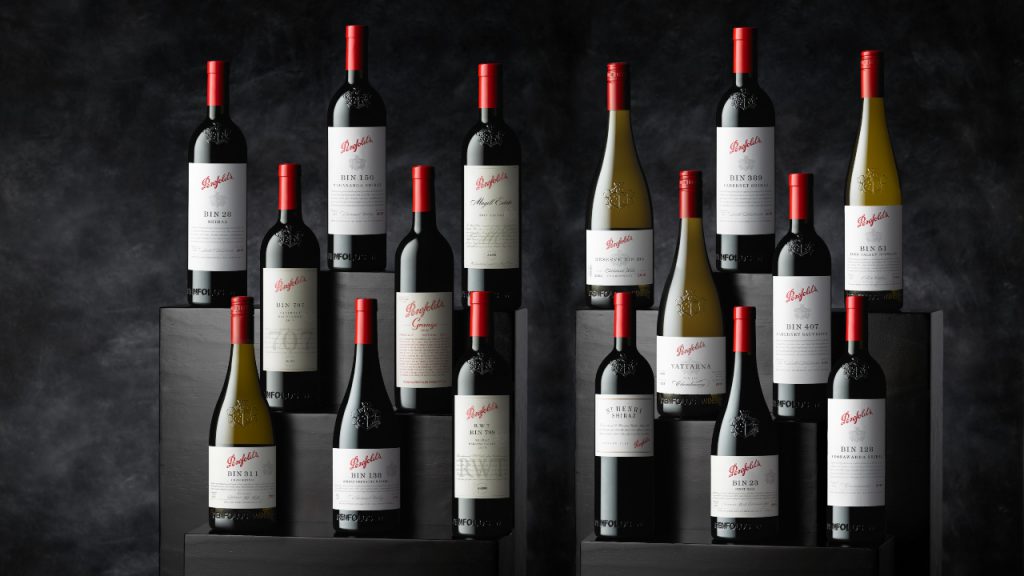 ---
In Penfolds' world, at least, the tasting experience was transformed by teleporting it in glorious full-fat into the abodes of locked-down (but not out) winos. The only bits left out were the somm and kitchen sink, so Robb Report's writer did his damnedest to break the corks and shatter the glasses while gingerly decanting the irreplaceable stuff.
Why?! Because wine is not a spectator sport. To be served is a great privilege, but being part of the action sharpens one's appreciation of mission impossible. Such was the virtual launch of the Penfolds Australia Collection 2021 in Kuala Lumpur.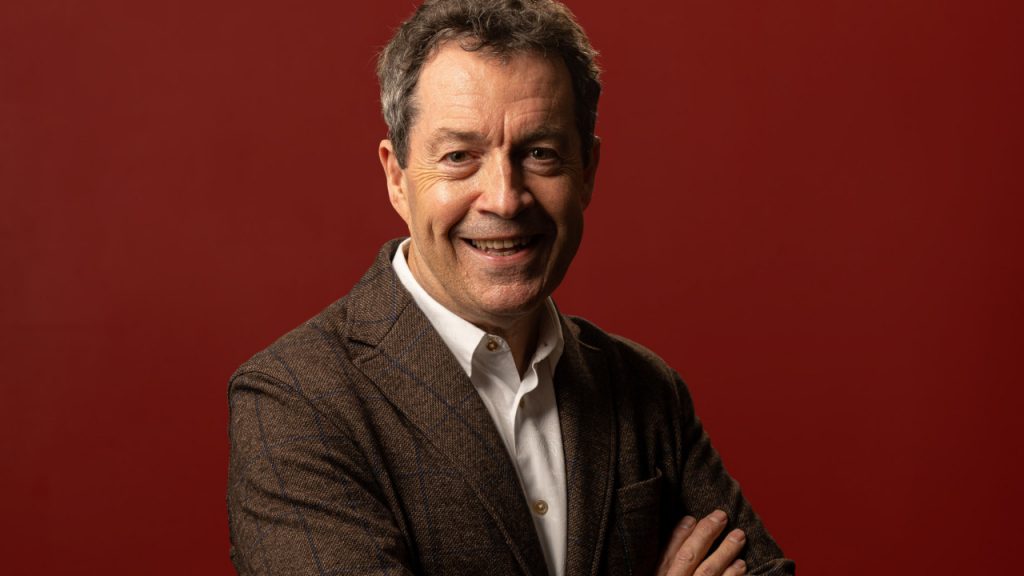 As a new and bespoke way to initiate winos into the Penfolds portfolio, it was a smashing success, right down to the devil in the foodie details. Plus, having chief winemaker Peter Gago and ambassador Sam Stephens host your hands-on personal tasting session almost made up for the bottle of Grange that failed to teleport from the ether 😉 The St Henri, though, materialised and more than did. Sacré bleu!
---
Bear with me, please. As a boy I watched for the first time the Australian men's hockey team play world champions Pakistan on astroturf, and play them off it. The directness, momentum, power and accuracy of their overall play was irresistible. The Pakistanis made magic with beguiling stickwork honed for grass – tiki taka, to footie fans – but the Aussies were playing a whole new ball game.
Sporting values, aesthetic values; poetry in full flow from the ever simmering spring of time, place and culture winos call terroir. My 2020 Penfolds tasting notes tell of power, fitness for purpose and peerless consistency, underpinned by a shared je nais se quois. To this foundation, 2021 suffuses tiki taka. And still, not a foot wrong.
Collectively, 2021's fulsome flavours are linearly, almost creamily delivered from start to finish ("mid-palate power," per P Gago); each wine is sympathetically matched with French and/or the American oak barrels that are made and judiciously treated in-house. Each is lithe where its predecessor could be slightly tense and muscle tone-y.
The Penfolds House Style is a template, not an immutable formula, says its chief winemaker; it embraces its South Australian provenance to its bosom, across regions warm and cool. Penfolds' vineyard holdings extend to the maritime-influenced region of Henty, Victoria, Tasmania and Tumbarumba, the highest in New South Wales. Their final blend pivots on vintage conditions.
---
Penfolds Australia Collection 2021 Virtual Tasting:
Running commentary (with a dash of Peter Gago's written tasting notes)
Bin 138
Barossa Valley Shiraz Grenache Mataro, 2019
Savoury, warm, long. Seventy percent shiraz. "Mmm, lifted by grenache" (says Gago nosing just poured glass), only 17 percent of the blend. Fruit from the Barossa, always; some old-vine parcels; smaller, older, oak barrels, never any new. "Fruit parity" i.e. the three wines of shiraz, grenache and mataro (mourvedre, as known and grown in Oz) were matured separately in their own barrels then blended rather than being co-fermented as usual. More-ish and a menthol finish, round, supple, with something strong and earthy in its structure; the mataro, says Sam Stephens. "…Charmingly reminds of a just baked clafoutis (with black cherry) dusted with icing sugar…" (from P Gago's tasting notes.)
Bin 128
Coonawarra Shiraz 2019
"(From the) driest state of the world's driest continent, but cooler than Barossa. Coonawarra (fruit) only, French oak only, one barrel in four new. Tannin structure probably needs more time than Bin 28." Me: Settles down really nicely in the glass if you wait a bit. Love cool climate shiraz. Crisp lime skin and citrus fruit hover at the tip of your nose. "Nose: Mulberry, loganberry blackberry fruits leap forward, front and centre. A zabaglione al cafe creamy/caffeinated lift. Multiple swirls of the glass later…" (P Gago once again writes the best tasting notes ever.)
Bin 28
Shiraz 2019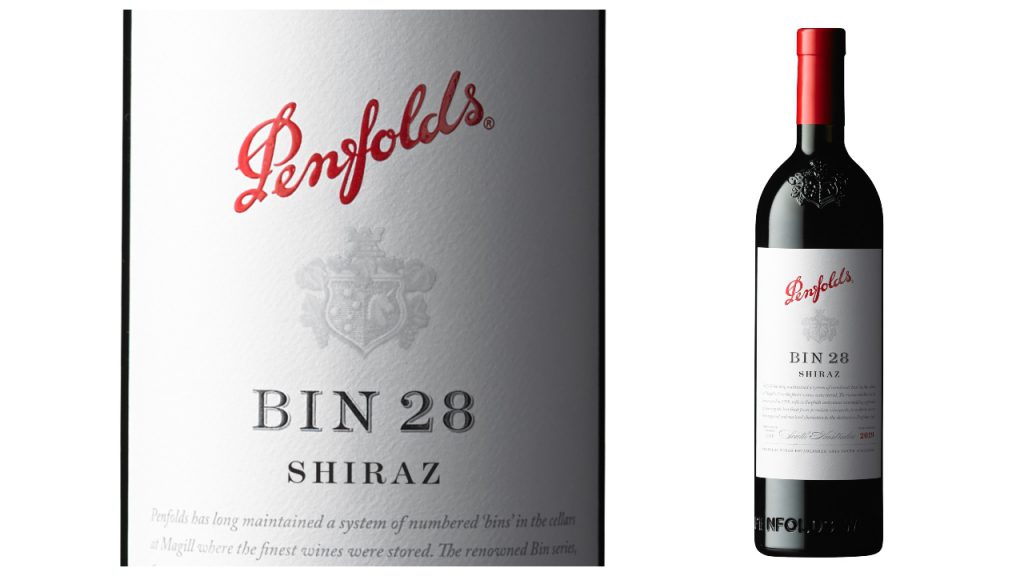 American oak only. Warmer climate fruit sourced from McLaren Vale, Barossa Valley, Padthaway and Wrattonbully regions. More forward and approachable than 128. Mr Conviviality, actually. Regarded highly for the cellar. (Older 128s reputedly lovely too, with complex overtones of leather). "…A formic/VA (volatile acid) lift merges with odours reminiscent of the burnt crystallised crust of a freshly (over) baked fruitcake … But what does it actually taste like? Bitter chocolate to the fore, pipe tobacco and a mass of dark-berried fruits throughout…" (Guess who.)
Bin 407
Cabernet Sauvignon 2019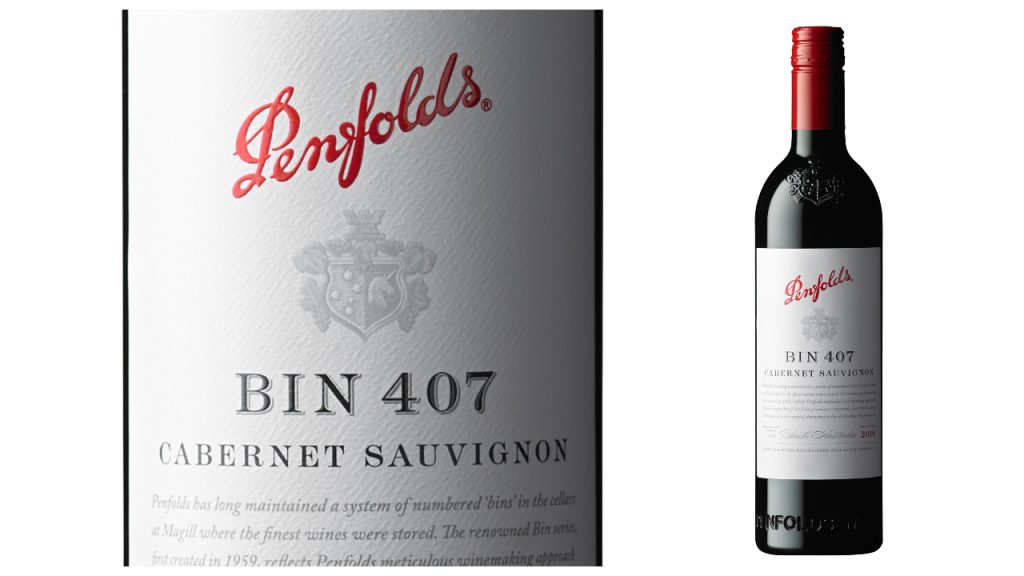 Cabernet sauvignon is the XO of grape varietals for many Malaysian imbibers. Rejoice! Bin 407's always 100 percent cab is a multi-regional, multi-vineyard blend aged in French and American oak. The different vineyards are used to make up for the grape's known mid-palate deficiency, says Gago. Similarly, vegetal notes are avoided with physiologically ripe fruit. (There once was a second wine of a French super second producer that did an uncanny impression of V8 Juice.) Post-tasting note: What juju does Penfolds do with its American oak? Just a drop of 407's overnight dregs on my finger vibrated with crazy vanilla pod-infused cream and… cloves?
Bin 389
Cabernet Shiraz 2019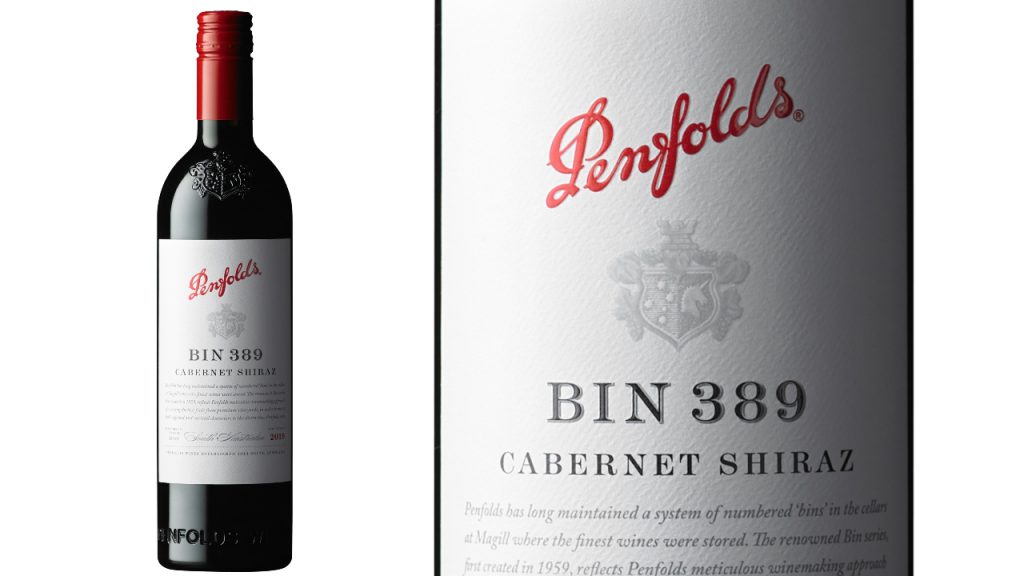 "Baby Grange, ageable for many decades." Only American oak, 25 percent new, some hand me downs from Papa Grange. Sixty consecutive vintages later, 2018 turned out rather special even by super-collectable 389 standards. Roll on, 2019. "Discount whatever I'm about to say by 90 percent and divide it by two," says #1 Fan, P Gago (or something along those lines): "Weight, extraction, beautifully balanced. Drinking now and for the future." Future! In the updated Goldilocks and the Three Bears, Baby Bear's Baby Grange makes her swoon, "just nice". Her palate piqued, she rummages through the cabin and finds the following notes:
"… Cola, grated chocolate and cappuccino dust bind with juniper, sage/rosemary spices.
"A flash of brown sugar and licorice …
"Not the liberated scents of a beef sauce reduction, not a complete charcuterie offering, yet singular notes of air-dried bresaola (bison) will suffice! …"
Tip! 1971, 1976, 1986, 1990, 1996, 2018.
St Henri
Shiraz 2018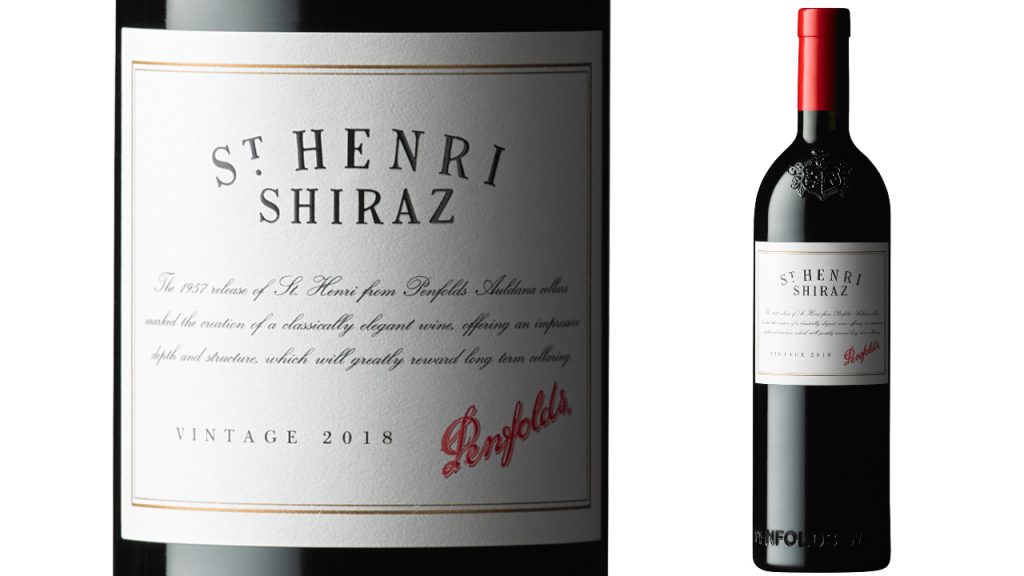 "Pure shiraz aged in large oak vats, 50 plus years old. No new oak." Translucent royal purple. There is no specific St Henri or Grange vineyard. Gago has previously said the final blend is arrived at organoleptically blind, that is, based on tastings alone without knowing the identity of the vineyards. Luscious, generous fruit have given their lives to an ineffable wine. "A tactile fog," concludes Gago's written notes on its complexity. "Balance," he says, just. How striking: St Henri is the hairspring of the Universe made by the Blind Watchmaker! Ever-evolving in dynamic equilibrium, in perpetual movement between inner and outer space…
Tip! 1958, 1962 (half bottle), 1971, 1990, 2010, 2016, 2018
---
Old school delish
Studio Restaurant's pairing menu was elegantly conceived for a virtual tasting and simply delicious for it. Because a la minute cooking was not possible, fresh, fine ingredients were liberally combined with classical French techniques to yield deeply rich flavour, enduring aroma, and texture that held shape and crispness well. Vegetarian options were a welcome inclusive touch. Penfolds wine ambassador Sam Stephens' pairing suggestions were excellent and true.
Truffle Toastie with whole grain mustard Chantilly
Umami ⇔ Bin 28 fruit exuberance, vanilla notes and soft tannins
Raw Beef Tartare or Roasted Beetroot with Parmesan and blackberry
Simplicity ⇔ elegance of St Henri
Braised Duck Croquettes or Shiitake Croquettes with spiced beetroot ketchup
= Bin 138, probably the most spicy of the day's six wines
Gorgonzola Cremeux with poached pear and walnuts
Creaminess ⇔ Bin 389, for its tannic structure
---