There are few genuinely good reasons to get out of bed before noon on a Sunday (early morning spin classes and anything involving intensive cardio doesn't count, in our books), but EQ's Rothschild Sunday Roast at Sabayon is certainly one of them. Up at Sky51, the hotel's rooftop dining level, the Rothschild Sunday Brunch – which takes place every Sunday from 12pm to 3pm – combines the sensational view from the top of EQ with a luxurious spread adeptly prepared by Sabayon's kitchen team.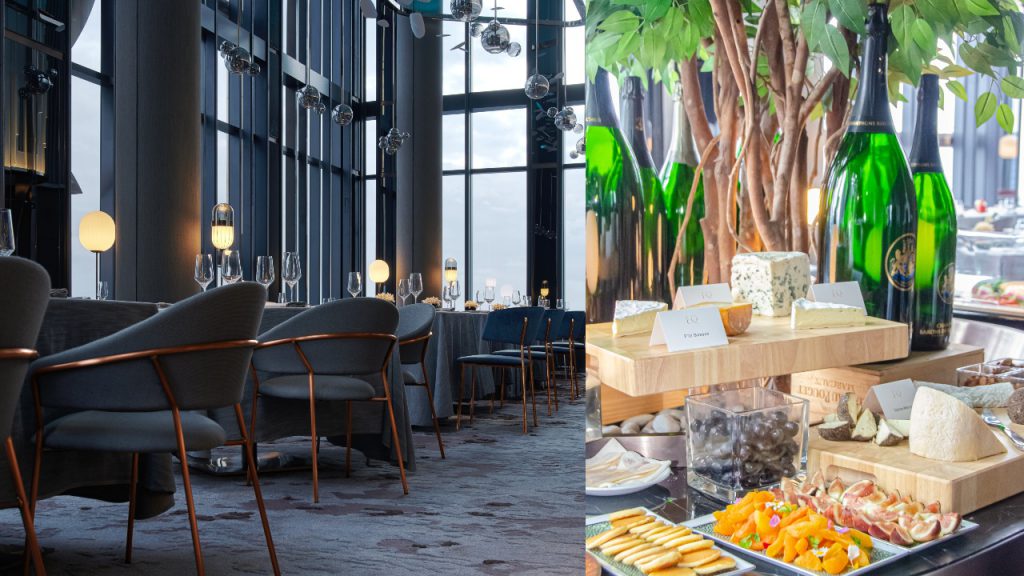 The Rothschild Sunday Roast (which is priced between RM228 to RM350 per adult, depending on guests' beverage selections) takes its name from the brunch's star attraction: free-flowing Barons de Rothschild Brut champagne. Produced from a unified collaboration between all three branches of the illustrious Rothschild family, this lively, pale gold champagne is a beautifully balanced blend of three- to four-year old Chardonnays and Pinots Noirs. Its fine bubbles and delicate aromas of white flowers and fresh hazelnuts pair wonderfully with the carved meats and assortment of cold and hot dishes on offer in Sabayon.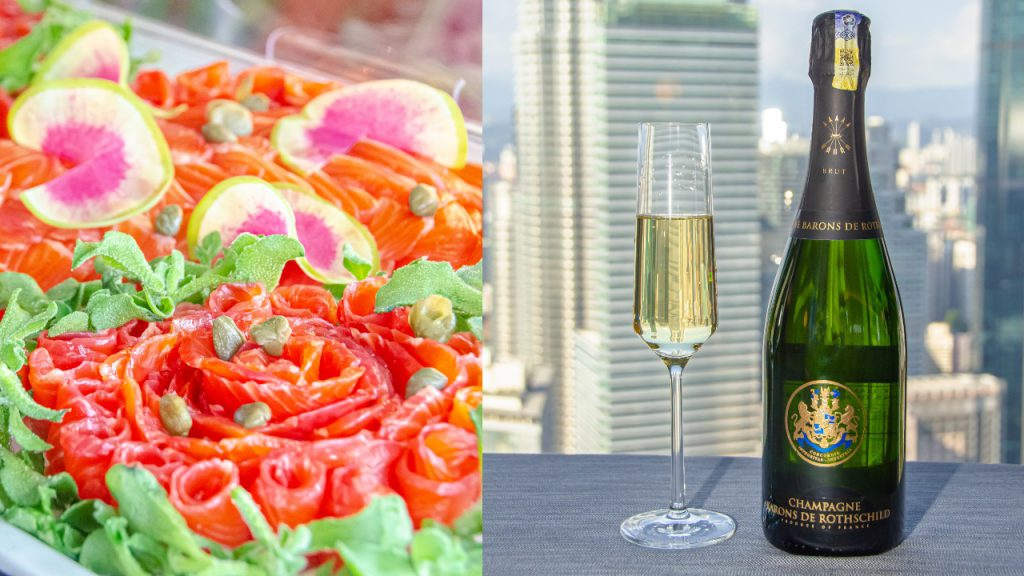 Combining a hybrid style of buffet dishes on display and a la carte treats prepared in the kitchen, the Rothschild Sunday Roast enables newly arrived guests to whet their appetites with newly shucked oysters, caviar blinis, and house-cured ocean trout. In between feasting on a comprehensive selection of cheeses, imported salad greens, and foie gras pâté, guests can place their orders for Nova Scotia Lobster Thermidor, seared Hokkaido scallops, and soy-marinated Skrei cod.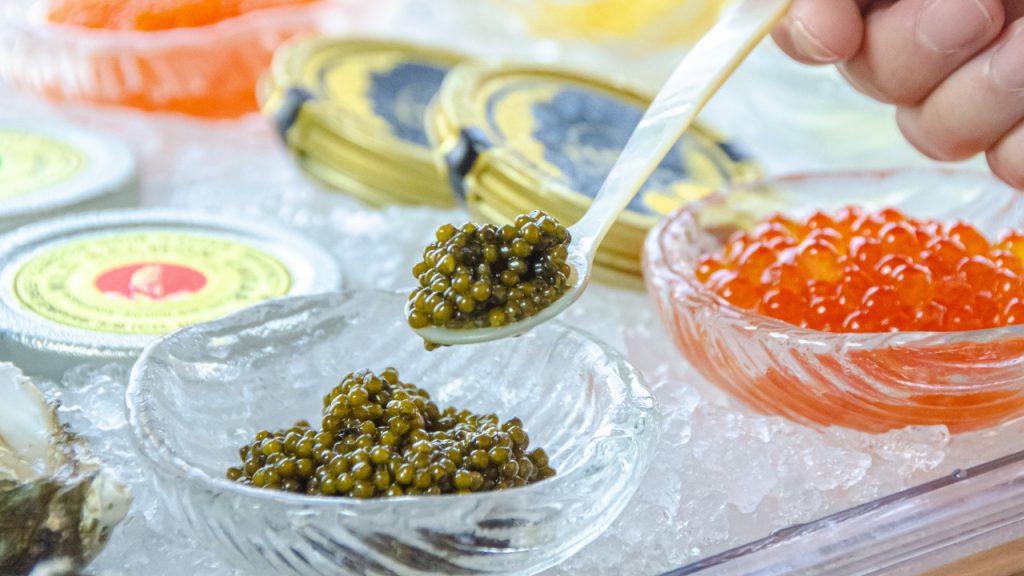 Beside the Barons de Rothschild champagne, the crowning glory of Sabayon's brunch service is undoubtedly its carving station, which offers two magnificent beef prime ribs both expertly roasted and served with traditional trimmings such as Yorkshire puddings. Younger diners (children aged above six are welcome at this family-friendly brunch) will also appreciate the colourful 'Art at the Table' dessert that closes the meal, where chocolates, confections, and sweet sauces are creatively plated on an acrylic board at the table.
With the arrival of the festive season, Sabayon will host a Christmas Roast Lunch on 25 December, during which a roast turkey with chestnut and apple stuffing will take pride of place alongside their signature prime rib and champagne. (Prices start from RM388 per person with non-alcoholic beverages, plus an additional RM388 for free-flow Barons de Rothschild champagne). A Roast Lunch (similarly priced from RM388 per person) with free-flowing champagne, red and white wine will also be available at Sabayon for New Year's Day celebrations on 1 January 2022.