The start of December marked the long-awaited third installation of the Mercedes-Benz Fashion Week Kuala Lumpur (MBFWKL), delayed by global events. The glitz and glam of this fashion event was clearly on display with a bevy of fashionistas, as well as models, design mavens and Malaysian fashion royalty who descended upon the Kuala Lumpur Performing Arts Centre (KLPac) over three days of shows and events.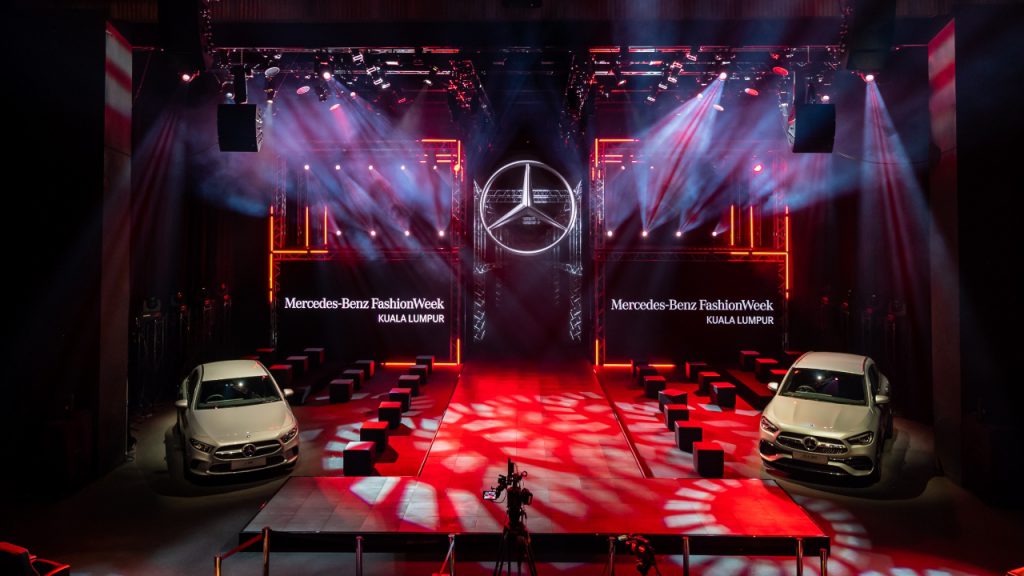 In Mercedes-Benz, the marque has shown over two decades of commitment to the global fashion industry through their support and participation in fashion events; their current presence now counts over 80 fashion events in over 45 countries, with the recognisable Star of Stuttgart being a constant feature in cities from New York, Mexico City and London to Berlin, Prague and Beijing. "At the end of the day, fashion is an expression about yourself, and I think there is a very strong connection with car ownership – especially a well-designed one, because it speaks for you," says Michael Jopp, VP of Sales & Marketing Passenger Cars at Mercedes-Benz Malaysia.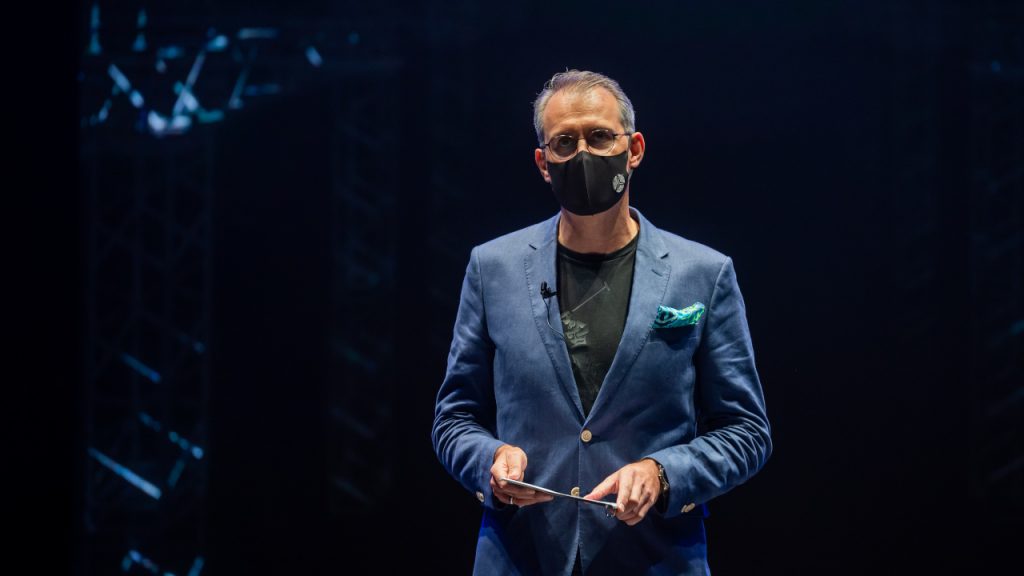 "At Mercedes-Benz, the company expresses modern luxury in the 21st-century with an acute focus on creating 'sensual purity' designs through traditional craftsmanship and innovative technology to create authentic and emotional experiences," says Sagree Sardien, President and CEO of Mercedes-Benz Malaysia. "Through the Mercedes-Benz Fashion Week Kuala Lumpur, the event also highlights Fashion Futures, a design competition that aims to promote and support budding talent among young designers in the industry," she says, adding, "Through this initiative, Mercedes-Benz endeavours to create the opportunity to nurture these talents by providing them with a platform to catapult their careers further in the industry."
Under the Fashion Futures programme, which looks at designers who possess between six months and four years of work experience, five finalists were selected on the occasions of the MBFWKL to produce four sets of original ready-to-wear looks. The winner, Liew Hung Yi, won an all-expense-paid trip to an international Mercedes-Benz Fashion Week event, to gain further exposure and insights on the industry and business of fashion.
In the three days of the Mercedes-Benz Fashion Week, over 1,000 guests, many of whom represented Mercedes-Benz Malaysia's fashion-forward clientele, mingled with local designers, celebrities and fashion muses on the grounds of the KLPac. Here, they were treated to some starring automotive turns such as the E 63 S 4MATIC+ as well as the recently launched CKD-version A200 sedan which flanked the catwalk together with the CKD-version GLA 250. "Over the last five, maybe 10 years, our models have also become younger and more fashionable," Jopp points out. "This partnership with fashion is a very natural one – we are seeing much close collaboration – an example is the design of the G-Class with the late Virgil Abloh, and there were many more projects in the pipeline."
"We're definitely very happy to run this year's Mercedes-Benz Fashion Week after having to shelf our big plans from last year," Jopp states. "We will continue of course, creating truly exciting experiences, inspiring designers and our clients, and the Fashion Futures runway show is a promise of something more to come. In the many Mercedes-Benz fashion events I've been to in Germany, we could see how this has an evolving impact – one of the designers was picked to create a specific wear for our sales consultants in the German market."
Across the three nights at Mercedes-Benz Fashion Week Kuala Lumpur, the parade of designers include; Brian Khoo, Vestio Bespoke, Shaleen Cheah, Justin Yap, Friesenguys, Ethere the Labal, Andy Sulaiman, Carven Ong, Eric Choong, Emmanuel Haute Couture and Khoon Hooi. For Khoo, who opened the first night, the importance of this fashion week lies in the opportunity for designers to showcase their talents. "I teach part time in The One Academy – there I notice a great deal of talent who unfortunately lack the opportunities to progress after their graduation. It's sad that they have to give up their dreams and move on because of the lack of exposure and support," Khoo says.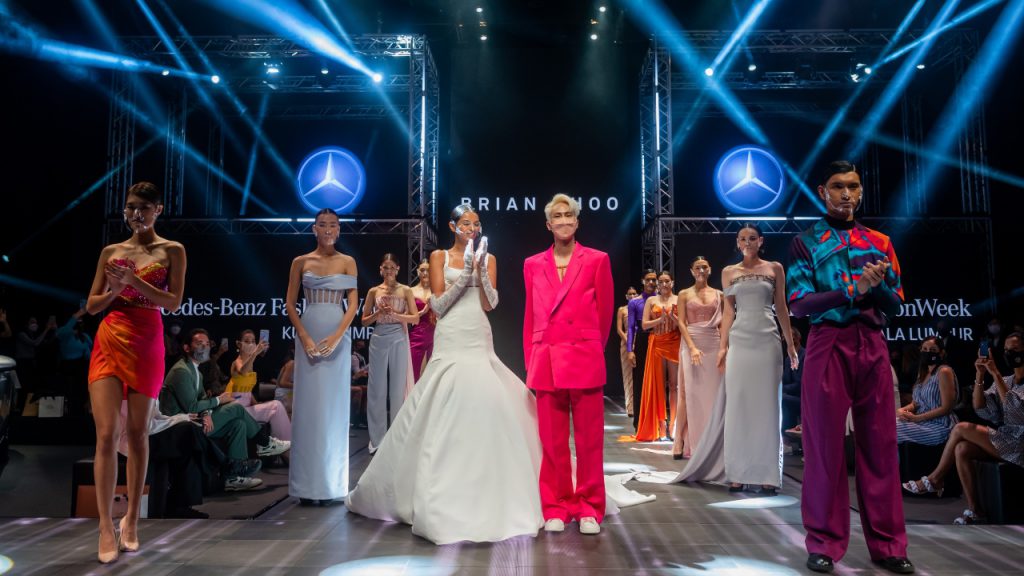 "Here at the Mercedes-Benz Fashion Week, I love meeting new people, the parties, and being part of this international network, it's great to feel this global connection – to let our work and clothes speak for ourselves," Khoo says, adding, "even the cars – I love the interior ambient lighting in Mercedes-Benz cars, and you actually even have the ability to customise the scent – that, I really love."