With AI-backed operating systems, autonomous driving, and the inexorable approach of electrification, the Porsche 911 GT3 (from about RM1.8 million) is a refreshing, old-school blast, one that arrived in Malaysia at – where else – Sepang International Circuit in conjunction with the fortnight-long Porsche World Roadshow 2021. The sound of its naturally aspirated 4.0-litre six-cylinder boxer engine, revving at up to 9,000rpm on the asphalt, would have announced it long before visitors would have sighted its streamlined profile.
A purist's racing machine that treats its 'road-legal' designation as something of an afterthought, the 911 GT3 is all throwback performance. It is capable 503bhp, which is a modest number these days, but it is still enough to send it from 0-100km/h in a mere 3.4 seconds. This is thanks to its featherweight nature – the 911 GT3 weighs a mere 1,435kg – and seven-speed dual-clutch gearbox. Six-speed manual is still an option, by the way, and this sheds an additional 17kg.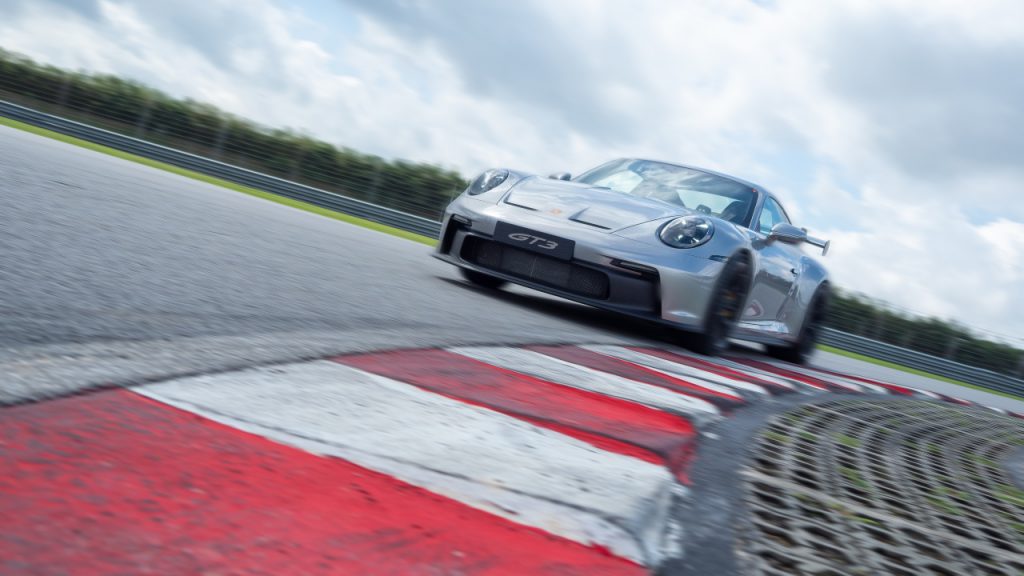 The double wishbone front suspension is a first for a 911 GT3, is derived from the Le Mans-winning 911 RSR, and has new axle geometry set up specifically to enable faster cornering. Aerodynamic capability is told dramatically through the wide front wing and prominent rear wing, which can be manually tweaked to adjust the level of downforce to suit the driver. The result is a razor-sharp, utterly responsive machine that is built for the driving enthusiast. Its top speed of 320km/h is considerably faster than its predecessor, and it is also 17 seconds faster around the Nurburgring, with a lap time of just under seven minutes.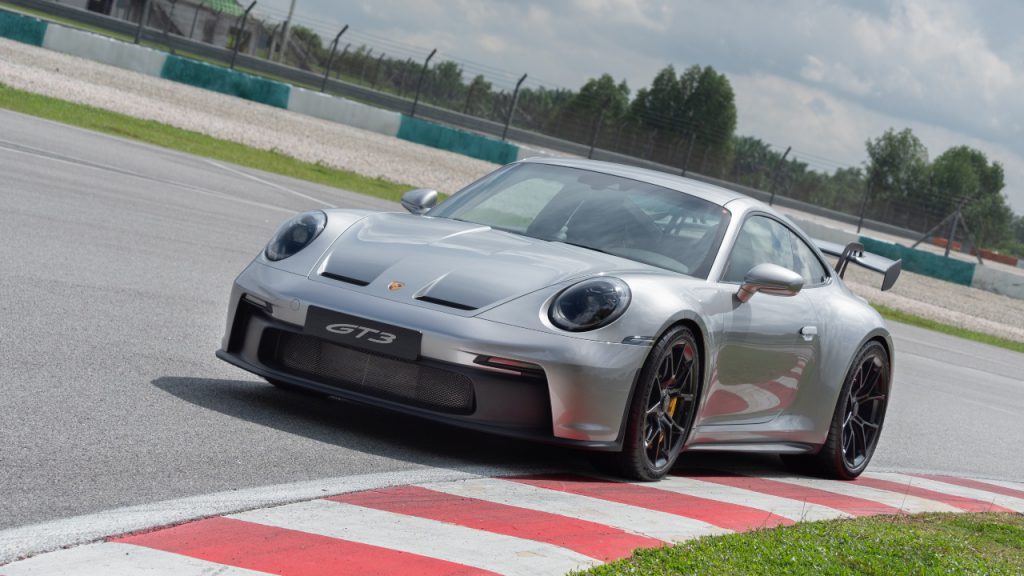 Those looking to tame the 911 GT3 can opt for the Touring Package, which reintroduces a few interior luxuries and also swaps out the rear wing for an automatically extending rear spoiler for a stealthier look.