Profile photo non-fungible tokens (NFTs) are having a historic moment in the new age of NFTs. Prices of these digital collectibles go beyond the logic of rational non-NFT attuned minds. Here are the various adrenaline-inducing drops that collectors have – and will be – investing in. If you managed to secure an NFT from any of these collections, our advice would be HODL (hold on for dear life) as prices can only get crazier. If not, there's always the next big thing around the corner.
Meebits
Meet the Meebits. The creations from the company that brought us CryptoPunks are a 20,000-strong legion of 3D characters that inhabit the Ethereum blockchain. These little fellas are the "next-gen 'OG', 3D voxel avatars ready for any metaverse applications. They are programmed with random traits that ensure uniqueness and scarcity. For example, some Meebits sport tattoos with limited patterns and skull heads.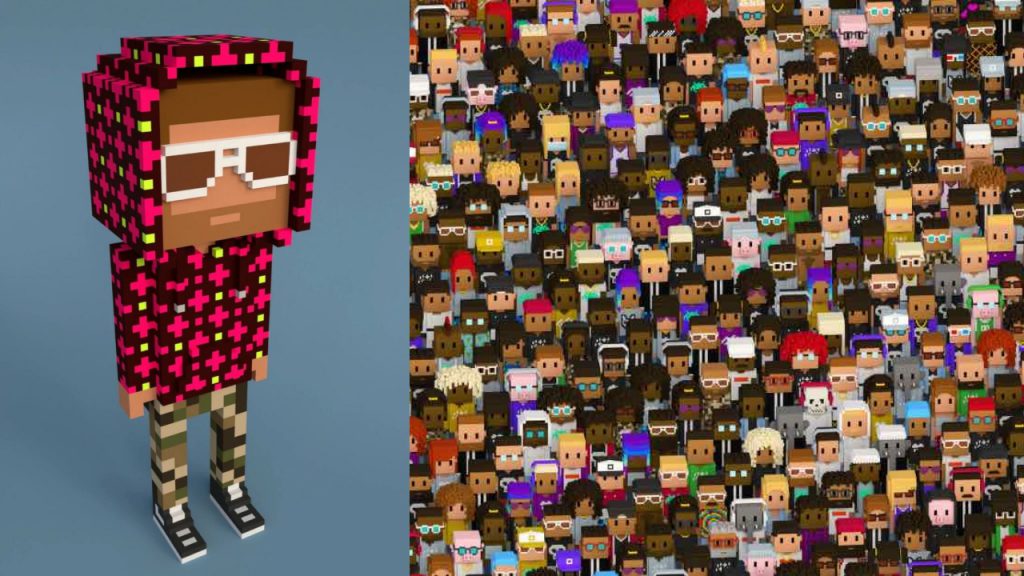 Looking quite similar to funky 80s video games characters, these Meebits, according to the people at Larva Labs, will become avatars that populate "virtual worlds, games and VR".
At their launch on 3 May 2021, each Meebit was priced at 2.5 ETH, with a Dutch auction method of sale with decreasing prices. The Meebits were sold out in less than six hours; Larva Labs generated $80 million in revenue.
Here's where things got even more interesting. The next day, a Meebit with an initial price of 3 ETH was sold on OpenSea's secondary market for 420 ETH. In July 2021, Meebit #17522 was sold at auction for a jaw-dropping 1,000 ETH. More expensive than rare cut diamonds, Meebits along with their friends in the metaverse look like they will be dominating the NFT playground for a while yet.
---
Guardians of Fashion
The metaverse now has its own modelling agency. Introducing the Guardians of Fashion (G.O.F)'s 6,888 avatar models NFTs that exist on the Ethereum blockchain. Each stunning avatar is programmed to secure modelling jobs on the G.O.F. platforms as well as gain fame on animations and anime as part of the G.O.F NFT business model. Basically, each collector of a G.O.F. NFT will own a virtual super model who can walk virtual runways and generate regular real-world income.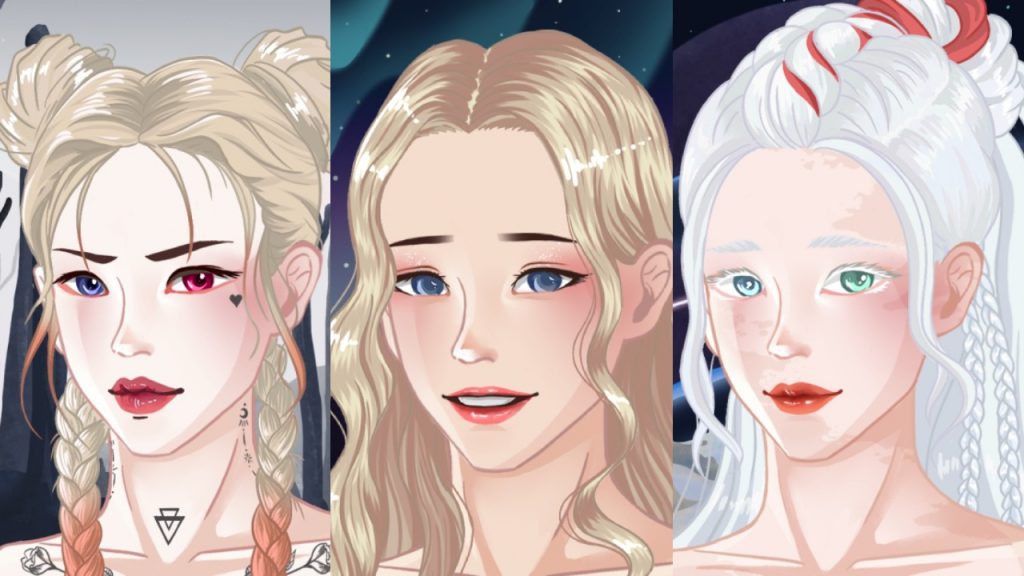 The G.O.F. NFTs riff on the fashion industry's commercial reach, said to total US$3.3 trillion by 2030. With such immense presence also comes wastage and adverse environmental implications. After oil, textile waste is second largest global pollutant. But in the metaverse, these issues are side-stepped.
Minus these environmental concerns, the G.O.F. NFTs have potential to provide diverse revenue streams. Following the G.O.F. drop, fashion and style will be synonymous with the metaverse. The whitelist presale will take place on 14 December 2021 while the public sale will happen four days later, on 18 December 2021.
---
MekaVerse
Enter the MekaVerse, a world inhabited by robots created in the likeness of Japanese mecha anime 'Mobile Suit Gundam'. The collection comprises 8,888 NFTs, each with its own unique 3D render, a fact that's driving prices up. A day after its drop, these NFTs have generated over US$60 million (about RM251 million) in proceeds in less than 24 hours.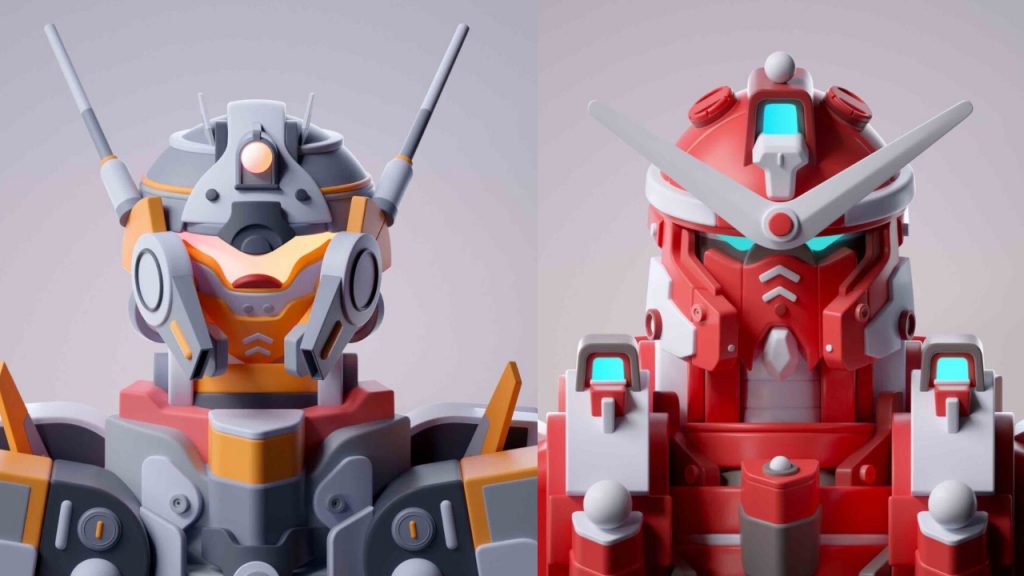 Anticipation in the secondary market is riding high – collectors on OpenSea are snapping up these MekaVerse NFTs without knowing exactly what type of robot they are purchasing.
---
CryptoPunks
As crypto art veterans on the Ethereum blockchain, CryptoPunks are 10,000 individual digital collectibles that sparked the NFT trend back in 2017. A lot has happened since then. These CryptoPunks, produced by Canadian developers Matt Hall and John Watkinson from Larva Labs, could be claimed by anyone with an Ethereum wallet. But the NFT space today is a different ballgame. CryptoPunks are now colour-coded. Punks with a blue background are not on the market. Punks with a red background are available for sale, while punks with a purple background have ongoing bids placed on them.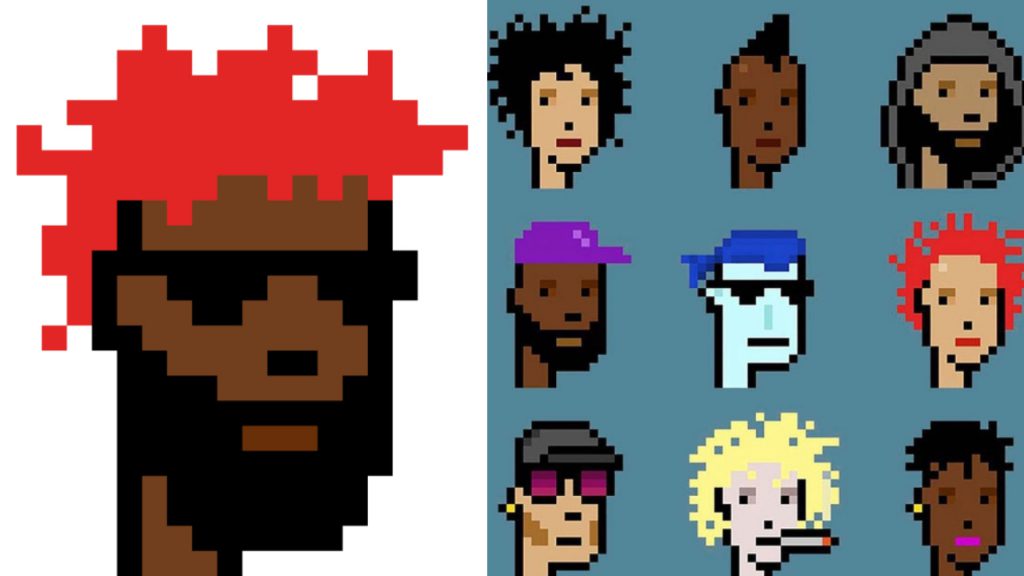 On the secondary market, CryptoPunks have fetched stratospheric prices. In June last year, CryptoPunk 7523, an Alien punk sporting gold earrings, a red knitted cap, and a medical face mask was sold for US$11.7 million (about RM49 million) at a Sotheby's auction. Other Alien punks, like #7804 and #3100, sold for US$7.57 million (about RM32 million), and US$7.58 million, respectively.
---
CryptoKitties
These cute felines were introduced in 2017 by design studio AxiomZen, based out of San Francisco and Vancouver. CryptoKitties inhabit the Ethereum blockchain; in fact, they were one of its first celebrity residents with decentralised status. Meaning: CryptoKitties will exist perpetually on blockchain. The fun begins when you purchase two CryptoKitties, which many people do. These virtual cats, with their specific DNA, can produce offspring with genetic mutations and traits, known as Mewtation Gems, which are highly prized in the CryptoKitties community.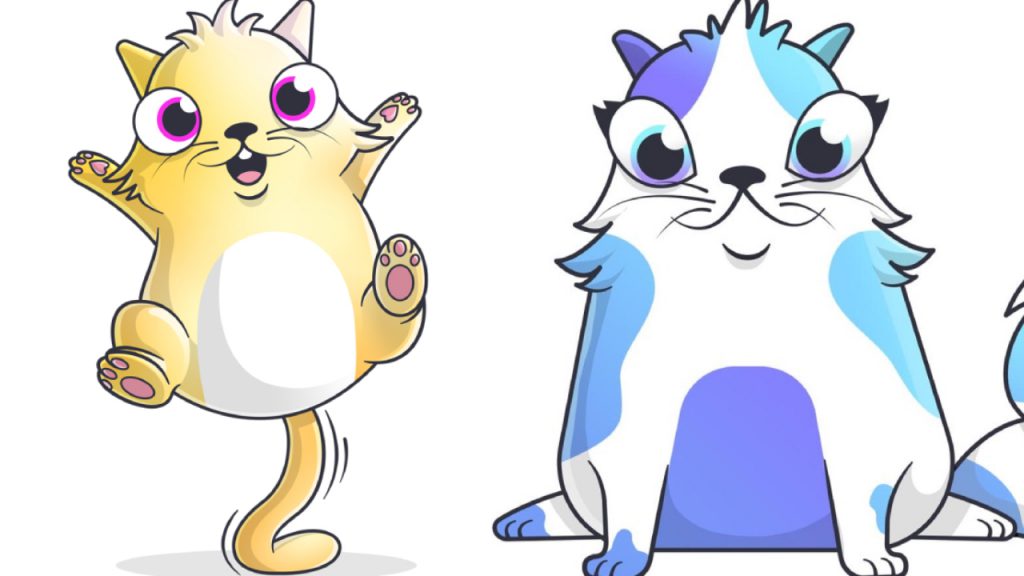 The most expensive CryptoKitties (so far) is Dragon that sold for 600 ETH. While Founder Cat #18 sold for 253 ETH. Cat #18 is a generation 'O' cat, the first generation of CryptoKitties. Its rarity and lineage consistently guarantees high value and cachet. A few years back, another 'founder' cat, #4, sold for US$107,000 worth of Ethereum at the time.
---
Bored Ape Yacht Club
Also taking residence on the Ethereum blockchain are 10,000 Bored Apes with their own yacht club. Apes, apparently, like to live large. Owners of each Bored Ape NFT have membership privileges including access to the community graffiti board, The Bathroom. The original cost of a Bored Ape was 0.08 ETH. Like their neighbours, the CryptoKitties, the Bored Apes are unique, composed of 170 signature characteristics such as headwear, clothing and other traits that make them one-of-a-kind. Each ape is hosted on IPFS, and registered as an ERC-721 token on the Ethereum blockchain.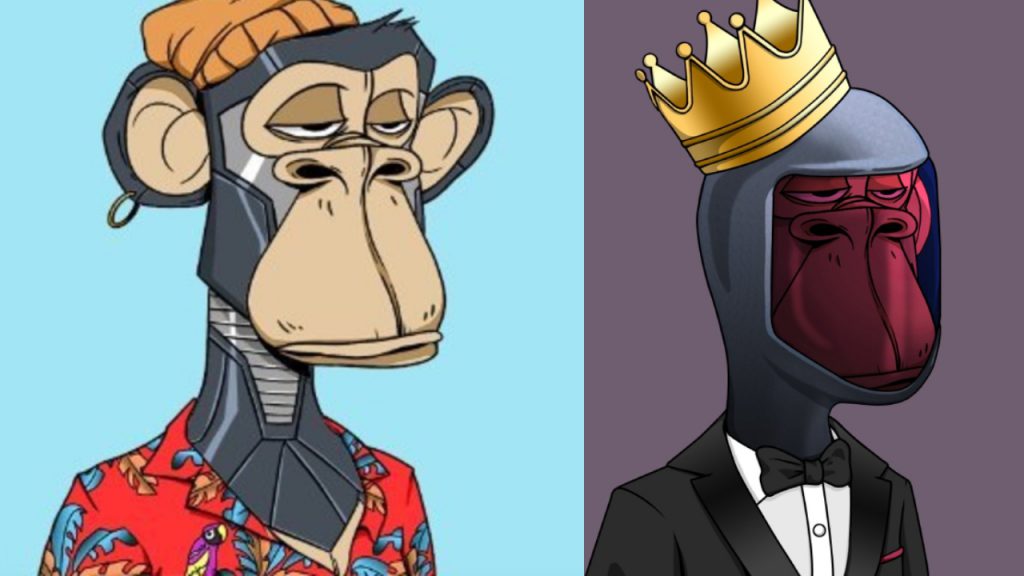 At a recent Sotheby's auction, Bored Ape #7090 sold for 600 ETH (around US$2.25 million/RM9.4 million). Considered the rarest of apes, due to its gold fur, #7090 cements the Bored Ape Yacht Club NFTs as the commodity to own. In September 2021, 101 Bored Apes were sold for US$24.4 million (roughly RM102 million) at a Sotheby's auction – pretty good going if you consider their initial opening price. Five months since the Bored Apes dropped, they have collectively generated US$542 million (about RM2.2 billion). The current average price for an ape? 36 ETH. Now that's serious monkey business.
---
Bored Ape Kennel Club
Like the Bored Apes, there are 10,000 Bored Ape Kennel Club NFTs. Each dog has its special traits. Initially available to Bored Ape owners for free (with 'gas' fees), all canines have all been claimed. On the secondary market, the average price of a Bored Ape Kennel Club NFT ranges from 3 ETH to 10 ETH.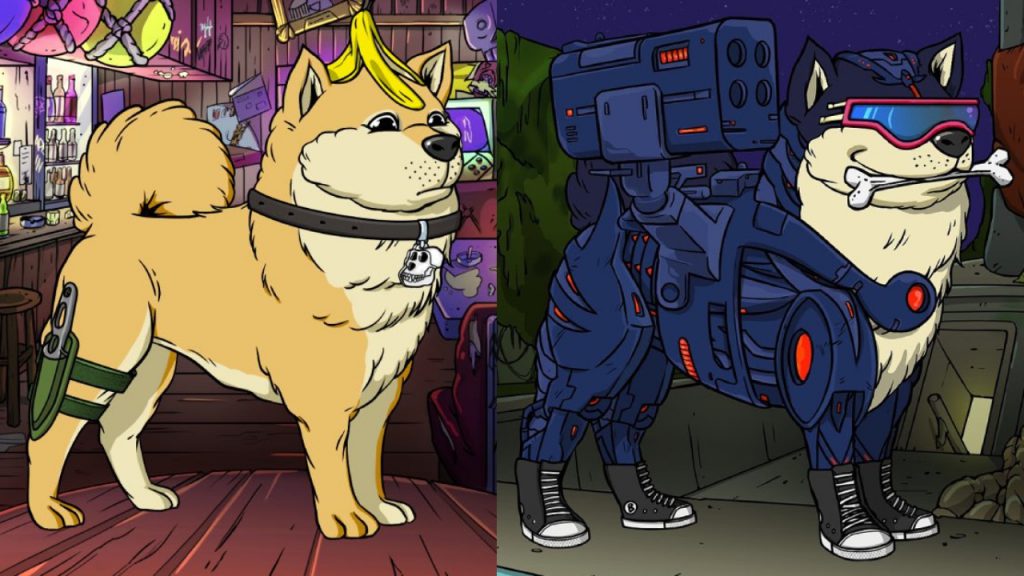 At the same Sotheby's auction as the headlining Bored Apes Sotheby's auction in September 2021, 100 Bored Ape Kennel Club NFTs sold for a tidy US$1.8 million (RM7.5 million).
---
Autoglyphs
Another commercial winner in the NFT marketplace by Larva Labs is Autoglyphs, launched in 2019. 512 versions of these generative art pieces were created, and operate on the Ethereum blockchain. The developers had this to say about the Autoglyphs self-evolving functionalities: "Now that we have deployed the project to Ethereum, it is important to note that we no longer control the code that generates the art, nor the code that manages the ownership of the glyphs". These highly valued pieces of virtual art were originally priced at 0.20 ETH each, the sum of which was donated to a charity, 350.org.
In 2021, the average price of an Autoglyph sold on the secondary market is around US$1.54 million (RM1.4 million). Autoglyph #171 is the Autoglyph to rule them all. Its current price: 8,888 ETH, which in today's Ethereum value, converts with to approximately US$35 million (RM146 million). Not bad for a square of self-designing black and white graphics.
The guys at Larva Labs believe that Autoglyphs differ "from art that is editioned and sold by an artist or gallery" because it "allows a long-term guarantee of ownership, provenance and edition size that is independent of any central authority".
---
Axie Infinity
There is a place in the metaverse inhabited by Axies, furry creatures in an online game where real life players take hold of these virtual beings to breed, own, train, battle, and complete tasks. The objective: to gain small love potions (SLPs) to breed even more Axies. It's a simple enough premise. To begin playing the game, players require three Axies, prices of each begin from around US$350 (about RM1,463). The priciest Axie, is Angel, who is known in the Axie Infinity world as a triple mystic. Angel sold for 300 ETH last year.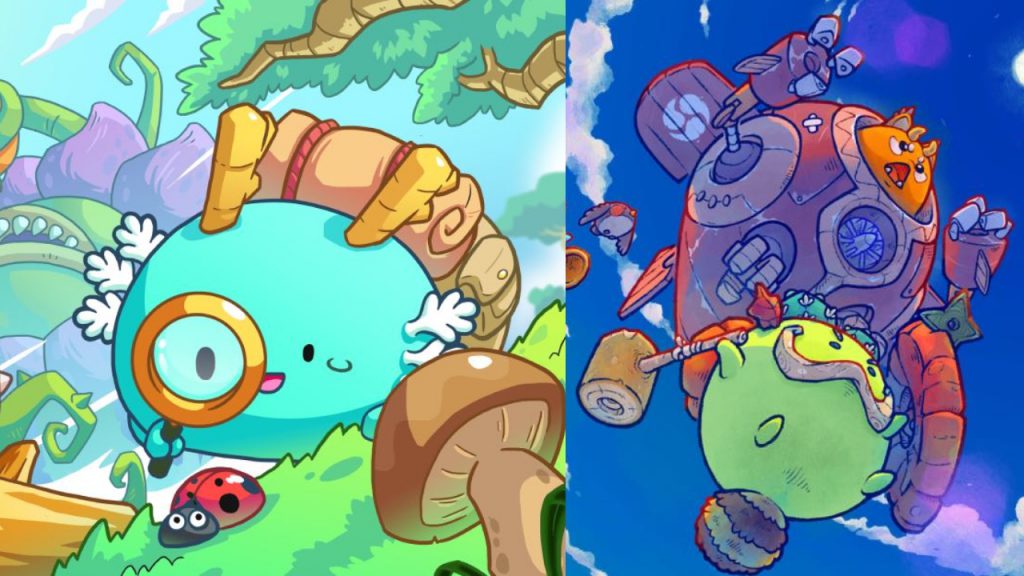 Also available for sale is real estate, which reach up to US$1.5 million (S$2.03 million), while the trading figures for Axie Infinity NFTs total US$170 million (about RM711 million) monthly. In real life terms, these numbers are equivalent to the revenue of a financially robust multi-national company, and by the sounds of things, the only trajectory is upwards in the Axie metaverse.
---
Karl Lagerfeld
During his lifetime, the multi-talented Karl Lagerfeld had his share of attention-grabbing projects. Now comes a pair of equally iconic digital figurines created in the late fashion designer's likeness. Released by digital marketplace The Dematerialised, these rare digital collectibles look set to be the 2021 version of CryptoPunks, albeit with a high fashion swagger.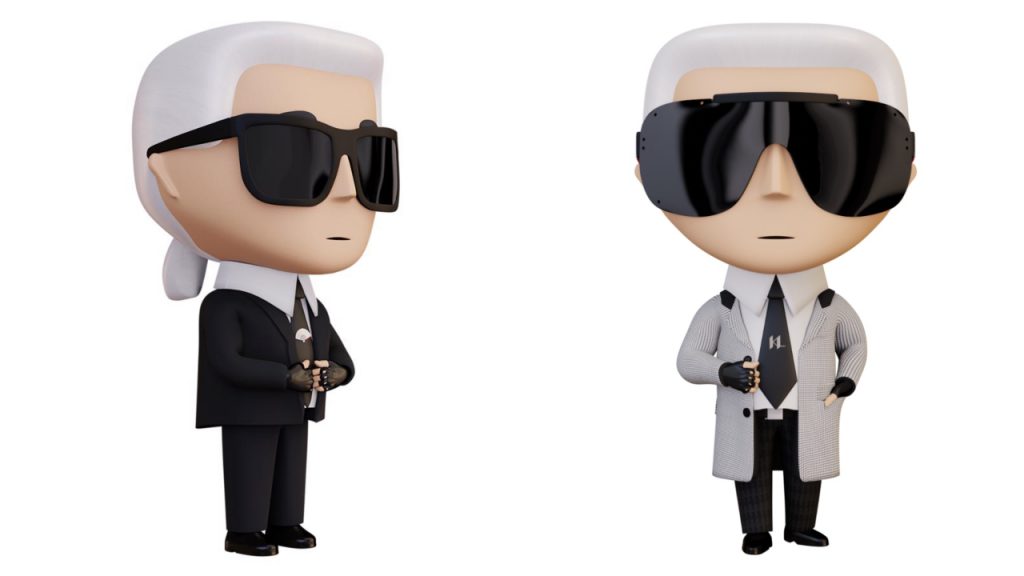 Ikonik Karl is the first version of this soon-to-be highly collectible digital item is priced at €77 (about RM366), and only 777 editions exists. Like other successful NFT drops, the element of rarity will guarantee success as well the collectors' subsequent access to more functions programmed into each NFT. These include updating looks and clothes as only a true fashionista would.
The second version, Chromatik Karl, with 77 editions, is priced at €177 (about RM842), has a gleaming chrome varnish, a glamorous glow, and is aptly placed in a hyper-future setting.
---
Previously published on Brytehall