In the course of over three decades, Abrar Anwar has found his journey in banking an exciting one – blessed with fantastic colleagues and working to surmount all manner of challenges. This includes navigating a rapidly evolving and digitalised world heavily impacted by the pandemic. He takes all this in his stride and continues to lead Standard Chartered Malaysia in his role as Managing Director and Chief Executive Officer, which he was appointed to since November 2017. Here, Abrar Anwar, a golfing enthusiast talks about how a sense of purpose in Standard Chartered's brand promise has led to very real and inspiring goals within the community that he, and the bank, find themselves within.
---
AN ORGANISATION THAT INSPIRES
Our emphasis as a bank is to be a truly purpose-led organisation with bold aspirations, and that is expressed in our brand promise: here for good. I have seen first-hand how we've been a force for good in the communities where we operate and I find that the Standard Chartered brand now, more than ever, stands for trust, stability and high-performance in a changing world – and that is most inspiring.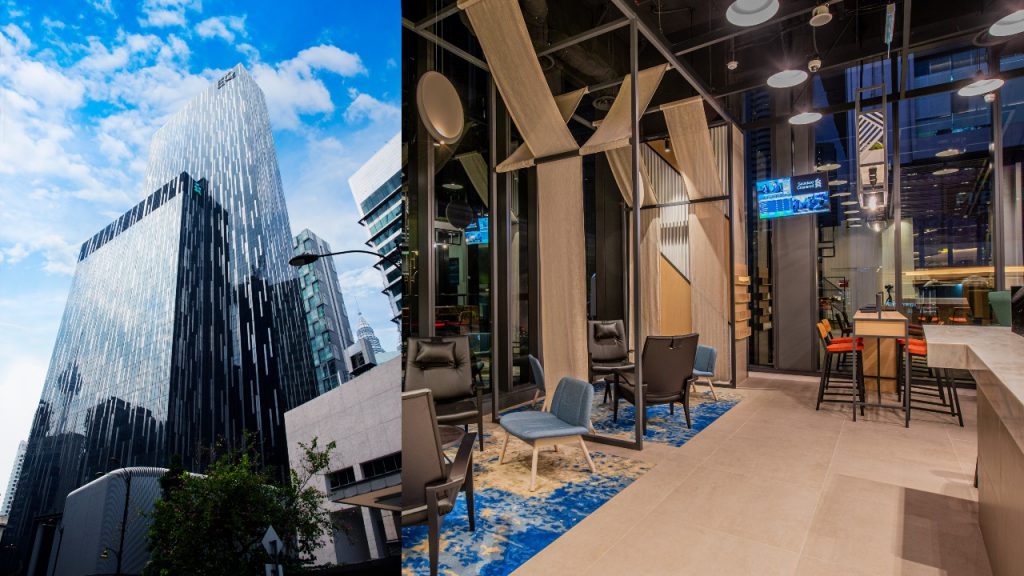 The past two years has been incredibly difficult on many fronts. My biggest takeaway is the importance of being adaptable, and not conforming to a certain mindset. There are many ways of approaching things and as long as you put your mind to it, it can be done. Not many people think of company culture as an answer to best business practices, but I rely on capable colleagues to deliver their best. It's my role as CEO to set the tone and drive the culture, and my management team does the same for their teams.
Before, I didn't think it was possible to operate a bank remotely but during the MCO, close to 80 per cent of us were working from home for long periods and with operations remaining uninterrupted. It showed that our investment in technology had definitely borne fruit. I was amazed, and still am blown away, by how everyone continues to deliver even with the sudden change in their work environment. Last year, we were named Future Enterprise of the Year for Malaysia at the IDC Future Enterprise Awards, in recognition of our multi-year digital workplace transformation. To support clients and communities during the pandemic, we mobilised US$1 billion from our global fund for our not-for-profit financing initiative to help Malaysian businesses in the provision of essential goods and services.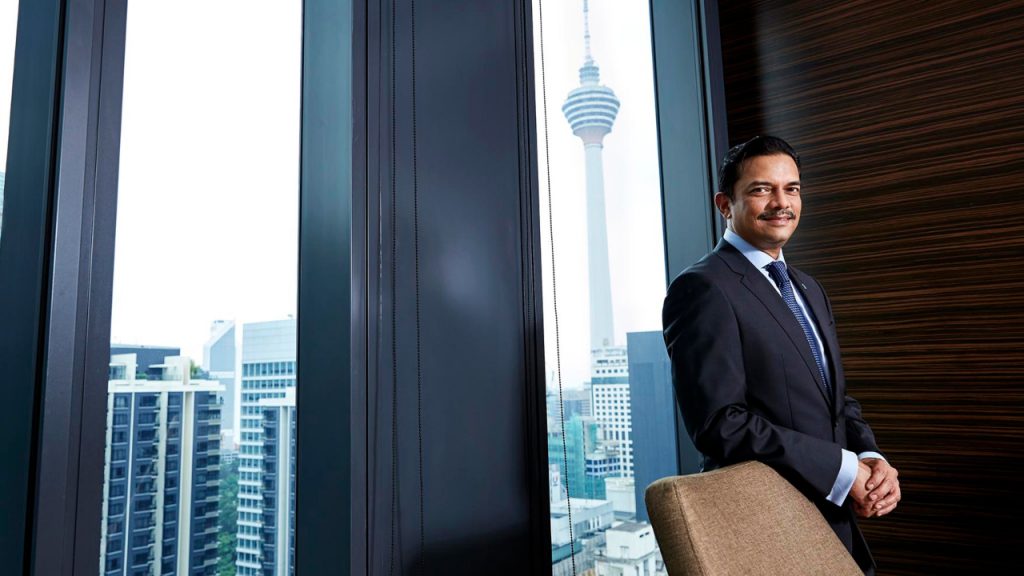 MAKING DIVERSITY THE AGENDA
Diversity and inclusion is a huge part of the Group's agenda, and I myself sit on the Diversity and Inclusion Council for Malaysia. We are truly proud to be the first financial institution in Malaysia to be awarded the reputable EDGE certification (a global business standard for gender equality). Our commitment has always been to provide employees equal opportunities, working to unlock their fullest potential and achieve their ambitions. In this regard, we affirm our commitment to improve gender equality and empower women – the EDGE certification is proof we have made good progress in this space.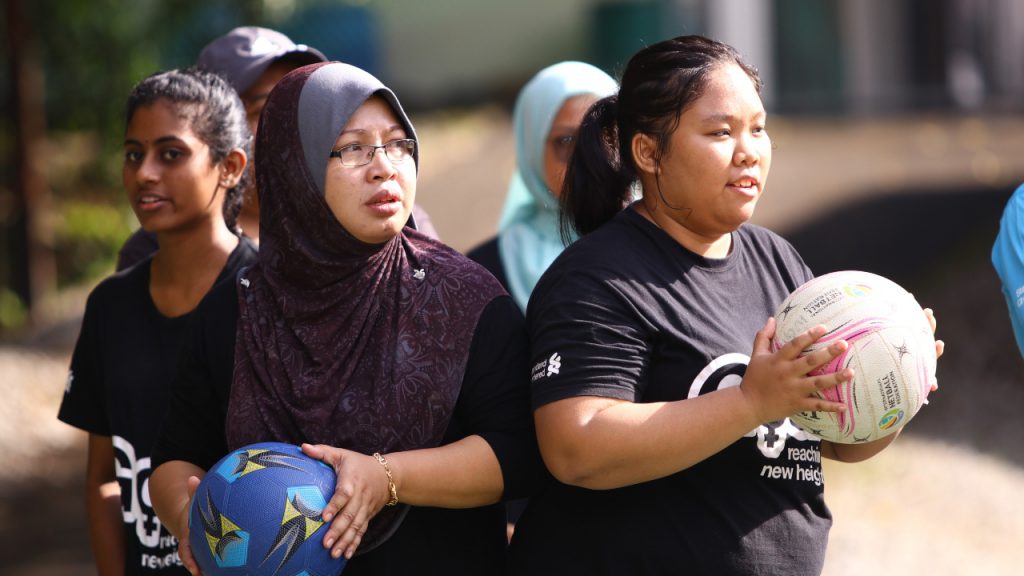 We also aim to be a disability confident organisation focused on removing barriers and increasing accessibility. By joining hands with Purple Tuesday as the lead banking sector partner, we hope to improve the experience of colleagues and clients with disabilities.
THE ABRAR ANWAR HIGHLIGHT REEL
Over time, my favourite highlights include the Export Excellence Awards partnership with The Star, recognising leading exporters who have contributed to Malaysia's economic prosperity, and growing their presence in the global arena. The past two years, especially, has made it more meaningful as they showcase how resilient our local businesses are in the face of the pandemic.
We also launched WOWnita – a value-based intermediation-aligned scheme designed to encourage women to manage and grow their business. The launch of Halal 360 makes us the first international Islamic bank in Malaysia to offer a comprehensive suite of Islamic finance solutions and incentives to help drive the nation's halal ecosystem and halal businesses to be global players.
And in the last two years, we pivoted our popular Kuala Lumpur Standard Chartered Marathon to a virtual event, celebrating our 13th year as title sponsor and enjoying unwavering support from running enthusiasts locally and worldwide.
BEST GOLFING TAKEAWAY
Outside of the office, I do enjoy golfing – for me it's about the camaraderie, with a dash of friendly competition. Any time I beat my personal best is just thrilling.
ABRAR ANWAR'S MUSIC FAVES 
At the end of the day, I enjoy listening to music and even during the pandemic, I gathered friends virtually to play and listen to music. Some of the artists whom I most enjoy are the ones I grew up with; The Beatles, Sting, Bryan Adams, Phil Collins and Eric Clapton – Tears In Heaven is a great song.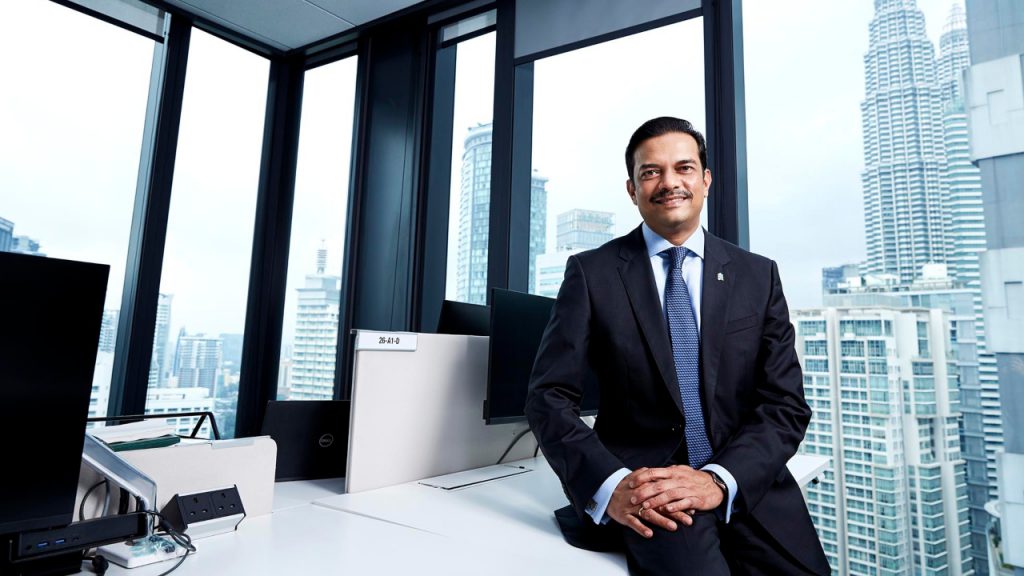 PEOPLE ABRAR ANWAR MOST ADMIRES
The people I admire most are Humaira, my wife of 28 years and my two children who have been hugely supportive of whatever I've done with my career. My wife has the patience of a saint as she stood by me through my crazy work hours.
And my admiration also goes to my mother, who still lives in Dhaka. Her home is like a command centre because that's where we all gather, and she keeps track of her seven children through the iPad, iPhone and broadband connectivity. She is the glue that keeps the family together – she keeps us all in check and connected virtually. In fact she is quite tech-savvy – it's a great reminder that age isn't a barrier to learning and using new technology can change our lives for the better.