At the buzzy neighbourhood of Mount Austin in Johor Bahru, where family karaokes, bubble tea shops and ramen joints converge, one finds Gallery Prudy, discoverable with a low-key signage from the ground floor. Inside, the gallery's founder Ng Jun Voon, has worked with branding and design studio Nav Design Group to produce an atmospheric space to display the fruit of his five-year fascination and art collection, specifically Bearbrick.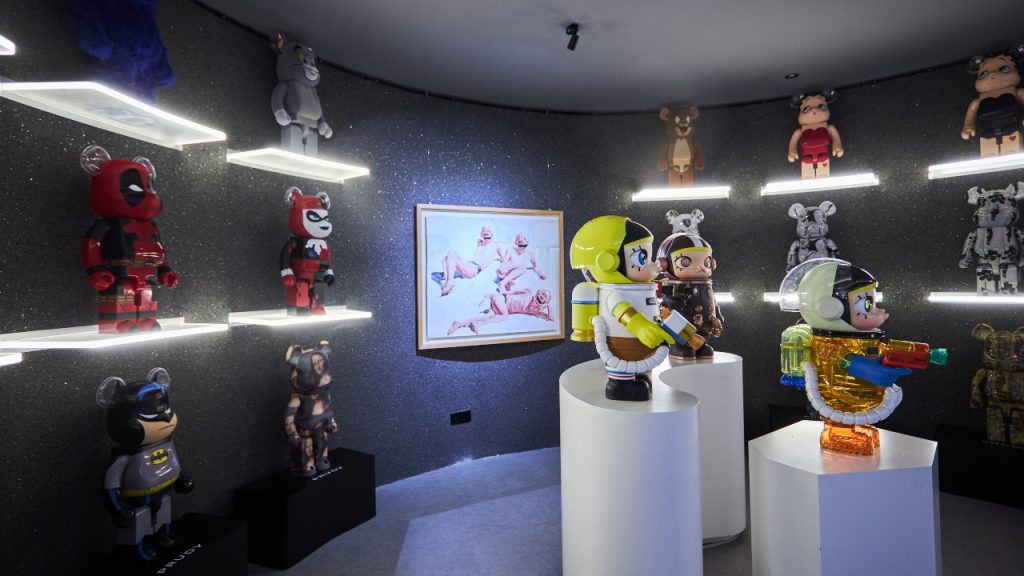 "My primary motivation in starting out was in how much I like Bearbrick," Ng says, adding, "but it also helps that as time went on, these pieces started to attract investment value which made it even more enjoyable for me to continue my hobby." Ng contends that his fascination with collecting Bearbrick and even the contemporary art which adorns the walls of Gallery Prudy is not easy. "It's been quite a challenge to source many of the pieces – I've had to directly write to the artists and galleries to acquire the pieces, as well as participate in online bidding."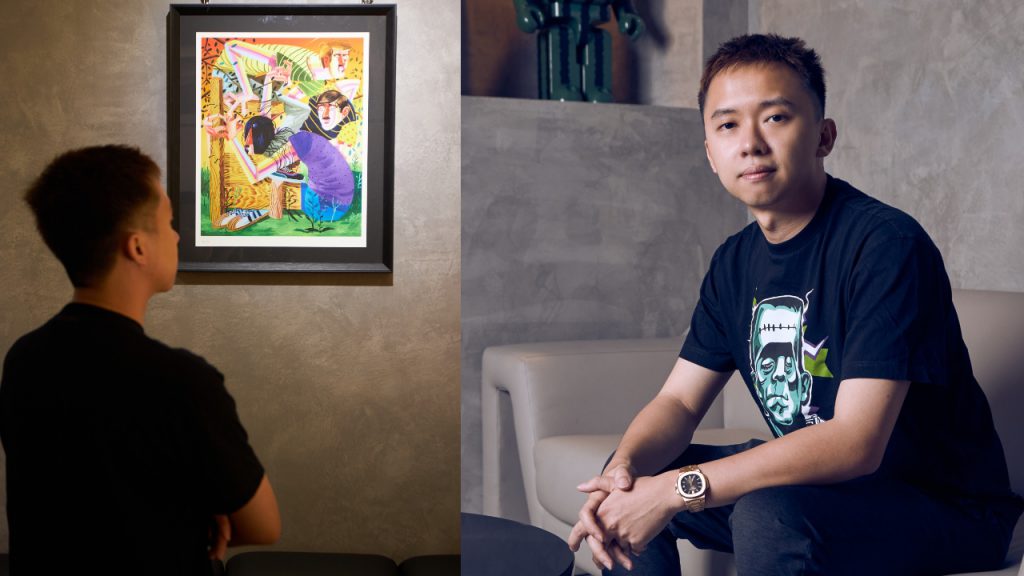 The result, however, is worth his while. Towards the end of last year, Ng soft-launched Gallery Prudy (the name is a riff on how the social media generation spell 'pretty'). The venue is more than just an expansion of his collection, it also serves as a lounge and bar with a curated menu boasting limited edition spirits such as the Ambush collaboration with Moet & Chandon.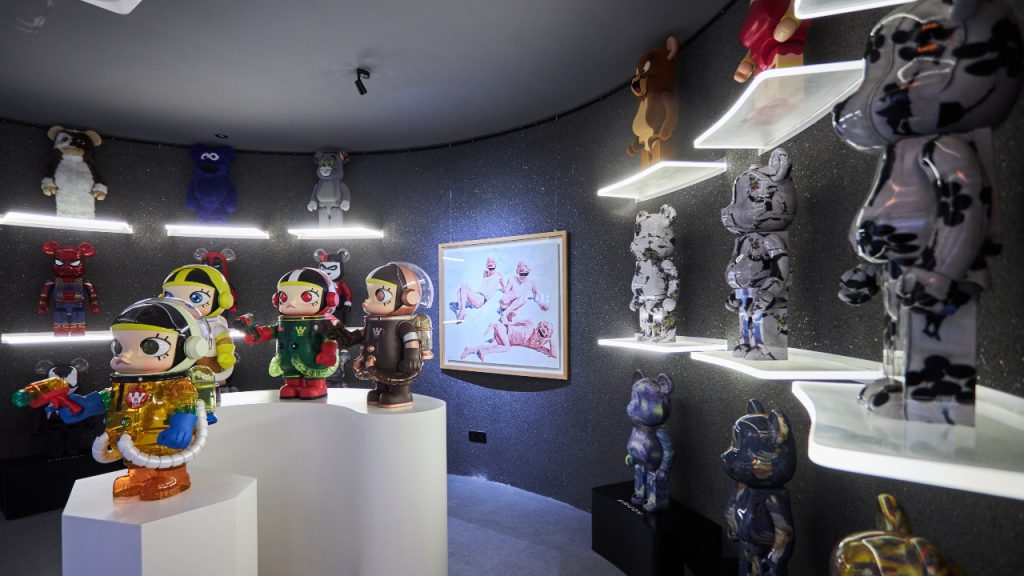 View this post on Instagram
An estimated 40 Bearbrick, mostly in the 1000 per cent sizing, are currently on display at the gallery; the Clot Watermelon and Snow Strawberry, a trio of Space Molly, Spiderman, Batman, Harley Quinn, Cookie Monster and many others. Also on the walls are the artworks of contemporary artists such as Yue Minjun, Joan Cornella, Takashi Murakami, Madsaki, Hikari Shimoda and one of his favourites – the works of Hungarian Akos Ezer whose surrealistic paintings sit at the intersection of pop art through his use of vivid colours.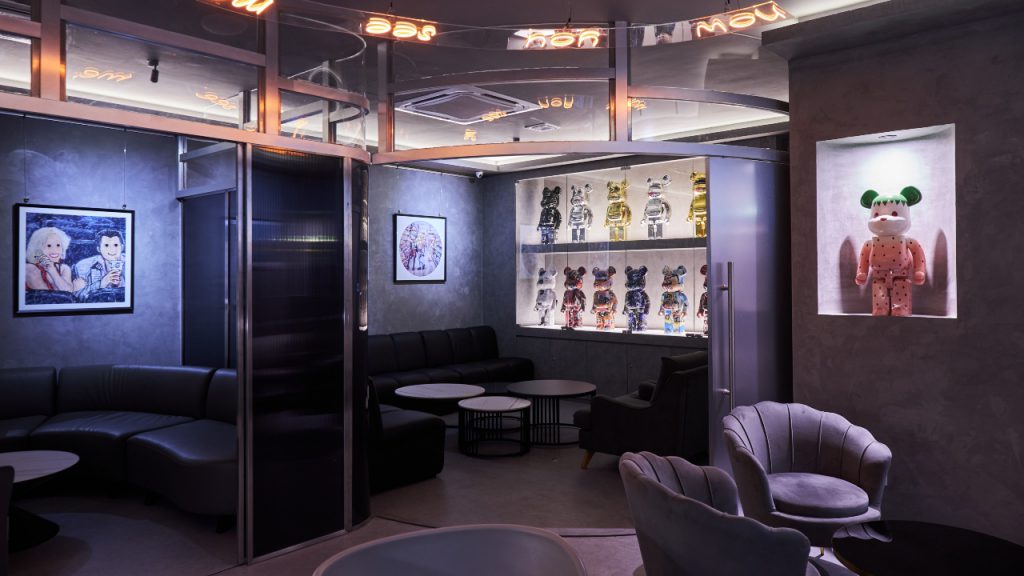 View this post on Instagram

For Ng, the biggest takeaway since he established Gallery Prudy has been in the positive reactions from friends and guests to this emotive space. Its unexpected location and breadth of artworks from international names has turned this corner of the city into a destination of sorts for those looking for an extraordinary evening of being up close to his curated Bearbrick collection. In Ng's case, he hopes to expand the art collection at Gallery Prudy event more, and is currently eyeing the works of American artist George Condo next. "In the past two year, the art scene has really boomed – and we see so much more buying interest at auction houses," Ng observes. "I just hope I am still able to buy the pieces I like at the right price."
---