Last year, on the 200th anniversary of M. Louis Vuitton's birthday – the maison that bears his name unveiled its new Bravery collection. This high jewellery family draws its name from its founder's daring quality, who was all of 14 years of age when he journeyed from the remote French Jura mountains to Paris where he picked up an apprenticeship with trunk maker Romain Maréchal. By 1854, M. Vuitton would be credited for inventing the flat trunk, a boon for his time when giant steamships made long-distance travel very much en vogue. It also made the Louis Vuitton trunks highly sought after by the city's travelling elite.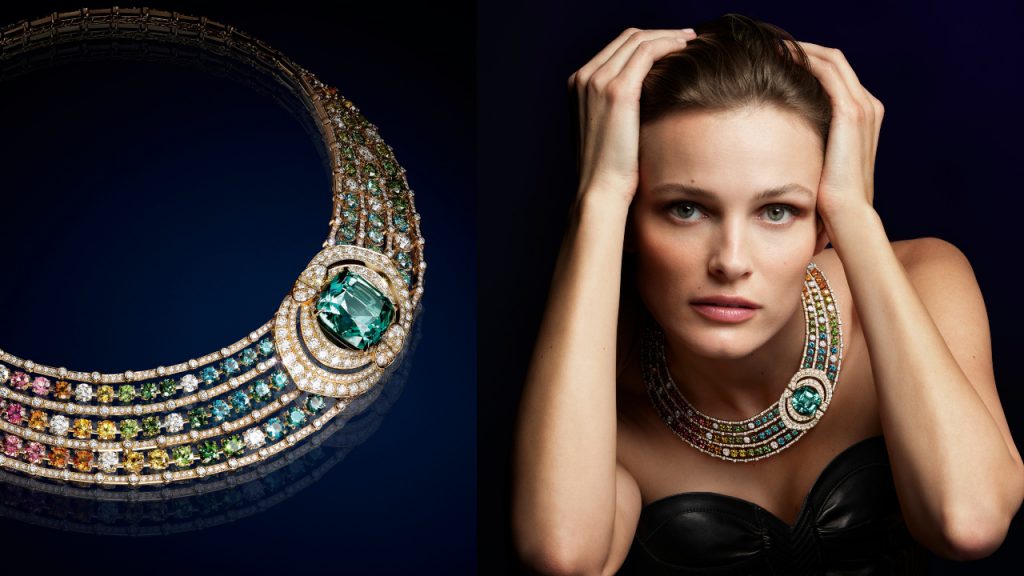 Back in 2022, its high jewellery collection Bravery collection Chapter II focuses on elements of this iconic Louis Vuitton trunk, with four different themes which hark back to elements of the trunk; Le Multipin, Le Magnétisme, Mini-Malle and Cocktail Rings. These pieces, shaped and crafted at the maison's Parisian high jewellery workshops, showcase an assembly of savoir-faire. In the Le Multipin necklace – a bejewelled vision of the trunk's locking mechanism – more than 100 coloured stones feature; pink and green tourmalines, yellow citrines, blue aquamarines and violet tanzanites add up to 100 hundred carats, aligned across three rows and headlined by a rare 42.42-carat lagoon blue tourmaline.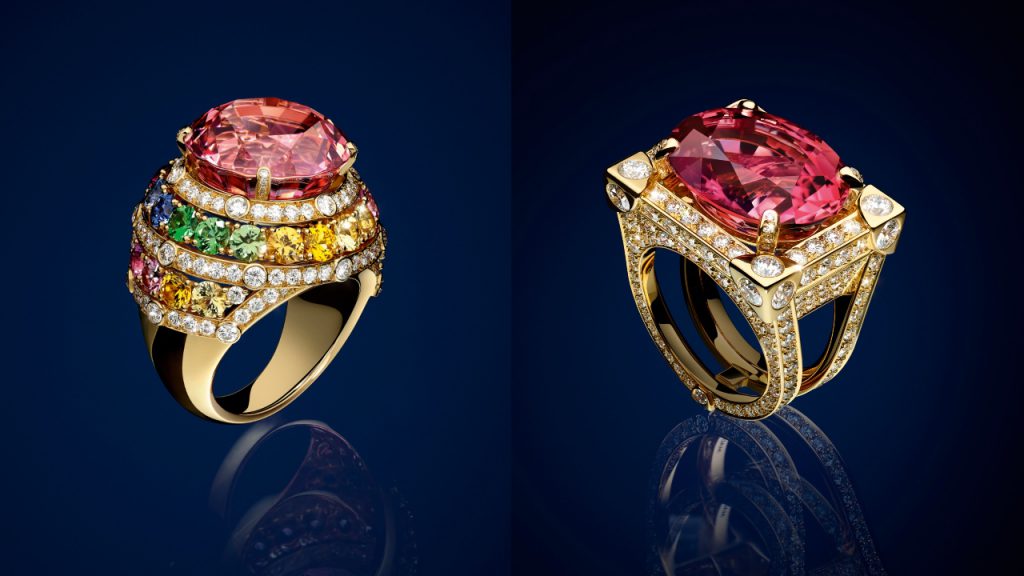 View this post on Instagram
Meanwhile, the Le Magnétisme is a reinterpretation of the shape of the trunks' metal corners, thus its rectangular silhouette framing the main 20.29-carat cushion-cut Sri Lankan yellow sapphire. The only monochrome set – La Mini Malle – combines diamonds and white gold into a series of links with Monogram flower-cut diamonds – a jewellery cousin to the Petite Malle of 2014. This necklace also transforms into a choker and two sparkling bracelets – an ephemeral innovation which M. Louis Vuitton would doubtless approved of.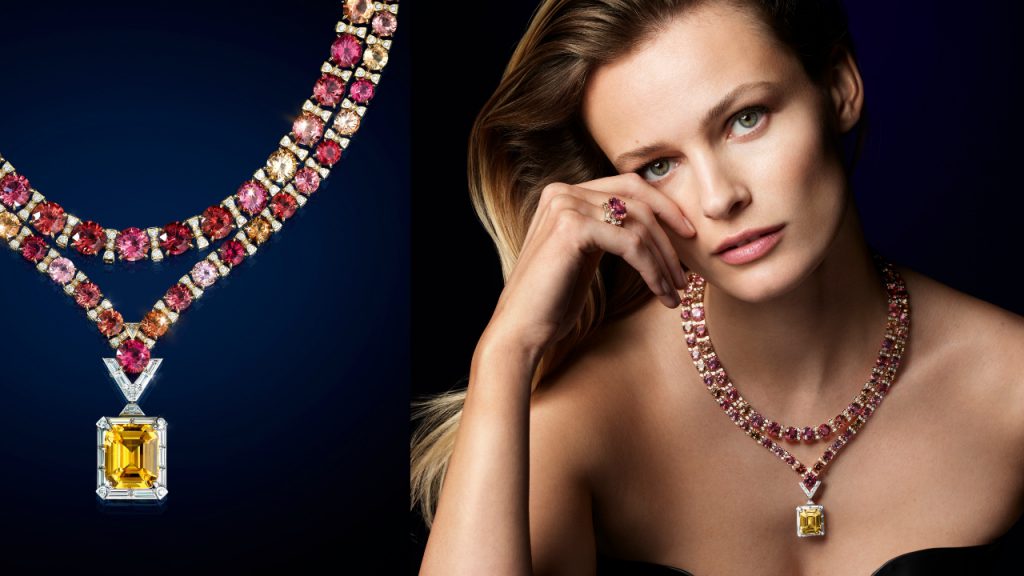 Rounding off the Bravery collection Chapter II collection is the quartet of cocktail rings offering a central brilliant-cut coloured stone which required some three years of searching. These stones are another testament to the beauty of far corners of the globe, with a pink Padparadscha and cerulean sapphire from Madagascar, ruby from Mozambique and vivid green demantoid garnet.
---