Here's Robb Report Malaysia's list of Buka Puasa destinations to celebrate the breaking of fast with friends and loved ones in the month of Ramadan.
Nostalgia Rembulan @ JP Teres, Grand Hyatt Kuala Lumpur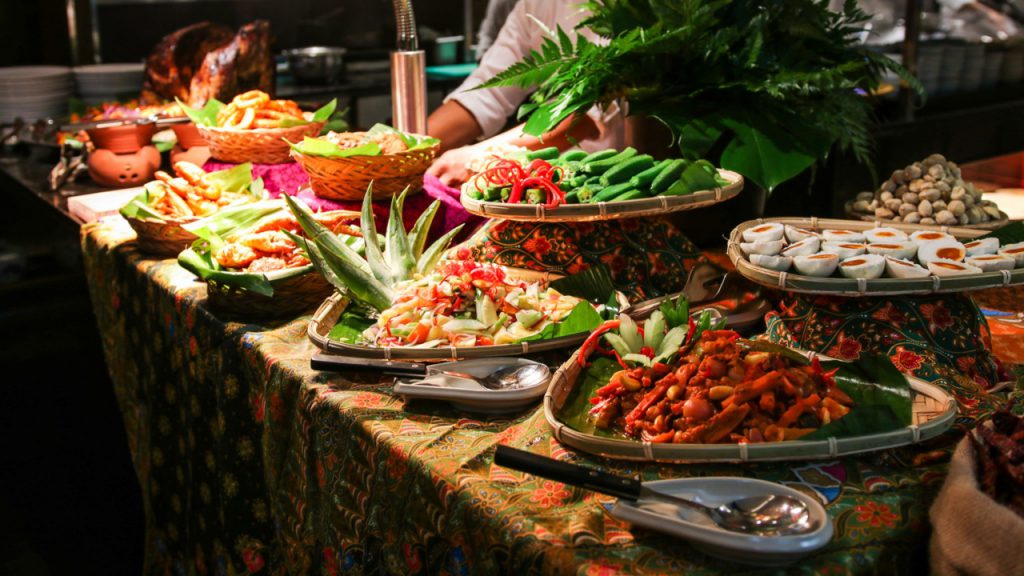 Take a trip down memory lane for your Buka Puasa dining at Grand Hyatt's JP teres restaurant with its Nostalgia Rembulan buffet. Boasting an incredible spread of over 80 kinds of dishes, guests will be spoiled for choice. Authentic classics like Satay and Rojak Buah, or Murtabak and deliciously crispy and fluffy Roti Canai will leave you reminiscing simpler times. Also enticing are the restaurant's grilled-to-perfection seafood and Kambing Bakar carving stations as well as JP Teres' unmissable chicken rice. Takeaway set menus, with a full-course affair for RM450, as well as gift hampers are also available for purchase. The Nostalgia Rembulan buffet is available from 3 April till 1 May 2022. It is priced at RM188 per adult and RM94 per child.
Make a reservation: Call +603 2203 9188 or Email: [email protected].
---
Hidangan Tradisi – Edisi Nyonya Buffet @ ATAS, The RuMa Hotel and Residences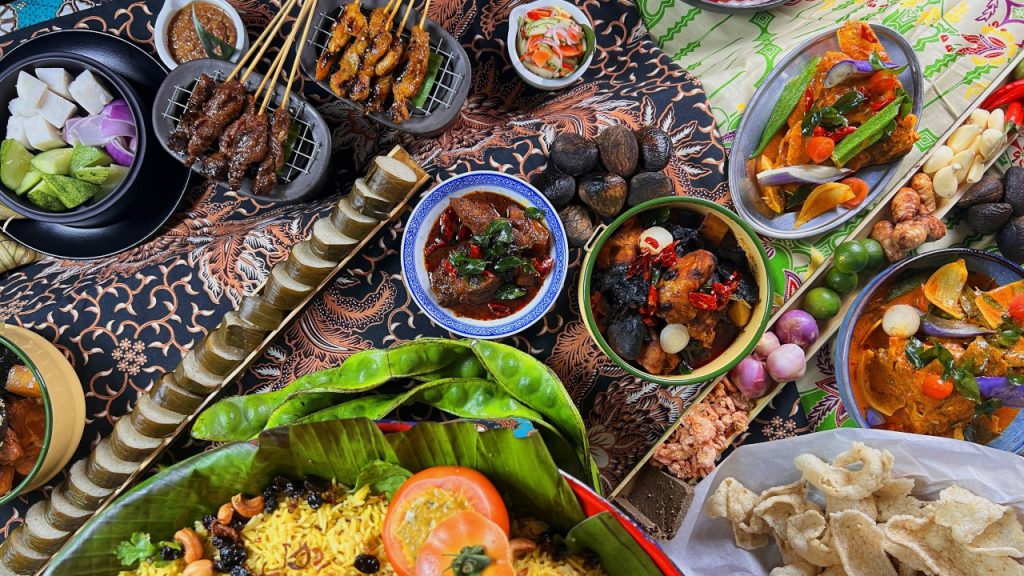 ATAS at The RuMa is giving what the people want this year with an authentic Peranakan Iftar menu. Sample a wide range of rich Peranakan cuisine from Ketam Cili and Kari Kepala Ikan to Asam Pedas Lidah and Daging Masak Lemak Cili Api. Foodies will be delighted to know that classics such as Ayam Pong Teh, Lemang Pulut Hitam, Serunding Ayam, Daging and Kelapa, as well as a whole roasted lamb leg, are among the selection. While ATAS has put an exciting twist on classic flavours with exciting creations such as the coconut pandan macaron and a sophisticated Onde-Onde swiss roll cake, guests will also be able to enjoy Bubur Cha Cha and Pulut Tai-Tai the traditional way.
Make a reservation: Call +603 2778 0888, or Whatsapp +6032 778 0735 or Email: [email protected]
---
Citarasa Nipah @ Nipah, EQ Hotel Kuala Lumpur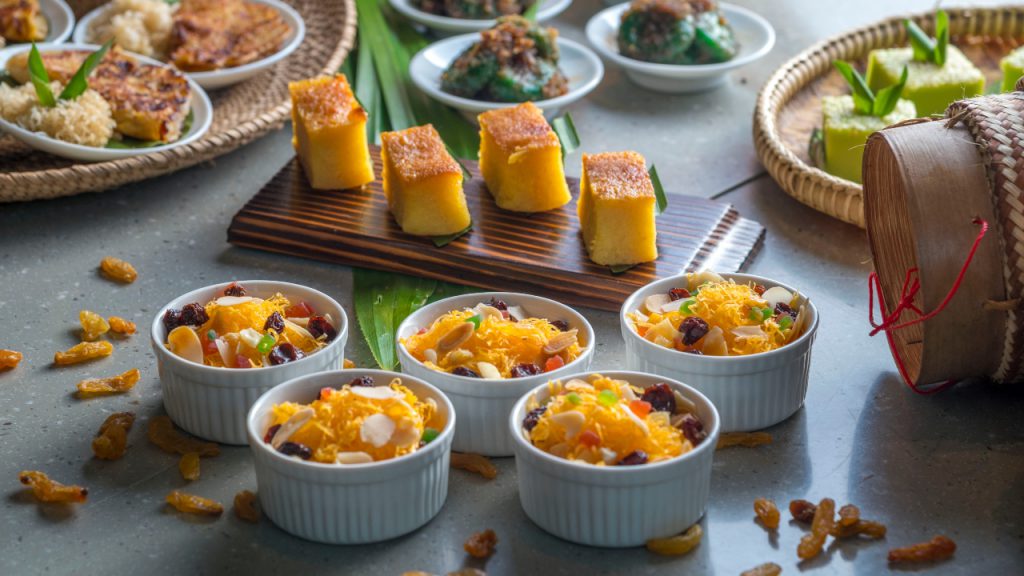 This Ramadan season, EQ Kuala Lumpur's award-winning restaurant is returning with Citarasa Nipah, an extensive Buka Puasa spread of traditional kampung flavours drawn from the restaurant's heritage recipes. Enjoy time-tested favourites like Rendang Daging Lebaran, Siakap Tiga Rasa Nusantara and Serawa Durian Selera Timur, as well as the indulgent Kerabu Limau Bali and Udang Harimau Dan Kacang. Foodies will be pleased to hear that the carving station will be featuring Kambing Golek, with hearty favourites such as the Ayam Goreng Mamu, Gulai Daging Masak Lemak Cili Padi, Udang Gulai Nyonya and Assam Pedas. The hotel's signature EQ Satay will also make an appearance, having made its mark as one of the top ten Malaysian dishes to try by Travel + Leisure Magazine in New York. Citarasa Nipah will be served at Nipah from 3 April to 1 May 2022 starting at RM208 per adult and RM68 per child, with early bird and group vouchers on offer. Takeaway sets are also available from RM338+ should you wish to indulge in the comfort of your own home.
Make a reservation: Whatsapp +6012 278 9239 Email: [email protected], or book via TableApp.
---
Sajian Tradisi Kita @ Four Seasons Hotel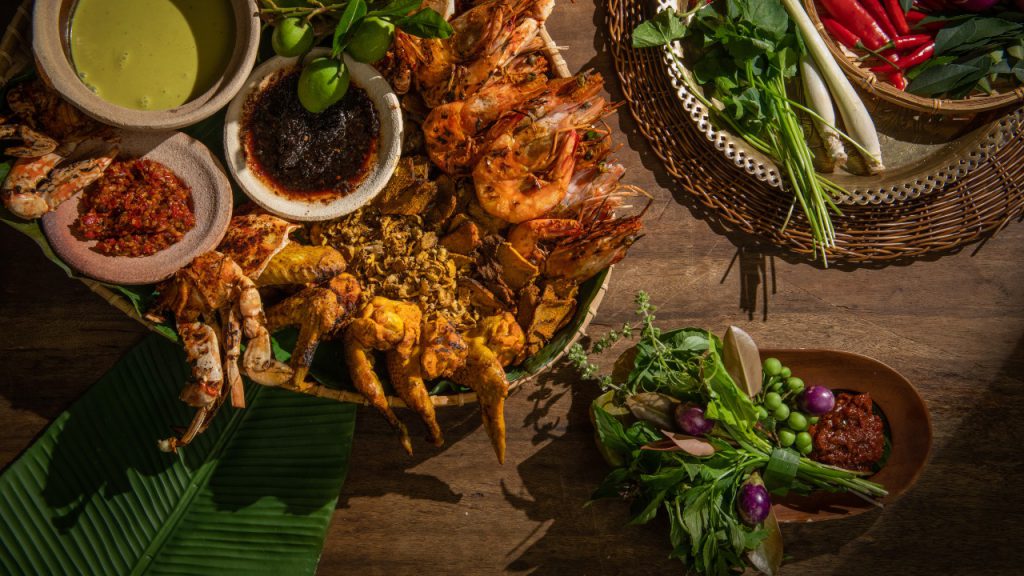 Buka Puasa comes with a distinct taste of nostalgic Malaysian flavours at Four Season's Sajian Tradisi Kita spread. Showcasing the abundant ingredients and techniques from all over the country, its in-house restaurant, Curate, has plenty of regionally crafted creations to look forward to such as Nasi Kebuli Kambing, a whole lamb roasted with spices and served with raisin rice pilaf, alongside Itik Golek Pekan, carved coconut-marinated smoked duck with pickled jalapenos. Also on the menu are must-haves like Telur Pindang Rainbow, Johor-style century eggs, Lepat Loi, glutinous rice wrapped in banana leaf, and the comforting Sup Kali Umbu. The Four Season's takeaway menu and gift hamper, filled with an assortment of sweet treats and heartfelt goods, are also available for retail at RM230 and RM688 respectively. Serving from 3 April to 2 May 2022, the Sajian Tradisi Kita spread is available at RM198 per adult and RM99 per child.
Make a reservation: Contact Curate via the Four Seasons App. For takeaways and orders, click here.
---
Malam Warisan Melayu @ The St Regis Kuala Lumpur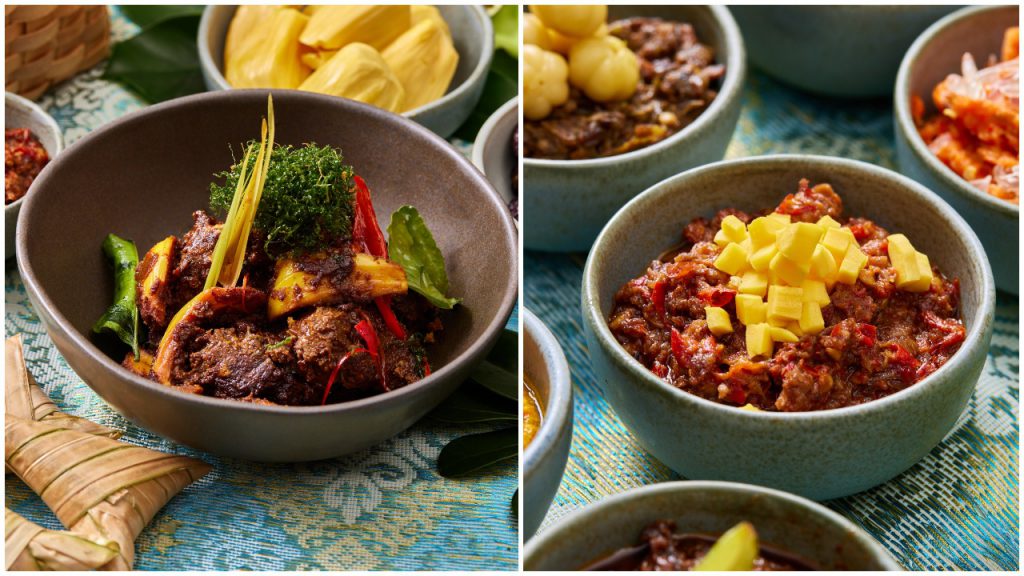 The St Regis Kuala Lumpur is continuing its theme of journeying through the 14 states of Malaysia with a twist. Guests looking forward to their Malam Warisan Melayu spread this year can expect an eclectic fusion between local fruits and traditional dishes. The stars of the show this season are its Head Chef's Perak rich and tender beef short ribs Rendang Tok with honey jackfruit, the tiger prawn red curry with starfruit as well as the Penang lamb shank curry sweetened with bananas. To pair with your meal: their specially curated selection of sambal, also infused with fruits, such as the Sambal Umbra Chili Padi Kedah, Sambal Belacan Pomelo Melaka, and Sambal Hijau Buah Cermai Kelantan, to name a few. If that was not enough fruit, the dessert selection includes a Kelantan soursop pudding, coconut rambutan Panna Cotta and Sarawak poached buah salak to sample. The Malam Warisan Melayu Menu buffet dinner is available from 8 April to 1 May 2022 at RM248 per person.
Make a reservation: Call +603 2727 6696 or Email: [email protected]
---
A Ritzy Double Festive Feast @ The Cobalt Room, The Ritz-Carlton Kuala Lumpur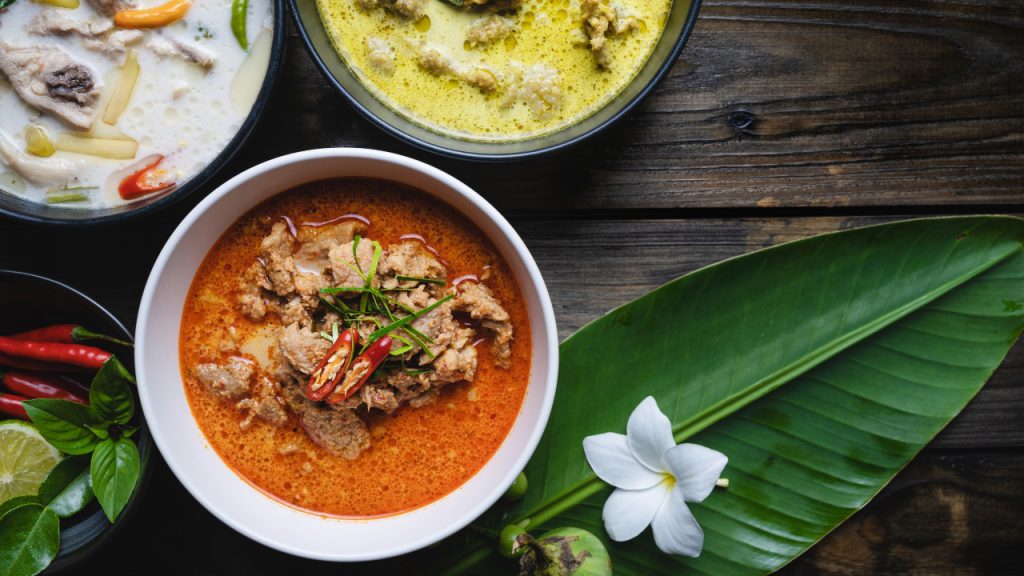 Sprinkle a bit of Thai flavour to your feast this festive season with The Ritz Carlton Kuala Lumpur's Ritzy Double Festive Feast at The Cobalt Room. Specially curated by Thai master chef Rasikan from Shook! at The Starhill Dining, the showcase of culinary creations takes heavy inspiration from sister restaurant Pak Tai at The Ritz-Carlton in Koh Samui. Guests may expect to sample distinctive dishes from Murk Ka-Taim Pring Thai, wok-fried squid with a garlic pepper sauce, to lamb massaman. Also on the menu are beloved favourites including Phad Ka Phow Gai, a minced chicken dish with spicy basil sauce, Tom Yum Goong and Phad Tai Goong Sod. The spread boasts over 50 appetisers, mains and desserts including Malay specialities to choose from, offering something for everyone. The Ritzy Double Festive Feast is available from 1 to 30 April 2022 and is priced at RM138 per adult and RM69 per child.
Make a reservation: Whatsapp or call +6011 1764 6056 or email [email protected].
---
Majestic Festive Banquet @ The Majestic Hotel Kuala Lumpur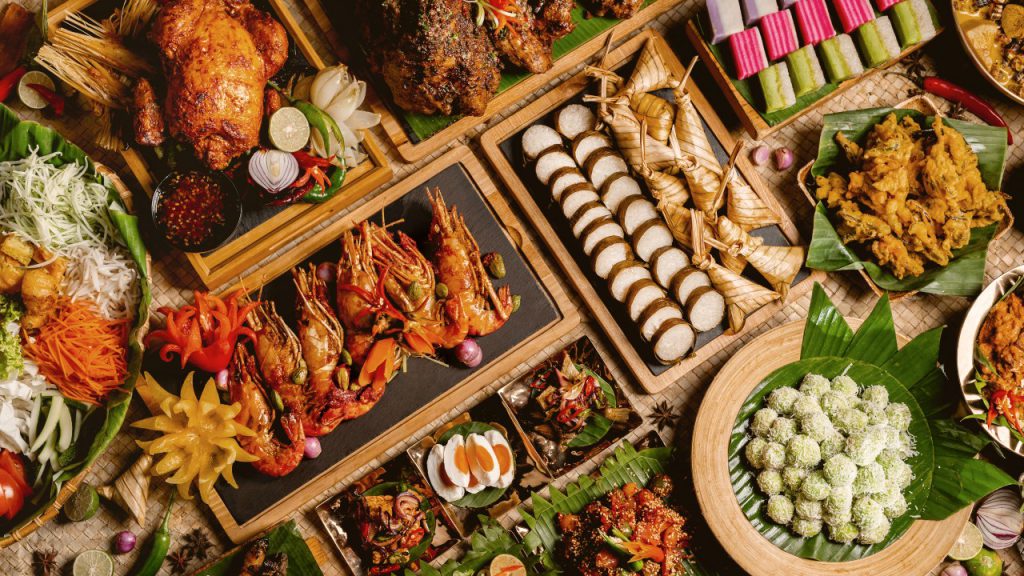 The exquisite colonial dining rooms of the Majestic Hotel Kuala Lumpur offer an exquisite ambience to Buka Puasa through the Majestic Festive Banquet. Savour over a hundred classic Malay recipes including all-time favourites like Rendang Daging, Kambing Panggang Kuzi and more, overlooking the city skyline at The Canopy or in one of the intimate Majestic function rooms (for RM150 per person). If you're looking to host larger parties, the grand Majestic Ballroom is also available for extravagant dinners (priced at RM180 per person with a minimum of 400 pax). Or if you're looking for a more modern culinary experience, you could opt for a private Omakase experience at The Smoke House, led by guest tastemaker Chef Machi of Yukibana at Shook!, from RM450 per person. The Majestic Festive Banquet is available from 8 to 28 April 2022.
Make a reservation for the Majestic Festive Banquet, Whatsapp +6011 2163 7451 or email [email protected].
For more information and bookings at The Smoke House, Whatsapp +6014 647 1060 or email [email protected].
---
Selera Malaysia dan Timur Tengah @ Mandarin Oriental Kuala Lumpur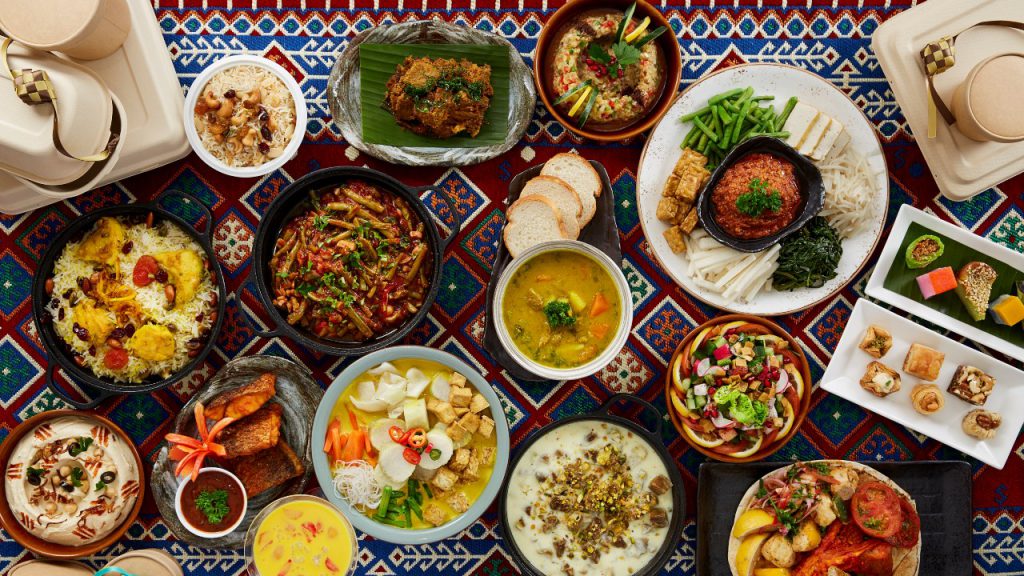 Guests looking to Buka Puasa at Mandarin Oriental Kuala Lumpur this Ramadan month will be welcomed with an extravagant feast accompanied by live Arabic musical performances. Indulge in an exceptional selection of wholesome Middle Eastern favourites, curated by guest Chef Amjad Karkazan, alongside beloved dishes from all over Malaysia. This year, the buffet will be segmented into two sessions, with a choice of the elegant interiors of its Mosaic restaurant or the vibrant outdoor terrace of Lounge on The Park. The hotel's takeaway menus are also impressive with a choice between a 10 or 14-course set menu including a whole roast lamb, Hyderabad lamb shank served with Biryani and other Raya staples. Not to be missed, as well, are Mandarin Oriental's signature festive hampers for gifting, packed with Raya offerings and limited-edition Marzipan dates from RM488. The buffet is priced at RM228 for the first seating, and RM138 for the second, from 3 April to 2 May 2022. Mandarin Oriental's coveted Hari Raya brunch will also be hosted on 3 and 4 May 2022 at RM228 per person.
Make a reservation: Call +603 2380 8888 or Email: [email protected]
---
Muhibbah Malaysia @ The Courtyard, Pavilion Hotel Kuala Lumpur by Banyan Tree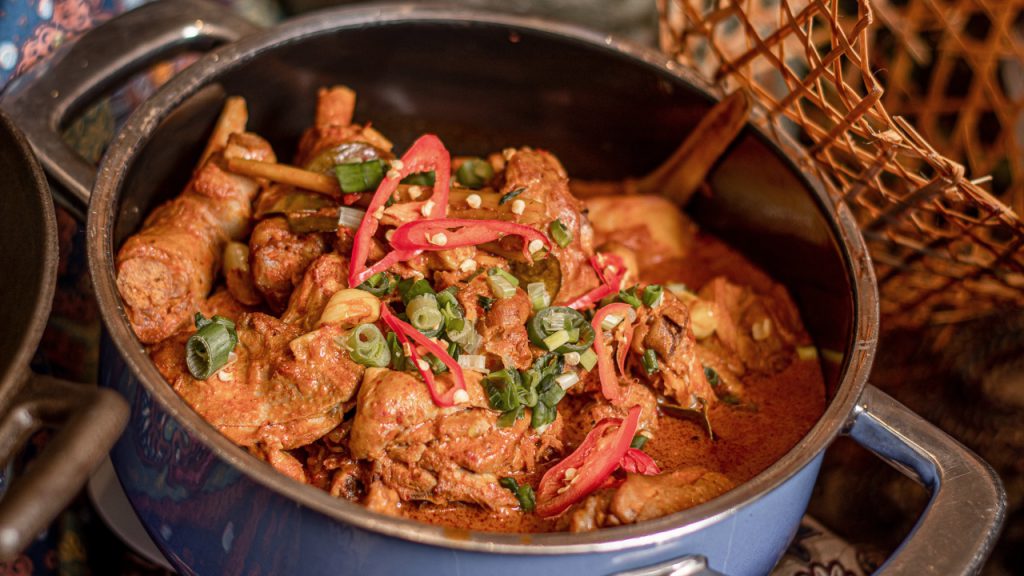 At The Courtyard, at Pavilion Hotel Kuala Lumpur, the Muhibbah Malaysia dinner buffet offers an inspired menu influenced by the varied cultures and lifestyles around Malaysia, and its different states. Some of the highlights include Kedah's Ayam Panggang Madu Berbijian, Kelantan's wholesome Gulai Ikan Tonggol, Penang's rich Kari Kepala Ikan, and more. This year, The Courtyard also has a selection of signature sauces available to accompany your meal such as Melaka's beloved Cincalok to Negeri Sembilan's fragrant Sambal Tempoyak Daun Kesam, and even Sambal Belacan Mangga Muda, a Selangor favourite. The dinner buffet is available from 7 April till 1 May 2022 and is priced at RM188 per adult and RM94 per child or senior citizen. A lunch buffet is also available on 3 and 4 May 2022 for RM128 per adult and RM64 per child or senior citizen.
Make a reservation: Call +603 2117 2821, WhatsApp +6017 206 8805 or Email: [email protected]
---
Selera Kampong Enak @ Shook!, The Starhill Dining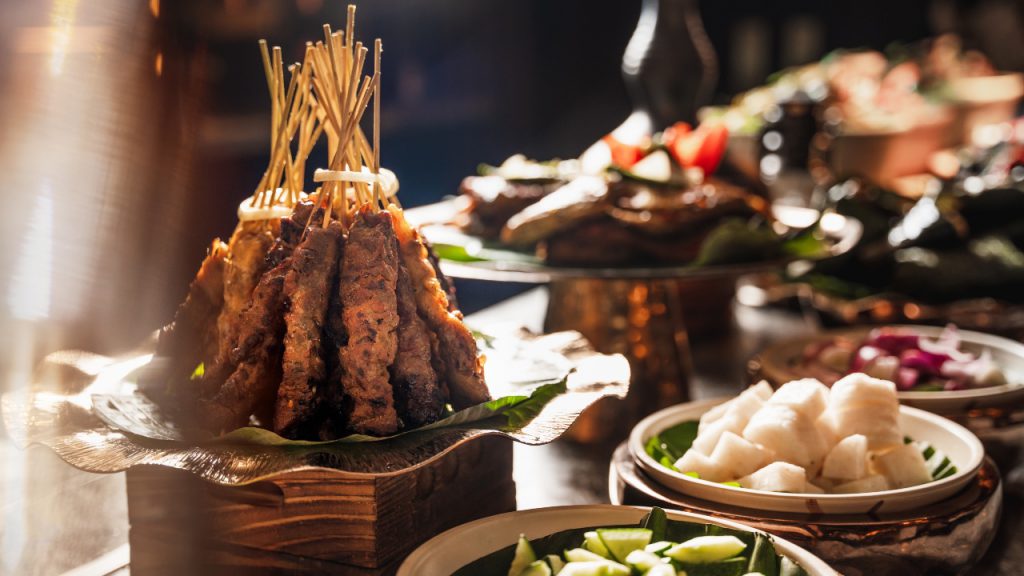 For those seeking a traditional kampong Buka Puasa experience, Shook!'s tastemaker chef has curated the Selera Kampong Enak menu. Expect an extensive selection of distinctively Malay flavours and age-old kampong recipes that have been passed down through generations, including heart-warming classics such as its bespoke Sup Ekor and juicy Rendang Daging Tok. Of course, one cannot forget Enak kitchen's tastemaker Chef Rafizan's addictive array of sambals to complete every dish. Selera Kampong Enak at Shook! will be served from 1 April to 1 May 2022 at RM118 per adult and RM59 per child.
Make a reservation: Call +603 2719 8060, Whatsapp +6018 929 8060, or Email: [email protected]