Ever since Chef Yogesh Upadhyay (Yogi to almost everyone who knows of him) began his present iteration of Flour, his menus has sought to transmit his entire being; from his formative years as part of a family restaurant business, to his ensuing globe-trotting culinary journey as an epicurean. In all this, the scents and flavours of his existence continue to emanate through his inventive French-Indian degustation proposal, as seen in his latest spring-summer menu presentation. With this menu, Chef Yogi intimates that it will bring forth sunshine, music and flowers – a promise of the warmer seasons on the plate and palate.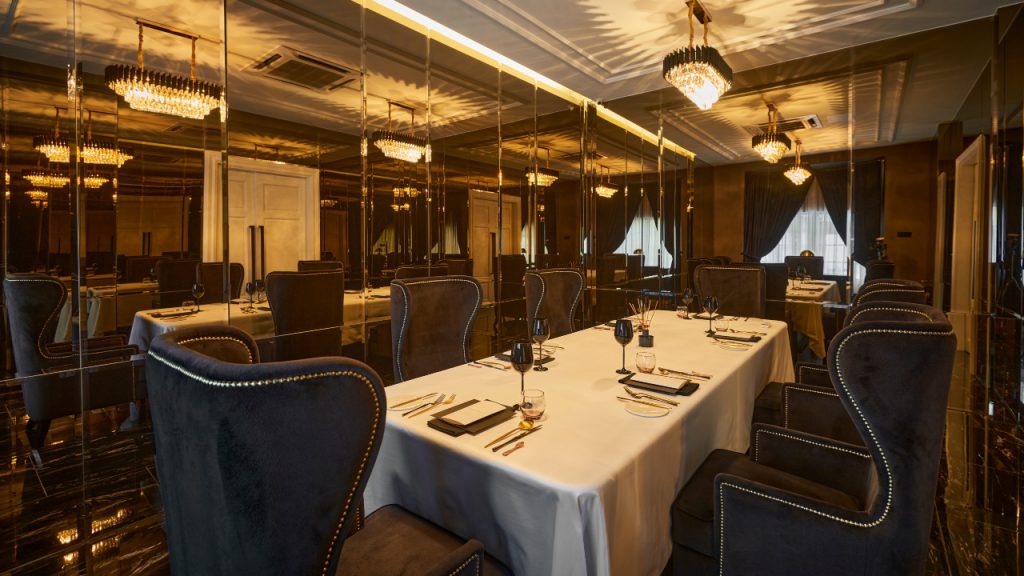 This new spring-summer menu titled 'Heart of the Sea' is conjured from a medley of ingredients sourced from places near and far, with Mexican avocados and Peruvian mangoes meeting Spanish red capsicum and Kelantanese single origin cocoa. The reason? Simply in that Chef Yogi demands only the best through his extensive list of purveyors, frequently entering into bidding wars for coveted ingredients such as Iranian Beluga caviar.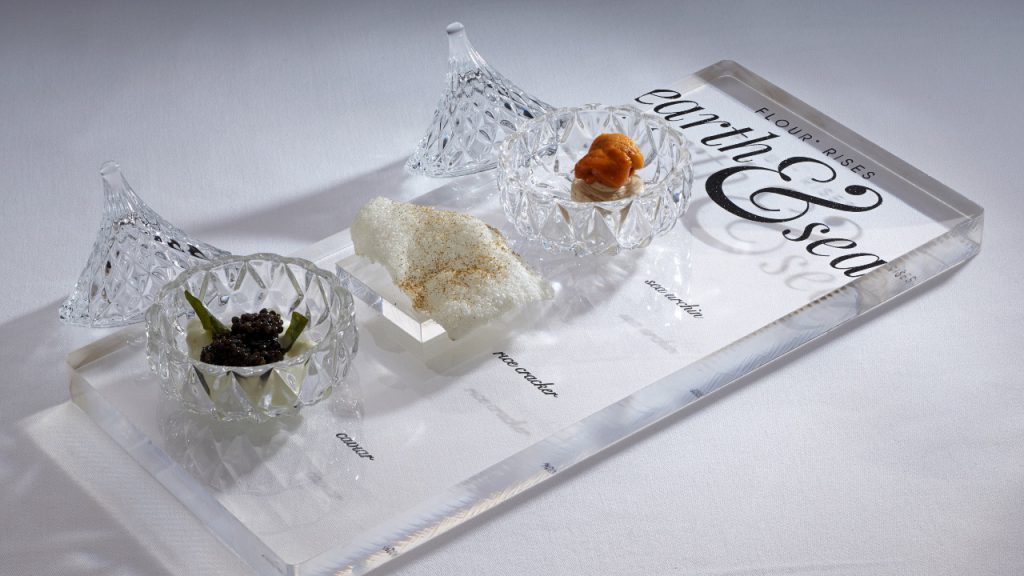 With this new spring-summer menu, Chef Yogi's desire to work with ingredients derived from the sea is partially borne by the sustainability of ensuring a consistently good supply of ingredients. For him, the Heart of the Sea menu may be his longest-running one yet – as it builds upon crowd favourites and, in many cases, elevates it to the next level. Case in point is the Earth & Sea, a mainstay starter of his degustation menus since Flour relaunched as a fine dining venue in 2020. This dish is reconfigured with caviar and coconut espuma now featuring uni with caramelised onions for a combination of earthiness, redolent with essences of sea and shell, as well as the exotic whiff of coconut.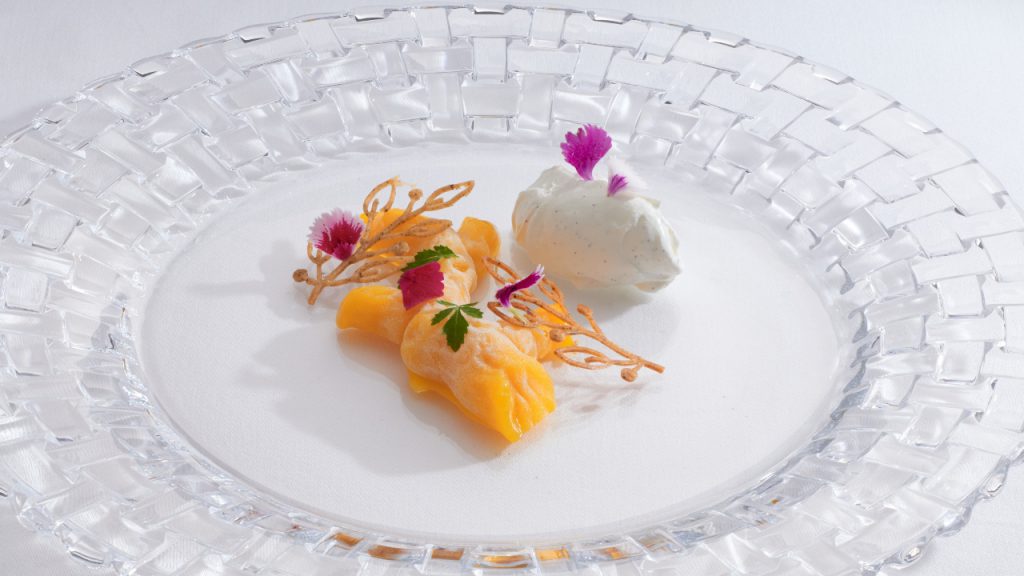 As always, much of the cuisine is shaped by the techniques and know-how that Chef Yogi employs – derived greatly from the eight millennia in-the-making Indian cuisine, influenced by various cultural infusions including Ayurvedic knowledge. As Chef Yogi succinctly describes: "At Flour you don't have Indian food, you get food inspired by the culture of India." Hence Heart of the Sea, which seeks to explore the myriad influences of the states ranging from Gujarat in the west to West Bengal in the east, with a beguiling mix of remembered dishes such as dhokla to boondi raita.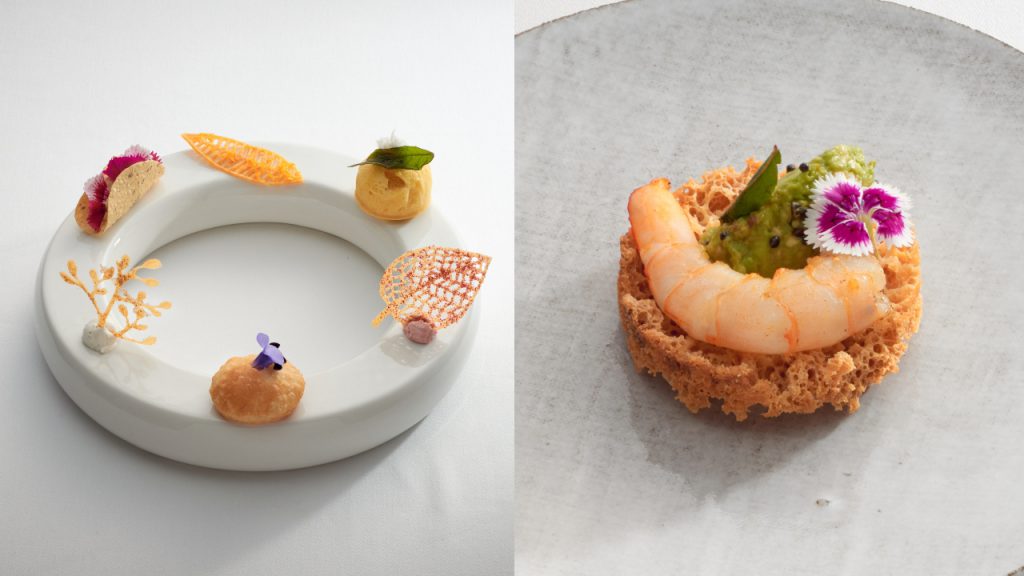 In Mexico Meets India, a bit of theatre ensues as the process of tempering takes place live next to the dinner table. Guacamole is made fresh from a combination of curry leaves, black pepper, tomatoes, onions, mustard oil, garlic and lime, blanketing a juicy wild prawn on a bed of tuile. The result, an undeniable sense of the sub-continent's richness – with savoury, sweet and spice notes mingled with a heady aroma of the just-cooked guacamole.
Kerala, so enigmatically named, is constructed with the unmissable elements of Red King crab, and coconut sauce, a hearty dish that brings one back to the state's colourful seaside towns. In the next course, Arctic cod makes an appearance – chosen for how it flakes piece by piece, with an accompaniment of chargrilled leeks and zero-starch rosematta rice.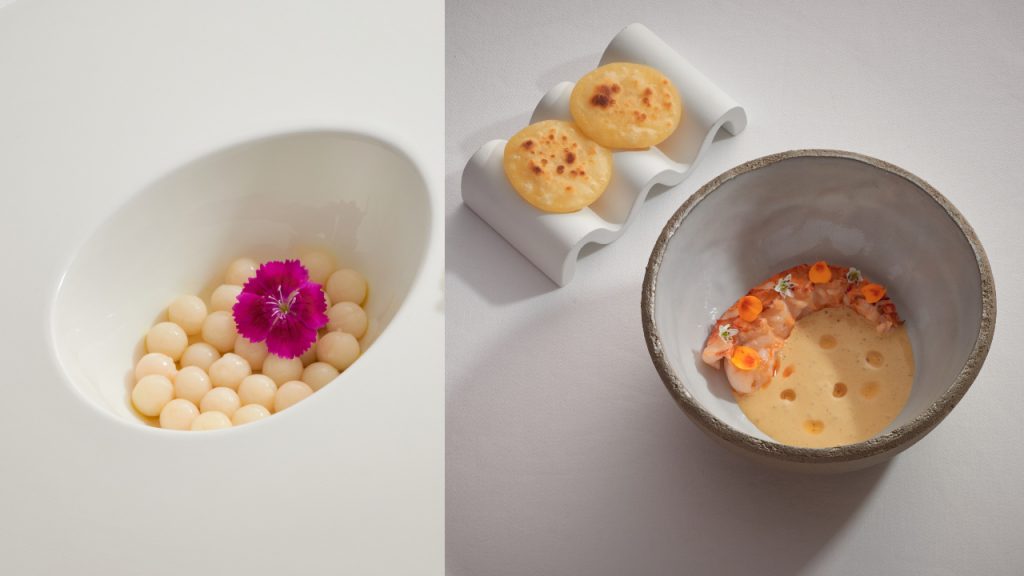 For those who would wish to depart the seafood focussed dishes, an optional add-on of Perdreau De Chasse Rôti offers an indulgent treat. Spice roasted young wild partridge is served with a morel mushroom sauce and sweetly bursting sultanas, a dance and universe of flavours on the palate.
Chef Yogi also takes the opportunity to indulge guests in his favourite composer Hans Zimmer with his first of a series of three meditative desserts. Now We Are Free, from the movie Gladiator (2000), becomes the audio backdrop – courtesy of a pair of headphones that appear tableside – to sultanas, blast-frozen dried strawberry, chocolate and a walnut crisp.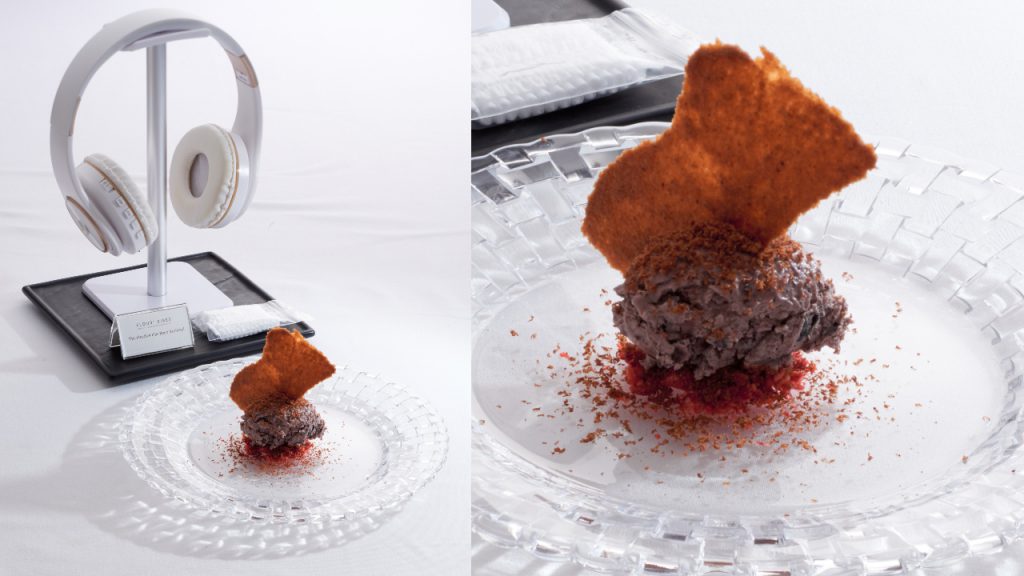 Peruvian mangoes then feature in the semifreddo and cream before Passion of the Fruit – a cornucopia of Spanish oranges and Madagascar vanilla soufflé with apricot crème anglaise. It is a triumphant end to a meal that transports the diner to places far beyond the walls of Flour, into Neptune's kingdom and across the world in search of the promised sunshine, music and flowers, now found.
---