There are few statements more daring than turning your name into a brand. It becomes eternally associated with product and service, with reviews and repute. James Won has done this thrice. After the refined Enfin by James Won and the convivial Bouchon Enfin with the same suffix, the illustrious chef pays homage to another training ground: Japan. Shin'Labo by James Won celebrates his French and Japanese instruction, staging indigenous Malaysian ingredients, modern French techniques and the Western-influenced Yoshoku cuisine.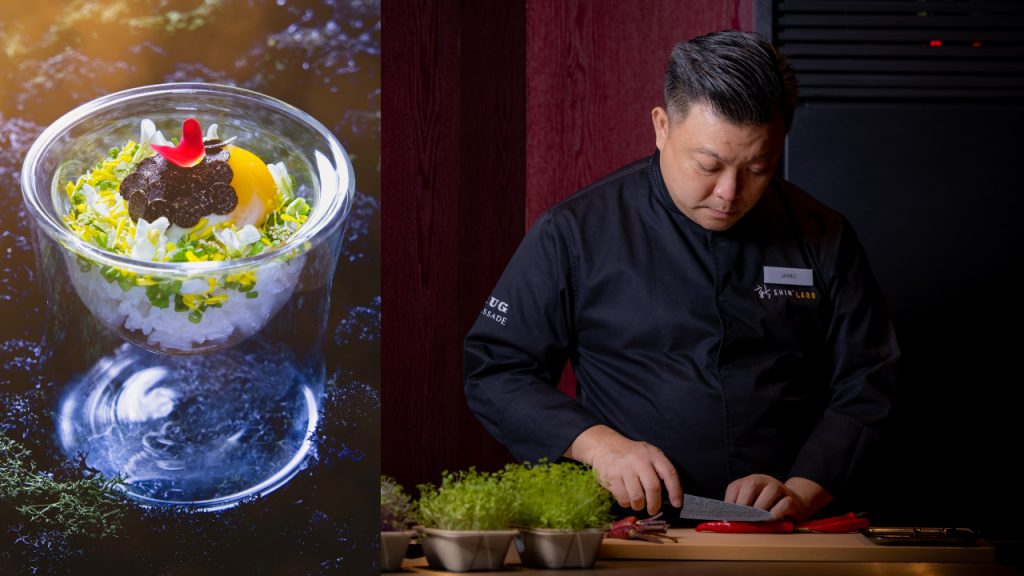 Those who have worshipped at Won's temples to gastronomy know to expect the extraordinary. Shin'Labo is a monolithic extension of the vibrant Lalaport Bukit Bintang, but is worlds away in aesthetic and experience. Stone shrouds it in cave-like privacy while the play of levity and density between light and shadow evoke moods from contemporary to coolly mysterious.
Inside is a labyrinth of discovery. Shin'Labo is a portmanteau of the Japanese shin, which translates to heart, new or true, and the French and Japanese labo, or laboratory. If names are self-fulfilling prophecies, this is set to be a workshop of novel ideas and experiments.
Spaces to explore here include the by-invite- or reservations-only Shin'Lounge for aperitifs and the Shin'Labo x Maison du Caviar Caspienne bar where words like Beluga, Baerii and Sevruga pepper conversations and serving trays.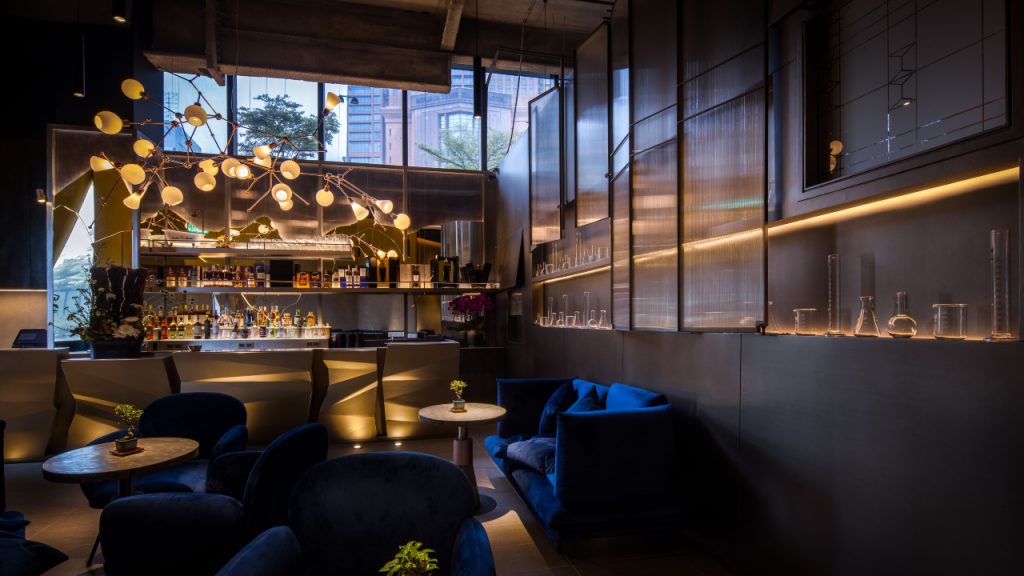 While Won collaborates with other luxury maisons such as Miele and Hennessy, it is his relationship with the maverick champagne house Krug that endures. As the only Malaysian Krug Ambassade, he hosts a dedicated Krug Ryōutei or Chef's Table at Shin'Labo, a 16-seat private dining experience with an exclusive list of limited-edition Krug labels.
Those not on the Ryōutei guestlist will be ushered into Shin'Kappou, where full-height glass fenced by trees ushers in the glittering cityscape. This sole window mirrors the openness inside, espoused by the live action station which the dining counter was built around. Attention to detail is infused into every element, from the seats and counters configured for Asian proportions to the ukihashi chopsticks with its tips levitating above the table, eschewing the need for chopstick rests.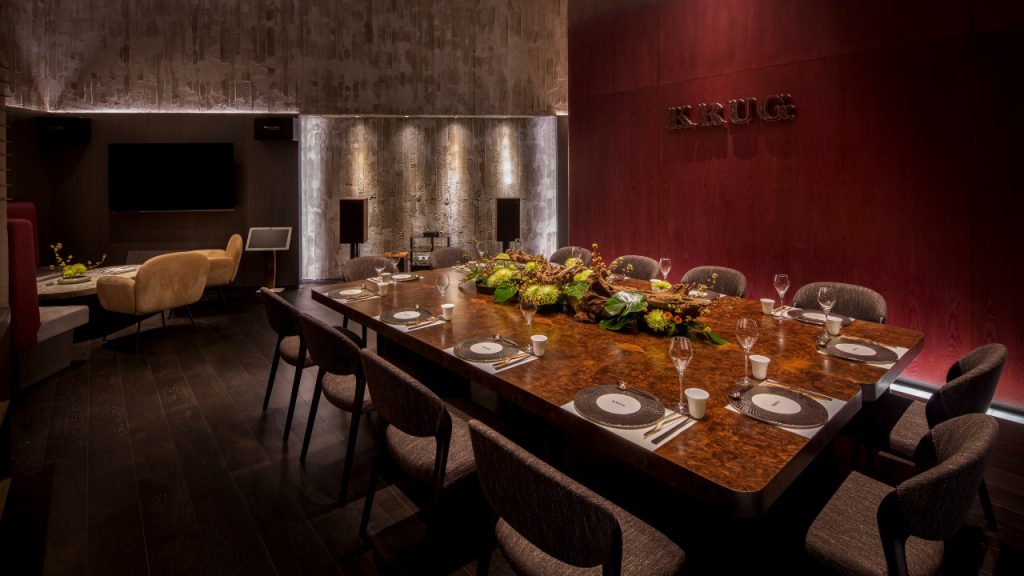 This is not Japanese fare of sushi and sashimi. Won's focus is maturity, mellowing the edges and deepening the intensity of natural sensations. Just as champagne improves with age, Won's dry age approach is employed on all manner of meat, from salmon to wagyu, to remove moisture, sealing and strengthening flavours.
Diners may choose between the Kikuryo (RM668+) and Kikumaru (RM888+) menus. The latter replaces the choice of Tomahawk Beef or Fruit de Mer from the binchotan grill with A5 Ribeye Omi Hime Beef or Binchotan Duck à l'Orange, as well as substitutes Bouillabaisse Donabe with Truffle Hayashi Rice. Opt for the upgrade just for that local aged and smoked duck, served with pickled beetroot, ikura, foie gras and black cherries. It truly showcases the art of ageing, as does the 10-day aged Omi Hime Beef, so light it's almost ethereal.
All dishes follow this theme of intriguing texture and contrasting flavours. Take the interpretive spin on the amuse bouche trio of omurice, hambagu and korokke. The eclair-shaped omurice features crispy fried chicken skin while the hambagu comprises duck leg confit and tumbling Sevruga caviar, creamy and nutty with a briny bite. Even the extravagant Japanese oyster is further elevated with globules of balsamic vinegar and soy sauce made in-house, reminiscent of gleaming ikura.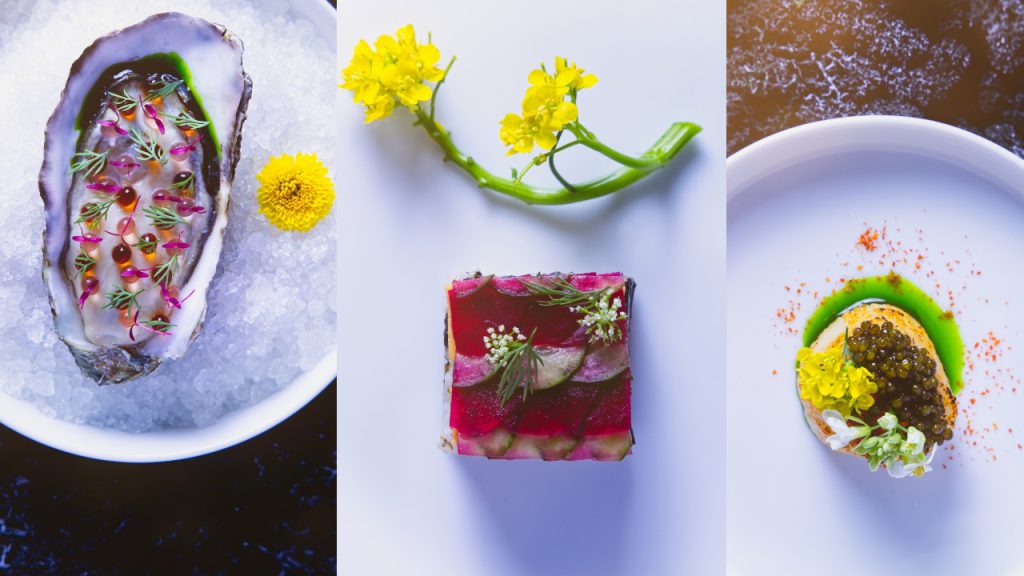 While some dishes are stunningly intricate, others are exquisite in their simplicity, such as the palm-sized seasonal Japanese strawberry included in the three-course dessert. Through it all, mellow Tanaka 1789 x Chartier and the slightly more aggressive Iwa 5 sakes flow. When correctly paired, they act as the perfect tango partners, describes Won: "They know when to bend and when to push forward."
A chef of exceptional vision, James Won often seems to be playing a few leagues ahead of his peers. Shin'Labo is a trendy yet experimental addition to Kuala Lumpur's dining scene and that Won has no qualms about stamping his name and reputation on this bold venture speaks volumes of his confidence in the kitchen and in the field.
---