Abstract artist Michelle Yap has a loyal following who's accustomed to and appreciative of her physical artworks, some of which take pride of place in Asia's grandest homes. For the Malaysia-based artist who's active on online art portals such as Saatchi Art and Singulart, her latest work goes on hyperloop into outer space and the metaverse.
As part of her collaboration with cognac house Louis XIII, Michelle Yap reconfigures her ancient Chinese terracotta icon Xiao Zhao into 3D animations. By doing so, the Central Saint Martins graduate blends cultures and civilisations with the constantly dynamic NFT sphere. Here she speaks about bringing Xiao Zhao to life, turning him into a terrabot and setting him off on his metaverse adventures.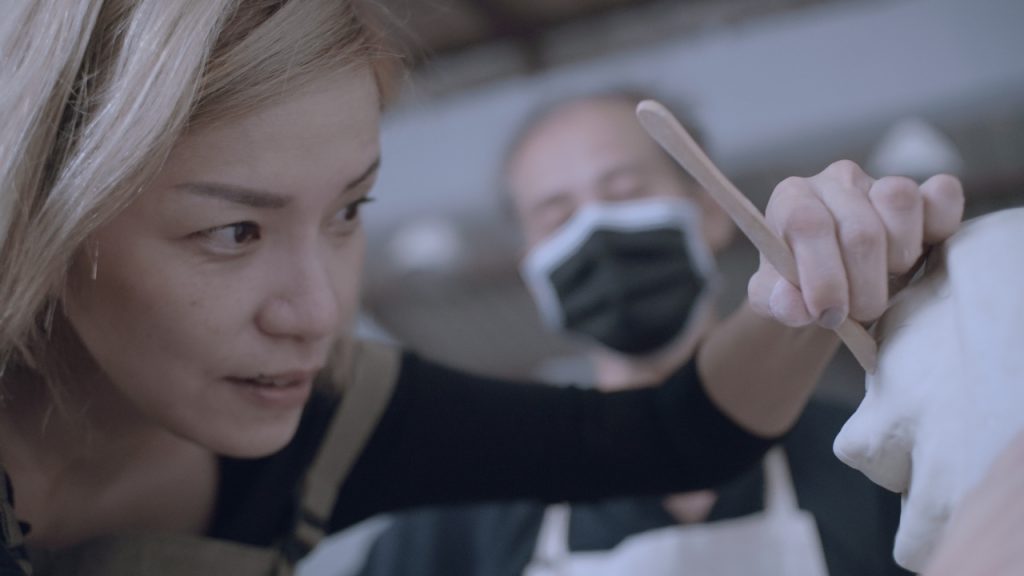 Can you tell us how the collaboration with Louis XIII came about?
Louis XIII's current campaign centres on the notion of 'Believe in time', and their brand tagline is 'Think a century ahead'. Their story is aligned with my terracotta icons collection, which carry the same time travel narratives. It's about [the warrior] Xiao Zhao coming back after thousands of years and experiencing his exciting life today.
View this post on Instagram
How have you approached creating the NFTs for this project?
I use 3D digital art to mimic the sculptures I produced. So when the collectors purchase these animations, not only can they have a digital experience but [they can also access] a physical collection. It's a unique combination that I felt, most NFTs are missing.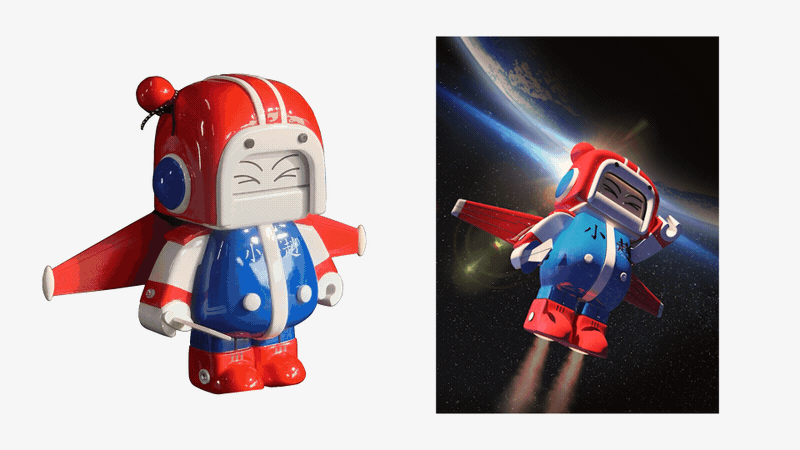 How did you come up with the character Xiao Zhao for your NFT art?
Xiao Zhao was part of my original painting and sculpture collection that was exhibited in Xian, Singapore and Malaysia. Since NFTs comprise a new space [and new artforms] I feel it is an area in which I can challenge my creativity digitally. I believe Xiao Zhao can be an icon in the metaverse and digital realm as well. Just like thousands of years ago when he was born out of clay. Likewise, he exists in 3D for current times. This is to show how far he has come, and how much farther he wishes to travel.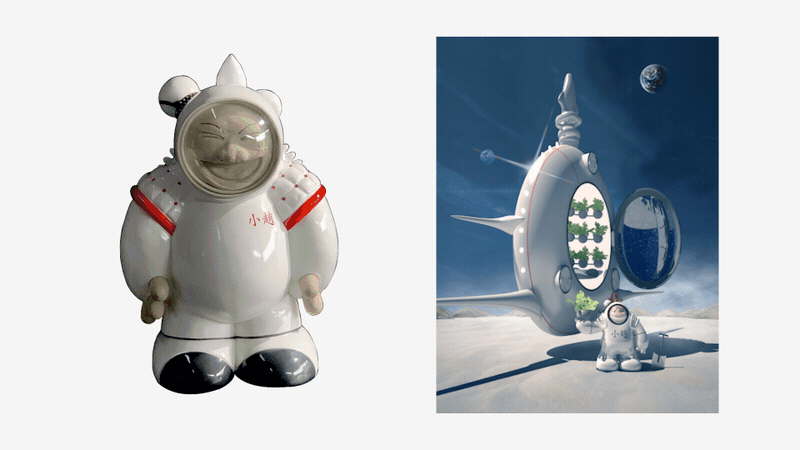 In what ways have you merged history and culture in your NFT work?
The terracotta characters are historical icons, and comprise the largest man-made sculpture collection. Transforming a traditional character into a playful yet fun icon is what I have in mind. This is done by making Xiao Zhao current through the use of the latest technology and turning him into a 3D digital personality. Therefore, he merges his old self with the new cultures of today. This allows the younger generation to understand history through a medium and media of a new age—through NFTs.
What are the underlying themes that connect cognac with your NFT creations?
In this collaboration with Louis XIII, the brand wanted to encapsulate the essence of time travel and Mother Earth into their story. [With this in mind] I produced this space-themed series of NFT to depict the central protagonist flying off to space and planting grapes on other planets.
I turned him into a cool terrabot to match with today's robotic era, and created a robotic pet to accompany him as well. Xiao Zhao takes off as an astronaut in a Lego suit orbiting Earth. I used Lego [as a material] for his outfit as it is as legendary and widely recognised as a medium that can shape an object as far as your imagination can take you. Just like Xiao Zhao's 'life' today.
View this post on Instagram

How would you like to develop your NFT art projects?
I will continue to transform this cultural icon, making sure he enjoys his life in the virtual world (just like his original creator Qin Shi Huang created him to exist in the afterworld).
How different was the process to create NFT art compared to 'traditional' art?
It is a big challenge transitioning from traditional to 3D digital works. Working on a virtual plane really makes you think of the work. [The process is] like sculpting a piece with a mouse rather than painting or sculpting a real piece by hand.
Colours and textures are a mouse click away, then [there's the hard work of] spray painting it in the studio for hours to get those colours right. Although the prices may be different, the outcome is certainly more engaging when it comes to life after being animated. A lot of concentration is needed to conceptually create the pieces to suit a good art direction or mood.
Details of the upcoming Terracotta Redux NFT drop by Michelle Yap for the 小趙 (Xiao Zhao) can be found here.
---
Previously published on Brytehall