Ng Ping Ho is living a much different life than he did two decades ago when his name was synonymous with television and film production, in which he frequently took on the roles of director, producer and screenwriter. Having left the '16-20 hour days where we worked three months in a stretch', Ng went into hospitality – first with Backhome Hostel and since 2020, with the 85-key boutique hotel KLoe. The hotel is located off Bukit Bintang, a part of town where Ng grew up and has since become a reference point – even despite the frequent lockdowns – of a hotel done with a difference. Guests will sense its soulful nature composed of an eclectic choice of music, design sensitivities and warmth which permeates through interactions with staff members. For Ng Ping Ho, the managing director of the hospitality brand Kindness of Strangers, the entire hotel experience at KLoe and indeed, associated projects such as Bangsar's Kapas Heights – a lease-only condominium made with a vision of community – is about creating a space that resonates with people.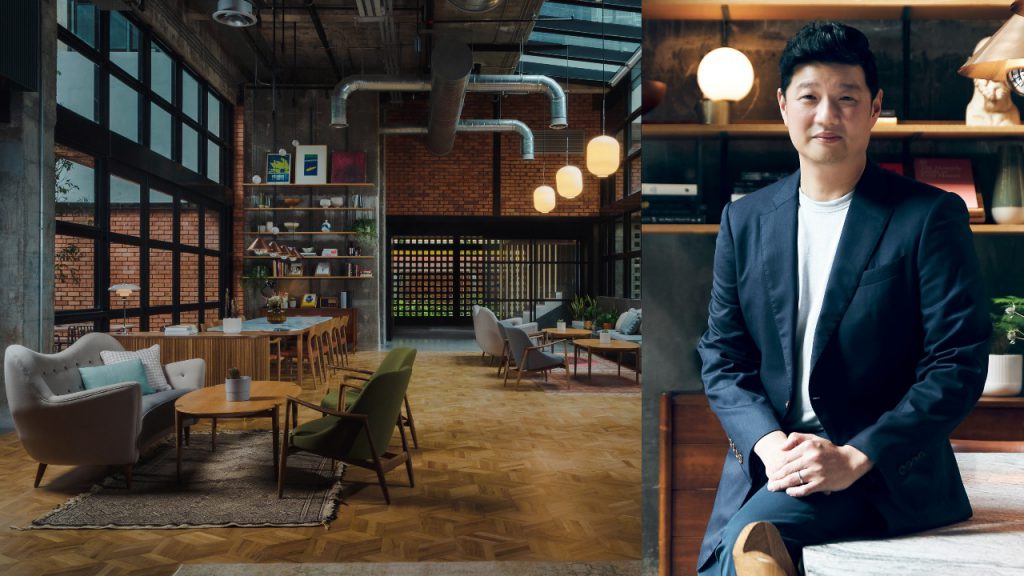 What do you love about these new places you've established?
What I really love is creating stories and environments – when I create a place like KLoe – I am thinking about the story, creating the narratives and touchpoints for guests along the way. This week, a guest from Penang came up to tell me how he loved the space and how it touched him. And our security guy – who has worked in other hotels – noticed that our guests are different from where he used to work at, simpler and kinder people who expect different things. That really struck me as to how creating the environment changes the entire guest profile. With the prices of our rooms between RM300 and RM700, you would expect that at RM500 most guests will have their choice of most five-star rooms in the city. But the guest who chooses KLoe is fine with concrete floors, old carpets and don't need to have all the marble in the rooms. So just by us making those choices at the start, we also appeal to a different nature of guest – someone who's here for bespoke experiences that we offer.
What crystallised the idea of KLoe for you?
In 2018, the hotel construction was in full swing. But things weren't going so well. We had just seen our first room prototype, and we weren't sure whether it would be inspiring enough for guests to want to stay. Cheryl, my wife, had planned a family holiday to Stockholm, and I reluctantly dragged my feet. Sensing my mood, Cheryl booked us into Ett Hem for two nights. Ett Hem is set in an elegant old mansion. When we first stepped in, we were greeted by a warm expansive living room. The kids went crazy because there was a table full of cookies and candy! Other hotels take you on a tour of the facilities. Here we were introduced to the people working there, like the chef and housekeeper, as if they were part of a big family. The chef in particular said to come to the kitchen whenever we were hungry, and he would whip something up. At Ett Hem, hotel, restaurant and living spaces blend seamlessly. My favourite was the kitchen, with a rustic communal table. This table gets booked up by diners because it feels like you're sitting in a family's home kitchen, with the chef as the host. My most enduring memory is when we came home in the evening, and the restaurant was packed with diners and busy waiters. My daughter rushed into the kitchen to grab a cookie. I rushed after her, not wanting her to create a nuisance. But not only did people not mind, she was welcomed, like a child at a family party. It felt like we were guests, and even though there was a party in the house – we were welcome to help ourselves to anything.
View this post on Instagram
What do you look for in the hotels that you stay at?
My hotel choices now for travelling have changed because I'm with family. I like to research hotel websites, and to see that rooms have to be well-lit. It also has to be situated in an interesting neighbourhood where I can walk down the road for coffee or nearby a park where my kids can play in. Ultimately, it's about being where the life is.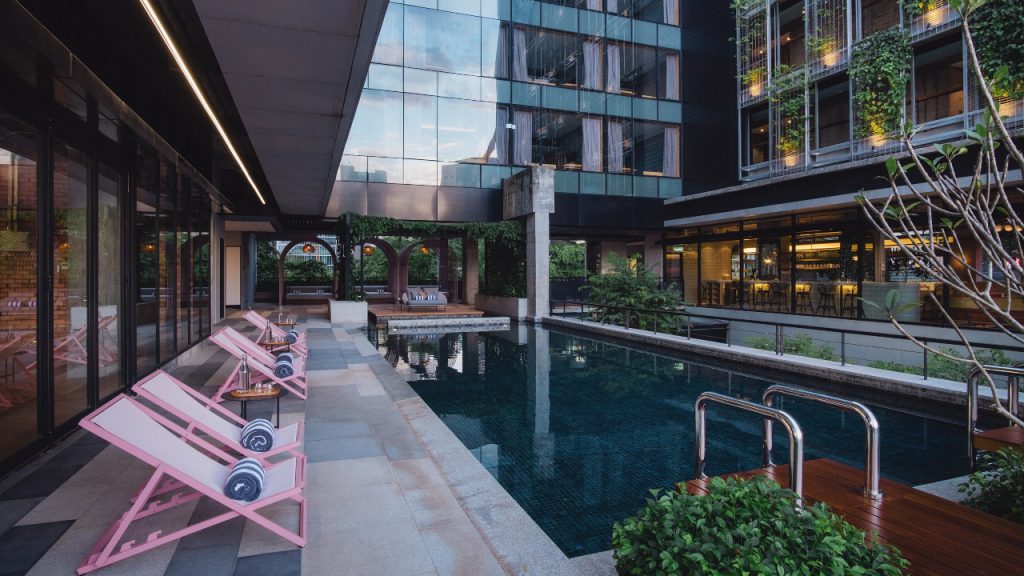 What's on the Ng Ping Ho travel essentials list?
For me, my travel essentials are a good book, my laptop, and I'm one of those guys who still carry a point-and-shoot camera. I have a Ricoh GR which is good for street photography and I prefer the camera over the phone as it makes me see things in a different way.
What are you reading now?
I recently read two Jon Ronson books – The Men Who Stare At Goats and So You've Been Publicly Shamed. The latter really affected me – it was about social media that used to be a haven of positivity but is now a place where people shoot you down. I liked the book because it makes me think about being kinder.
How do you engender the trait of kindness in your team?
Working with people for so long – you realise that you can't expect your team to be kind if you're not kind to them. If they're not happy with what they do, or don't feel like they're being taken care of it shows. You walk into a restaurant and immediately you can sense it. We're making small steps towards creating this ideal which I'd like where, for want of a better word, the trend is to be kind.
Where do you look forward to visiting now?
I have two happy places where I'd go back. One is Brisbane – where we visited as a family and drove around to theme parks. There are open-air parks everywhere and I remember my daughter being excited because you could have a picnic by the river.
The other is Bali because that's where my wife Cheryl and I used to go when we were carefree. I'm inspired by Potato Head which has almost become a cliché because it's so successful. But when you stay there and look at how creativity permeates everything that they do – the risks they take to do it. And even their hotel is nothing like you've seen – all brutalist and concrete.
What is an experience which crystallised the idea of travel for you?
Mongolia was an experience. I went there a while back after a breakup and because the landscape is so diverse and large, there were a lot of times my phone didn't have a signal so I could zone out. Our guide drove us somewhere and was being very secretive about it, only saying we were going for lunch. Past some barren rocks we arrived at a cottage and inside we smelled coffee and heard Coldplay. We ended up having croissants and cakes and that was the moment learnt that travellers sometimes just want scrambled eggs – you want the home comforts and our hotel strive to give guests something familiar to centre them in a new country.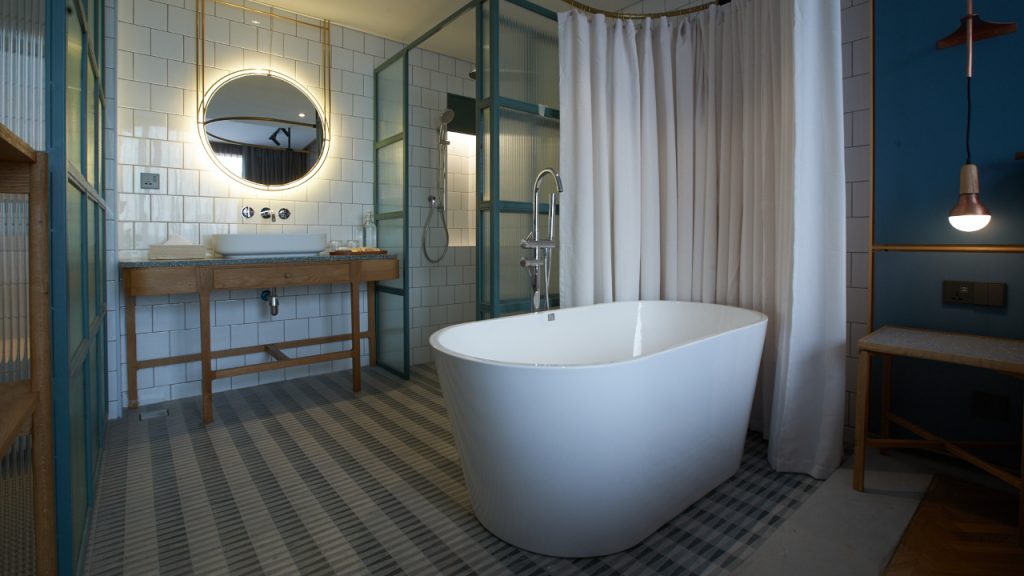 What's the Ng Ping Ho picture of success?
On success, I think my answer has always been the same – it's having the balance between work and life. We all have a few thousands weeks to live and being able to manage the time to do work that inspires you, and enjoy your personal life, is important.
Where does Ng Ping Ho go to unplug?
Over the past two years, I've come to really love The Datai Langkawi, I can just put my phone in the safe and go out.
Who do you most admire and why?
Right now Simon Sinek who talks about engaging teams, and Danny Meyer a restauranteur who owns a chain of restaurants, Shake Shack being one of the most famous. Rather than say the customer is important, he emphasises that teams are the most important so they can better serve the customer. They even go to lengths to research the customers before they turn up for the meal at one of their fine-dine establishments, to ensure they have a brilliant time.
---
Photo: Marcus Wong / MV Perspective
Hotel Photos: Funky Dali