After a pandemic-hiatus, the third edition of Sushi Summit re-emerged with great aplomb at APW Kuala Lumpur. The event was eagerly anticipated, following two successful editions, and tickets (RM880 per pax) to the one-day event were quickly snapped up for the four sessions (each seating 20). This year, six sushi exponents representing some of the choicest Japanese restaurants in the Klang Valley took part with Haruka Hokune of Sushi Azabu, Jack Weldie of Chipta 11A, Ronii Lee of Shiki Omakase, Jeff Ramsey of Sushi Babe, Eddie Ng of Ed.ju Omakase and Makoto Saito Sam of Sushi Hibiki.
On this particular Sunday, guests showed up at the event space which was transformed into a temple of sake and sushi, to savour the variety of rice and sushi, each masterfully crafted. The programme was simple enough, each chef had 15 minutes to prepare four types of nigiri to a table of four, and were to rotate among the five tables in order for guests to be able to enjoy a full course of 20 nigiri.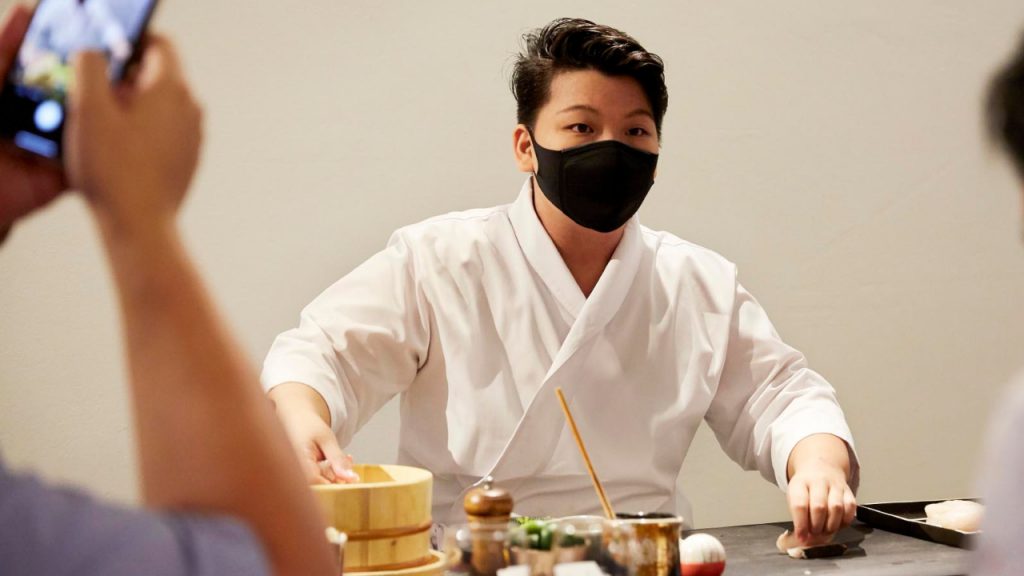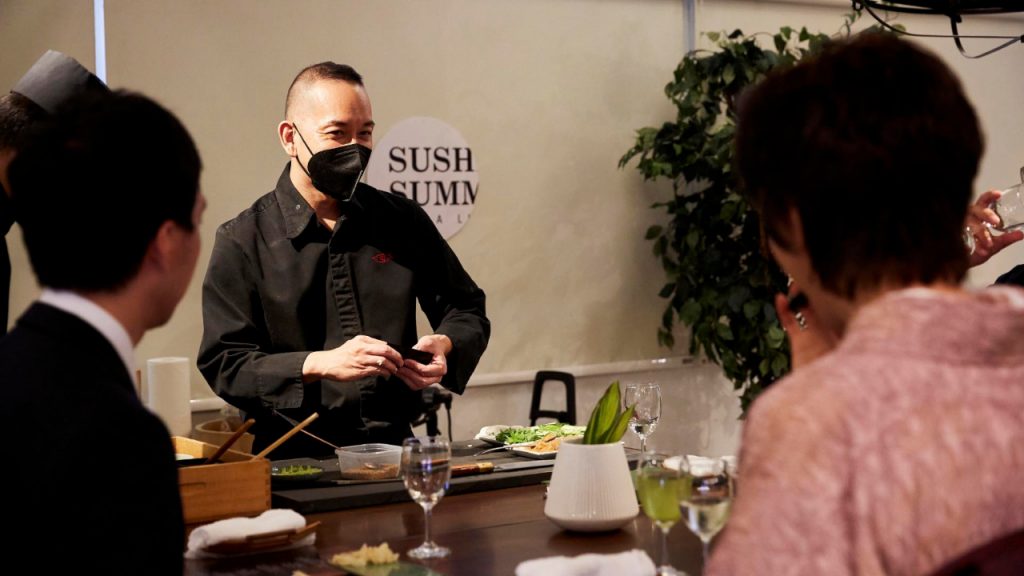 With Makoto Saito Sam – the originator of Sushi Summit – his initial salvo served up top-sourced ingredients that his diners have come to expect at his restaurant; ginzake (premium Japanese salmon priced at around four times that of the standard variety), Hadate Murasaki Uni from Hokkaido (frequently seen only at two- and three-star Michelin restaurants), a Ni-Yariika (squid) and a refreshingly tart umeziso-maki (plum & oba leaves roll)
For Jack Weldie, this year's Sushi Summit was his first and he confessed to feeling the pressure of producing four masterful pieces of sushi within the space of 15 minutes. "I haven't slept well since yesterday," he says with a smile. He needn't have worried as Chipta 11A's unique take on local ingredients blended with Weldie's sushi skills allowed him to roll out a delicious Botan Ebi cured with egg yolk, a four-day aged shima aji (striped jack) which perfectly condensed the umami, a zesty Tairagai (Pen Shell) topped with the mollusc's liver and a saba (blue mackerel) smoked with rosemary for an extra aromatic finish.
The flamboyant Jeff Okada Ramsey of Sushi Babe was next, with his philosophy of going for 'pure impact' producing a string of delicious and overwhelmingly flavoursome sushi. A generous side of triple-A Ikura, bursting with freshness and sea essences was served on sushi rice, mixed in kombu butter, and that was further mixed with an uni butter syrup – cooked down in sake, mirin and folded in with fresh uni. Next, Ramsey's 14-day aged otoro was dried out to heighten its umami, with the effect of ageing softening the fish to the point of melting at the precise moment it hits the mouth. The Tenshi Ebi Zukushi is Ramsey's take of head to tail – with its head roasted over charcoal and chopped finely to offer a full taste of the prawn. And finally his kanpyo maki – considered the first ever sushi made – unequivocally proclaimed his 'pure impact' chops with the addition of zesty green papaya. The use of green papaya was Ramsey's tribute to his personal sushi hero Nakamura san, a sushi chef based in Hawaii who specialises in using green mango in his sushi.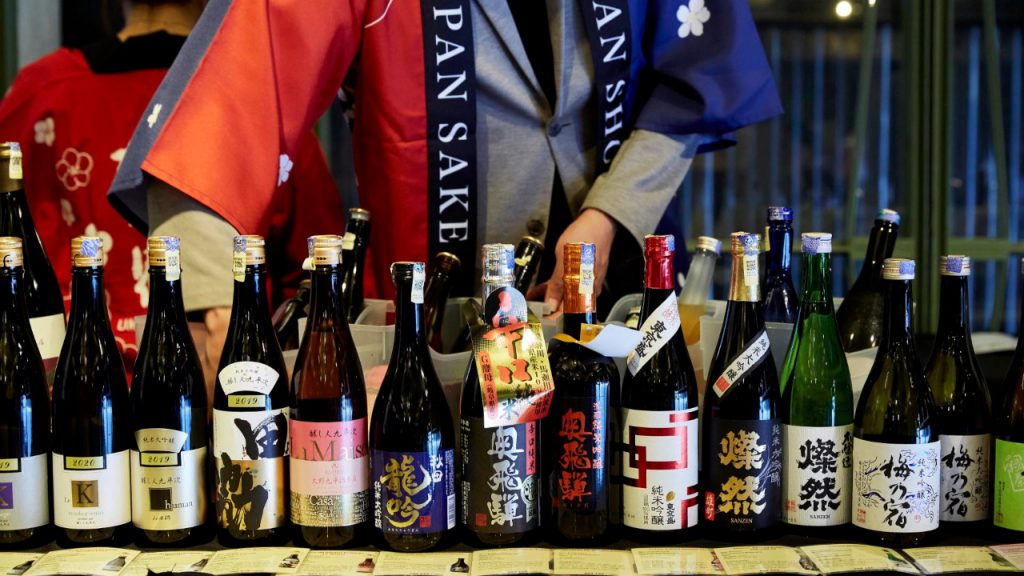 Here, amidst the strains of jazz – the action came in thick and fast from the chefs, while diners had the freedom of the floor to also sample a range of sake and other drinks by TMI Trading which showcased its impressive range including wines and umeshu.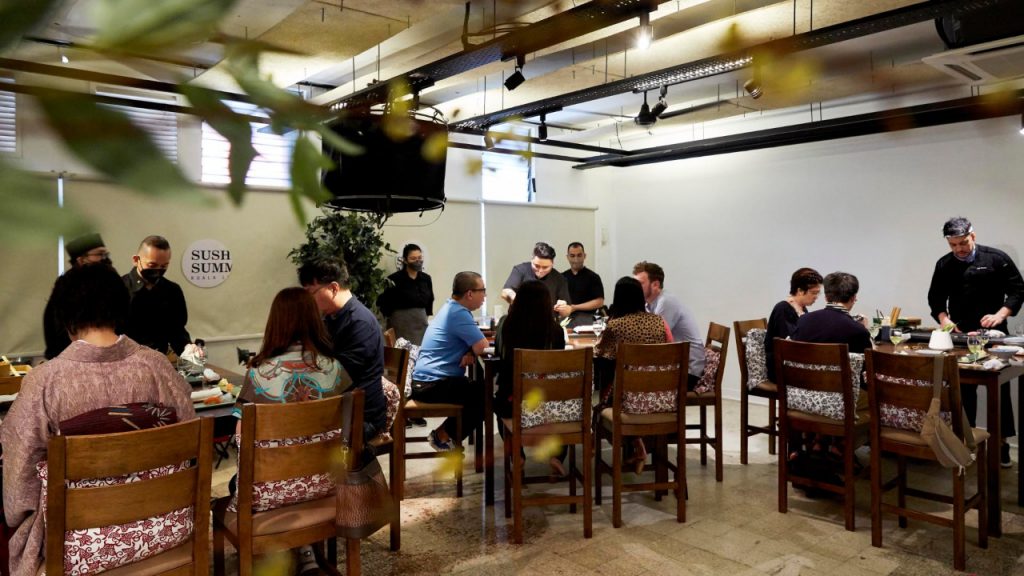 For chef Eddie Ng of Ed.ju Omakase, Sushi Summit became a platform for him to also display his immense repertoire of culinary techniques, in which he chooses a thicker slice of Big Reef squid and then adds a sprinkling of salt to enhance its flavour – rewarding diners with new sensations even as you're enjoying each bite. The Argentinean Red Prawns were another triumph of sourcing, with a moreish aftertaste while the 10-day aged Kampachi offered a distinct hint of familiarity which later transpired to be Ng's choice of Chinese black vinegar.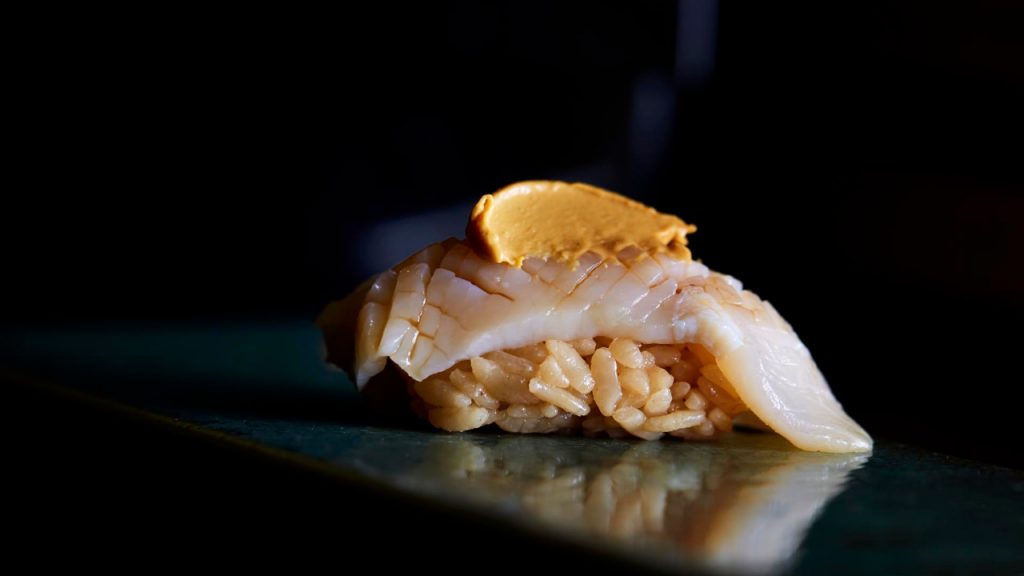 With Chef Haruka Hokune of the high-flying Sushi Azabu, the importance of the rice could not be overstated. Choosing the bigger grain rice enables her to produce perfect sushi, as smaller grains harden quicker and are not as easy to chew or eat. "The bigger grain rice doesn't retain as much moisture – and the use of Koshihikari (a short-grain rice cultivar) ensures its perfect texture and plump taste when cooked," Hokune says. Beyond her master of rice, Hokune also produced a masterful Spanish mackerel redolent with smoke and a toothsome oyster on her famed sushi rice which she shapes with motions akin to muscle memory.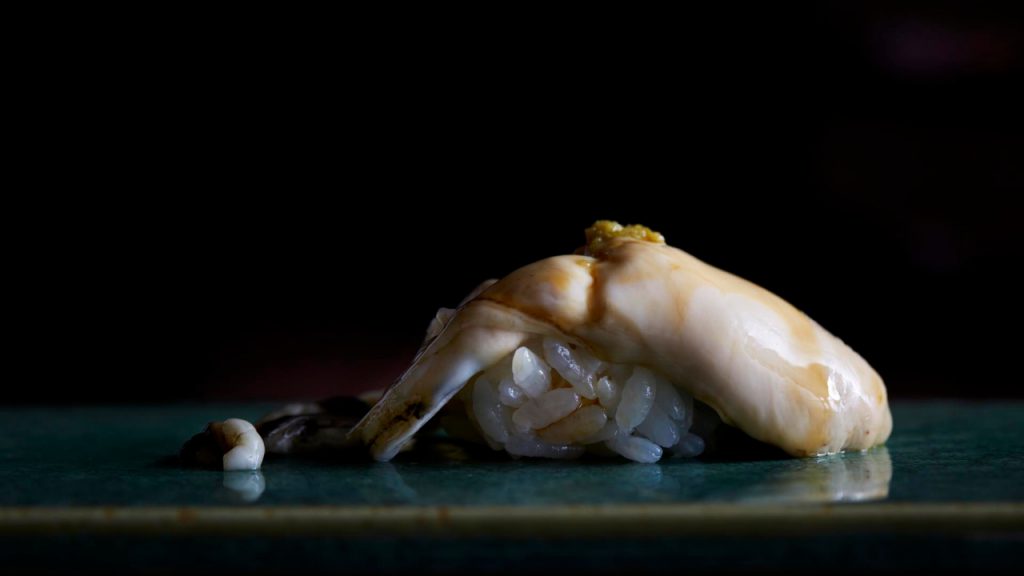 Also on the roster was Chef Ronii Lee of Shiki Omakase who served up a combination of Akami (Bluefin tuna), Mejina (Large-Scale Blackfish), Ishidai (Parrotfish) and Aji (Horse Mackerel). Lee rotated with Chef Weldie for two of the four sessions at this year's Sushi Summit. With volume three of the Sushi Summit officially concluded, there are hopes from its organisers that this dining bonanza will be staged twice yearly given its roaring reception. Among the sponsors and partners for the event were APW, Asuka Fine Foods, Hoshizaki Malaysia, Inez, Secai Marche, Sendo Ichi, Senri Malaysia and the aforementioned TMI Trading.
---
Photos: Law Soo Phye