In the cool evenings, as the sun sinks into the hills, the Ostrea Oyster & Seafood Bar comes alive. Secreted away at the lavishly restored boutique hotel that is The Edison George Town, this F&B location defies categorisation. Its unique set-up is a combination of cabanas, a lap pool, birdsong and lush greenery – a place to daydream and soak up Penang's unique vibe; its languid pace, charming architecture and a sense of discovery at every corner.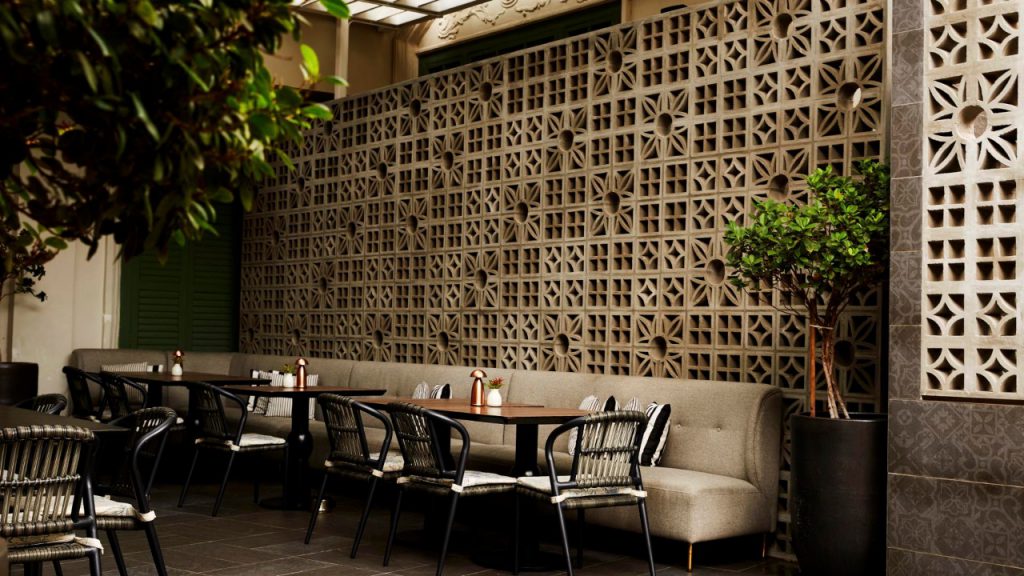 In the case of the new Ostrea Oyster & Seafood Bar, its conception was the result of hotel executive director Rina Teoh's brainwave during the pandemic, realising how F&B could consolidate the hotel's offerings in a holistic way. Teoh's memories of the oyster bar and champagne at London's gave her an easy blueprint to create Ostrea Oyster & Seafood Bar, with The Edison George Town's beautifully appointed cabana lounges and the tranquil pool lending an easy backdrop.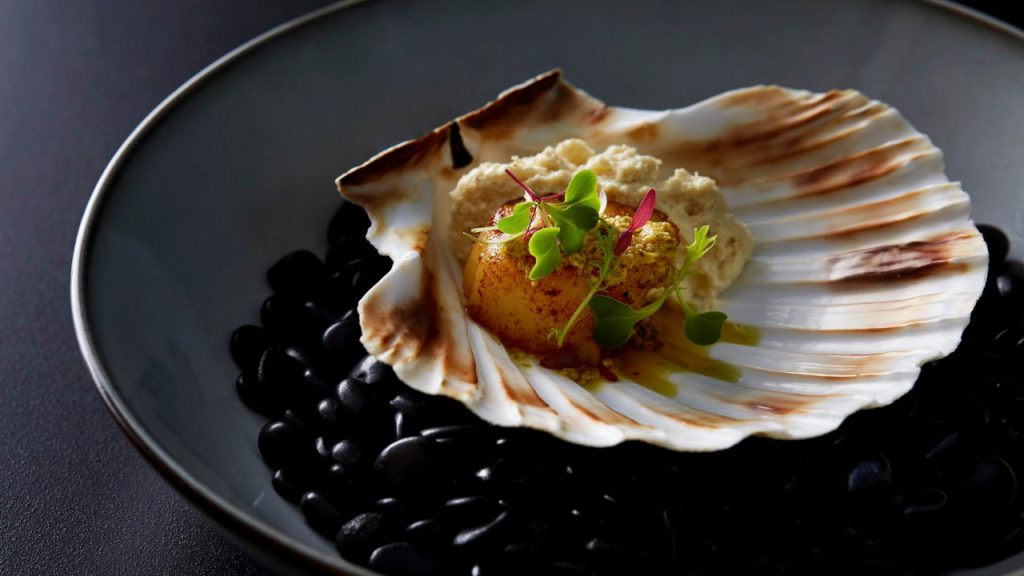 "At Ostrea, the key is the fine quality of the ingredients," Teoh emphasises. Its menu is a smorgasbord of air-flown, seasonal oysters; the ubiquitous Fine de Claire from Marrens in France (RM160 per dozen), Brittany-sourced Oleron (RM230 per dozen), Whistsable from Kent (RM260 per dozen) and La Very Speciale from Cadoret (RM280 per dozen). These oysters are all freshly shucked by the expert kitchen team trained in the art of monitoring freshness through key indicators such as the layer of water contained in each shell as well as watching for signs of dehydration.
More importantly, the available range of oysters will please the most fastidious of oyster connoisseurs with a generous spectrum of creamy, briny, meaty and intensely flavourful variants. "The fun is in deciding which one you really like best," Teoh says. "Some may be chewier with more juices while others provide an intensely flavourful bite." In time to come, Teoh hints at the introduction of many other oyster variants; White and Black Pearl, Belon, creamy Kumamoto and Iwagaki among others. Ostrea's most recent introduction of the Gillardeau (RM45 per piece) represents a triumph of sorts, as this variety – which bears a laser-engraved G on its shell – is widely considered the Rolls-Royce of oysters for its dynastic family-operated business and its plump, juicy finish.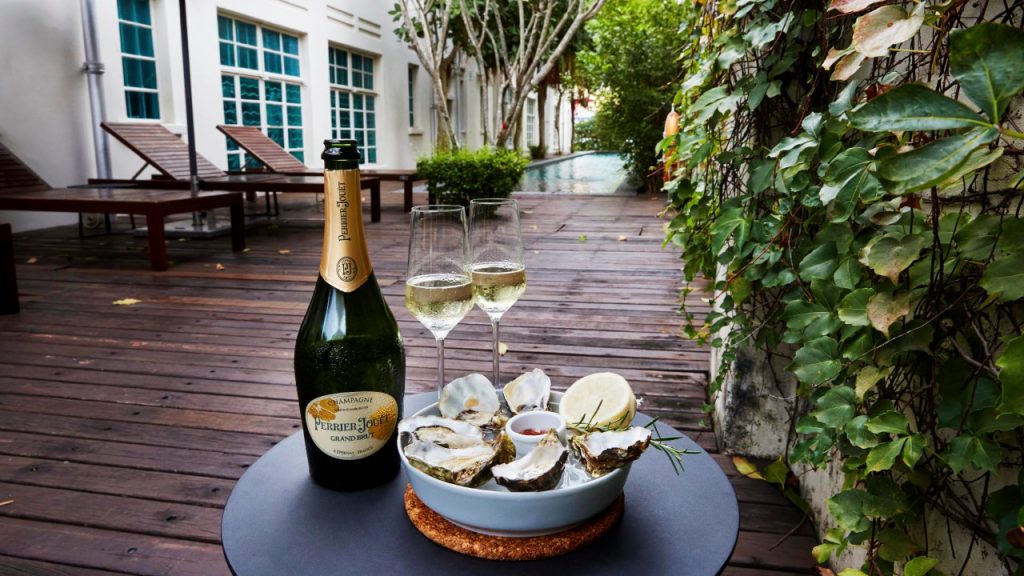 In the same way, Ostrea maintains its high standards with its wine list stocking bubbly from 10 different champagne houses; from Perrier Jouet, Tattinger and Chateau Palmer to Dom Perigonon, Krug and Louis Roederer's Cristal (the latter's Millesime Brut 2009 is listed for RM2,300 at Ostrea). "Ultimately, we would like to have the distinction of being an oyster and champagne bar," Teoh muses. For now, seasonal tasting menus (RM188) provide diners with more than just the oysters, with a parade of seafood-led small plates. You'll find smoked golden mussels from the Hebrides (a group of islands off the Scottish west coast), Loch Fyne smoked salmon on avocado, shallots and cherry tomatoes, and king scallops on basil pesto. Meanwhile, a wild-caught halibut expresses its freshness on a bed of equally fresh greens. It's not difficult to find a favourite in this line up with even the potatoes providing umami-rich sensations; although the undeniable attraction will remain the oysters – served exceptionally fresh with a side of house-made pineapple thyme granita and strawberry lime puree, as well as the customary lemon and vinaigrette.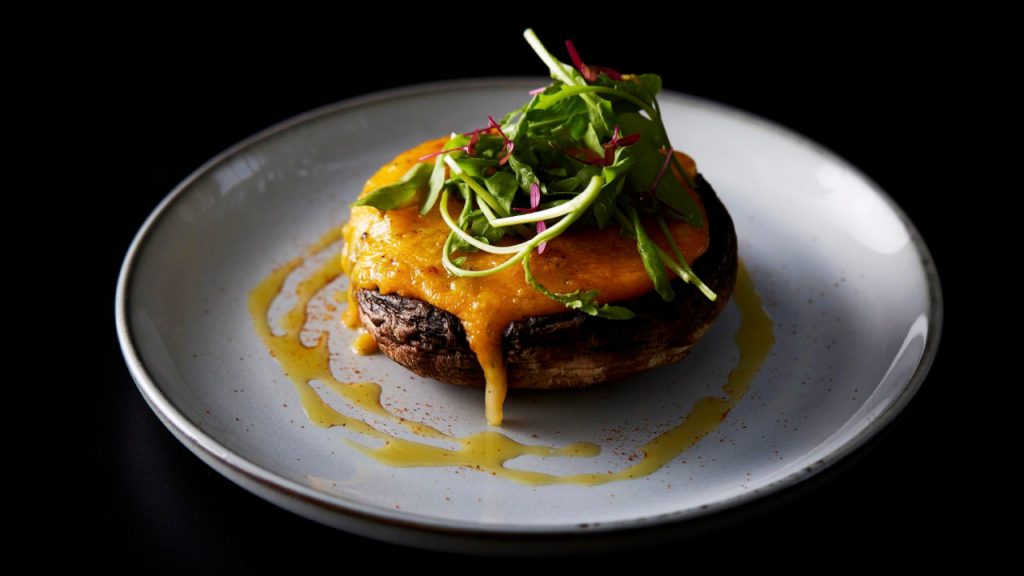 To end one can still select from sharing plates and desserts which run the gamut of crème brulee or poached pear with vanilla ice cream, all the while luxuriating in the intimacy of this most unique of dining destinations – a hidden secret if there ever was one.
---
Photos: Law Soo Phye