The Lamborghini Huracan STO was mainly about answering the needs of the marque's customers, says Francesco Scardaoni, Region Director for the Asia Pacific for Automobili Lamborghini. He pauses to wait for the roar of engines to pass by, because the STO's debut is, of course, at Sepang International Circuit. There are only three of them on the track at the moment, but Lamborghini is the only major sports car manufacturer to hold on to naturally aspirated engines – and those 5.2-litre V10s sound colossal, even from the paddock balcony. "We believe that this is the engine that can give you the best emotion and the best driving feeling," he says during a lull in the musical cacophony. "The responsiveness of this engine is amazing. Especially on the STO, as soon as you touch the throttle, the engine revs up – it's really an immediate response. It's the best engine you can choose."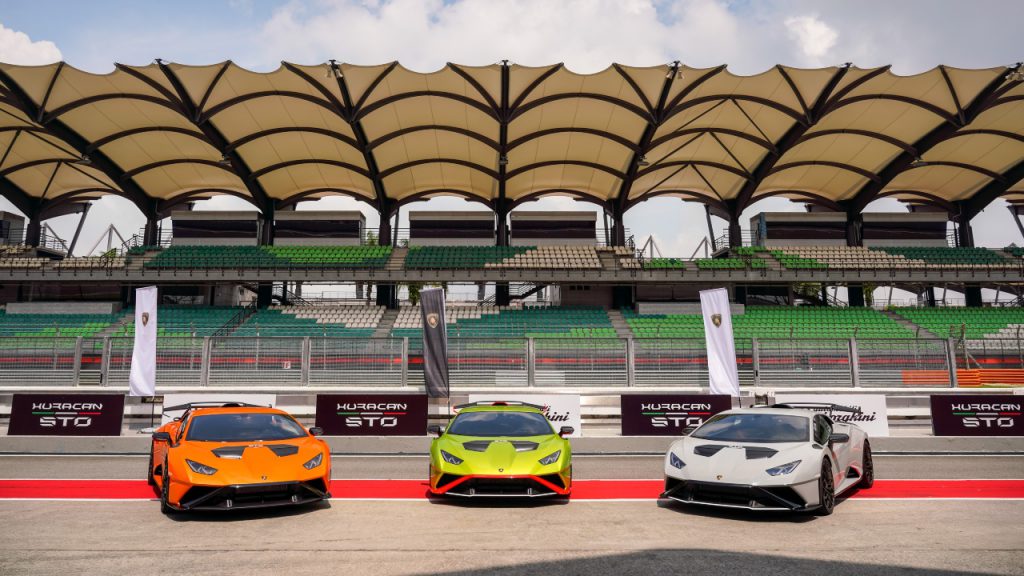 Lamborghini's Super Trofeo racing series, Scardaoni goes on to say, was aimed at introducing their customers to the racing world. "And of course those customers evolved to the GT3, for instance," he continues, referring to the track-only endurance racing version of the Huracan. "But then those customers also wanted to have a daily, drivable car that was comparable to the ones they were racing over the weekend."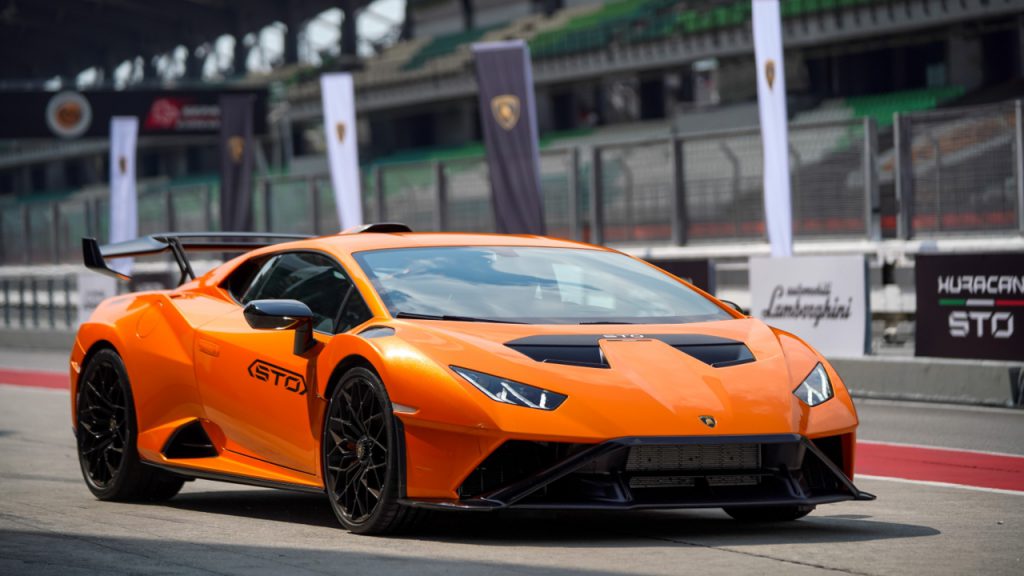 Enter the STO: more hardcore than the Huracan Evo and a snapshot of GT3 racing – rear-wheel drive, fixed aerodynamics, and so on – while being street legal. It is all in the name, as STO stands for Super Trofeo Omologata. Its new exterior design prioritises aerodynamic performance, with airflow efficiency up by 37 per cent and downforce by 53 per cent when compared with the previous Huracan Performante. More than 75 per cent of its exterior panels use carbon fibre, with as many components produced as a single structure for better integrity and saving weight with fewer fasteners. The windscreen is one-fifth lighter than the Performante's, while magnesium rims further contribute to weight savings. The result is a feather-like dry weight of 1,339kg. The new CCM-R braking system uses F1-derived technologies, with discs providing up to four times higher thermal conductivity and its own cooling system for better performance and reliability.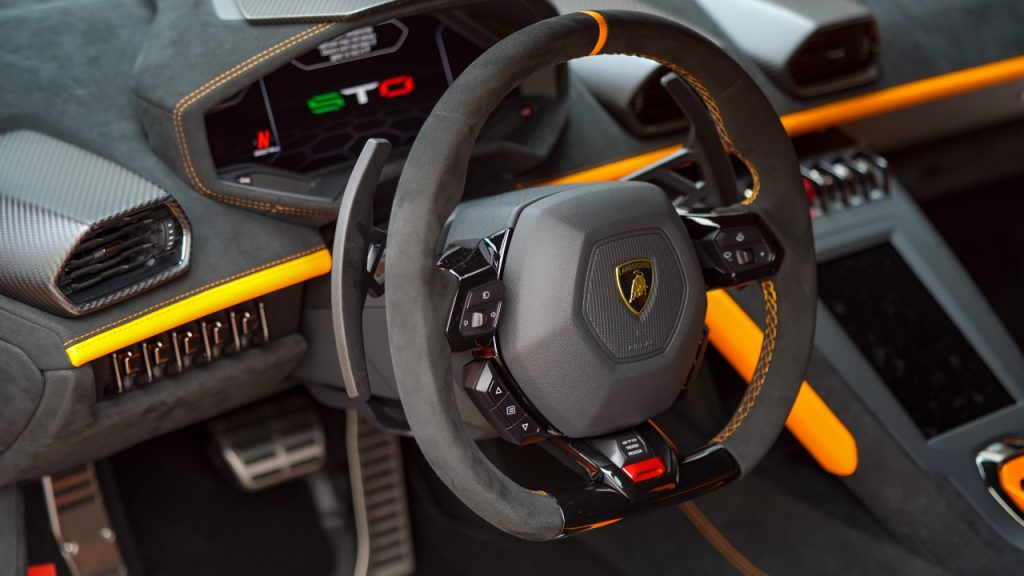 The result is something highly responsive and communicative. The STO can, of course, be pushed – and the driver had better be prepared for it – but with a lighter touch it is not especially demanding or temperamental, even if its direct nature never subsides. And it is fast, of course, with 631bhp propelling it from 0-100km/h in 3.0 seconds and a top speed of 310km/h.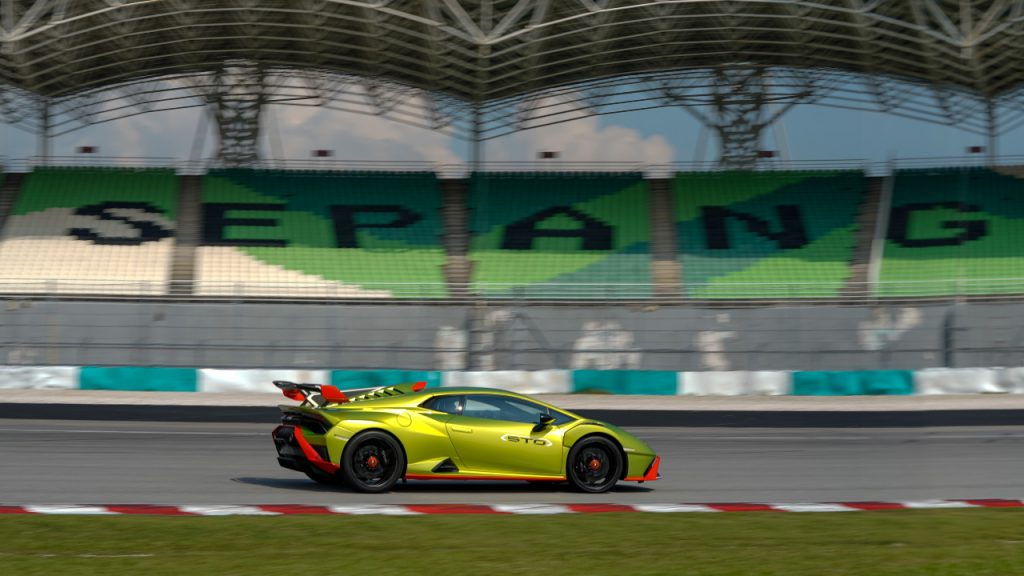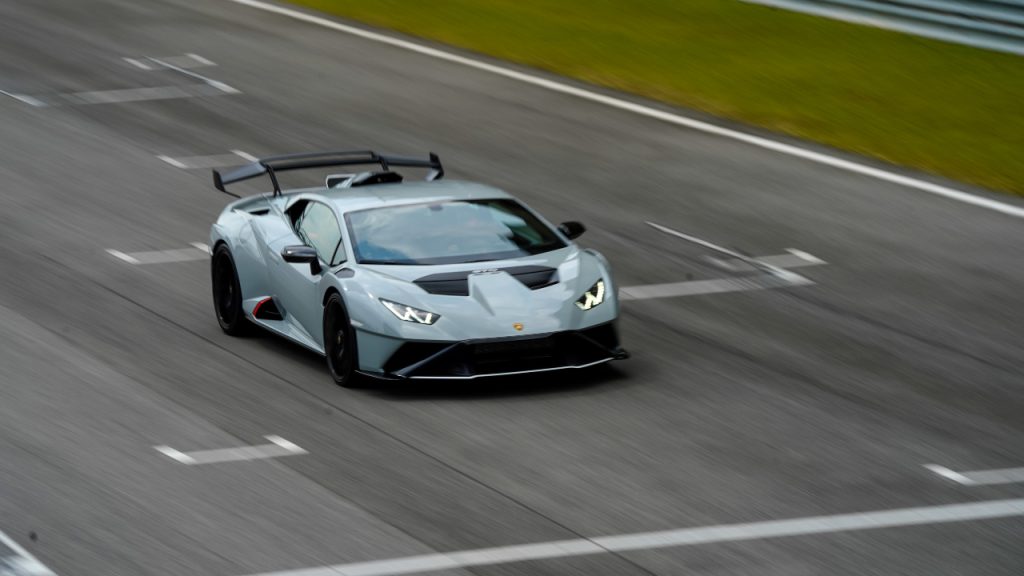 Beyond the demand for a car of its type, the STO is also a celebration of the Huracan's recent winning pedigree. It was top of its class at the 2018, 2019, and 2020 24 Hours at Daytona, and also has victories at Sebring, the British GT, the Italian GT, and other championships. "Since day one, we designed the Huracan as a racing car," Scardaoni says. "And then the Huracan started to win. We created the pedigree of a winning machine." The timing of the STO's release, then, is also something of a celebration of the Huracan's sporting success.
---